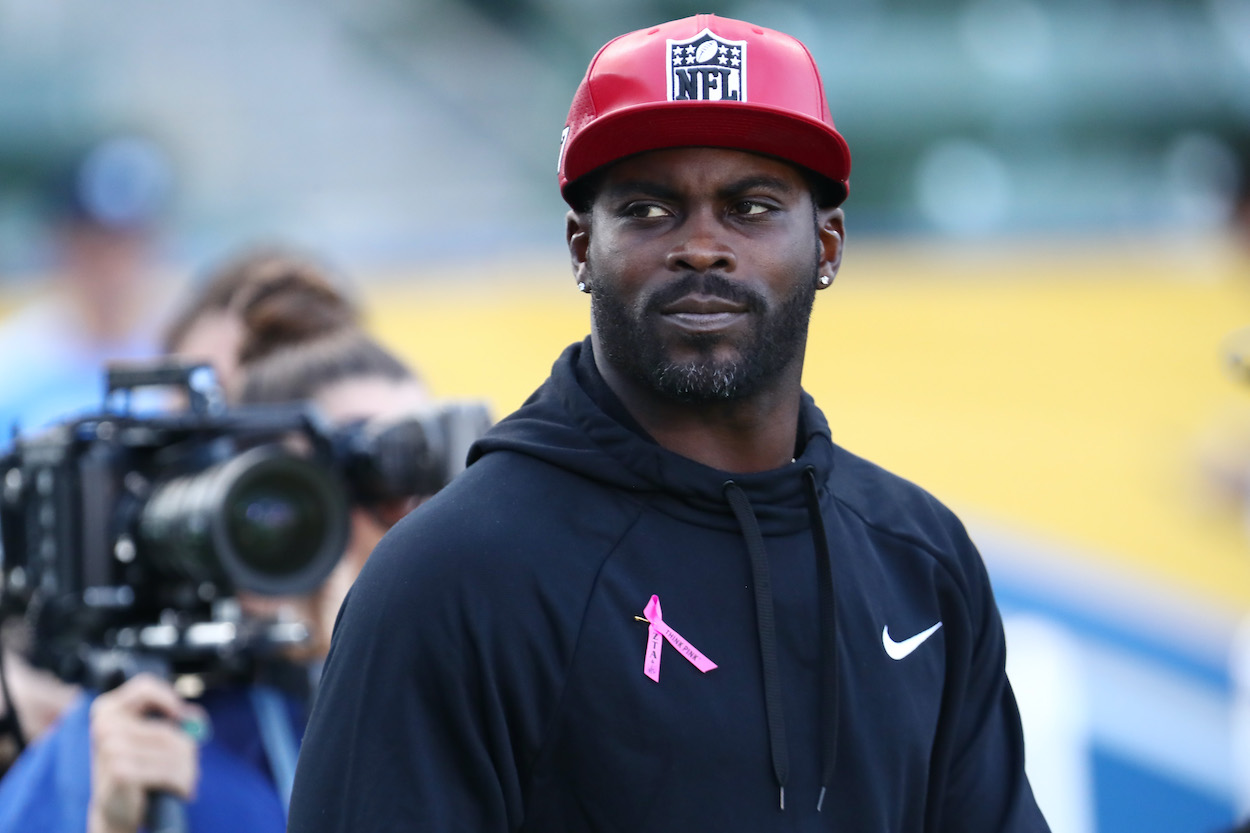 Michael Vick Called on a Wealthy Celebrity Friend to Help Him Get Out of $17.6 Million Worth of Debt
Michael Vick was $80 million in debt after he got out of prison, but he received a generous gift from a celebrity friend to help him back on his feet.
Michael Vick had it all when he burst onto the NFL scene with the Atlanta Falcons in the mid-2000s. He quickly became a regular Pro Bowler and was awarded the most lucrative contract in the NFL in 2004: a 10-year deal worth a whopping $138 million.
But just a few years later, he lost it all. Vick was sentenced to 23 months in prison in 2007 for running an illegal dogfighting operation and lying about the details to a judge. He was later forced to file for Chapter 11 bankruptcy and found himself nearly $20 million in debt by the time he was released from jail.
With little to his name and uncertainty surrounding his future in the NFL, Vick received a much-needed gift from his wealthy celebrity friend, famous rapper T.I., that helped him get back on his feet.
Michael Vick went bankrupt after prison stint for dogfighting charges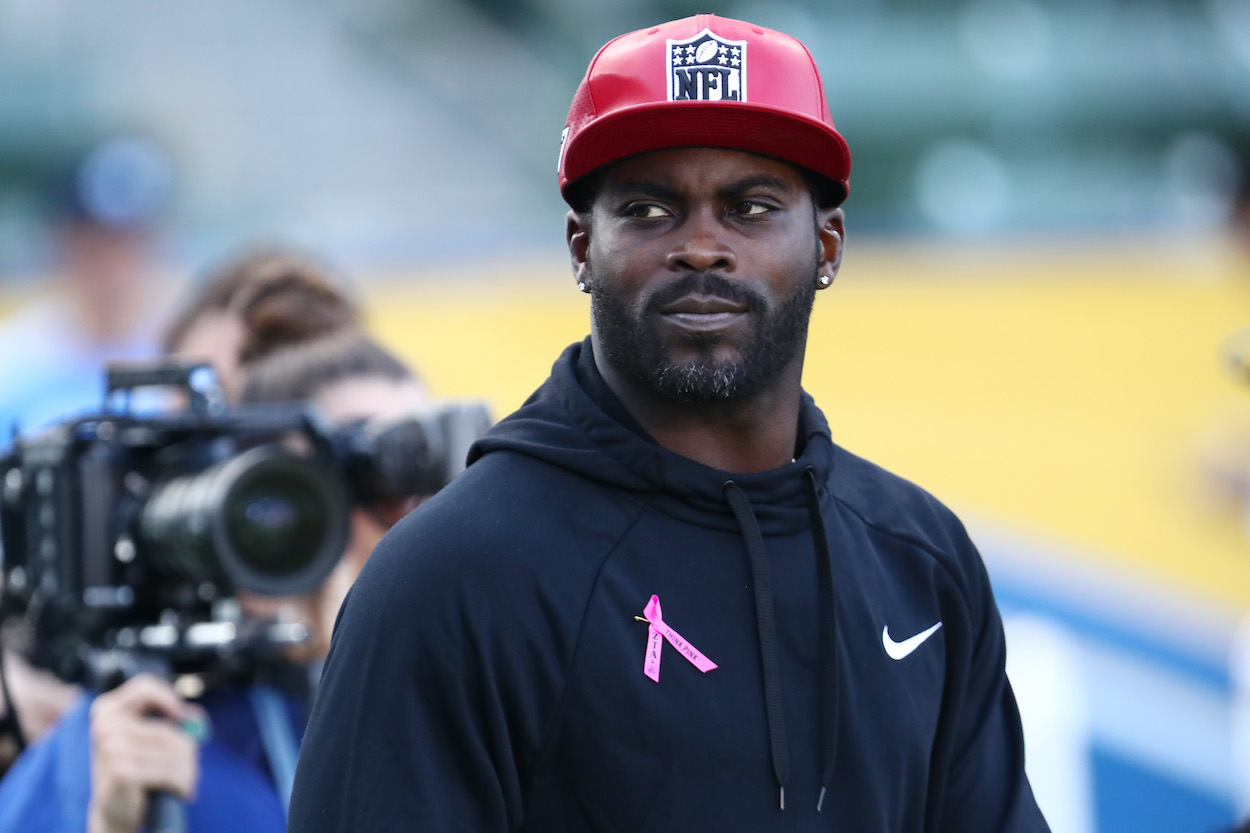 Michael Vick is remembered today as the most electric offensive weapon in the NFL throughout the early- to mid-2000s. He made three Pro Bowls in his first five seasons in the NFL, tearing up the league with both his rocket left arm and his lightning-quick legs.
But he might be even more famous for serving a 23-month prison sentence stemming from a cruel dogfighting operation run by Vick himself. The disgraced QB, who signed a record-setting $138 million contract in 2004, was behind bars three years later.
In 2008, while he was still serving his prison sentence, Vick filed for Chapter 11 bankruptcy. He claimed he owed between $10 million and $50 million to creditors. Vick went from the richest player in the NFL to an inmate with nothing to his name in a few short years.
Vick found himself $17.6 million in debt after returning from prison
After serving 548 days in prison, Vick was finally released in July 2009. However, his problems weren't all solved. Vick still owed his creditors $17.6 million. Debts of that size are rarely paid off in full, especially for someone who recently filed for bankruptcy, but Vick was able to do just that in 2017.
"Paying 99 cents on the dollar, which he did, is remarkable," Joseph Luzinski, a senior vice president at Development Specialists Inc. told ESPN in 2017. "It happens in, maybe, one out of 100 cases."
But Vick couldn't have done it without a little help from a wealthy celebrity friend during his darkest days.
Vick called on famous rapper T.I. to help him get out of his $17.6 million debt
After he was released from prison in 2009, Vick had almost nowhere to turn. He had lost all the money he earned during his stint with the Falcons, and he was unsure whether he'd ever cash a paycheck from the NFL again.
That's when he received a call from famous rapper and good friend T.I. According to Republic World, T.I. reached out to Vick in his time of need, and the former QB asked for $50,000 to start his new life. But T.I. took it a step further. He gifted Vick an extra $25,000 — $75,000 in total — to help him get back on his feet. It's safe to say T.I. told Vick, "You can have whatever you like."
Eventually, Vick was reinstated by the NFL and was able to have a prosperous second career as a starting quarterback. In 2011, he signed a five-year, $80 million contract with the Philadelphia Eagles, and he was able to pay off his $17.6 million debt a few years later.