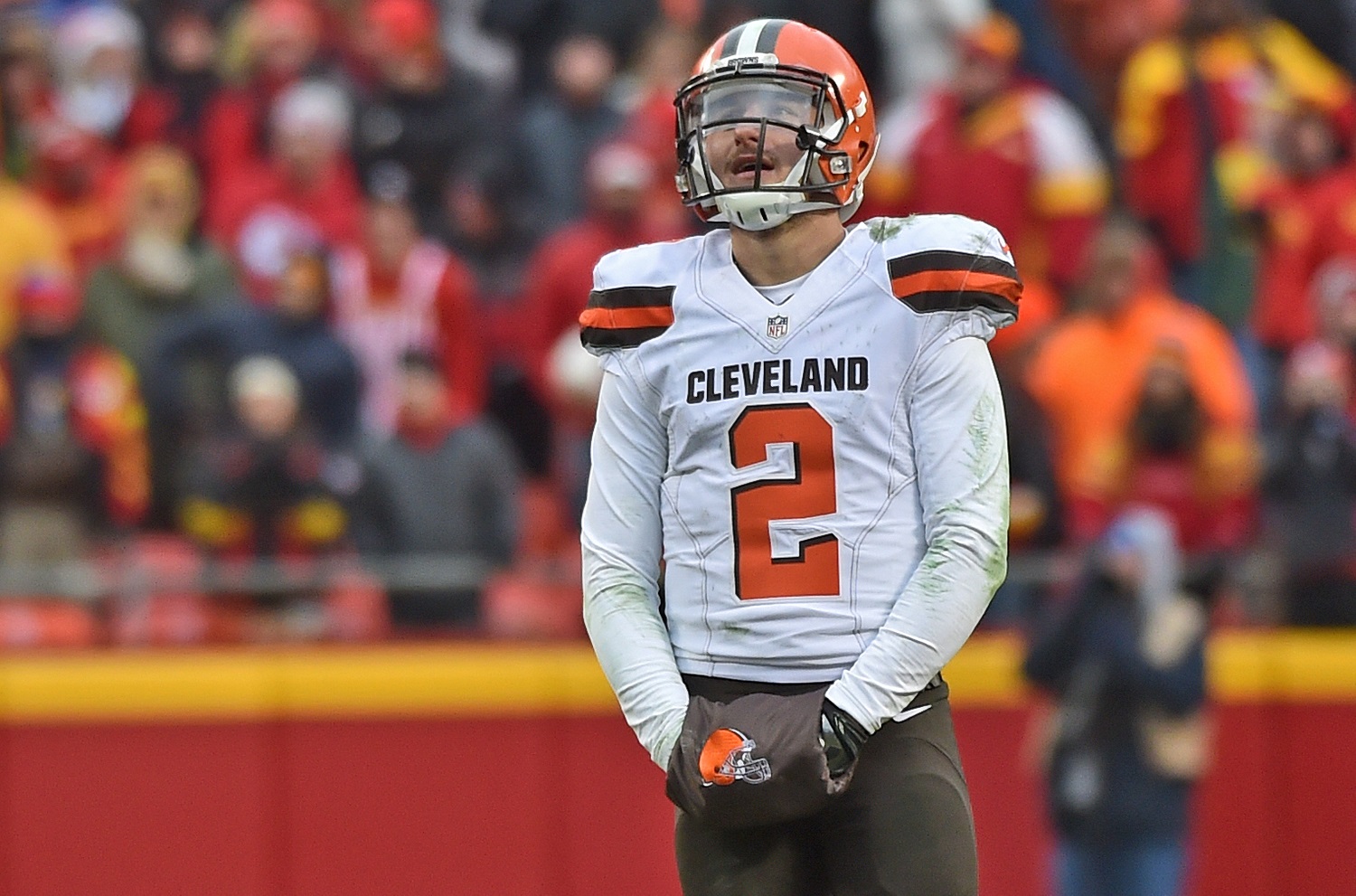 NFL Draft Trivia: Which Teams Have Picked the Most Quarterbacks in the First Round?
Johnny Manziel epitomizes the failures of the Cleveland Browns when it comes to picking quarterbacks in the first round of the NFL draft.
The Cincinnati Bengals are getting better at choosing potential franchise quarterbacks. Carson Palmer wasn't as good as hoped for after arriving in the first round of the 2003 NFL draft, but he was productive. And Joe Burrow showed promise before an injury ended his rookie season last fall.
If the Bengals are lucky, Burrow will produce for many upcoming seasons and they won't have to use another first-round pick on a QB again until 2035 or so.
It's anyone's guess, however, how many signal-callers the Cleveland Browns will go through by then. Whatever the betting line is, take the "over." Baker Mayfield can go only so far in overcoming the Johnny Manziel debacle.
The 2021 NFL draft is full of first-round QBs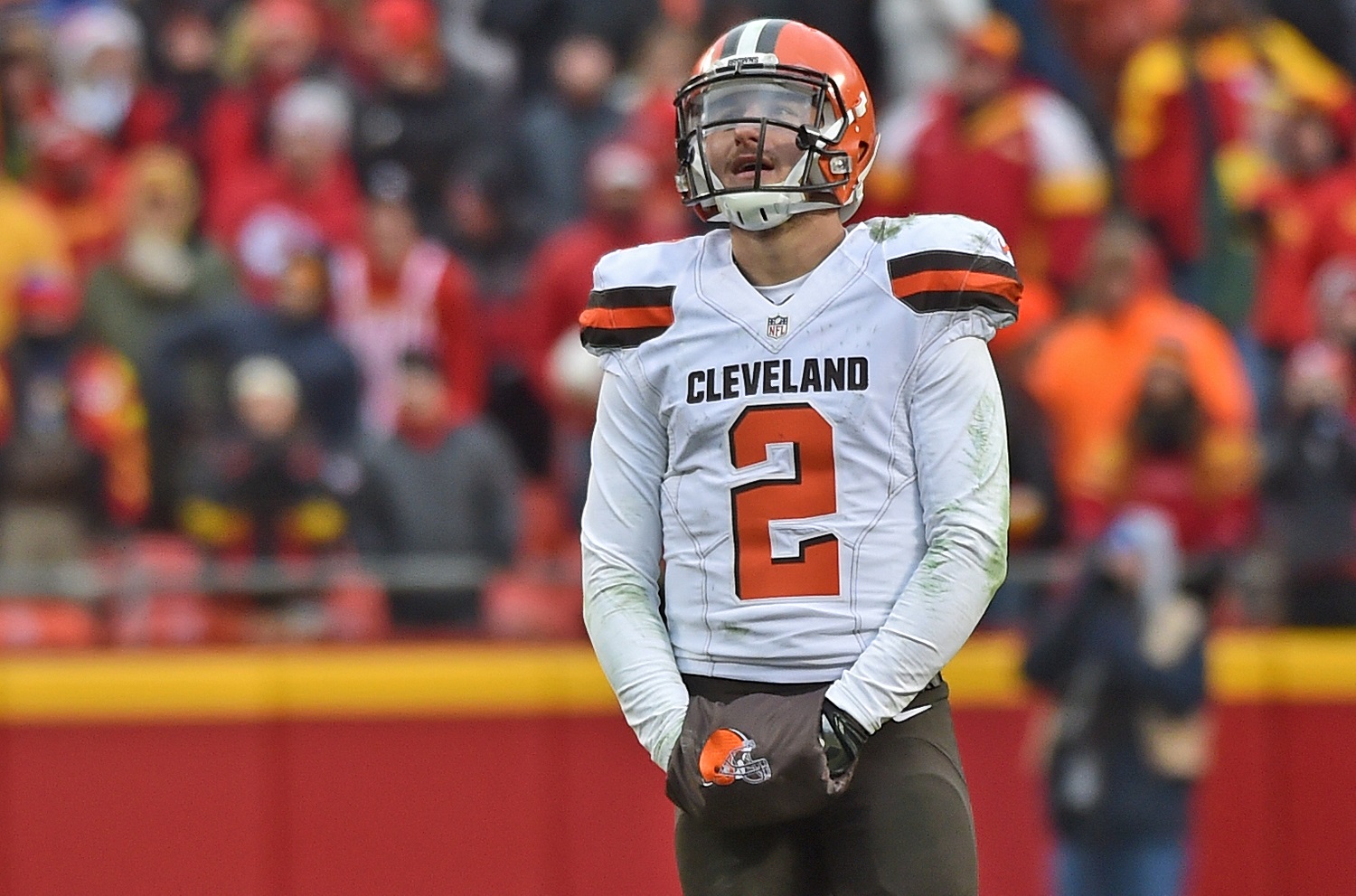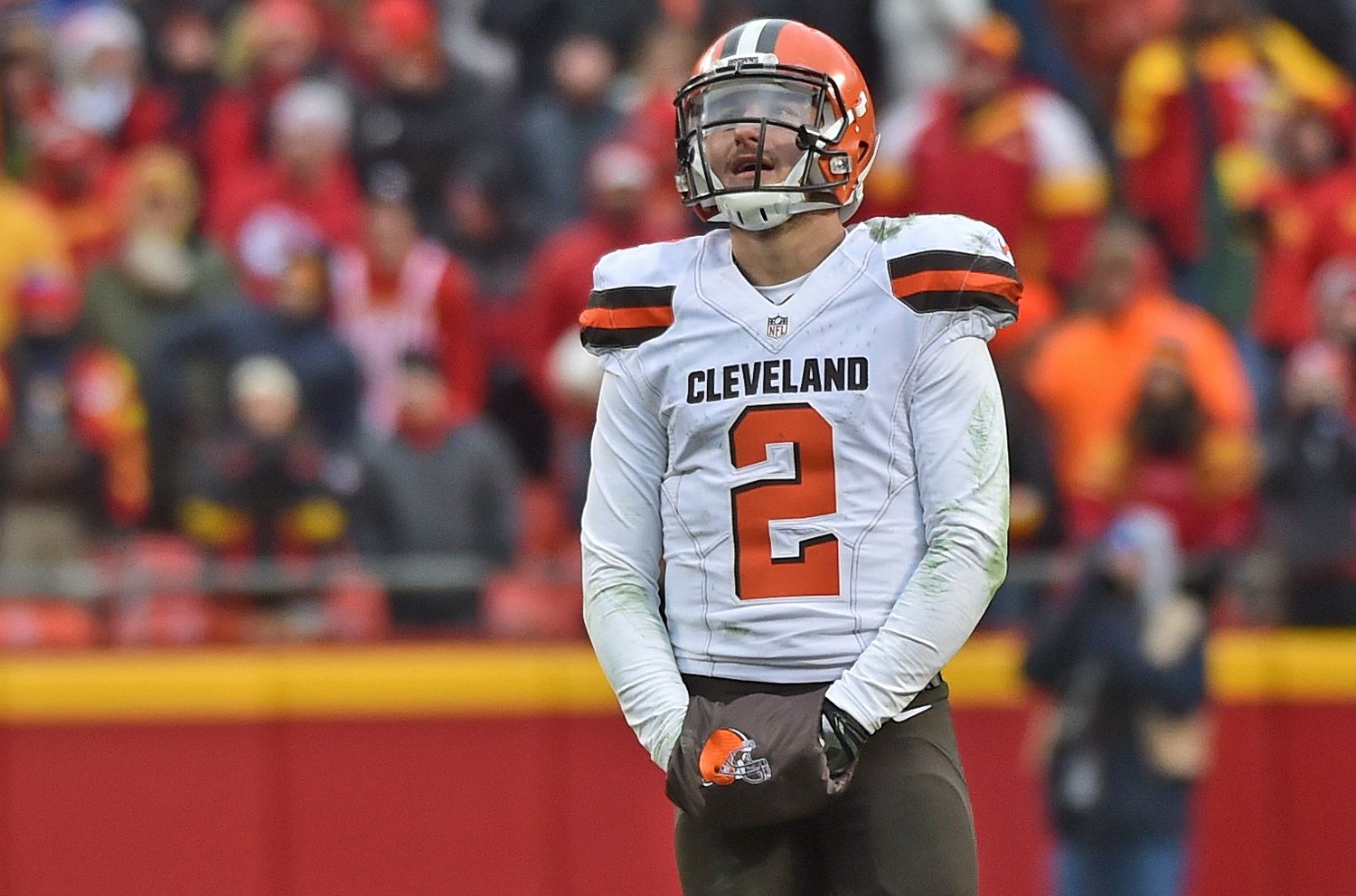 There have been 746 quarterbacks selected in the draft since 1970, the year that the NFL and AFL completed their merger by forming a single league with two conferences. Of them, 122 have landed in the first round. Both figures are projected to swell next week, with five quarterbacks widely regarded as candidates to go in the first 15 picks.
Trevor Lawrence (Clemson), Zach Wilson (Brigham Young), Justin Fields (Ohio State), Trey Lance (North Dakota State), and Mac Jones (Alabama) all expect to hear their names called by commissioner Roger Goodell on April 29. The only year with more QBs taken in the first round was 1983, when the Indianapolis Colts made John Elway the first of six QBs taken in a class that included fellow Hall of Famers Dan Marino and Jim Kelly.
That 1983 NFL draft was one of the six occasions on which the Baltimore/Indianapolis Colts went for a QB in the first round. That ties the franchise for the all-time lead among NFL teams, but the Colts deserve at least a modicum of credit.
Elway refused to play for the Colts, who salvaged the situation by trading him for offensive lineman Chris Hinton, QB Mark Hermann, and a 1984 first-round pick. They hit the jackpot with Peyton Manning, and they were on their way to another home run until injuries finally beat down Andrew Luck. Bert Jones had his moments, but Art Schlichter and Jeff George didn't.
Two other teams have drafted quarterbacks six times in the first round. They've generally been cursed.
The Titans have had two homes and little luck with quarterbacks
In this century alone, the Tennessee Titans have missed on three first-round QBs: Marcus Mariota (2015), Jake Locker (2011), and Vince Young (2006). In fairness, Mariota isn't done, though he was squeezed out of Tennessee by Ryan Tannehill.
Jim Everett aside, the team fared better in its days as the Houston Oilers with the selections of Dan Pastorini and Steve McNair. Pastorini suffered through a 6-35-1 start to his career, during which he threw 19 TDs and 50 interceptions. He never threw more TDs than picks in any season, but his stats in the latter years were more in line with what QBs did in the era.
McNair earned three All-Pro nods in 11 seasons, easily ranking as the best of the bunch.
The Cleveland Browns have struggled through two iterations
While the Chicago Bears have the reputation as the place where quarterbacks' careers go to die, their five first-round signal-callers at least included Jim McMahon, and they squeezed 21 wins out of Jim Harbaugh in 1990-91.
In the span of 1999-2015 alone, the post-Art Modell Cleveland Browns drafted Tim Couch, Brady Quinn, Brandon Weeden, and Johnny Manziel. Good luck finding the bright side of that.
The jury is still out on 2018 selection Baker Mayfield, their sixth stab at first-round success (seventh if you count Bernie Kosar in the 1985 supplemental draft), but he looks like he could go a long way toward erasing some awful memories that Browns fans might have.
Like Sportscasting on Facebook. Follow us on Twitter @sportscasting19.