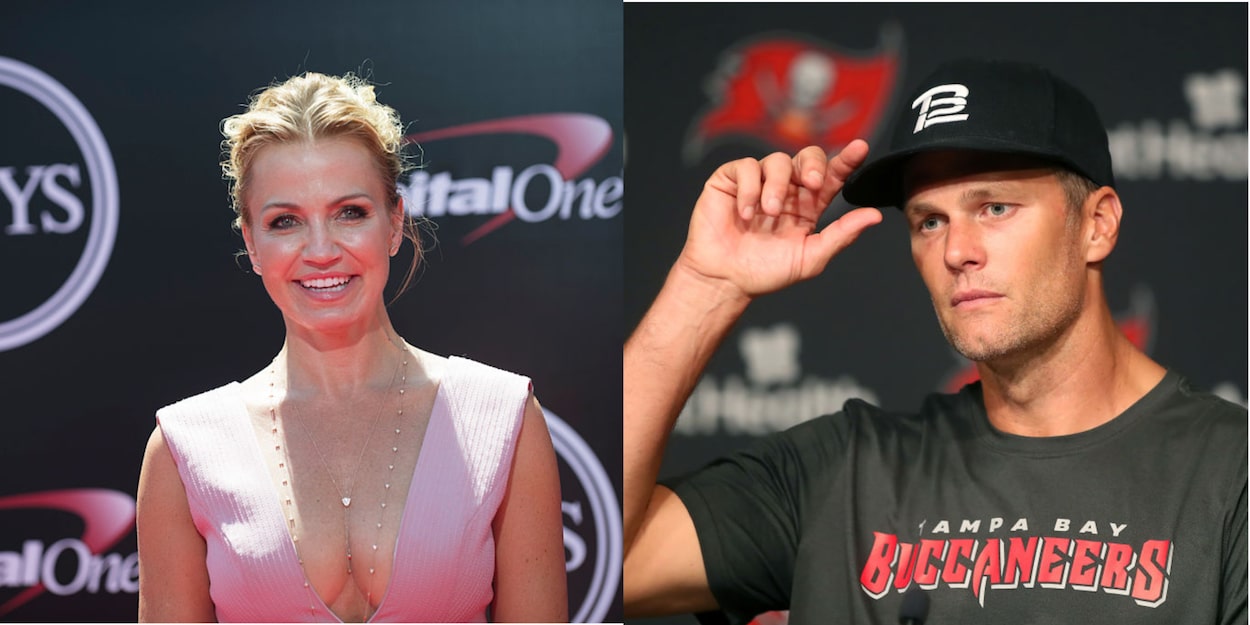 Michelle Beadle Rips Tom Brady's 'Asinine' $375 Million Fox Contract and Completely Misses the (Financial) Point
While Tom Brady's Fox contract may seem like a questionable choice, there's more to the deal than simply a $375 million salary.
As NFL fans know, Tom Brady is somewhat of a lightning rod for criticism. The quarterback, due at least partially to his incredible success, is the sort of player that people love to hate. Recently, TB12 even felt a bit of indirect heat for a contract that hasn't even gone into effect yet.
During an episode of What Did I Miss? With Michelle Beadle, the former ESPN personality discussed Brady's $375 broadcasting contract with Bob Ley. Beadle even went as far as calling the deal "asinine" and suggested that no broadcast booth could motivate her to turn on a specific football game. While those points may be valid in isolation, they're meaningless without some larger financial context: In the world of NFL broadcasting, that money doesn't really matter.
Michelle Beadle and Bob Ley aren't sold on Tom Brady's big-money broadcast contract
While Tom Brady isn't ready to retire from professional football just yet, the folks at Fox aren't going to be caught flat-footed. Earlier this offseason, they inked the quarterback to a 10-year, $375 million contract to bring him into the broadcast booth whenever he hangs up his helmet.
As you might expect, that arrangement raised some eyebrows. Between the money and the term, it seemed like an outsized commitment to someone who's never stepped behind the microphone.
Although some, like Jim Nantz, are confident that TB12 can make the transition, others are a bit more skeptical. Count Michelle Beadle and Bob Ley among the latter camp.
"The $375 million media deal that Tom Brady, that is asinine," Beadle said. "I mean, like, I don't even know what that dude's ever said that has made me go, 'Huh, I can't wait to hear more of that.' But 360…"
Ley then interjected to say that no broadcaster will "consistently over time" drive viewers to tune into a specific game. Andrews also quipped that she wouldn't even be interested in George Clooney (or Chris Hemsworth) "naked, juggling, talking about football."
Tom Brady might not be worth $375 million in a vacuum, but money isn't really an issue when it comes to NFL broadcasting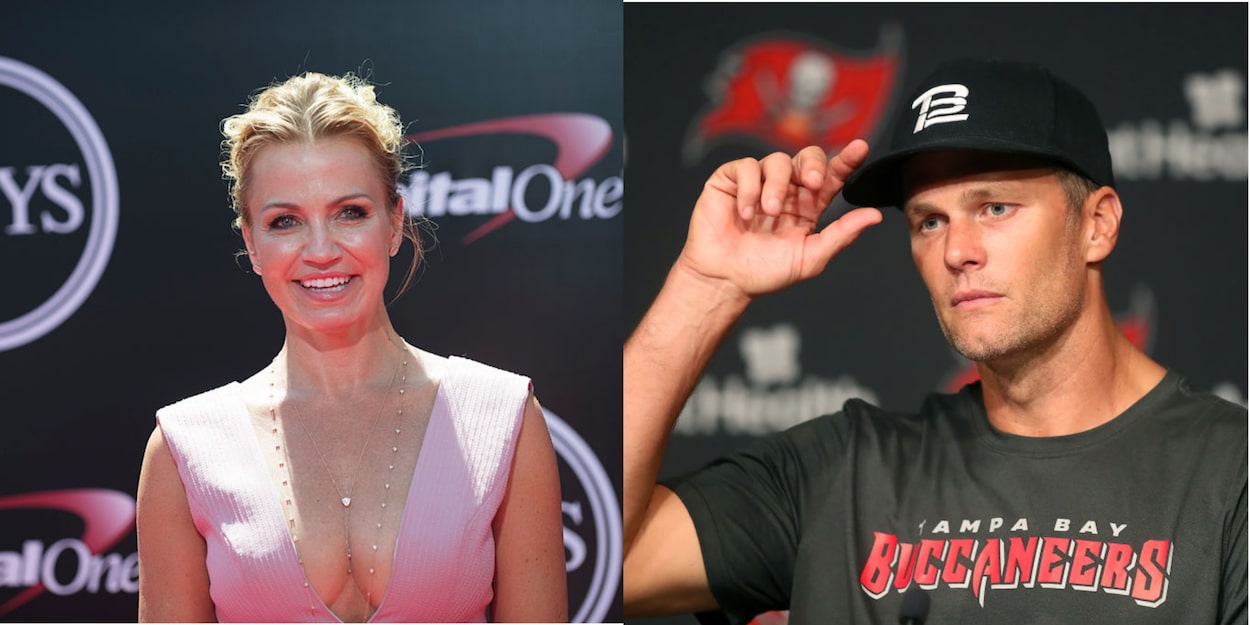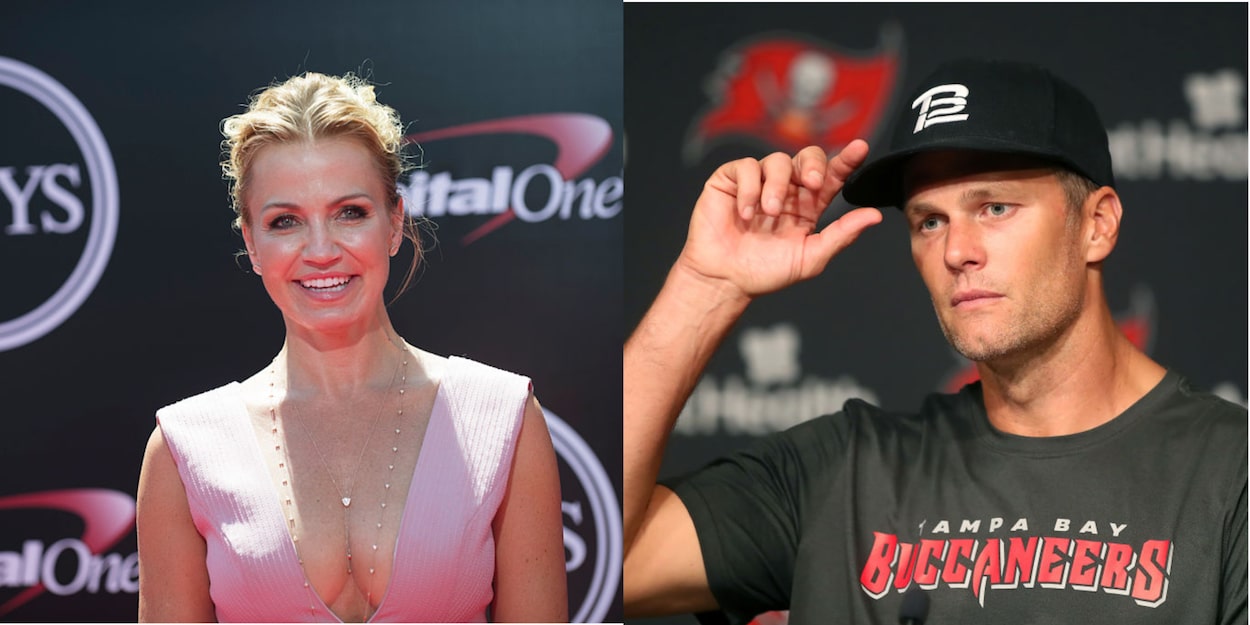 In isolation, Beadle and Ley make some valid points. While we have seen more personality from Brady since he moved to Tampa, he's never been the most exciting guy around. He possesses plenty of NFL knowledge, but no one knows if he'll be engaging, let alone entertaining, on the air.
The idea that viewers won't seek out a specific game due to the broadcasters in the booth is a bit imperfect but probably works for the NFL. Given the national scope of most football games, fans don't have the same ability to choose a local broadcast that they would within other sports.
With all of that being said, though, the comments about Brady's contract do overlook a massive elephant in the room: NFL broadcasting is a big-money business.
Although the numbers might not be 100% accurate, a 2020 Awful Announcing post noted that Fox was paying roughly $1.1 billion annually for their NFL rights; the network was reportedly willing to spend as much as $2 billion per year to keep pro football on their airwaves.
In that context, spending a shade under $40 million per year on TB12 doesn't seem that excessive.
You could also consider the contract from a branding perspective. While a specific name in the booth might not attract viewers, no network wants to be mocked on social media every Sunday. Think about the reception the Joe Tessitore-Booger McFarland Monday Night Football booth received. If Fox is spending billions per week on their NFL package, what's the point of trying to pinch pennies and save a few million?
Lastly, consider the rising floor of television contracts. When Tony Romo signed a contract extension with CBS in 2020, everyone's eyes watered at the $17 million per season salary. Now, Troy Aikman is taking home $18 million per year from ESPN. While those numbers still pale in comparison to Brady's deal, it does show how the financial floor can rise. Since TB12's contract is for 10 years and won't begin until at least next fall, his compensation could seem pretty reasonable by the time he's looking to negotiate a new deal.
To be clear, Brady could flop the second he steps behind the microphone. While that obviously makes him a gamble, the risks aren't as financially outlandish as they may seem.
Like Sportscasting on Facebook. Follow us on Twitter @sportscasting19 and subscribe to our YouTube channel.