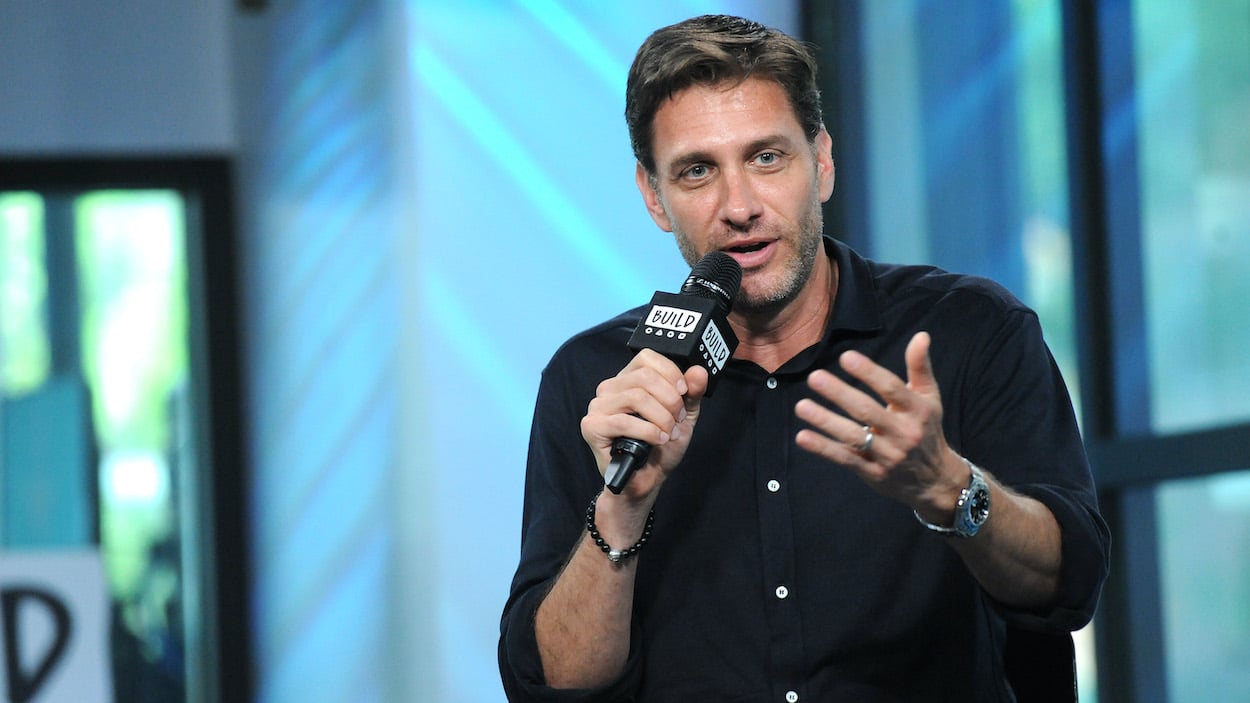 Mike Greenberg Tells Jets Fans to 'Shut Up' About Aaron Rodgers Wearing No. 12
ESPN host Mike Greenberg went off on Jets fans during the 'Pat McAfee Show' who are down on an Aaron Rodgers trade.
Longtime ESPN host Mike Greenberg is a New York City native and a massive New York Jets superfan. After Aaron Rodgers shared that he's pursuing a trade to the Jets on the Pat McAfee Show, "Greeny" popped bottles for his favorite NFL team getting a franchise quarterback. However, when Greenberg went on the show the next day, he had some harsh words for Jets fans being negative about a potential Aaron Rodgers trade.
Mike Greenberg doesn't want to hear 'negativity' from Jets fans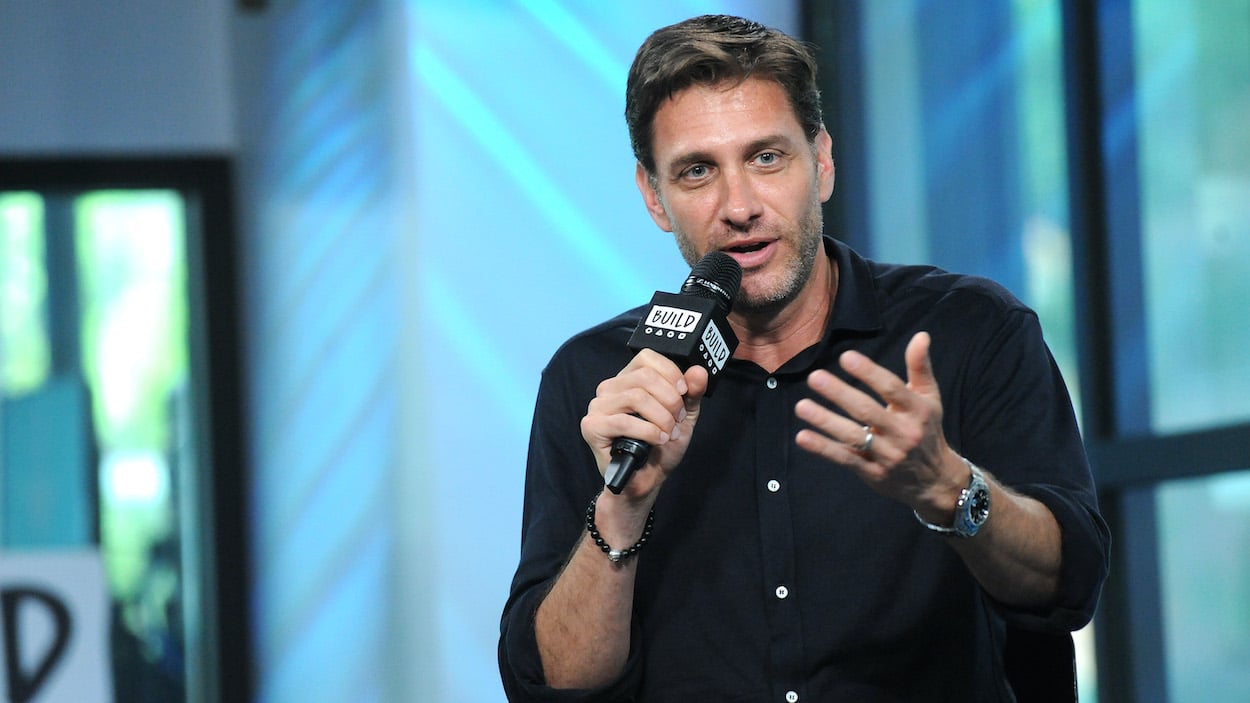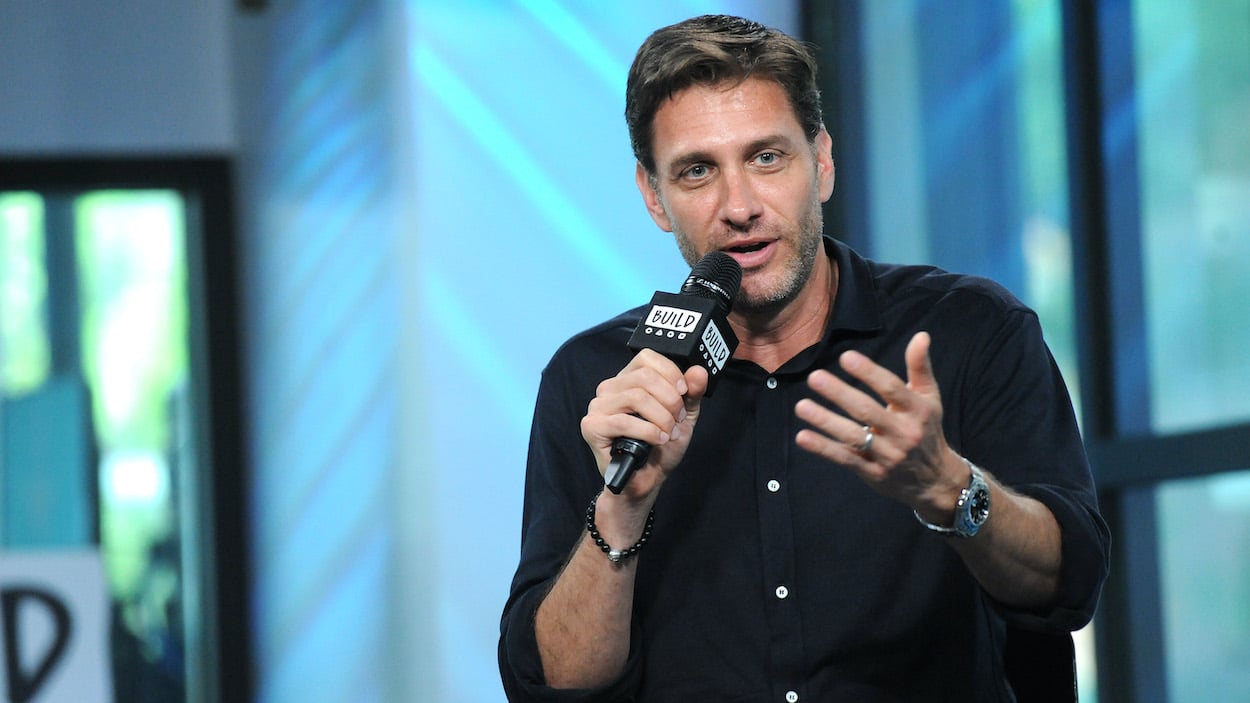 When Aaron Rodgers joined to Pat McAfee Show to once again announce his decision to come back for one more NFL season, ESPN's Mike Greenberg sat in his NYC apartment nervously.
When Rodgers told the world he wants to join the Jets next season, "Greeny" broke out the bubbly, and it was all documented by his wife, Stacey, on Twitter.
The next day, Mike Greenberg spoke with Pat McAfee on his show to discuss how happy he is that his favorite team finally has a real franchise quarterback, possibly for the first time since the legendary "Broadway" Joe Namath.
However, between Rodgers' polarizing personality and the rumors that the QB will wear Namath's retired No. 12 jersey, many Jets fans aren't happy.
"Greeny" doesn't want to hear it.
"I am kind of mad at the Jets fan. I can't begin to tell you how much trepidation, what negativity I'm hearing from fans of the Jets. Oh, my God!" Greenberg exclaimed.
"This is Aaron' Freakin' Rodgers we are talking about. He has come to the Jets. He immediately — immediately! — becomes the best player the New York Jets have ever had. He's not the greatest Jet of all time, he's going to retire a Packer. He's going to go to the Hall of Fame as a Packer. And Joe Namath will always be No. 12 as a Jets. That's fine," Greenberg explained.
As he continued, though, the Get Up host became more and more heated at Jets fans.
"Joe Namath has given his blessing for Aaron Rodgers to wear No. 12, and I got Jets fans tweeting at me, 'Greeny, if they give him 12, I'm not rooting for him then anymore.' Shut up! What are you talking about?" Greenberg lamented. "How did that become important to you if it's not important to Joe? We have tried everything else for 50 years, and we've sucked!"
In the end, Greenberg applaudes New York for going all in. Instead of signing Derek Carr or Jimmy Garoppolo and "going 10-7" and losing in the playoffs, the ESPN host thinks Rodgers gives Gang Green a Super Bowl ceiling, and the long-suffering Jets fan loves that.
Mike Greenberg, the Jets superfan, not the staid NFL analyst, says Aaron Rodgers is a "stud" and a "dawg," and he's thrilled to have him on his favorite team.