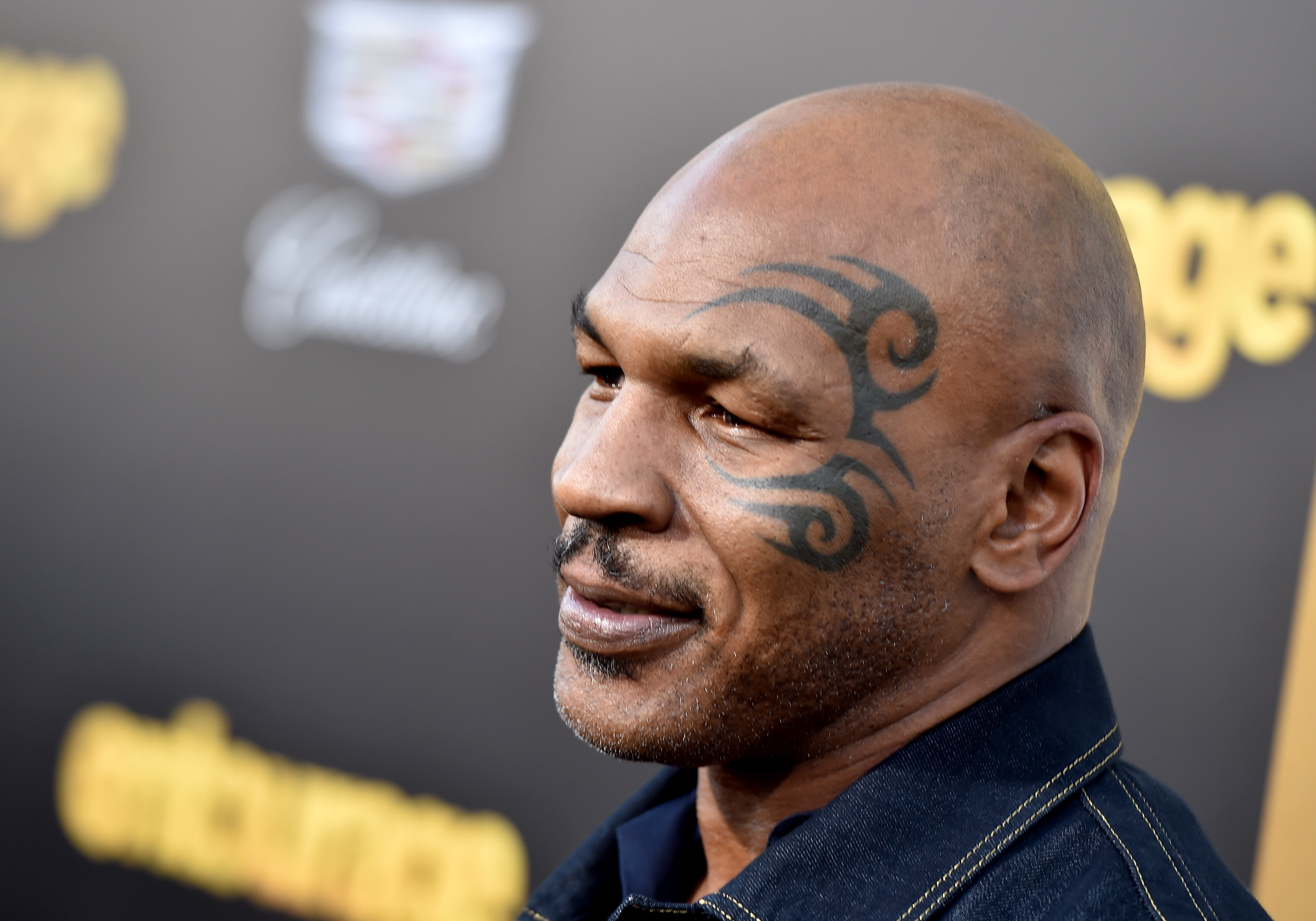 Mike Tyson: 'Death Is Even More Glorious Than Life'
On his latest podcast, former heavyweight boxing champion Mike Tyson said he believes death is even more glorious than life.
Mike Tyson isn't afraid to die. He's been on top of the world as heavyweight boxing champion of the world. He's also been through some down times as a three-year prison sentence interrupted his legendary boxing career. Recently, Tyson said he isn't afraid to die and believed "death is even more glorious than life."
Mike Tyson heading back into the boxing ring
The anticipation continues regarding Mike Tyson's boxing comeback. His exhibition fight with former champion Roy Jones Jr. is one month away. The bout was originally scheduled for Sept. 12 but has been moved back to Thanksgiving weekend.
At age 54, Tyson has agreed to fight Jones Jr. in an eight-round exhibition bout on Nov. 28. Although the bout is set as an exhibition match, the big question is how Tyson will approach the fight. Will he enter with a knockout in mind or will he play by the rules?
The 51-year-old Jones Jr., in an interview with Fight Hub TV, said he doesn't know what to expect. He did say, however, that he will be prepared if Tyson goes all out. "If you drop me, you better drop me where I can't get back up," Jones Jr. said. "If I get back up, the switch just came off."
Mike Tyson has lived quite the life
Mike Tyson has seen life from the top and the bottom. He's lived life to the fullest. He became the youngest heavyweight champion of the world at age 20 after growing up having been arrested multiple times in his early teen years.
Tyson was the most feared boxer of his time. He packed a hard punch and he won in dominant fashion. Tyson won the first 37 fights in his professional career. He won his first 19 bouts via knockout. Twelve of those knockouts occurred in the opening round. He finished his career with a record of 50-6, with 44 of the wins coming by knockout.
Tyson then saw his career fall apart. It all happened when he was whisked away to prison for three years after a rape charge. He returned to the ring but was never the same. Tyson later filed for bankruptcy and was arrested on DUI and drug charges.
'Death is even more glorious than life'
During the latest episode of Mike Tyson's podcast, Hotboxin' With Mike Tyson, the former heavyweight champ spoke about death. Speaking with guest Vincent Bragg, founder and CEO of ConCreates, Tyson said life is just a test and it's used to educate others. Tyson said there's no need to find your purpose in life.
"There's no need to find our purpose in life," Tyson said. "The nature gives us our purpose. If our purpose is to live for just three years in sh-t and AIDS, and drugs, it's just to educate someone else. It's to inspire someone else to understand their life."
Tyson continued. "Pain is beautiful," Tyson said, "and death is even more glorious than life because that's when you really begin to live. You know, we mustn't be afraid of death. We must look at death as being glorious. We must look at death as going through the flyest mother f—ing party is the history of fly parties."
All Stats courtesy of BoxRec.