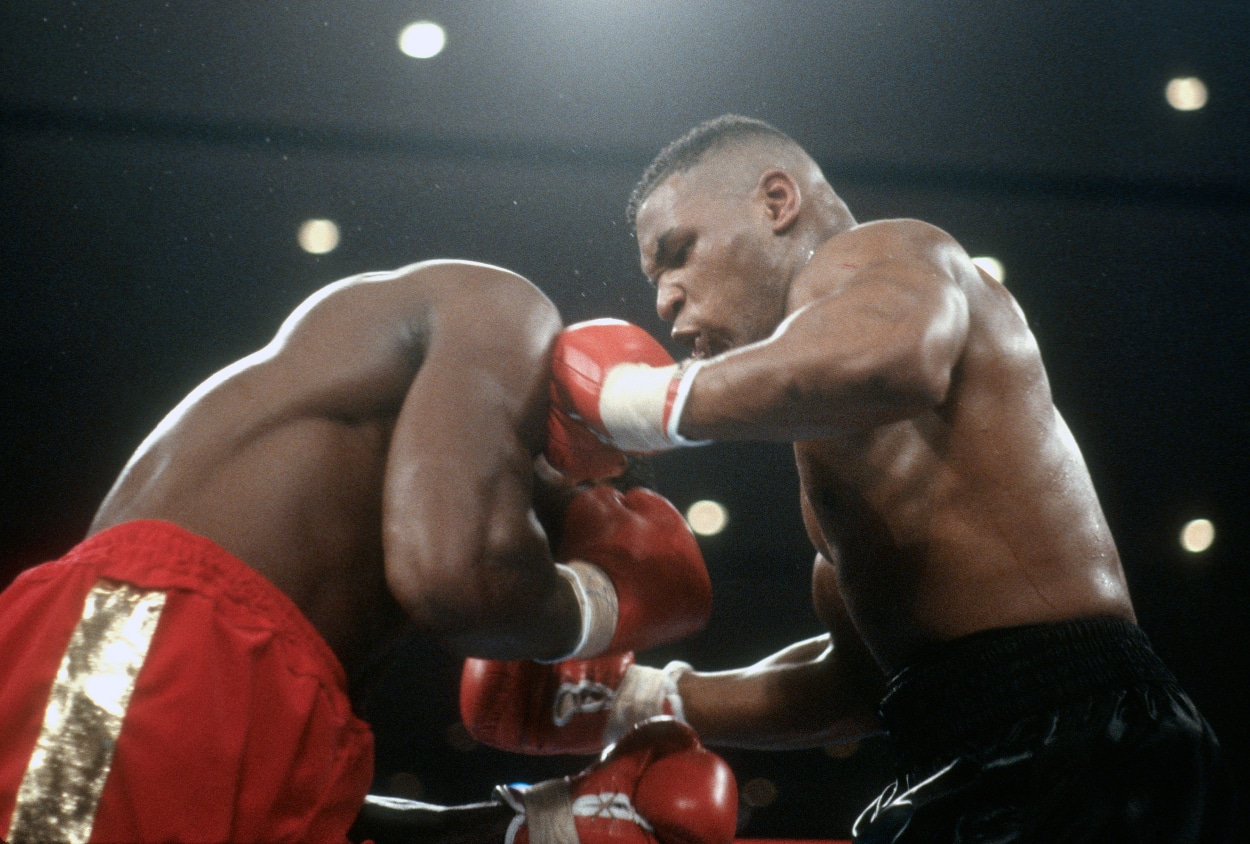 Mike Tyson Gets Candid About His Toughest Opponent Ever
Mike Tyson didn't hesitate when recently asked about the toughest opponent he faced in his career.
Mike Tyson had 58 fights in his professional boxing career. He went 50-6 with a pair of no contests. The former heavyweight champion of the world won his first 37 fights before James"Buster" Douglas dropped him with a 19th-round knockout, shocking the world in 1990.
Most of Tyson's losses came late in his career. He lost three of his final four fights before calling it quits after a 2005 loss to Kevin McBride. During his Hotboxin' With Mike Tyson podcast this week, Tyson reflected on his career, watching a few of his fights on the screen. He got candid when asked about the toughest opponent he ever faced.
Mike Tyson was the most feared boxer of his time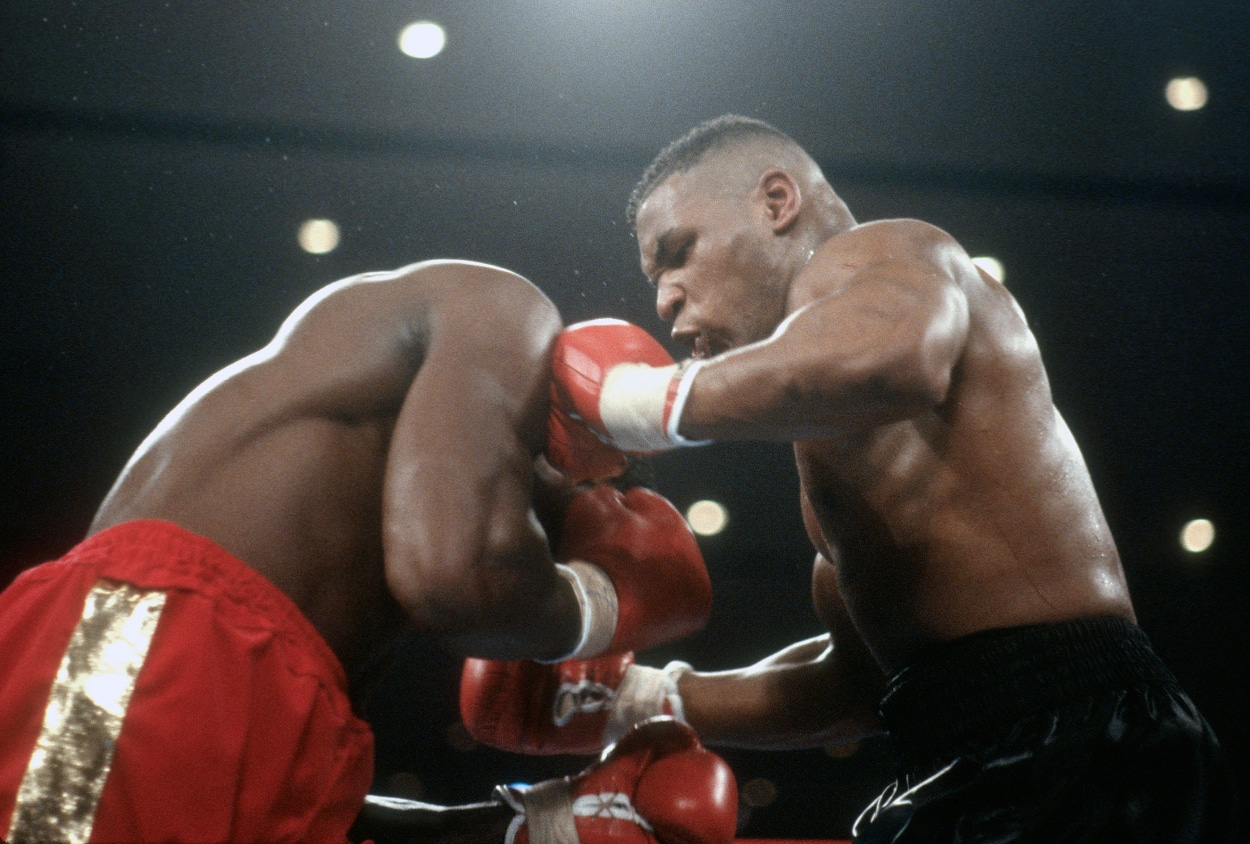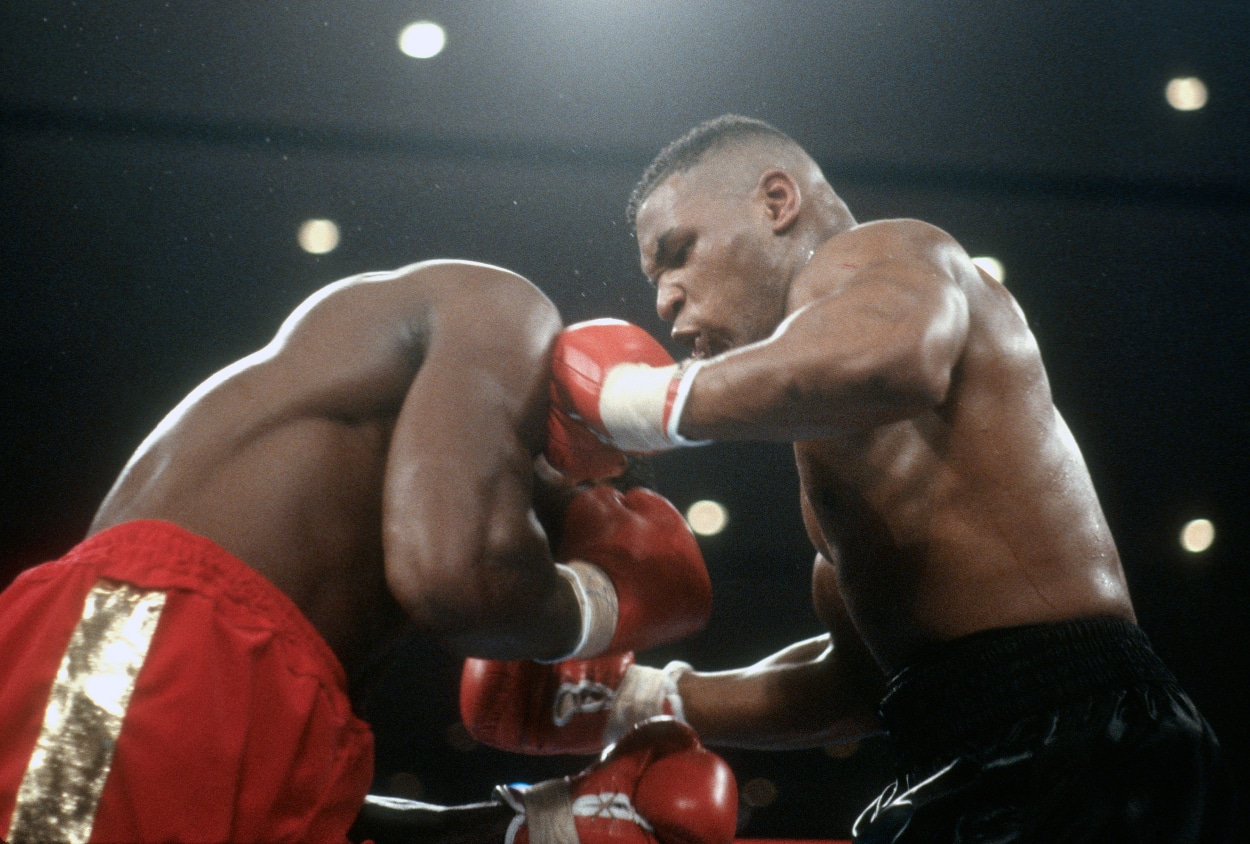 Tyson struck fear into his opponents. He packed a powerful punch and showed no mercy against his foes. He won the first 19 fights of his professional fights by knockout. Twelve of those knockouts came in Round 1.
He claimed victory in his first 37 bouts. Not only was Tyson skilled and a heavy hitter, but he also admitted he wanted to hurt people in the ring.
During a 2020 episode of Hotboxin' With Mike Tyson, rapper Eminem told Tyson that nobody knocked out people the way he did.
"Nobody knocked people out in the way that you did," Eminem said. "People got knocked out by other fighters but it was like when they got knocked out by you, they got knocked the f*** out."
Tyson said that was because when he hurt someone, his life got better.
"Yeah, that's how I looked at it," Tyson said. "Every time I hurt somebody and knocked them out, my life gets better. My life gets better and so I love hurting people.
"My life is getting better and I'm getting the f****** girls and I'm getting the mansions. I'm getting the planes and I'm getting the boats. I'm getting whatever I want so hurting is beautiful. That was my perception of life at the time."
During his latest podcast episode, Tyson revisited his boxing career
One the latest episode of his podcast, Tyson reminisced about his boxing days. He watched some of his old clips and talked about some of the greatest fights in his career. When his guest, boxer Stephen Fulton Jr., asked Tyson what was one of his toughest fights, Tyson quickly answered.
"Me," he said on the latest episode of Hotboxin' With Mike Tyson. "That's been my toughest fight all along."
"Ruddock and Holyfield were great. There's a lot of great fighters. Lennox Lewis, that's another great fight."
Tyson said he learned more about himself after his losses, although those didn't come too often.
"I look at some of my losses as my best fights, too," he said, referring to them as a "learning process."
Tyson, Fulton Jr., and co-host Sebastian Joseph-Day watched a round of Tyson fighting Andrew Golota in 2000. Tyson made quick work of Golota and all three oohed and aahed on how badly Tyson beat him down.
"It didn't last long, you can turn this off," Tyson said.
Joseph-Day asked Tyson how he stayed humble during his boxing days when he destroyed most of his opponents within minutes.
"I think I was humble," he said. "I didn't take myself serious. That's what humble is, not taking yourself too serious. I knew I wasn't God, even though people told me I was."
Like Sportscasting on Facebook. Follow us on Twitter @sportscasting19 and subscribe to our YouTube channel.