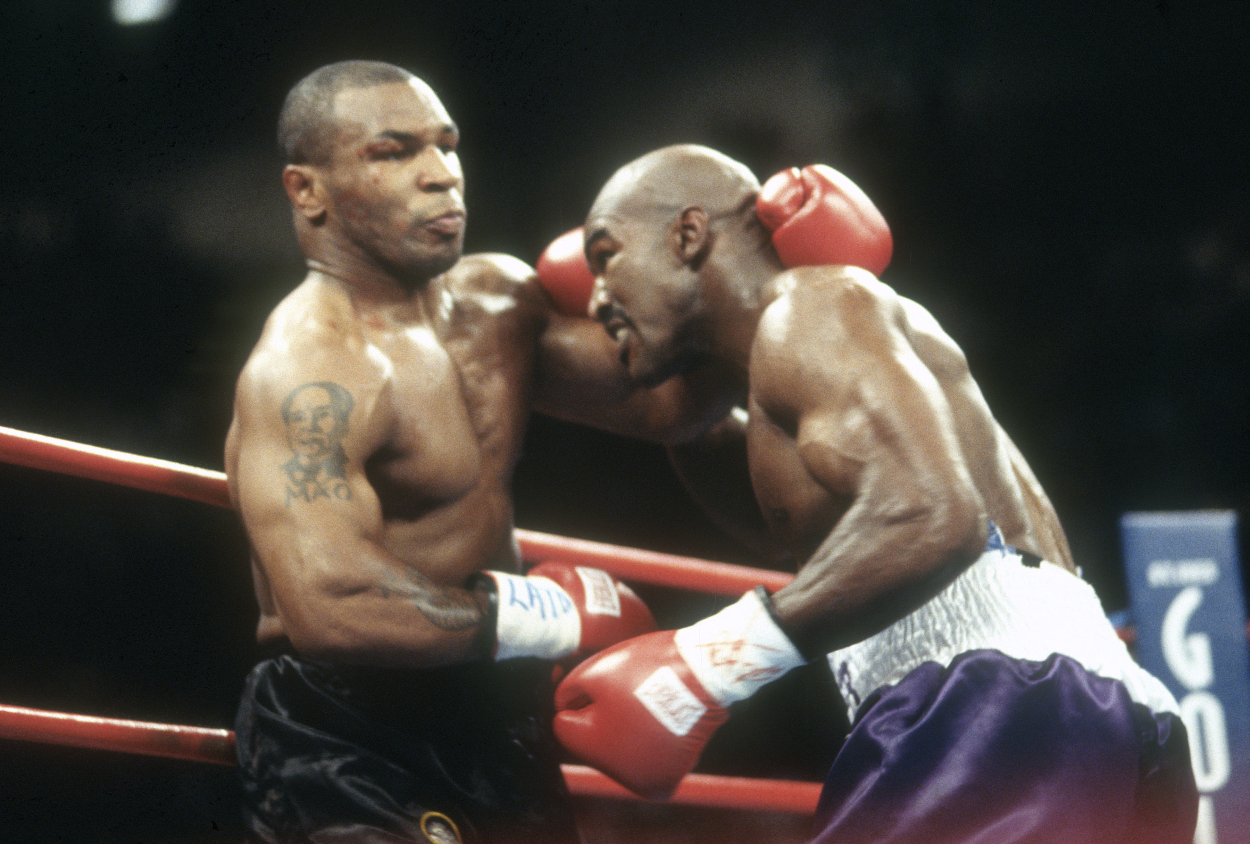 Mike Tyson Summed Up His Roller-Coaster Life With 1 Sentence
Mike Tyson recently summed up his roller-coaster life in one sentence.
It might be tough to come up with an athlete whose life has had more ups and downs than Mike Tyson. The peaks and valleys in Tyson's life range from juvenile detention center to youngest heavyweight boxing champ to prison to millionaire. Throw in bankruptcy and some ear chewing and Tyson has been all over the place. Tyson recently summed up how he feels about his entire life in one sentence.
Mike Tyson hit his first real low point before he was 12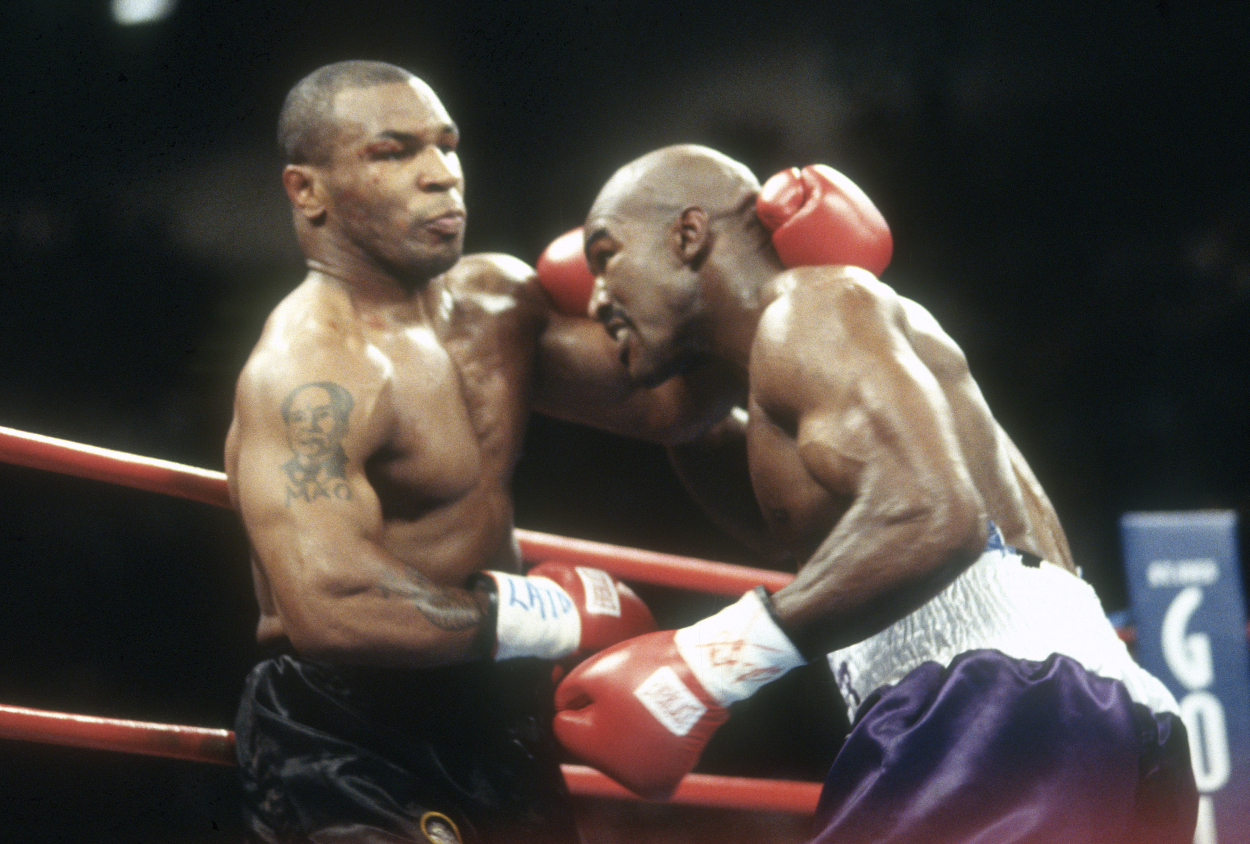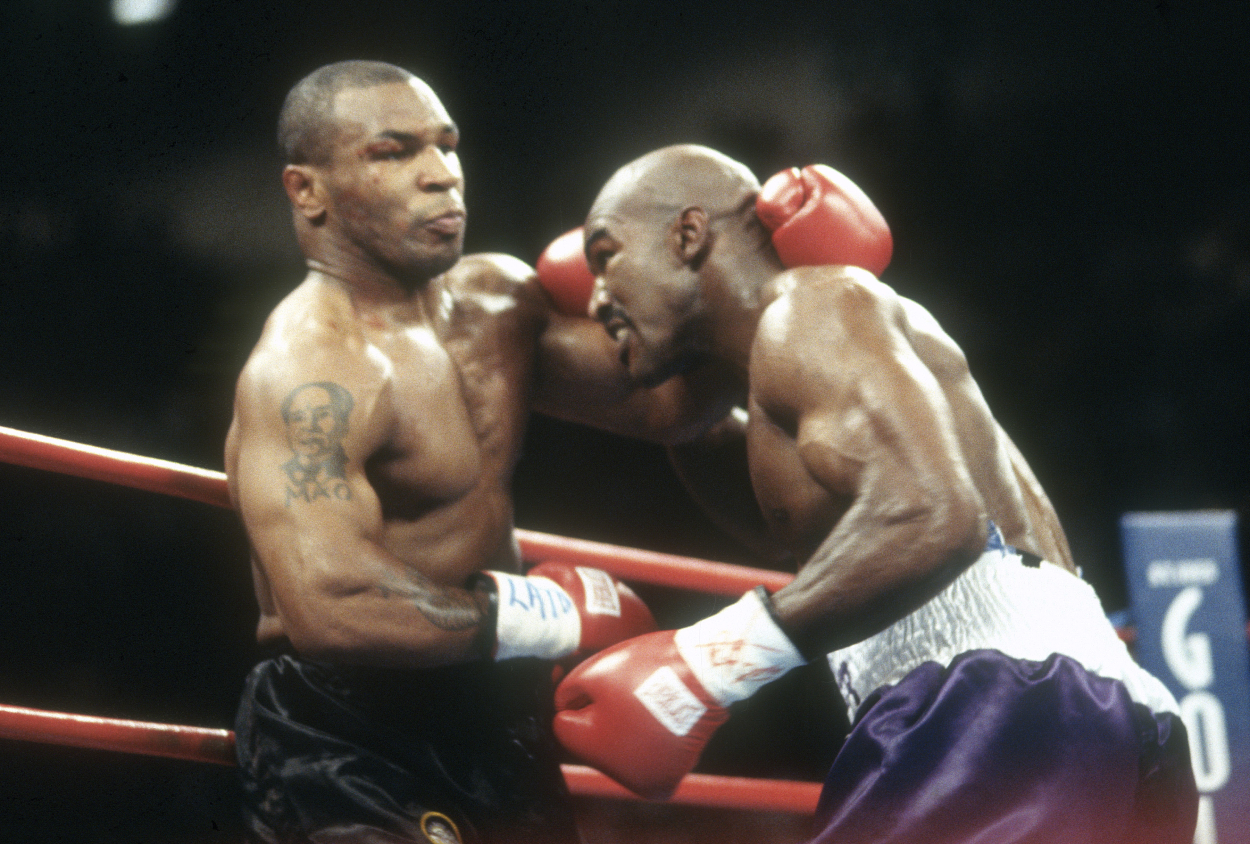 Growing up in the Brownsville section of Brooklyn, New York, Mike Tyson had it rough. He lived in an area with a high crime rate and he was a big reason for those soaring crime statistics. "I've been arrested 40 times before I was 12," Tyson said during a December appearance on the IMPAULSIVE podcast with Logan Paul. "My mother was so humble and proud and I was arrogant."
Tyson spent much of his early teen years at the Tryon School for Boys, a juvenile detention center. There, he met Bobby Stewart, a counselor and a former boxer. Stewart taught Tyson how to box and then eventually introduced him to legendary trainer Cus D'Amato.
Tyson's mother died when he was 16 years old. D'Amato took Tyson under his wing and guided him to a professional boxing career. His career, however, was interrupted by a three-year prison sentence after he was convicted of rape. When he returned to the ring, he was never the same.
Tyson defied all odds and became the youngest heavyweight champ
Things didn't look good for Mike Tyson in his early days. It was when he met Cus D'Amato that things turned around. Tyson had no father figure in his life, and D'Amato became his legal guardian. He led him to a very successful boxing career, but he also instilled the discipline that allowed Tyson to get there.
Tyson was fierce inside the ring. He packed a powerful punch and became the most dominant fighter in his day. Tyson won the first 37 fights in his professional career. The first 19 of those fights were won by knockout, and 12 of those knockouts were in the first round.
Tyson was crowned the youngest heavyweight boxing champion of the world at age 20. He went on to have 56 professional boxing fights. He won 50 of them, 44 by knockout. Tyson is a member of the International Boxing Hall of Fame and the World Boxing Hall of Fame.
Tyson sums up his crazy life in a sentence
During the most recent episode of his podcast Hotboxin' With Mike Tyson, Tyson talked about his roller-coaster life with guest Terrell Owens and co-host Sebastian Joseph-Day. He mentioned his rough upbringing, along with his boxing success. Tyson believed it was that tough childhood that helped him reach the success he had.
"No one has ever been as low as me," Tyson said. Joseph-Day then chimed in saying, "No one's ever been as high as you either."
Tyson then summed up how he feels about his life in one sentence. In fact, he stressed his feelings by saying that same sentence twice. "The fall is worth the climb," Tyson said. "The fall is worth the f*cking climb."