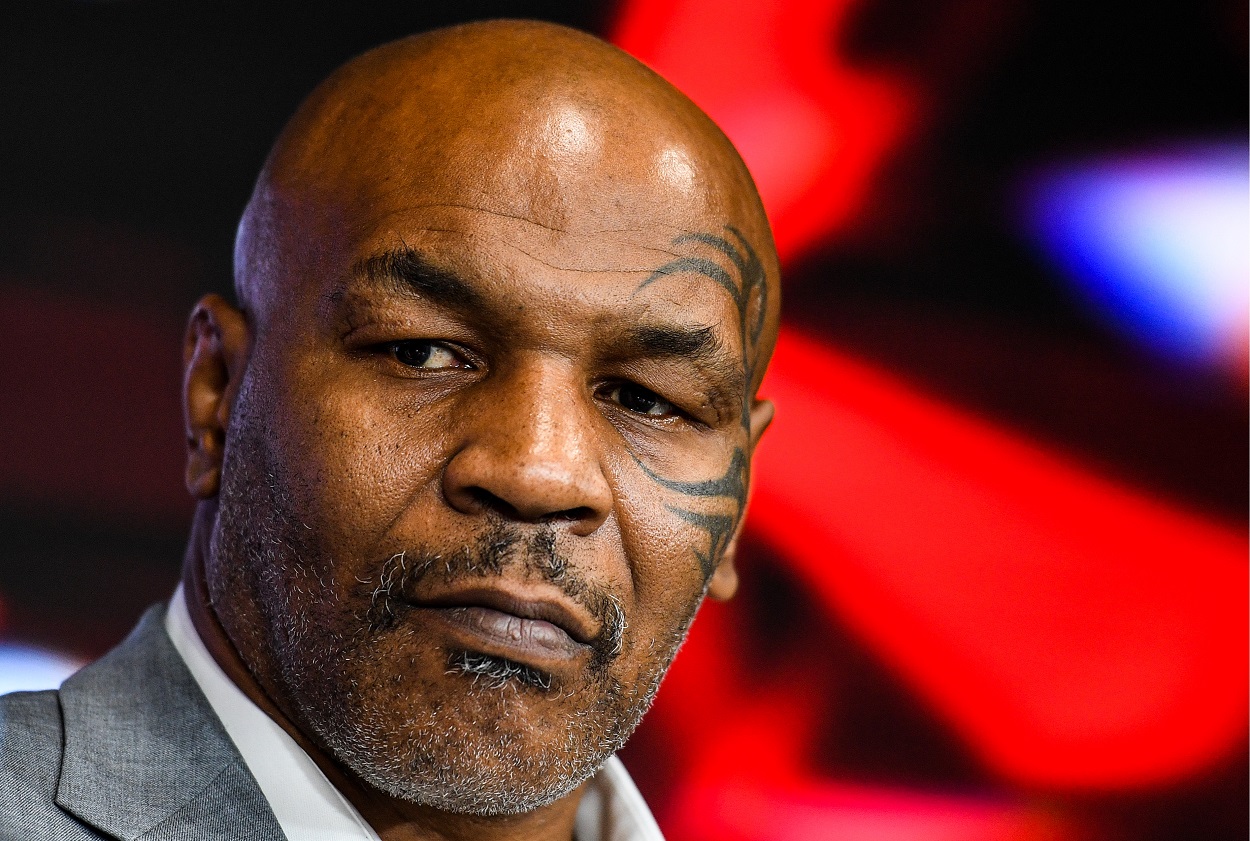 Mike Tyson Had 44 KOs During His Boxing Career and 'Iron Mike' Now Wants to Knock Out Hulu
Mike Tyson is calling for a boycott on Hulu after the streaming network ordered an unauthorized docuseries on his life titled 'Iron Mike.'
While obviously not always the case, it takes a lot to upset Mike Tyson these days. But streaming service Hulu has managed to piss off the former undisputed heavyweight champion of the world by ordering an eight-part docuseries on Tyson's life, titled Iron Mike, that he never signed off on.
Tyson, who recently returned to the ring after 14 years for an exhibition bout with Roy Jones Jr., is not involved with Iron Mike in any capacity and has called on his supporters to boycott Hulu as he says the Disney-backed platform's "corporate greed led to this tone-deaf cultural misappropriation of my life story."
Mike Tyson's boxing career
At just 20 years old, Mike Tyson became the youngest heavyweight champion in history by knocking out Trevor Berbick in 1986 to win the WBC crown and then added the WBA and IBF titles the following year, becoming the first man to hold all three. He then won The Ring heavyweight title and became the lineal champion in 1988 by knocking out previously unbeaten Michael Spinks in 91 seconds.
After winning the first 37 fights of his pro career, Tyson seemed unbeatable but that proved to be untrue when he was famously knocked out by Buster Douglas in 1990 in what is still considered by many to be the biggest upset in boxing history.
His boxing career was put on hold when he was convicted of rape in early 1992, for which he served three years in prison, but returned to the ring in 1995 and again won the heavyweight title the following year, which he promptly lost to Evander Holyfield in their first fight. And we all know what happened in that second fight as Tyson was disqualified and subsequently suspended from the sport by biting off a piece of Holyfield's ear.
Iron Mike received one final title shot in 2002 but was knocked out by Lennox Lewis in the eighth round. Tyson earned one more victory but lost his final two fights, finishing his official career with a record of 50-6 with 44 knockouts.
Hulu has ordered an eight-episode, unauthorized docuseries titled 'Iron Mike'
While highly successful for the most part inside the ring, Mike Tyson certainly had plenty of problems outside the ropes. Obviously including the rape conviction, he had several legal issues over the years, before, during, and after his career, many of which will reportedly be heavily featured in Hulu's new unauthorized, eight-part docuseries titled Iron Mike.
Hulu, who claims they informed Tyson and his team of the project months ago, officially announced the series this week, which was created by I, Tonya screenwriter Steven Rogers and will be directed by Craig Gillespie, who helmed the Tonya Harding project starring Margot Robbie, who will serve as an executive producer.
Mike Tyson is calling for a boycott of Hulu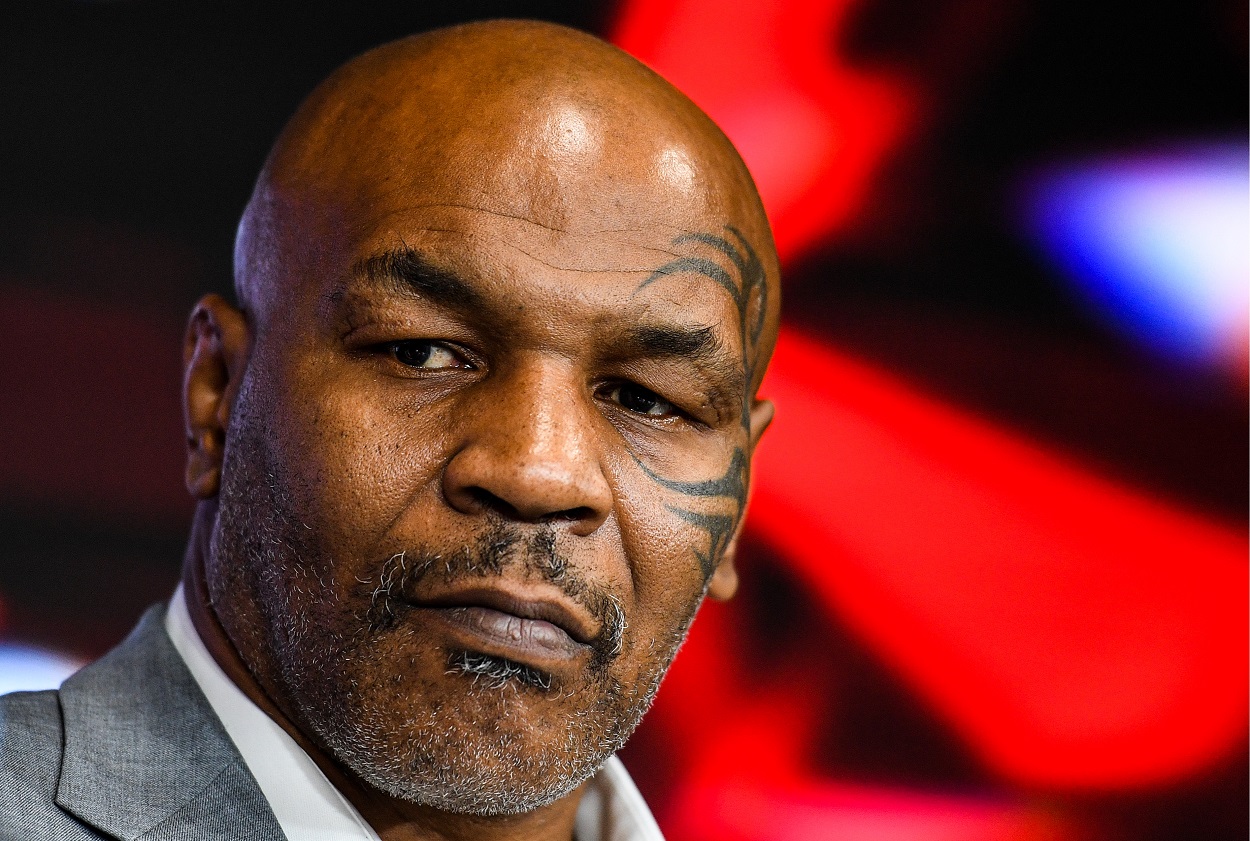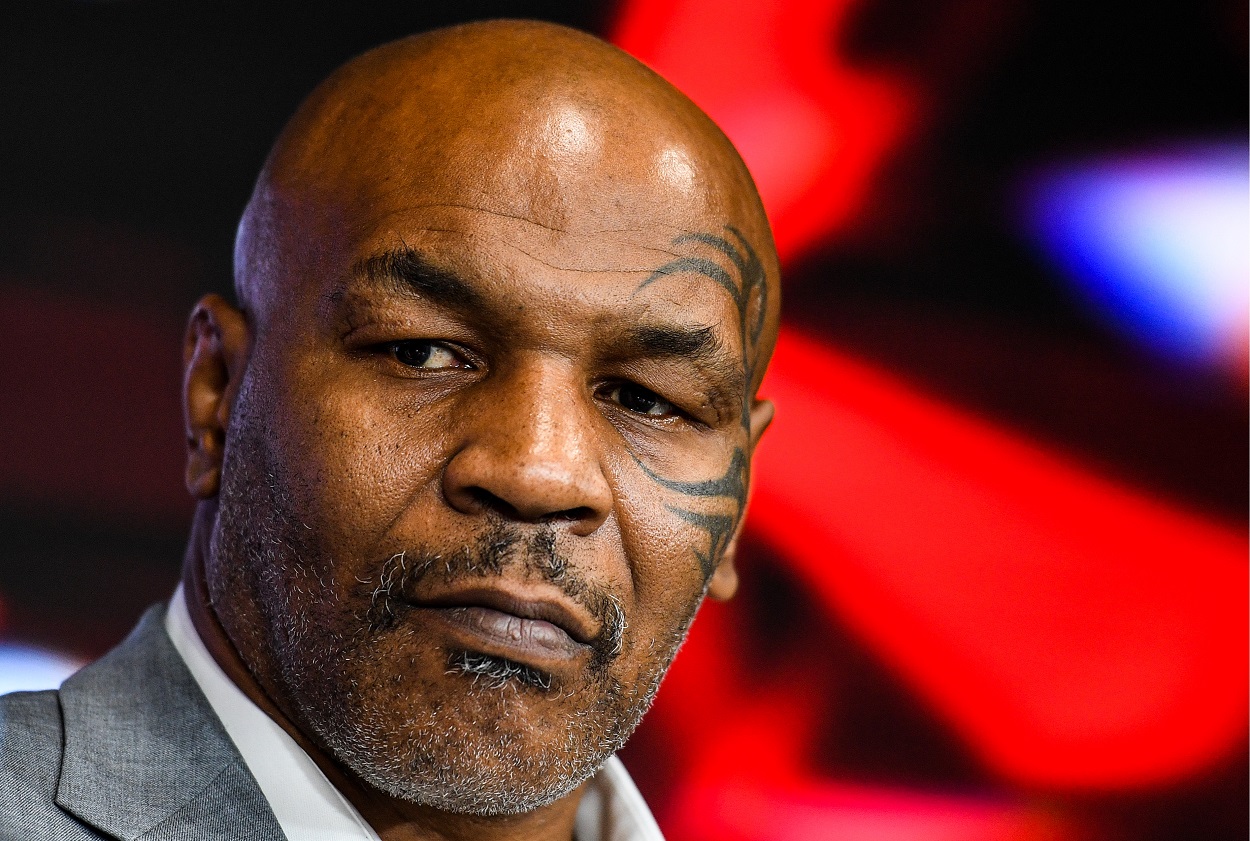 In a lengthy Instagram post on Thursday, Mike Tyson voiced his displeasure over the Iron Mike project and is calling on his fans to boycott Hulu over the matter. The former champ says he is receiving no compensation for the series and that there is an authorized version of his story coming soon, which we can only assume is the biopic starring Jamie Foxx, who confirmed the film was a go last summer.
Tyson certainly didn't hold back when discussing the Hulu series, calling the platform greedy and condemning them for stealing a Black athlete's story during Black History Month. Here's the full statement:
"Hulu's announcement to do an unauthorized mini-series of the Tyson story without compensation, although unfortunate, isn't surprising.  This announcement on the heels of social disparities in our country is a prime example of how Hulu's corporate greed led to this tone-deaf cultural misappropriation of the Tyson life story. 

"To make this announcement during Black History Month only confirms Hulu's concern for dollars over respect for black story rights. Hollywood needs to be more sensitive to black experiences especially after all that has transpired in 2020.  The real Mike Tyson authorized story is in development and will be announced in coming days. Hulu to announce stealing a black athlete's story during Black History month couldn't be more inappropriate or tone-deaf. #boycotthulu #corporategreed"

Mike Tyson
No release date has yet been set for Iron Mike but we do now that whenever Hulu does release the project that Mike Tyson won't be watching.