Mike Tyson Passing Cus D'Amato's Intense Advice to His Daughter
Former heavyweight boxing champ Mike Tyson wouldn't have gotten far in his boxing career — or in life — if not for legendary trainer Cus D'Amato. The late D'Amato took the young boxer under his wing after Tyson's mother died when he was 16. He offered Tyson rounds of advice and words of wisdom that Iron Mike still uses today. In fact, Tyson isn't shy about passing on some of that direction to his young daughter, who's trying to make it in the world of tennis.
Mike Tyson and Cus D'Amato formed an inseperable bond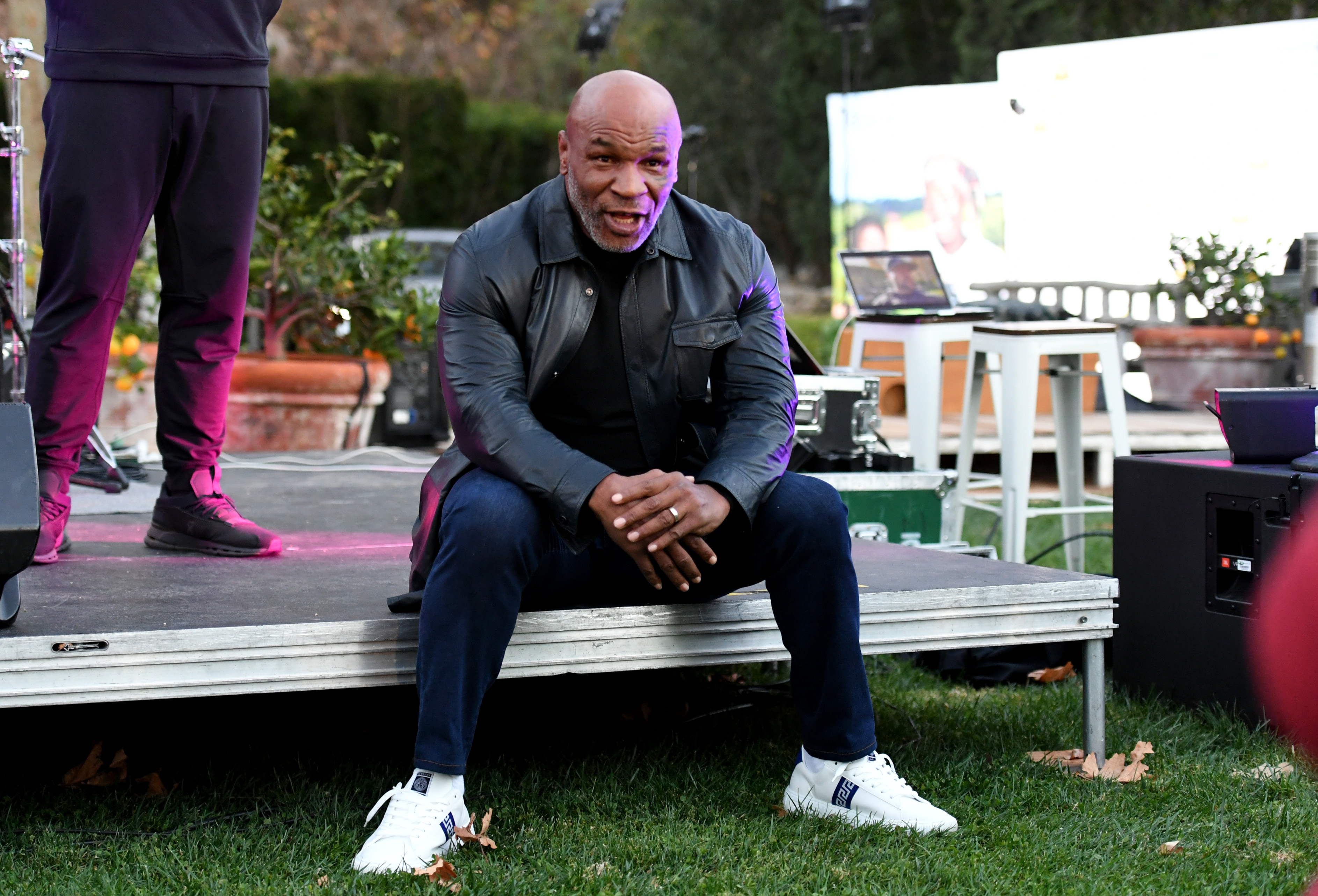 Even before he hit his teenage years, Tyson lived a life of crime. During an appearance last year on Logan Paul's IMPAULSIVE podcast, he said he had been arrested 40 times before he was a teenager.
"I didn't want to let my mother down," he said. "My mother really did a lot. Always going to police stations to get my ass out. She would beat my ass so bad, in front of the police. I've been arrested 40 times before I was 12. My mother was so humble and proud, and I was arrogant."
If not for spending time in a juvenile detention center, Tyson would not have met D'Amato. D'Amato and Tyson met through Bobby Stewart, a counselor at the Tryon School for Boys. Stewart, a former boxer, helped some of the boys with their boxing skills and noticed the raw talent in Tyson.
D'Amato worked with Tyson and developed a strong bond with the teenager. Tyson moved in with D'Amato, who became his legal guardian after the death of Tyson's mother.
D'Amato died when Tyson was 11-0 in his professional boxing career. His death shook up the boxer, who called D'Amato his "backbone" in a 1986 Sports Illustrated interview.
"I miss him terribly," Tyson said. "The many years we worked over things and worked over things. He was my backbone. All the things we worked on, they're starting to come out so well. If he was just here to see them, he'd be so happy."
Mike Tyson passing down Cus D'Amato's advice to his daughter
Thanks to his daughter Milan, Tyson has come to develop love for another sport. Milan, 13, is an aspiring tennis player with visions of a pro career, and Tyson is ecstatic about being a tennis dad. During an interview with Serena Williams tennis coach Patrick Mouratoglou shared by Deep MMA & Boxing, Tyson said his life has changed because of tennis.
"Listen, it broadened my horizons and I'm just so grateful to be involved with guys like you and meeting everybody," Tyson said. "It changed our life. Our whole life has changed over tennis and that's just hard to believe.
"I thought we were doing well and everything and everything we were doing was making money, but that's not bigger than my daughter playing tennis. She's bigger than everything in our life now."
Although boxing and tennis are completely different, Tyson explained to Mouratoglou that Milan can still have the same mentality he had in the boxing ring while she's on the court. He passed on some advice he had gotten from D'Amato.
"You know what I learned from my mentor Cus D'Amato?" Tyson asked Mouratoglou. "You have to be totally objective of your feelings once you are in the ring. If that's your mother, your sister, your brother, your son, knock 'em out. Total control of your emotions. That was his thing, no feelings involved. No feelings involved, just passion."
Tyson is proud of his daughter's discipline and maturity
Tyson's become a big fan of tennis because he sees how it's helped develop his daughter.
"I see her transcending into something that she wouldn't have before she got involved with tennis," he said. "She has confidence at 11, 12 years old. She has a great deal of confidence in herself."
Tyson also is impressed with Milan's outlook on life at such a young age.
"I'm very proud to have someone in my family who understands that part of life that sometimes things don't go your way. That's what life is about, sometimes things don't go your way, but you have to handle your situations and your misfortunes.
That's what discipline does. You don't win every match, but you can learn and you can handle defeat."
It's a familiar story that Tyson learned from D'Amato, and he's now watching it play out on the tennis court.