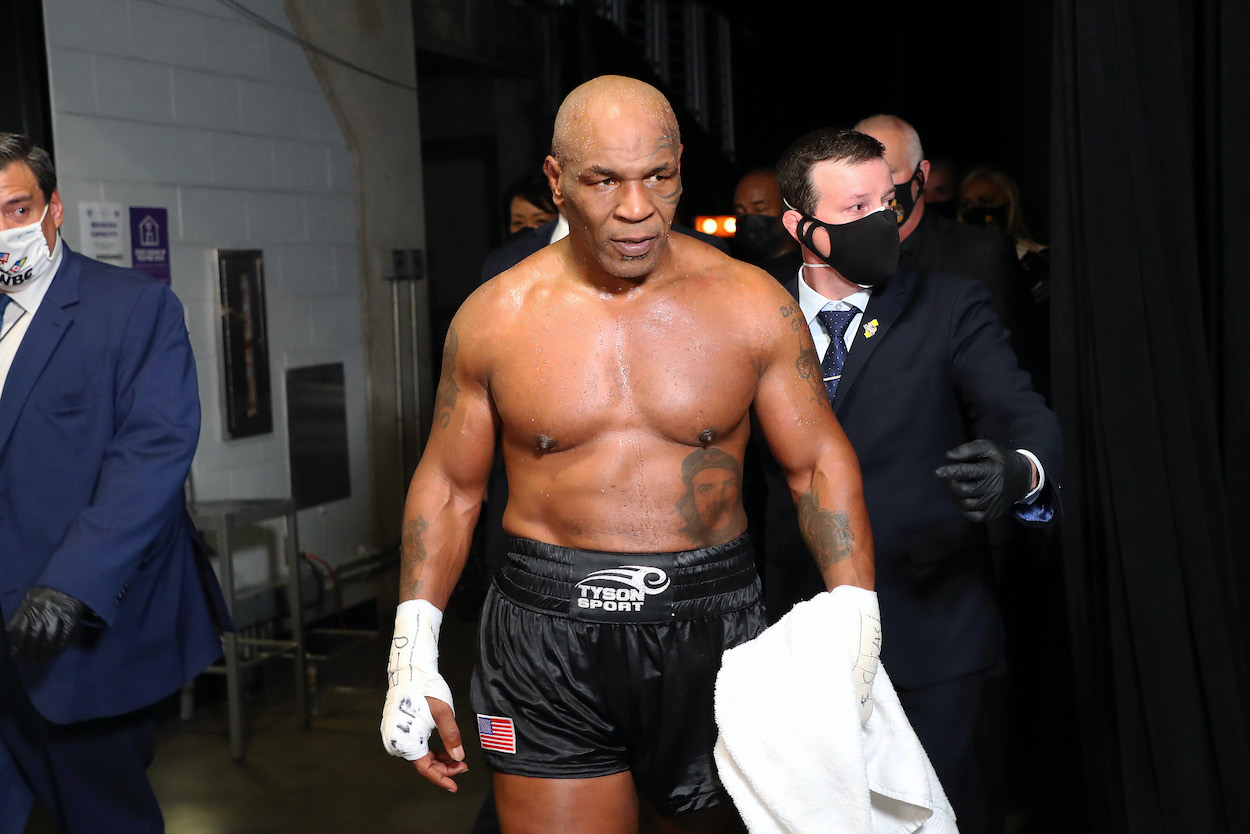 Mike Tyson Shockingly Admits He Was 'Almost Suicidal' Until Psychedelic Mushrooms Saved His Life
Boxing legend Mike Tyson says psychedelic mushrooms saved his life, and he believes they can change the world for the better.
Mike Tyson is no stranger to experimenting with drugs. Along with being a passionate cannabis smoker and supporter, Tyson has tested out every hallucinogenic drug under the sun. But it's not just a recreational activity for the former boxing world champion. Tyson recently admitted in an interview that psychedelic mushrooms (magic mushrooms) "saved his life" when he was going through a dark period.
Now, Tyson is strongly advocating for the legalization of psychedelics, claiming they can change the world for the better.
Mike Tyson is an avid psychedelic drug user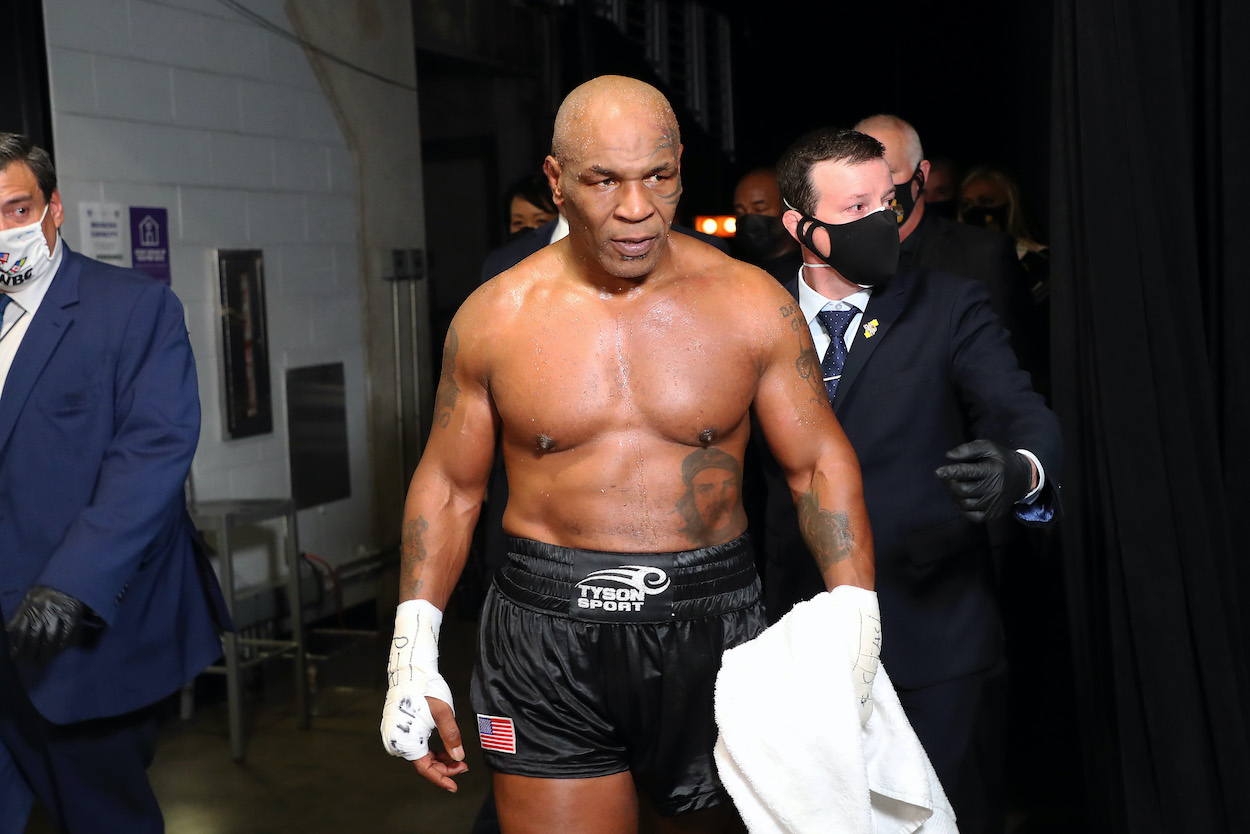 Tyson is well known for being an everyday marijuana smoker, and he's even branched out to create his own cannabis empire with Tyson Ranch. But his passion for getting high goes far beyond just smoking weed.
The boxing Hall of Famer has long been a user of psilocybin mushrooms, among various other hallucinogenic drugs. Magic mushrooms, as they're more commonly called, can cause hallucinations and even an altered perception of time and space. In the medical world, psilocybin mushrooms are used to treat depression and anxiety and manage addiction.
Tyson admitted last year during an appearance on Logan Paul's podcast, Impaulsive, that he would eat an ounce of magic mushrooms and go to the gym to train. He even ingested four grams of the stuff live during the interview.
"It helps me be a better me," he said.
When asked what the legalization of psychedelic drugs would do to the world, Tyson didn't mince words with his response.
"I think this would be the best thing since the 21st century," he said.
Tyson admits psychedelic mushrooms saved his life
Many only see psychedelic drugs as dangerous hallucinogens that can infect one's brain, but they might not know of the many medical uses associated with them. Tyson knows firsthand how much psilocybin mushrooms specifically can help with depression. He even admitted in a recent interview with Reuters that magic mushrooms "saved his life."
"To think where I was — almost suicidal — to this now. Isn't life a trip, man?" Tyson said. "It's amazing medicine, and people don't look at it from that perspective."
Tyson experienced depression during his prime boxing years and even after he stepped away from the ring, and he claims psilocybin mushrooms are the reason he's alive today.
Tyson advocates for the legalization of psychedelics: "I believe it's good for the world"
Tyson didn't just detail how magic mushrooms saved his life during his recent interview. He also went on to advocate for the legalization of psilocybin and other psychedelic drugs for medical purposes.
"I believe this is good for the world," he told Reuters. "If you put 10 people in a room that don't like each other and give them some psychedelics, they'll be taking pictures with each other. Put 10 people in a room who don't like each other and give them some liquor, and they'll be shooting everybody. That's real talk."
Tyson has teamed up with Wesana, a popular life science company, to raise awareness about the benefits of psilocybin and work toward legalizing psychedelics nationwide.