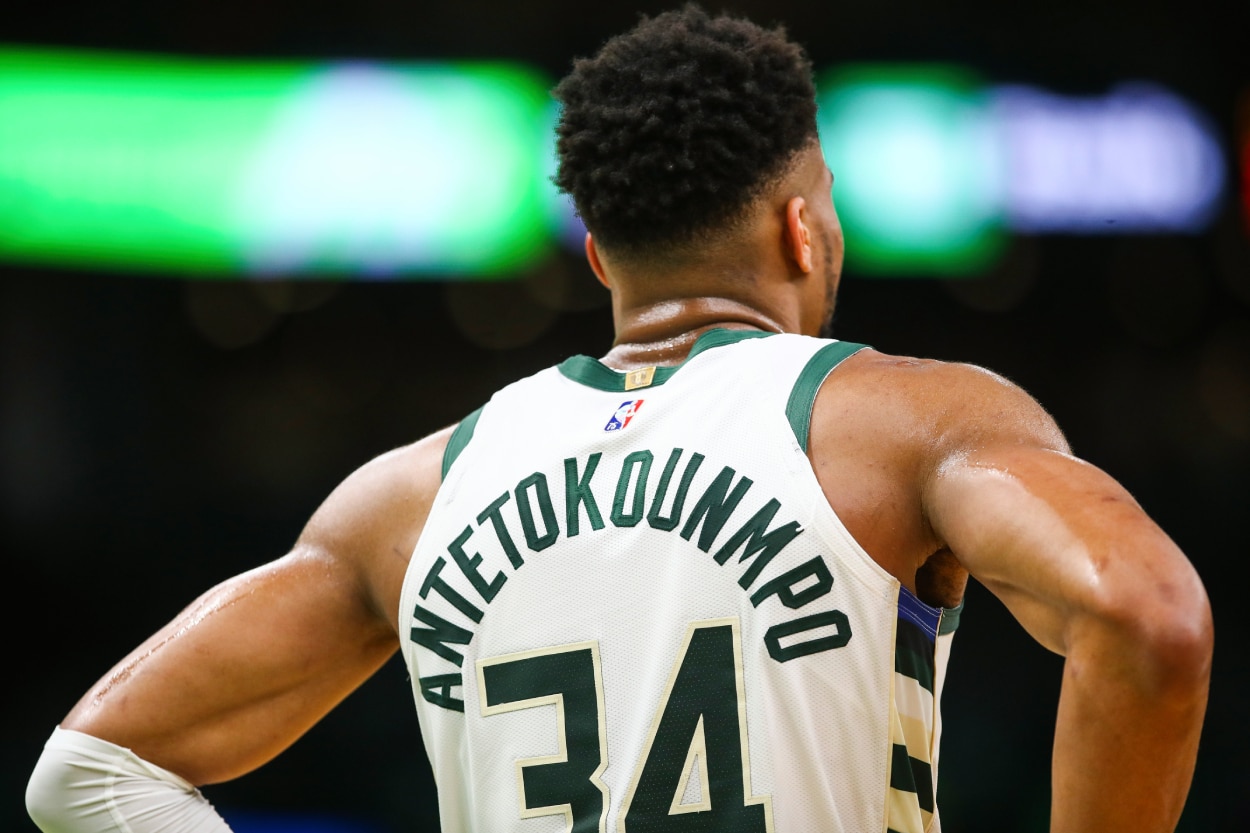 Milwaukee Bucks: How Tall Is Giannis Antetokounmpo?
Giannis Antetokounmpo has become one of the NBA's most dominant players on the Milwaukee Bucks. So, how tall is Antetokounmpo? Here's a look at his height.
Giannis Antetokounmpo is called the Greek Freak for a reason. He's athletically gifted and has unreal skills for someone his size. He has also used his explosiveness and large frame to dominate defenders throughout his career, leading to his two NBA MVPs and one championship with the Milwaukee Bucks.
So, since Antetokoumpo's height is a major reason why he has become one of the league's best players, how tall is he? Here's your answer.
How tall is Giannis Antetokounmpo?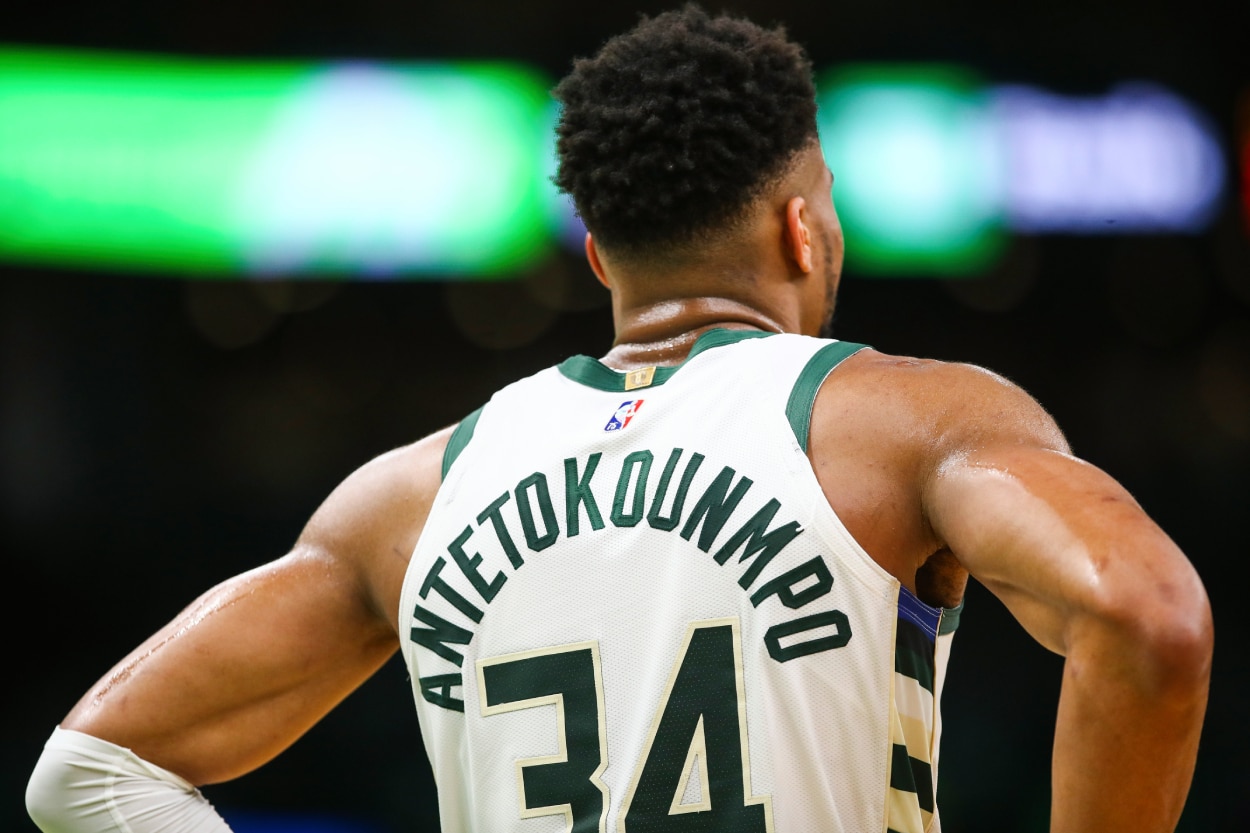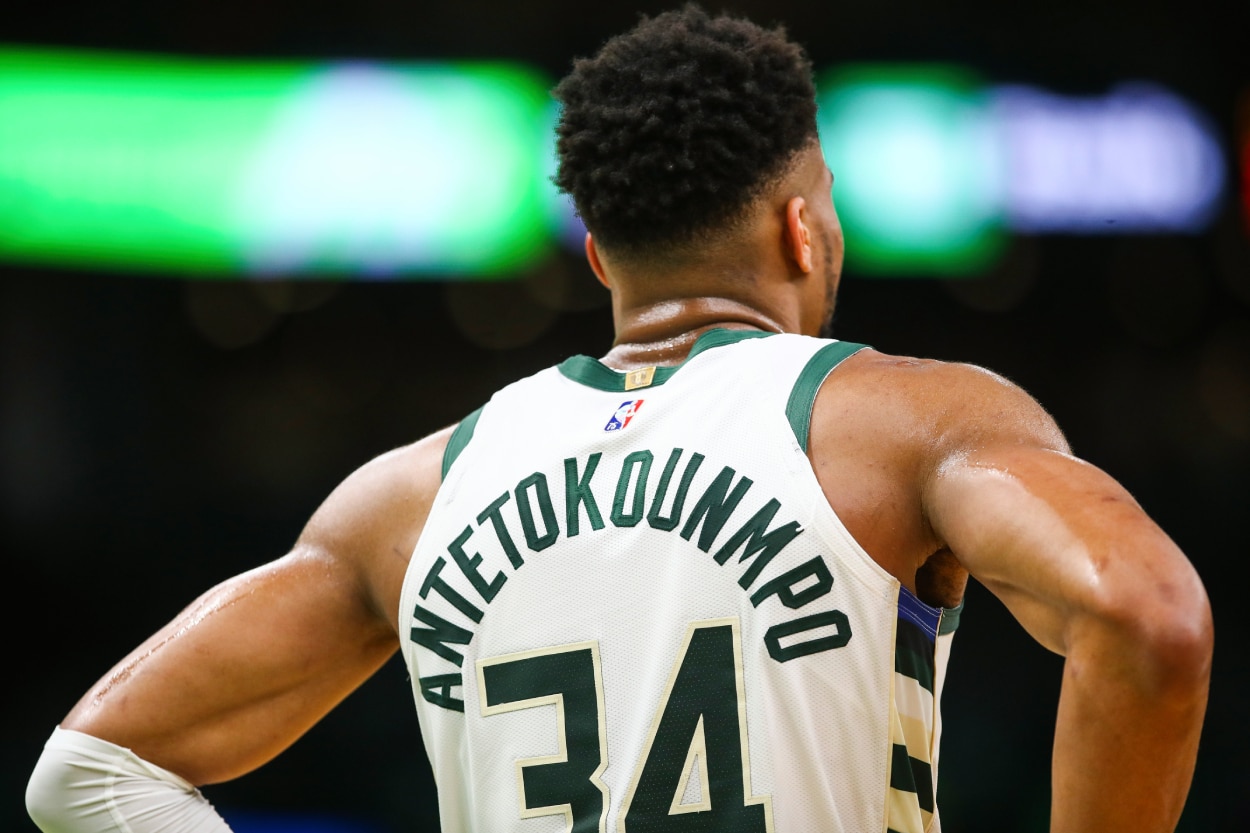 The Milwaukee Bucks' roster has Giannis Antetokounmpo listed at 6 feet, 11 inches. He's the second-tallest player on the Bucks, only shorter than center Brook Lopez, who stands at 7 feet.
However, the phenom from Greece didn't enter the NBA at his current height.
According to ESPN, former Bucks general manager John Hammond said the team measured him at 6 feet, 8.5 inches when it drafted the future All-Star with the No. 15 overall pick in 2013. Milwaukee's strength and conditioning coach then told Hammond toward the middle of Antetokounmpo's rookie season that Giannis was "still growing." By the end of the year, he shot up to 6-11.
That height combined with his 7-foot-3-inch wingspan, 242-pound frame, and unprecedented athleticism has made him the dominant star he is today.
How his height compares to other NBA MVPs
So, since Antetokounmpo has become such a dominant force, how does his size compare to other NBA stars?
Take a look at all of the league MVPs since 2010.
| | | | |
| --- | --- | --- | --- |
| Player | Year | Height | Weight |
| LeBron James* | 2010, 2012, 2013 | 6-9 | 250 |
| Derrick Rose | 2011 | 6-2 | 200 |
| Kevin Durant | 2014 | 6-10 | 240 |
| Stephen Curry | 2015, 2016 | 6-2 | 185 |
| Russell Westbrook | 2017 | 6-3 | 200 |
| James Harden | 2018 | 6-5 | 220 |
| Giannis Antetokounmpo | 2019, 2020 | 6-11 | 242 |
| Nikola Jokic | 2021 | 6-11 | 284 |
*Also won it in 2009
LeBron James, Kevin Durant, and Nikola Jokic are closest to Antetokounmpo's size, but they are all much different players.
While they are stronger along the perimeter, neither James nor Durant is as dominant in the paint, and they don't rebound as effectively. Jokic, on the other hand, doesn't have Antetokounmpo's quickness and agility, and he doesn't handle the ball as well.
That being said, the Greek Freak is a one-of-a-kind player. No one his size has been as fast and explosive, and while he hasn't been the greatest of shooters throughout his career, his dedication to being the best has allowed him to improve his shot in recent seasons.
Giannis is as unique as they come, and his rare physical tools have made him one of the most dominant forces the NBA has ever seen.