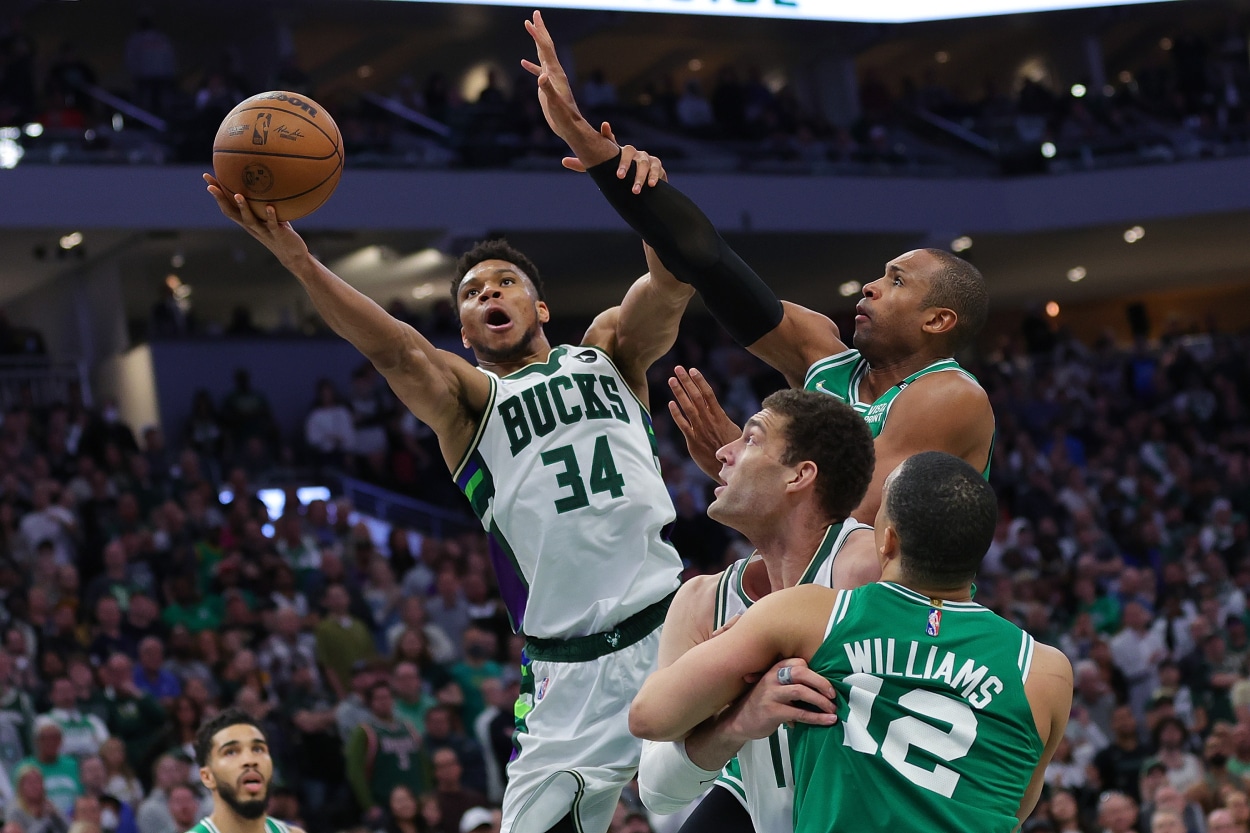 Milwaukee Bucks: Stephen A. Smith Foolishly Shows No Faith in Defending Champs
The Milwaukee Bucks are the defending champs and lead the Boston Celtics 2-1 in the conference semifinals, but ESPN commentator Stephen A. Smith is foolishly counting them out.
The Milwaukee Bucks are the defending champs for a reason. Sure, they could have lost Game 3 of the Eastern Conference semifinals against the Boston Celtics had a couple of calls gone differently, but that wasn't what happened. The Bucks won and are now just two wins away from the conference finals.
However, despite their championship pedigree, ESPN's Stephen A. Smith is showing no faith in them. He thinks that although the Celtics trail 2-1, they will come back and win this series.
Stephen A. Smith showed no faith in the Bucks
Game 3 between the Bucks and Celtics was an instant classic. It went down to the final seconds (literally), and Milwaukee ended up winning 103-101 behind 42 points, 12 rebounds, and eight assists from two-time NBA MVP Giannis Antetokounmpo.
However, considering Jayson Tatum only went 4-of-19 from the field and scored just 10 points, Stephen A. Smith believes the Celtics will rally from their 2-1 series deficit and win.
"The Boston Celtics should win this series," Smith said on the May 7 episode of NBA Countdown. "Giannis drops 42. Jrue Holiday drops 25. There is no Khris Middleton, and still, Boston almost won this game. And they should have won this game. It's going to tell me a lot as we continue to watch this series unwind whether or not Jaylen Brown and Jayson Tatum are those dudes that we believe they are. … If you're gonna get this kind of performance – 22 points, 16 rebounds – from Al Horford; if Jayson Tatum and Jaylen Brown simply do their job, and Marcus Smart is in that mix, Boston wins this series. It's that simple."
While you may disagree with the notion that the Celtics will win, Smith made solid points. But he hurt his argument in his next statement.
"It comes down to brothers grabbing their lunch pale and saying, 'This is who I am, and this is who I'm gonna be.' You know why? Because that's exactly what Giannis does," he added. "It's not about his great numbers. It's the fact that most nights, he is exactly what you expect him to be."
The defending champion Bucks deserve more credit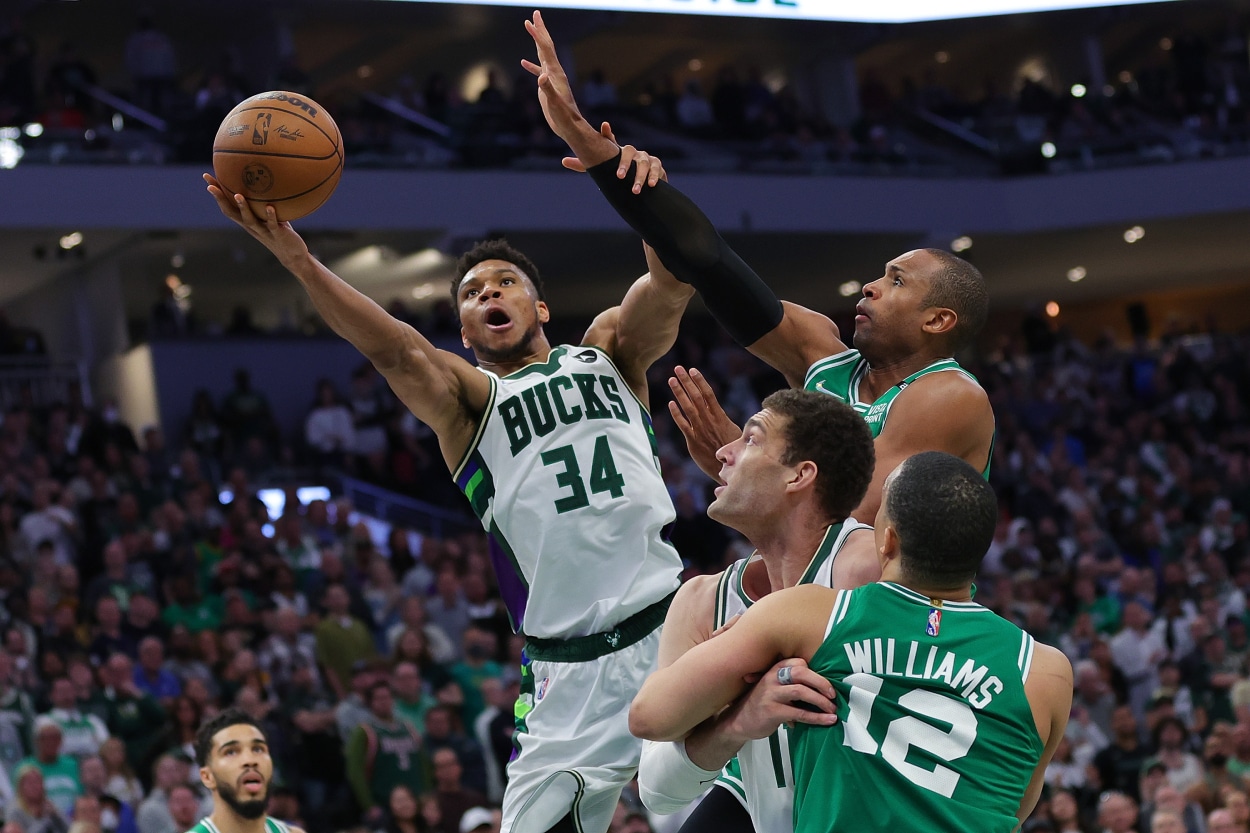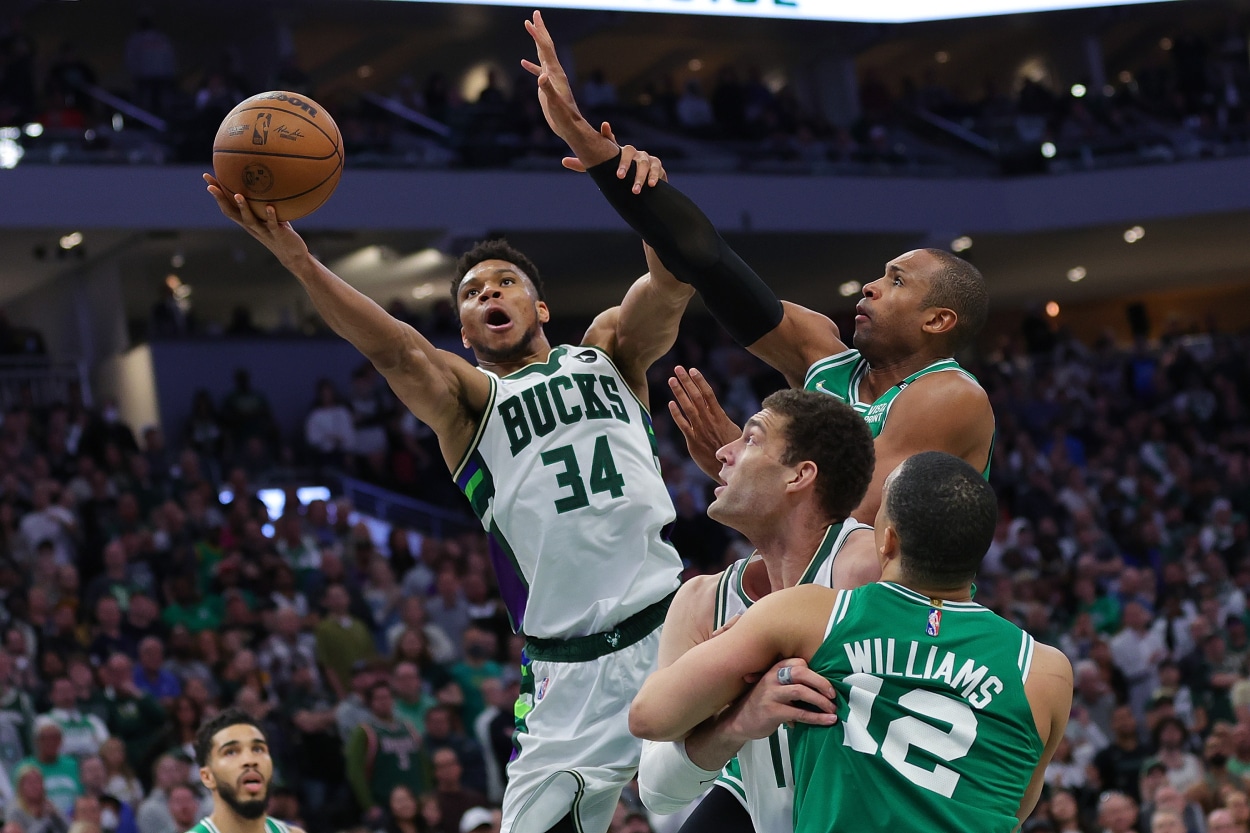 If Stephen A. Smith knows Giannis Antetokounmpo is almost always "exactly what you expect him to be," why is he counting the Bucks out?
Jayson Tatum and Jaylen Brown have both had tremendous playoff performances. But Antetokounmpo has been on another level throughout the last two years and is coming off one of the greatest postseason runs in NBA history. In the last two playoffs combined, the Greek Freak is averaging 30.0 points, 12.8 rebounds, and 5.7 assists. He's also making 55.2% of his shots.
Why are you writing off a team with someone like that on it (especially when it leads 2-1)?
And while Smith brought up how 35-year-old Al Horford played great in the loss, the Florida product had just 12 points in Game 1 and 11 in Game 2. We likely won't see 22 and 16 from him again.
The Bucks are missing their second-leading scoring Khris Middleton. He averaged 23.6 points during last year's championship run and is a huge part of everything they do. But there's still a chance he could return in this series. If that happens, the Bucks should 100% be the favorites to win.
Stephen A. Smith's reasoning is strong, but he also knows Giannis is that dude, and the Bucks are the defending champs. It would be foolish for anyone to count them out.
Stats courtesy of Basketball Reference