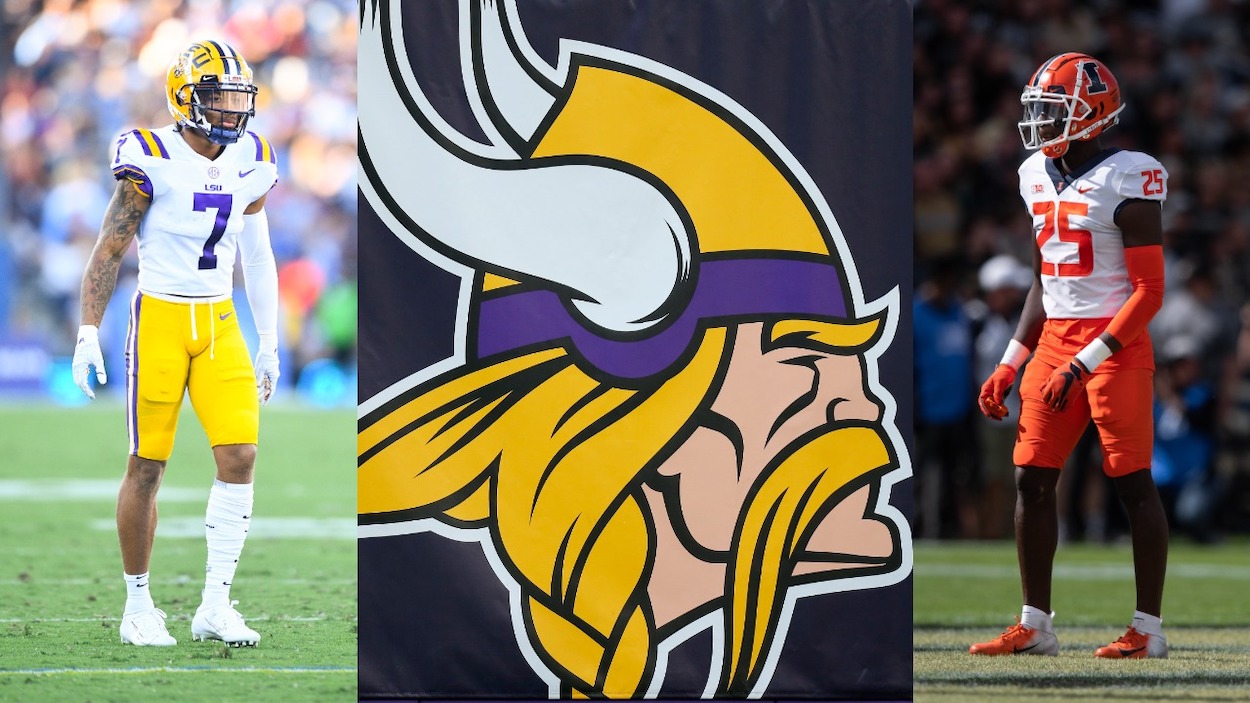 Minnesota Vikings 3-Round Mock Draft 2.0
In this Minnesota Vikings mock draft 2.0, the franchise focuses on defense and addresses major areas of need with high-ceiling prospects.
The 2022 NFL Draft is now less than two weeks away, and draft boards around the league are starting to solidify. Almost all of the major free agent and trade dominoes have fallen, and teams' needs are relatively clear. That means it's time for the three-round Minnesota Vikings mock draft 2.0. 
Minnesota Vikings Mock Draft 1.0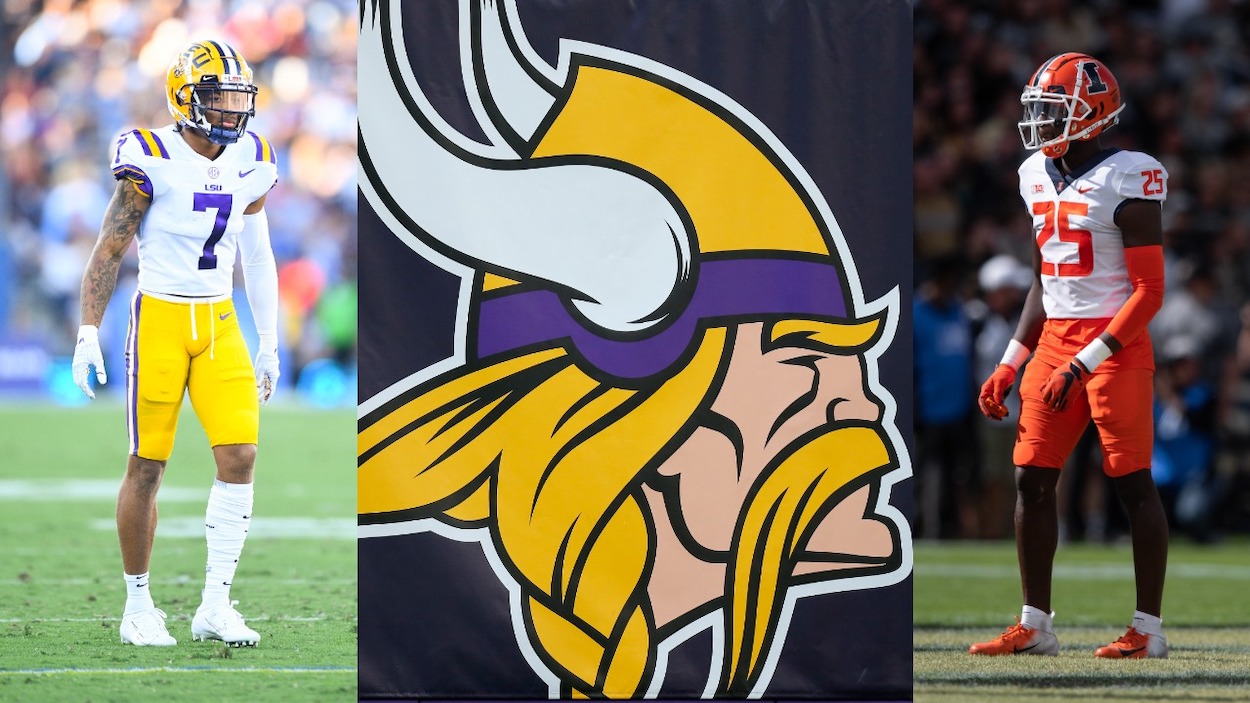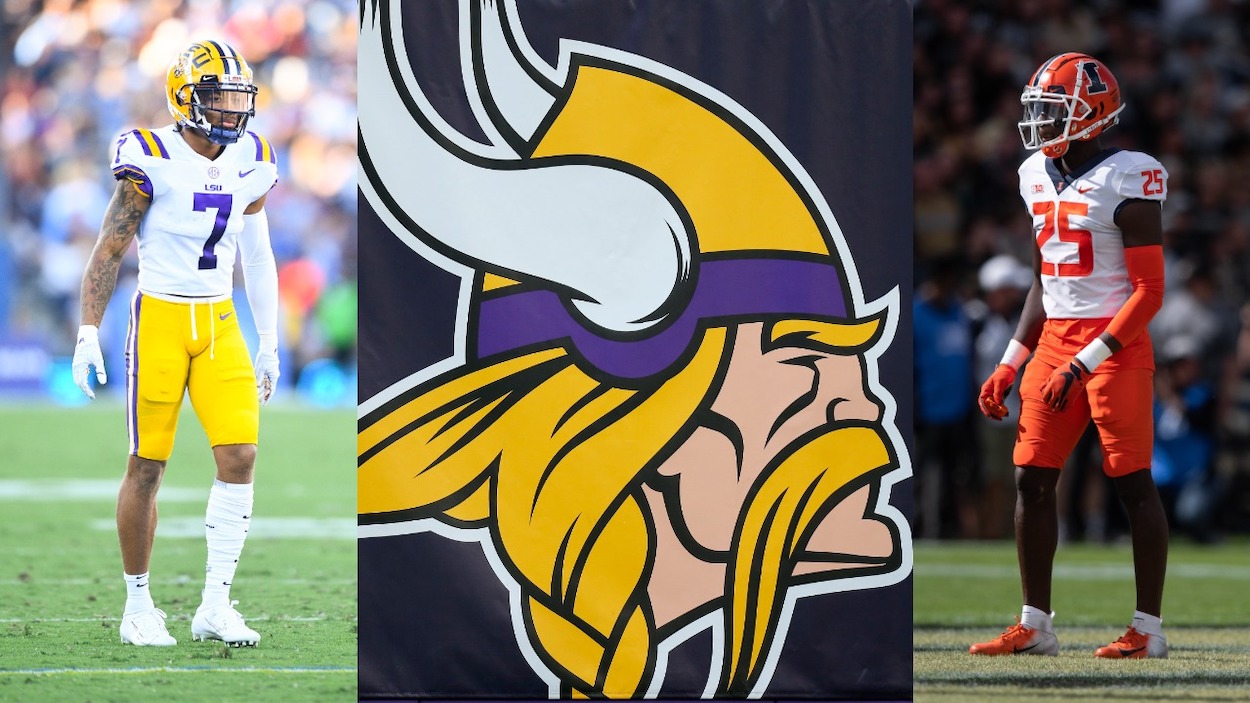 In the last Sportscasting.com three-round Minnesota Vikings mock draft, the franchise addressed cornerback, defensive line, and offensive line in the first three picks. The picks looked like this: 
Round 1, No. 12 overall: Trent McDuffie, CB, Washington
Round 2, No. 46 overall: Logan Hall, EDGE, Houston
Round 3, No. 77 overall: Dylan Parham, C/G, Memphis
Draft boards have shifted in the past few weeks, as have the Vikings' needs after free agency. Plus, which players will be available at which pick has become clearer. This means that the Vikings mock draft 2.0 will include a corner in the first round again, but the picks in Rounds 2 and 3 will change a bit. 
Round 1, No. 12 overall: Derek Stingley Jr., CB, LSU
This Minnesota Vikings mock draft, like most Minnesota Vikings mock drafts, has a cornerback as the team's first pick. It was the position with the biggest need coming into the 2022 offseason, and with the draft around the corner, it's still the biggest need.
If freshman could enter the NFL draft, LSU's Derek Stingley Jr. would have come out and been a top-three pick in the 2020 draft. In his first season in Baton Rouge, he started 15 games, made six interceptions, and was named first-team All-America while helping the Tigers win a national championship.
However, freshman can't come out, and Stingley only played 10 more games for the Bayou Bengals and never intercepted another pass.
Stingley is a major gamble, but that LSU freshman who shut down Ja'Marr Chase in practice is still in there somewhere. At No. 12, the risk/reward curves swap spots, and it becomes worth it to take a chance on a talent like Stingley. That will be difficult for Viking fans who still remember the short-lived Jeff Gladney Era, but it's a risk worth taking.
Round 2, No. 46 overall: Chad Muma, LB, Wyoming
The Vikings lost two of their three linebackers in tackles this offseason. Nick Vigil went to the Arizona Cardinals, and Anthony Barr is a free agent. The inside linebackers left, Eric Kendricks and Jordan Hicks, are 30 and 31, respectively.
Chad Muma is the small-school star rising up draft boards. He is 6-foot-3, 242-pounds, and averaged double-digit tackles per game in his last two seasons at Wyoming. He has a nose for the football, too, recovering two fumbles and picking off three passes last season.
New defensive coordinator Ed Donatell wants to use 4-3 and 3-4 fronts, and a versatile, sideline-to-sideline LB like Muma could help him do that, which is why he makes so much sense in Round 2 of this Minnesota Vikings mock draft.
Round 3, No. 77 overall: Kerby Joseph, S, Illinois
The theme of this Minnesota Vikings mock draft is defense, defense, defense. New head coach Kevin O'Connell has plenty to work with in 2022 on his side of the ball, so he should dedicate the draft to the D. 
After the Vikes address CB and LB, safety is next up on the docket. Xavier Woods is now a Carolina Panther, and outside of Harrison Smith, Camryn Bynum and John Metellus are the only two other safeties on the roster. The pair has three years and three starts worth of experience between them. 
Smith has enough experience for everyone, but at 33, with an out in his $64 million contract after the 2022 season, it's time to start thinking about the future. 
Kerby Joseph from Illinois is possibly the best ball-hawking safety in the draft. He's 6-foot-1, 200-pounds, and has a 6-foot-8 wingspan like an NBA small forward. That body, combined with his instincts, helped him pick off five balls for the Illini last season. 
All stats courtesy of Sports Reference