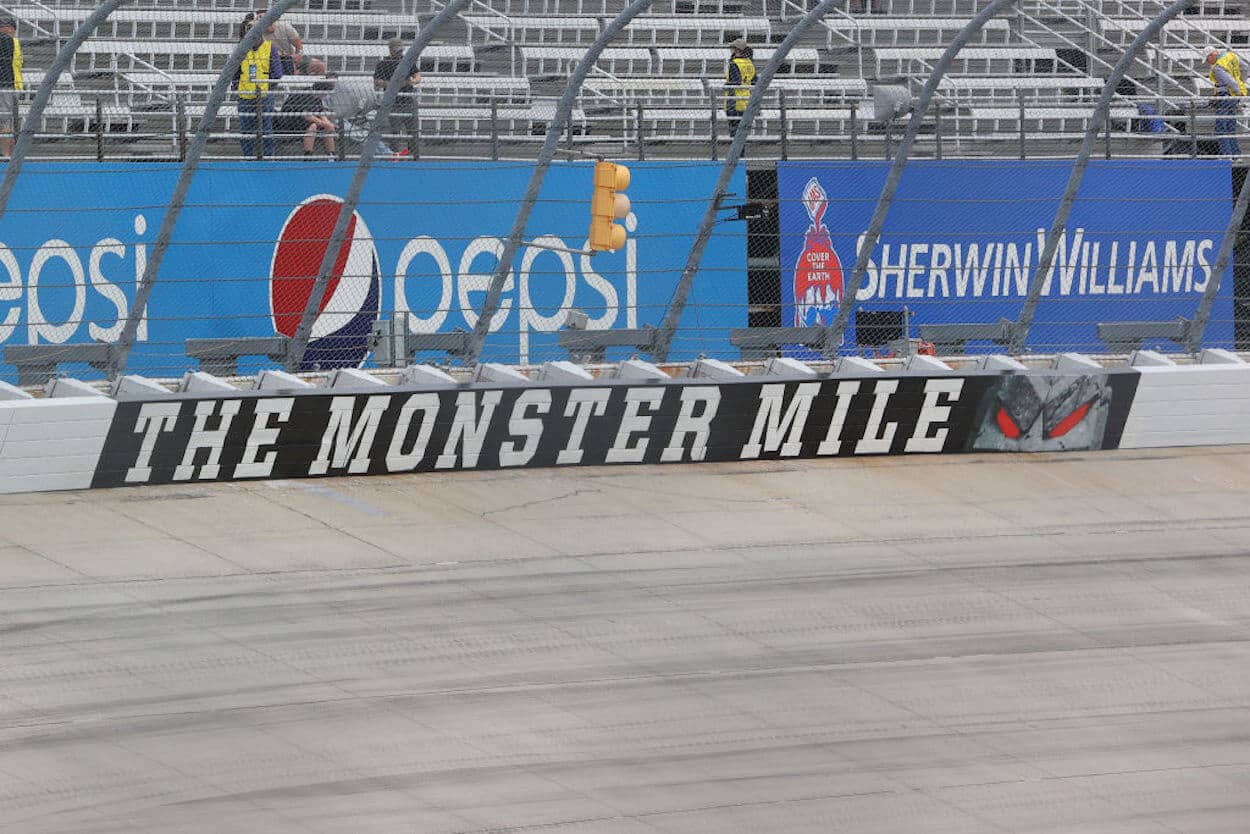 'Monster' Masters: Ranking the 8 All-Time Greatest NASCAR Drivers at Dover
Who's the true master of Dover Motor Speedway's Monster Mile? We ranked eight of the leading candidates.
While things can change rather quickly in professional sports, Dover Motor Speedway has remained a constant on the NASCAR scene. The track has been a fixture since 1969, hosting at least one — if not two — races per Cup Series campaign.
With that lengthy history in mind, let's briefly go back in time and take a quick look at the drivers who've enjoyed the most success at the 1-mile Delaware track known as the "Monster Mile."
Next up are eight "Monster Masters" — starting in reverse order of their greatness — who stand out above all the rest based on their number of wins, consistency, and overall mastery of the fast, high-banked oval.
8. Martin Truex Jr.
The only full-time active NASCAR Cup Series driver on this list of Dover greats, Martin Truex Jr. made the cut above fellow three-time Dover winners Kyle Busch and Kevin Harvick because — unlike them — each of his victories at the "Monster Mile" has come with a different team. 
That's a pretty special accomplishment, especially when you consider that the first two teams Truex won with at Dover — Dale Earnhardt Inc. (2007) and Furniture Row Racing (2016) — are no longer in existence.
7. Bill Elliott
A four-time winner at the "Monster Mile," Bill Elliott ranks sixth in laps led here.
The 16-time NASCAR most popular driver, 1988 Cup Series champion, and father of current most popular driver and two-time Dover winner Chase Elliott, "Awesome Bill" — as he's affectionally known — spent a total of 2,050 laps out front over his 43 Dover starts at NASCAR's highest level of competition.
6. Jeff Gordon
Early in his career, Jeff Gordon was virtually unstoppable at Dover. The Hendrick Motorsports driver won three consecutive races at the "Monster Mile" from the fall of 1995 through the fall of 1996 after qualifying no worse than third for any Dover event during that stretch.
All of those wins came with legendary crew chief Ray Evernham calling the shots for his No. 24 team. After a lengthy dry spell at the track, Gordon returned to Victory Lane at Dover in his final championship season, 2001, with Robbie Loomis atop his pit box.
Gordon's final Dover triumph came in the fall of 2014 with crew chief Alan Gustafson in his ear.
5. Mark Martin
Of the former drivers on this list, Mark Martin — with three Dover victories — has the fewest wins at the "Monster Mile."
But Martin is superior to some other legends of Dover because he holds the all-time record for top-five and top-10 finishes here with 24 and 33, respectively. His eight runner-up outcomes at Dover likewise top the second-place finishes category.
Martin is also the most-aged pole winner at Dover, having qualified P1 on June 1, 2012. At the time, Martin was four months and 23 days past his 53rd birthday.
4. David Pearson
A three-time Cup Series champion whose 105 career wins in NASCAR's premier division trail only the 200-win mark set by Richard Petty, David Person enjoyed some of his greatest moments at Dover.
Pearson, nicknamed "The Silver Fox," rang up five victories at the "Monster Mile" — all falling between 1972 and 1978. Each of his wins came in a Mercury, with the first three in succession between the fall of 1972 and the fall of 1973.
Pearson's six Dover poles — which he posted between 1969 and 1981 — are a track record.
3. Richard Petty
There aren't many NASCAR lists that Richard Petty — one of only three drivers with a record seven NASCAR Cup Series championships — doesn't top.
One is this list of Dover dominators, but Petty made his mark on the "Monster Mile," nevertheless. "The King," as Petty has long been dubbed, tallied seven Dover triumphs — winning three of the first four races here, including the inaugural race in 1969.
Petty walked away with his final Dover trophy in 1984 in a race that would mark his penultimate win at NASCAR's highest level.
2. Bobby Allison
Almost unbeatable at Dover for large stretches of his Cup Series career, Bobby Allison became the first seven-time Dover winner when he went to Victory Lane in the fall of 1983.
Allison, who later claimed the 1983 Cup championship and finished his career with 84 victories, ranks second all-time in laps led at Dover with a whopping 2,802 laps spent atop the leaderboard.
1. Jimmie Johnson
The unequivocal, in-a-league-all-by-himself kingpin of Dover is Jimmie Johnson, who, in 2016, joined Richard Petty and the late Dale Earnhardt as the Cup Series' only seven-time champions.
Not only does Johnson own a record 11 wins at Dover, but he's paced the field at the "Monster Mile" for a record 3,113 laps — more than 21 percent of the laps he's completed at Dover over 38 starts. 
The only drivers with a higher percentage of laps led at Dover are David Pearson (32.2%) and Cale Yarborough (24.1%), but those two drivers combined for just eight Dover wins — three fewer than Johnson recorded on his own. 
Driving the now iconic No. 48 Chevrolet for Hendrick Motorsports, Johnson swept Dover's two races as a Cup Series rookie in 2002 and likewise completed the season sweep in 2009.
His final Dover victory, in the spring of 2017, was his 83rd and most recent win to date. Johnson, who returned to the Cup Series this season in a limited driving role following a two-year absence, is now running select races for Legacy Motor Club — a team he co-owns.