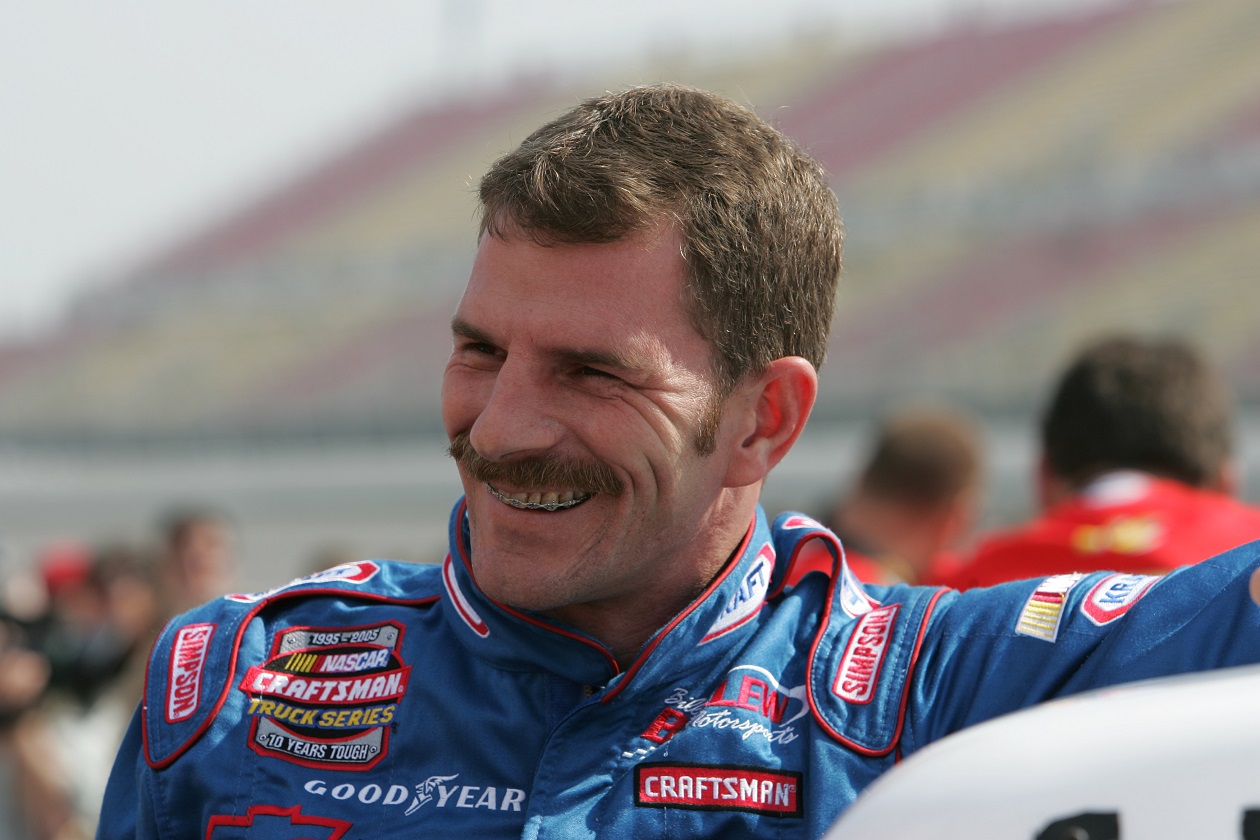 Dale Earnhardt's Eldest Son Was in a Fatal Crash Just Months After the NASCAR Legend's Tragic Death
Dale Earnhardt Sr.'s tragic death twenty years ago today was not the last time the Earnhardt family brushed with tragedy in 2001.
Twenty years ago today, Dale Earnhardt died of injuries suffered during a crash on the final lap of the Daytona 500. The shockwave from the accident still reverberates throughout the racing world to this day. Unfortunately, it wasn't the last brush with tragedy the Earnhardt family would suffer that year.
Kerry Earnhardt continues the legacy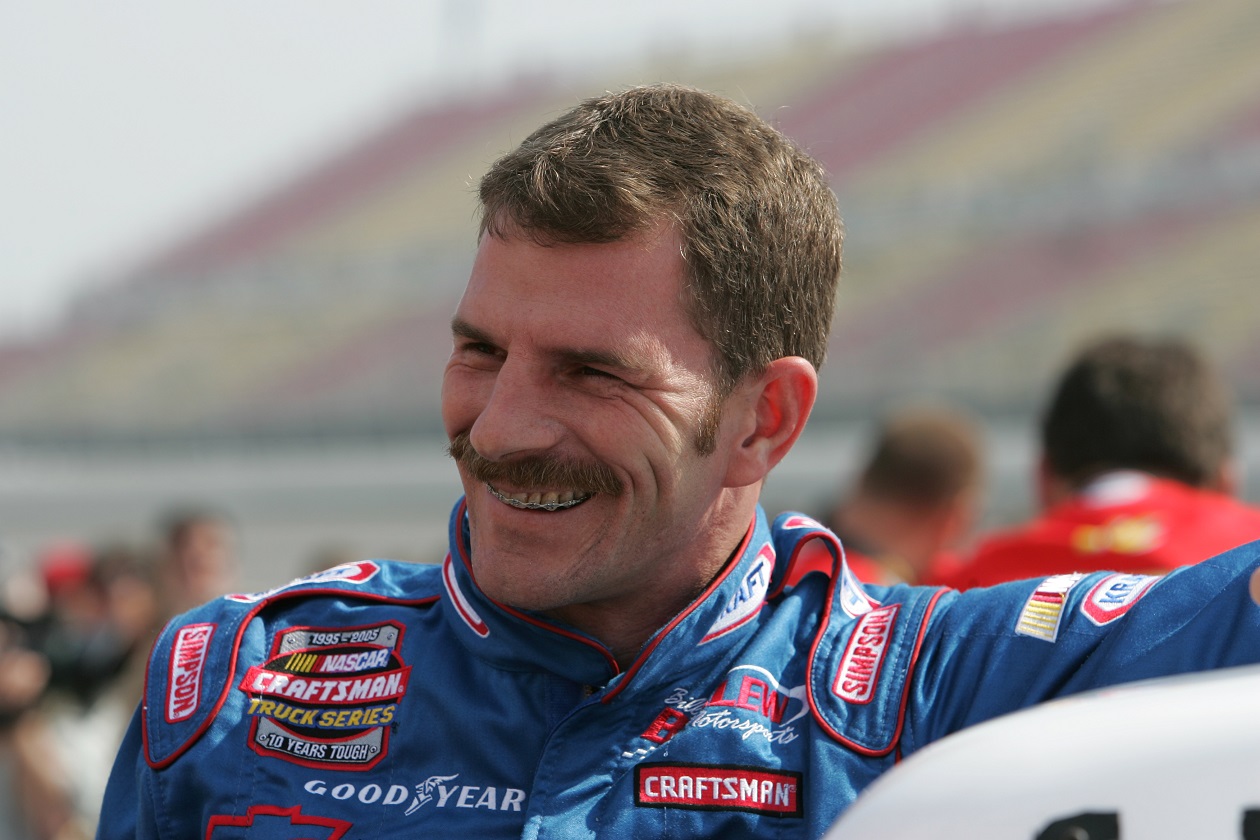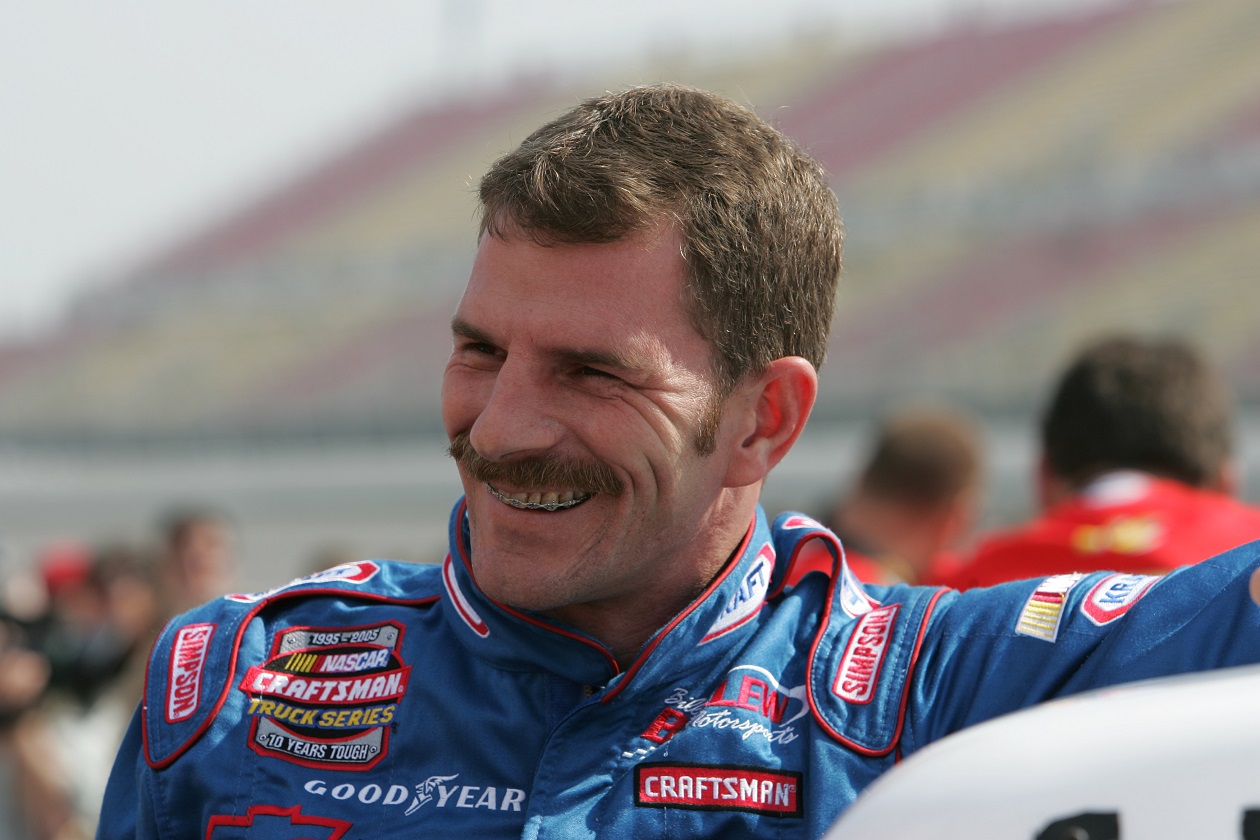 Earnhardt Sr. left behind four children from three different mothers. The first of those children, Kerry, was 31 years old at the time of Dale's passing.
Despite being nearly five years older than half-brother Dale Jr., Kerry never had quite the same level of racing success. In the mid-1990s, he rose through the ranks of NASCAR's minor series such as the now-defunct Goody's Dash Series. He also took part in seven races in the then-Busch Series in 1998 and 1999, never finishing any higher than 20th place.
By 2000, Kerry had a part-time ride in ARCA, where he drove for his late father's team, Dale Earnhardt Incorporated. He finished with a top 10 in five of his six races that year, including a win at Pocono Raceway. The pattern continued in 2001, with the eldest Earnhardt son racing sporadically in ARCA and showing flashes of brilliance whenever he did.
In June, Kerry won the Flagstar 200 ARCA race at Michigan International Speedway. After three more mediocre finishes in the Busch Series, he returned to ARCA for an October race at Charlotte Motor Speedway.
Blaise Alexander suffers the same fate as Dale Earnhardt
Late in the race, Kerry held the lead and had to hold off the hard-charging car of Blaise Alexander.
Like Earnhardt, Blaise Alexander was a part-time ARCA driver intent on breaking into NASCAR. Coincidentally, he won the second ARCA race of that season at Michigan International Speedway, just a month and a half after Earnhardt had won the first. Alexander also competed full-time in the NASCAR Busch Series in 2000, recording two top-ten finishes.
With five laps to go, Earnhardt encountered lap traffic, giving Alexander his chance to pass for the lead. On the frontstretch, Earnhardt's front bumper made contact with Alexander as he attempted the pass. The collision sent Alexander's Pontiac almost head-on into the outside wall in a crash that eerily resembled the accident which killed Dale Sr.
Kerry's car flipped onto its roof and slid along the frontstretch upside-down, but he emerged uninjured. The same could not be said of Alexander. Hours after the race, he was pronounced dead at a nearby hospital. Just as Dale Sr. had eight months earlier, Alexander died of a basilar skull fracture.
Blaise Alexander leaves an impact after death
Alexander was only the latest in a long string of drivers to die in American motorsports in a two-year span. After Dale Earnhardt's fatal accident in February, NASCAR encouraged its drivers to use the Head and Neck Support (HANS) device. Such a device would have saved Earnhardt had he not refused to wear it.
However, even in the months following his death, NASCAR did not make it a requirement, and many drivers still resisted. Tony Stewart was the last of those drivers. "It's not that I don't want to wear it, and I'm not being bull-headed about this, but there is nothing right now that I'm comfortable wearing inside the race car," he said to the Los Angeles Times.
Shortly after Alexander's fatal crash, according to Penn-Live.com, Charlotte Motor Speedway president Humpy Wheeler went directly to NASCAR president Mike Helton and pushed for the sanctioning body to make the HANS device mandatory. On October 17, NASCAR did exactly that, mandating its use in all three of its national series. Since then, none of those series has suffered a fatal accident.