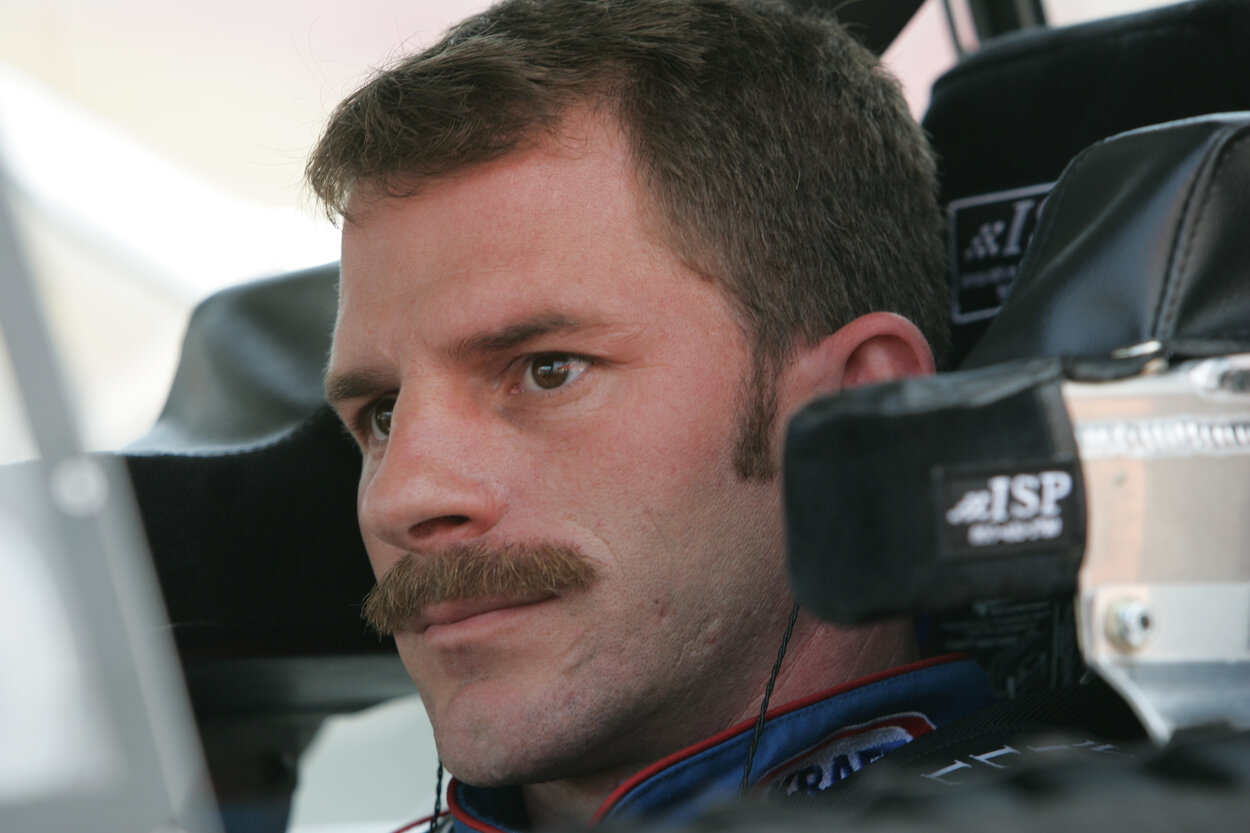 Dale Earnhardt Jr.'s Oldest Brother Dropped Out of High School to Support His Family Amid Their Father's Career
Dale Earnhardt Jr.'s older brother, Kerry, had to drop out of high school to support his family as Dale Sr. was in the middle of his iconic NASCAR career.
There have long existed assumptions that Dale Earnhardt's NASCAR career meant easy times for his family at home.
Dale Earnhardt Jr. and the rest of his siblings have long attested that the opposite is true. The Earnhardts went through numerous hardships, saw their father have four children with three women, and did not quite enjoy the life of luxury that many would think.
Things were so bad at one point that Kerry Earnhardt, Dale's older brother, had to quit high school. However, things are more complicated in that story than one may think.
Kerry Earnhardt is Dale Earnhardt Jr.'s older half-brother
Although Dale Earnhardt Jr. is his father's namesake, he was not the first of Dale Sr.'s children.
That honor goes to Kerry Earnhardt, whose mother, Latane Brown, was Earnhardt Sr.'s first wife. When Kerry was born in 1969, his father was less than six years away from debuting at the Cup Series level.
Dale Sr. and Brown divorced when Kerry was only a year old. Brown later remarried, and Kerry later took his stepfather's last name, Key, instead of Earnhardt.
Earnhardt Sr. remarried in 1971, this time with Brenda Gee, and the two had two children together: Kelley and Dale Jr., who were born in 1972 and 1974, respectively. Dale Jr. also has another half-sister, Taylor, who was born in 1988 during Earnhardt Sr.'s third and final marriage.
Kerry dropped out of high school to help his family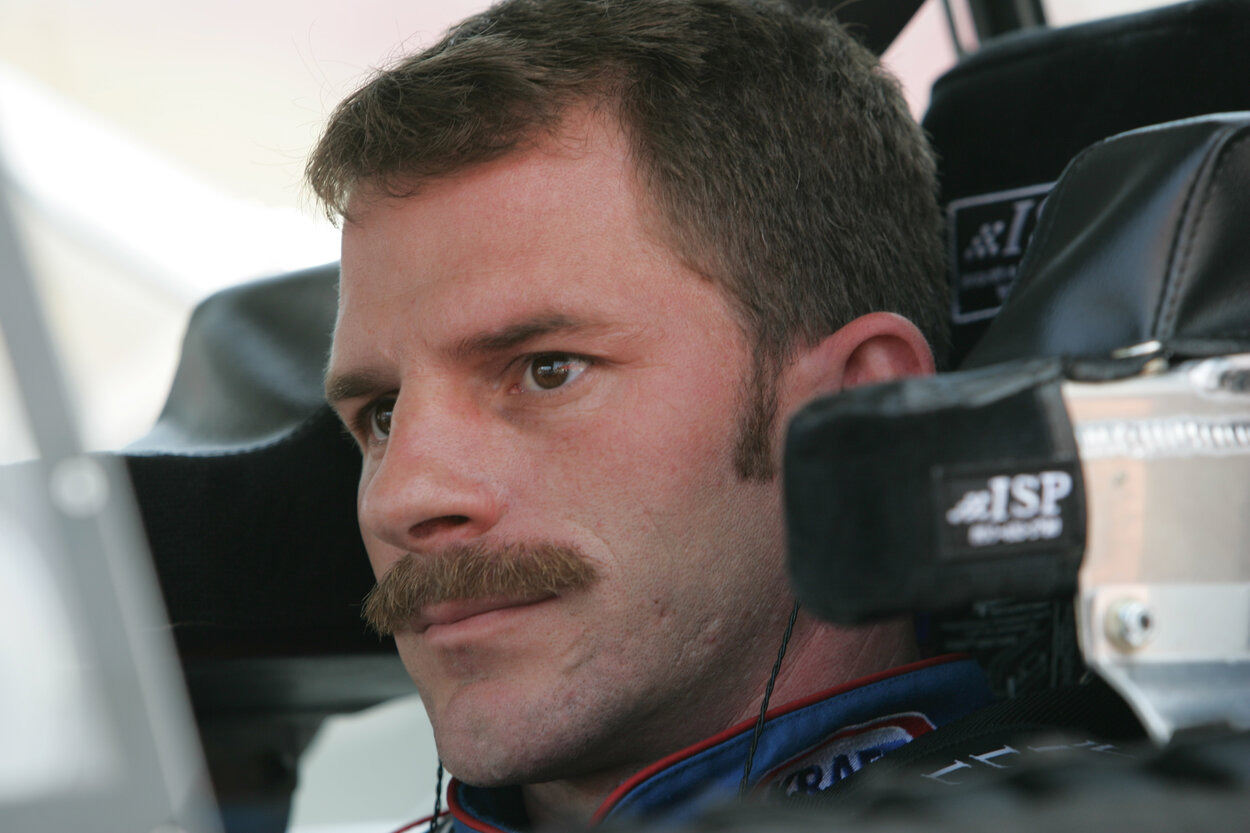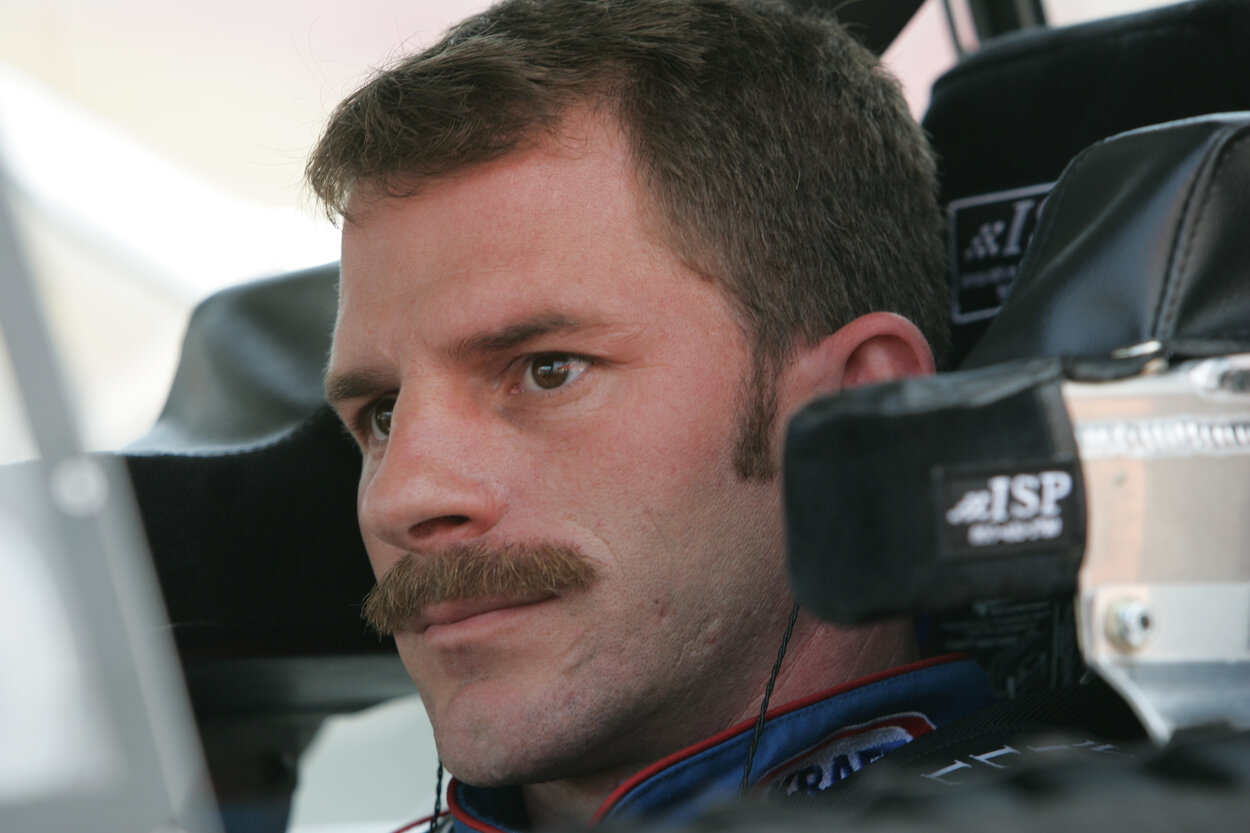 By the mid-1980s, Dale Earnhardt Sr. was entering the prime years of a legendary NASCAR career. 
His first-born child, Kerry, wasn't so lucky. While his birth father was winning the Cup Series, Kerry was dropping out of high school to take care of his family.
Kerry discussed his upbringing in a 2002 interview with the Hartford Courant (Conn.). The eldest Earnhardt child said he wasn't interested in racing or watching his father's career. 
Instead, Kerry did everything that he could to make ends meet, knowing that his father wasn't coming through to bail everyone out with his Cup Series earnings.
"That taught me how to appreciate what you work hard to get. He never had anything given to him and that taught him how to work hard for everything. I know he wanted me to know that, too."
Kerry followed in his father's footsteps in more ways than one. He had two children by age 20 and put off his racing career to focus on them.
Kerry later participated in seven Cup Series races from 2000-05. He also recorded six top-10 finishes across 72 races from 1998-2009 in what is now the Xfinity Series.
This was happening amid Dale Earnhardt Sr.'s prime
It can be hard to hear about Kerry Earnhardt's own battles knowing who his father and brother are.
Things become more difficult when one thinks about the timeline. Kerry was born in December 1969 and would have been in high school during the mid to late-1980s.
Dale Earnhardt Sr. won the Cup Series for the first time in 1980. From 1983-91, Earnhardt never finished lower than eighth in the Cup Series standings.
While that was happening, his son pumped gas and worked at Pizza Hut so that his own family had money. That's a tough life for any young adult, let alone someone whose father is among the greatest racers ever.
Like Sportscasting on Facebook. Follow us on Twitter @sportscasting19.