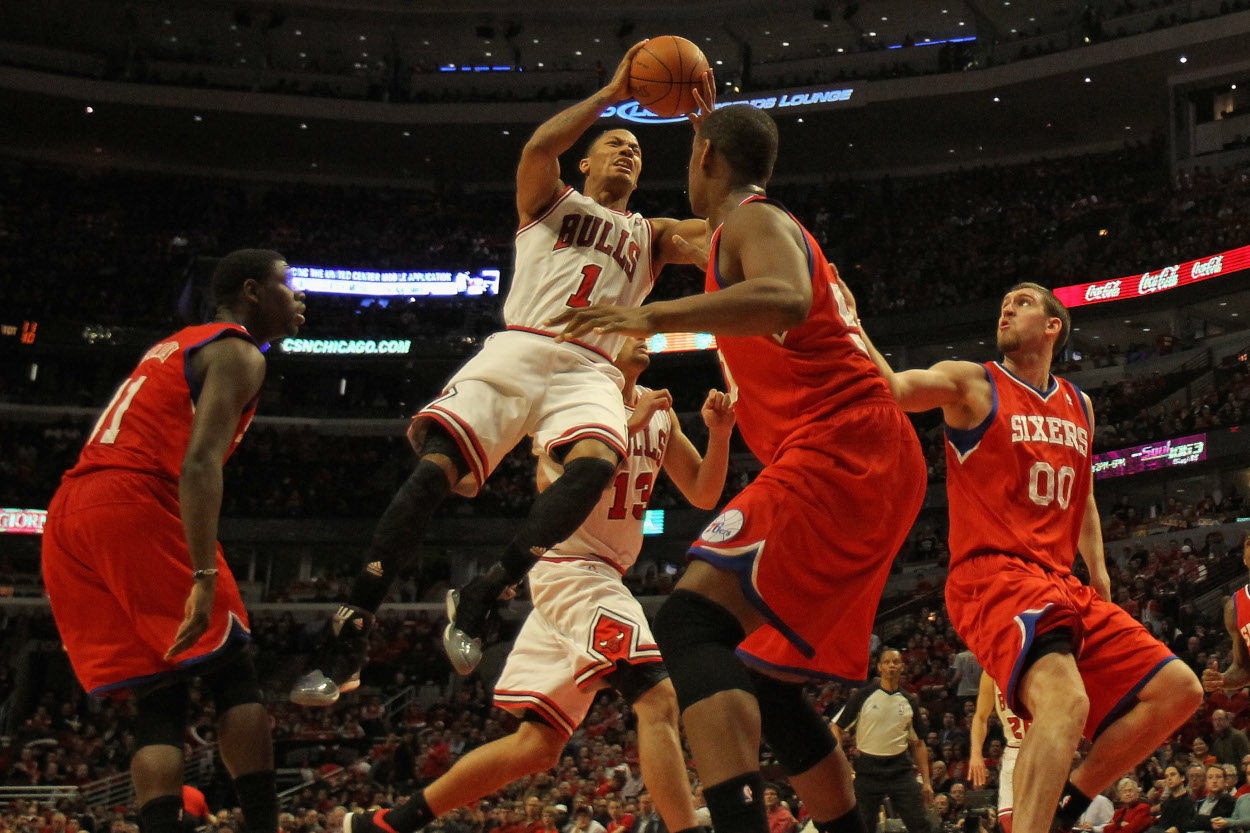 The Most Significant NBA Playoff Injuries of All Time
Injuries in the NBA Playoffs have altered the destinies of players and franchises. These are the five most significant playoff injuries in NBA history.
Injuries are an unpleasant byproduct of competition. But one unfortunate twist of fate can undo a season's worth of work when that injury happens during the NBA Playoffs. The 2021 playoffs are no different. Joel Embiid is nursing a torn meniscus into the conference semifinals for the Philadelphia 76ers. A groin injury to Anthony Davis hastened a quick end to the Los Angeles Lakers' title defense.
NBA history is full of instances in which good and sometimes great teams dropped out of the playoffs too quickly because one or more of their stars went down to injury. These are the five most significant injuries that may well have cost their clubs an NBA championship. The order reflects the relative impact not just on that year's playoffs but also on the future.
5. Bill Walton, Portland Trail Blazers, 1978 NBA Playoffs
The NBA has never seen more parity than it did in the wake of the merger with the ABA in 1976. Over the next three seasons, no NBA team won more than 58 games, and only one team lost 60. The 1978 NBA Finals featured a No. 5 seed against a No. 3.
Yeah, it was weird.
The defending champion Portland Trail Blazers won 58 games in 1977–78, and Bill Walton earned the MVP award despite playing in only 58 games. He tried to play through a foot injury in the NBA Playoffs but broke it in Game 2 of the conference semifinals. Portland was gone in six games, Walton never played another game for the Blazers, and the franchise has never won another title. What looked to be a potential dynasty was over before it started.
4. Kyrie Irving/Kevin Love, 2015 Cleveland Cavaliers
Yes, this is a copout. But LeBron James helped drag the Cleveland Cavaliers to Game 6 of the NBA Finals against the Golden State Warriors despite getting only 44 minutes from Kyrie Irving in the series. Irving fractured his patella in Game 1 and didn't play again that postseason. Kevin Love, meanwhile, played 107 minutes in the entire 2015 NBA Playoffs before his shoulder was nearly ripped off his torso by Boston's Kelly Olynyk in the first round.
Would Cleveland have beaten the Warriors with Irving and Love healthy? Maybe. But without them, they had positively zero chance. But there were bigger ramifications, as well. Would Kyrie have been more interested in remaining with Cleveland with back-to-back titles under his belt? Could that have led to a third or possibly fourth championship? Would LeBron have been convinced to stick around? Yes, that's a thought that'll fester if you let it.
3. Bill Russell, Boston Celtics, 1958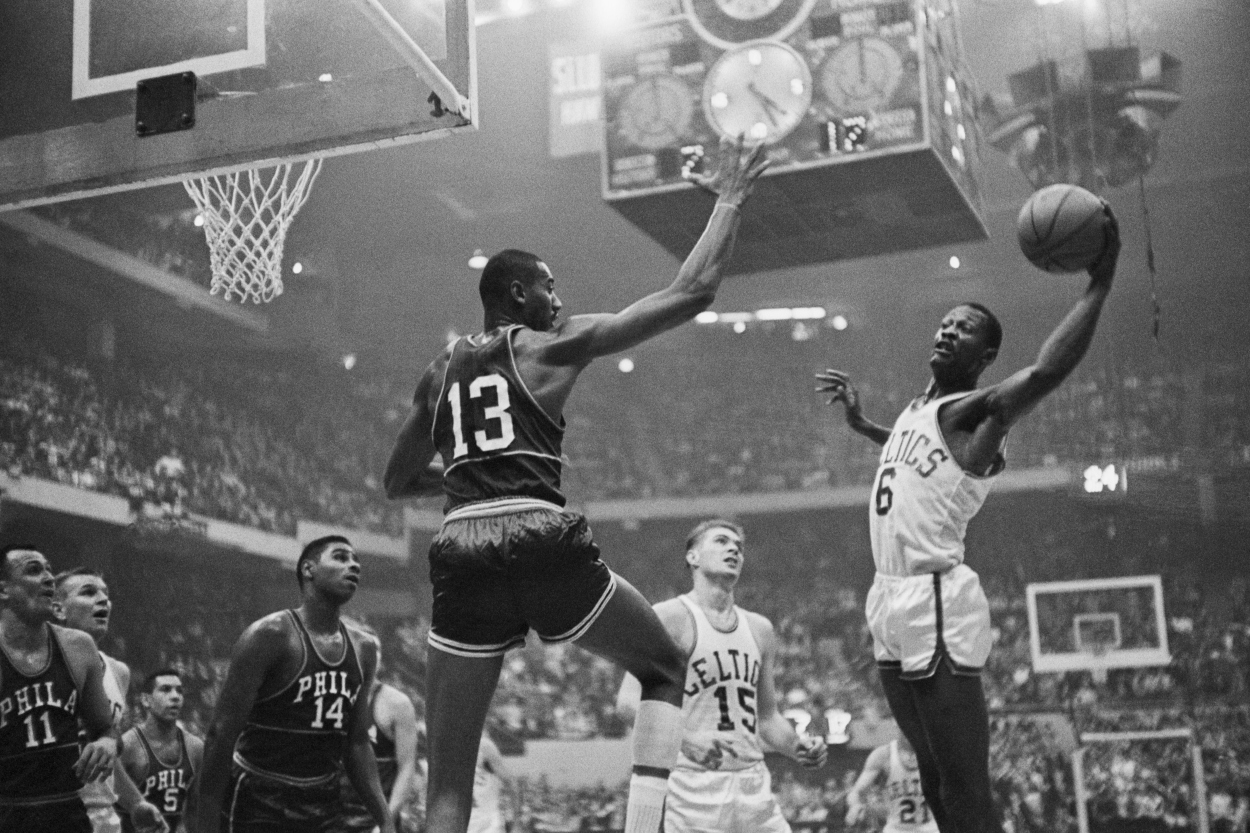 This selection constitutes another trip in the way-back machine, but the Boston Celtics were one sprained ankle from potentially having a run of 10 straight NBA titles. The Celtics immediately won a title with Bill Russell after acquiring him from the St. Louis Hawks in a draft-day trade. Coincidentally, Boston beat the Hawks for the championship, and the two teams collided again in the 1958 NBA Finals.
Russell sustained the injury in Game 3 with the series tied at a game apiece. He missed Games 4 and 5 and was a shell of himself in Game 6. The Hawks won their only title. Boston, with a healthy Russell, came back to win eight in a row.
Oh, what might have been.
2. Dirk Nowitzki, Dallas Mavericks, 2003 NBA Playoffs
The Dallas Mavericks tied the San Antonio Spurs in 2002–03 for the best record in the NBA and entered the playoffs as the No. 2 seed in the West. An injury to Chris Webber helped them get past the Sacramento Kings in the conference semifinals in seven games.
But when Dirk Nowitzki sprained his knee in Game 3 of the Western Conference Finals against the Spurs, it cost them a title. San Antonio won three of the following four games. The New Jersey Nets were no match for the Spurs. They would not have been one for the Mavericks, either.
1. Derrick Rose, 2012 Chicago Bulls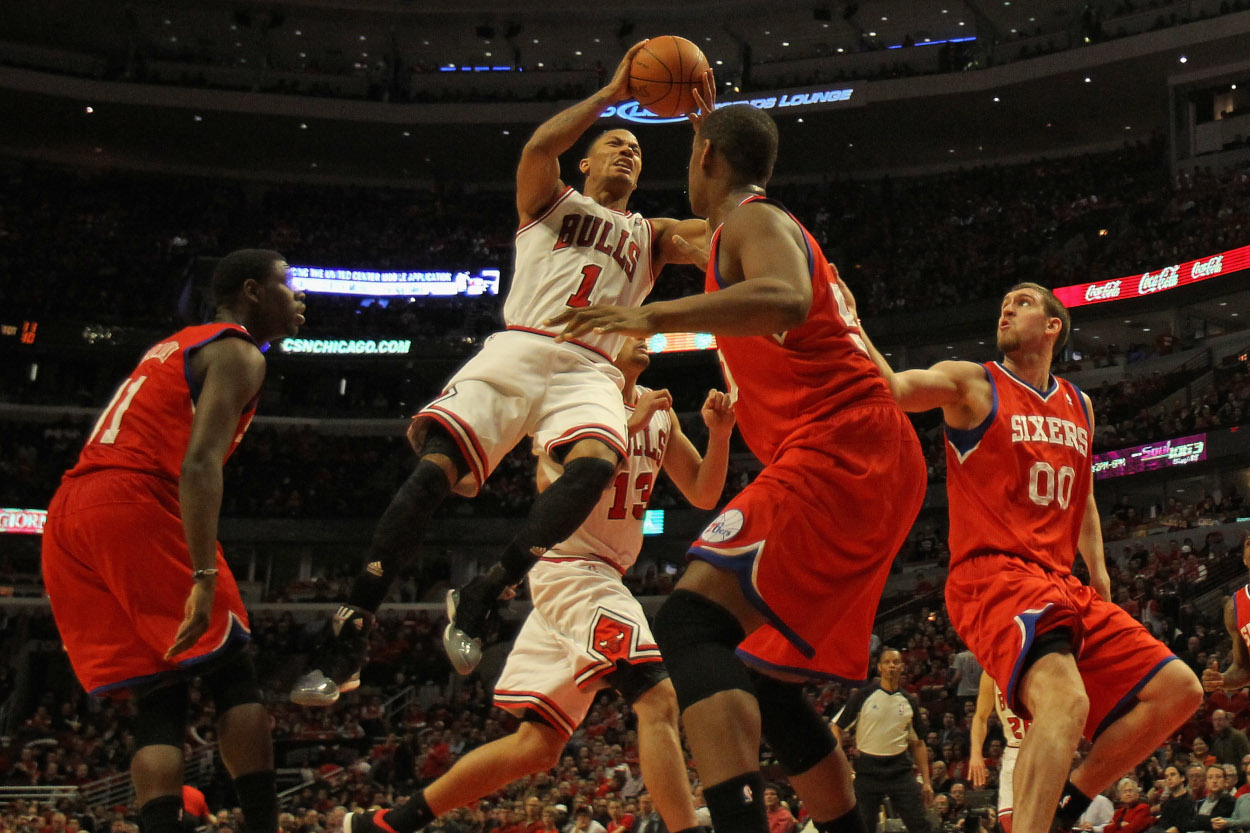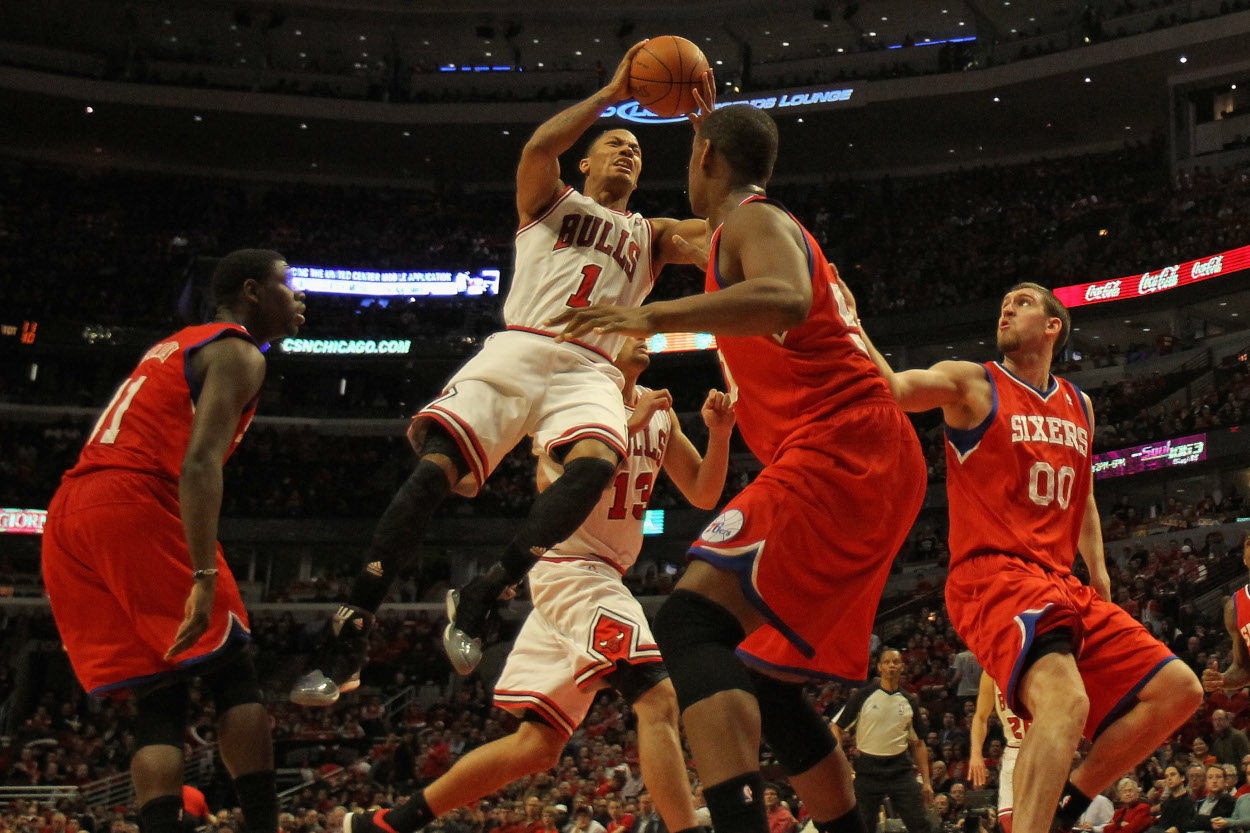 What happened to Derrick Rose in 2011–12 took away any chance the Chicago Bulls might have had for a post-Michael Jordan dynasty. The NBA MVP the previous season, Rose struggled with injuries throughout the lockout-shortened campaign. He missed time with toe, back, groin, and ankle ailments. Rose played in just 39 of Chicago's 66 games.
Despite that, the Bulls had 50 wins and were the top seed in the East.
Late in Game 1 of the first round, however, Rose went down awkwardly after a layup and tore his ACL. Chicago went on to lose that round to the eighth-seeded Philadelphia 76ers. Rose, meanwhile, played only 10 games over the next two seasons. The knee problems wholly altered his career trajectory.
When he goes on the Hall of Fame ballot, he will present voters with a challenge. Every MVP in history who is eligible, both from the NBA and ABA, is in the Hall. Rose's career outcome could very well leave him short of induction. Talk about adding insult to injury.
Honorable Mentions
Elgin Baylor, 1965 Los Angeles Lakers: Knee injury in Western Division Finals; lost to Celtics in NBA Finals.
John Havlicek, 1973 Boston Celtics: Torn trapezius in Eastern Conference Finals; lost to Knicks.
Magic Johnson/Byron Scott, 1989 Los Angeles Lakers: Dueling hamstring injuries kept both out of NBA Finals loss to Pistons.
Patrick Ewing, 1999 New York Knicks: Achilles tear in Eastern Conference Finals; lost to Spurs in NBA Finals.
Yao Ming, 2009 Houston Rockets: Broken foot in Western Conference semifinals; lost to Lakers. The injury essentially ended his career.
Statistics courtesy of Basketball Reference.