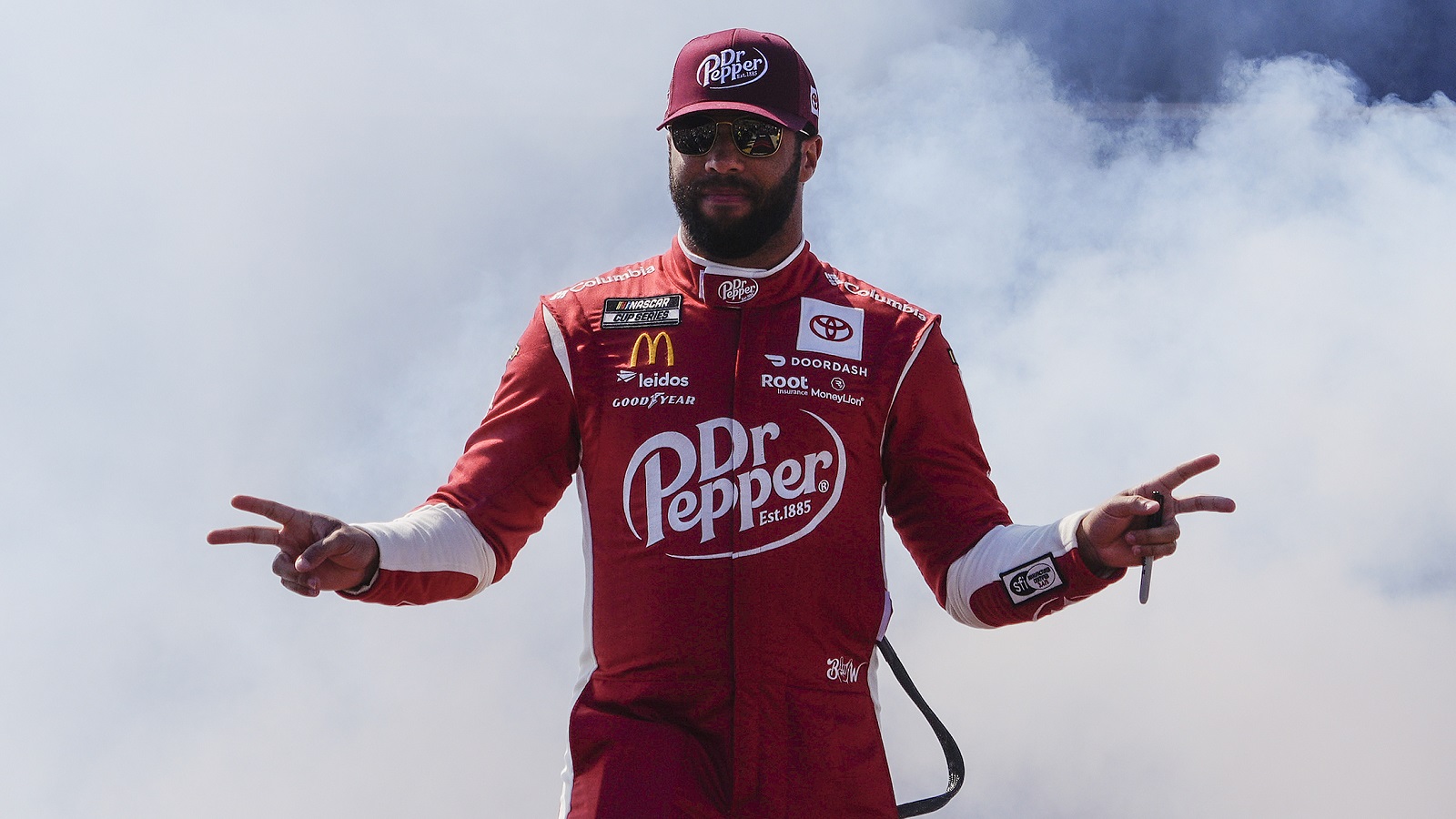 NASCAR 3-Wide Notebook: Bubba Wallace Can Join an Elite Group With a Top-2 Day at Talladega
Bubba Wallace can join impressive NASCAR Cup Series company with a first- or second-place finish at Talladega on Sunday.
Whether they're viewed as superspeedways or not, the biggest tracks are where Bubba Wallace has done his best work since arriving in the NASCAR Cup Series in 2017.
With Talladega, where he scored his inaugural victory late last season, next up on the schedule, Wallace is one of the drivers garnering the most media attention this week. By finishing first or second in Sunday's GEICO 500, he could really give racing fans something to talk about.
Turn 1: Bubba Wallace can join some elite NASCAR company with a big day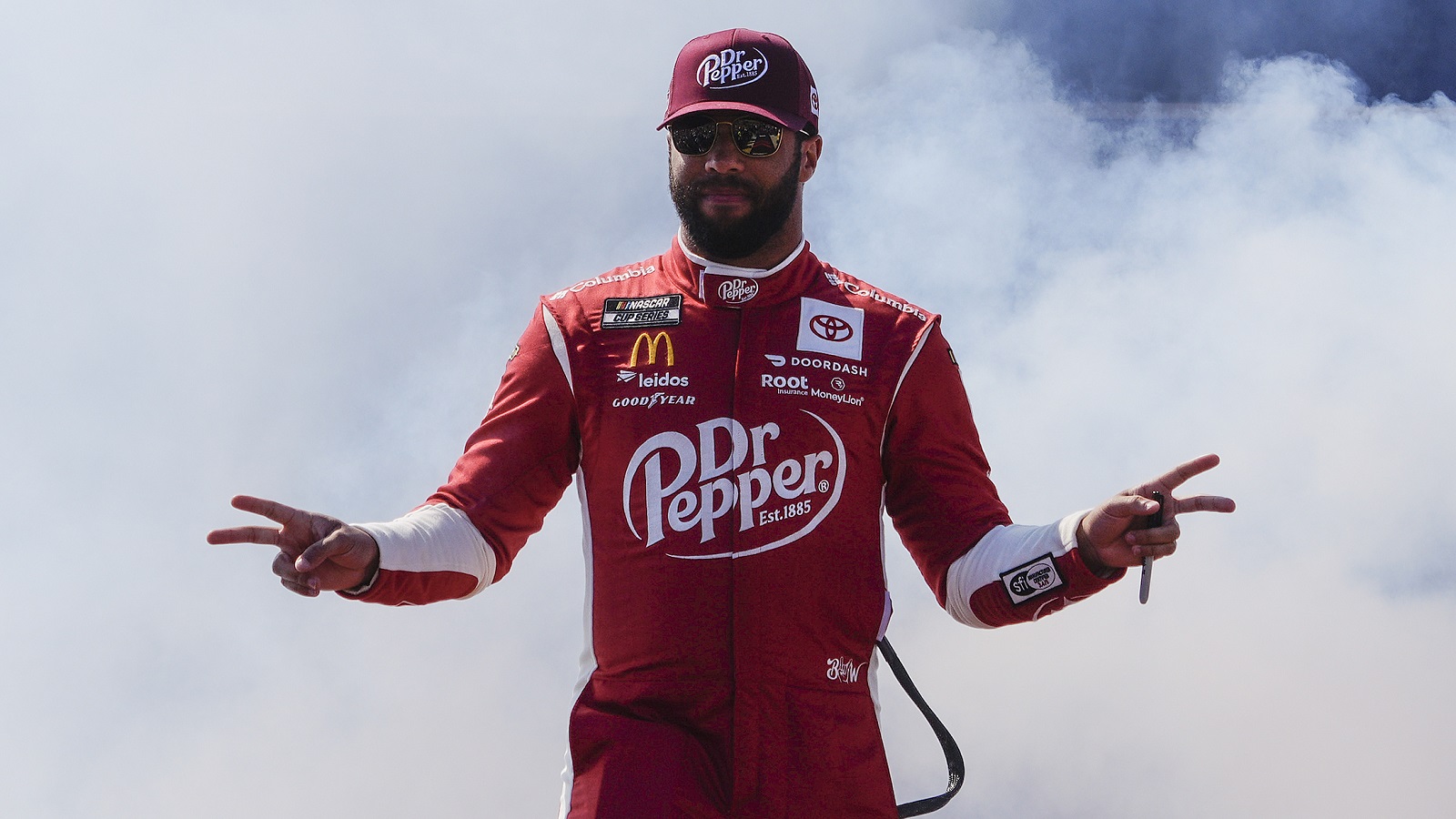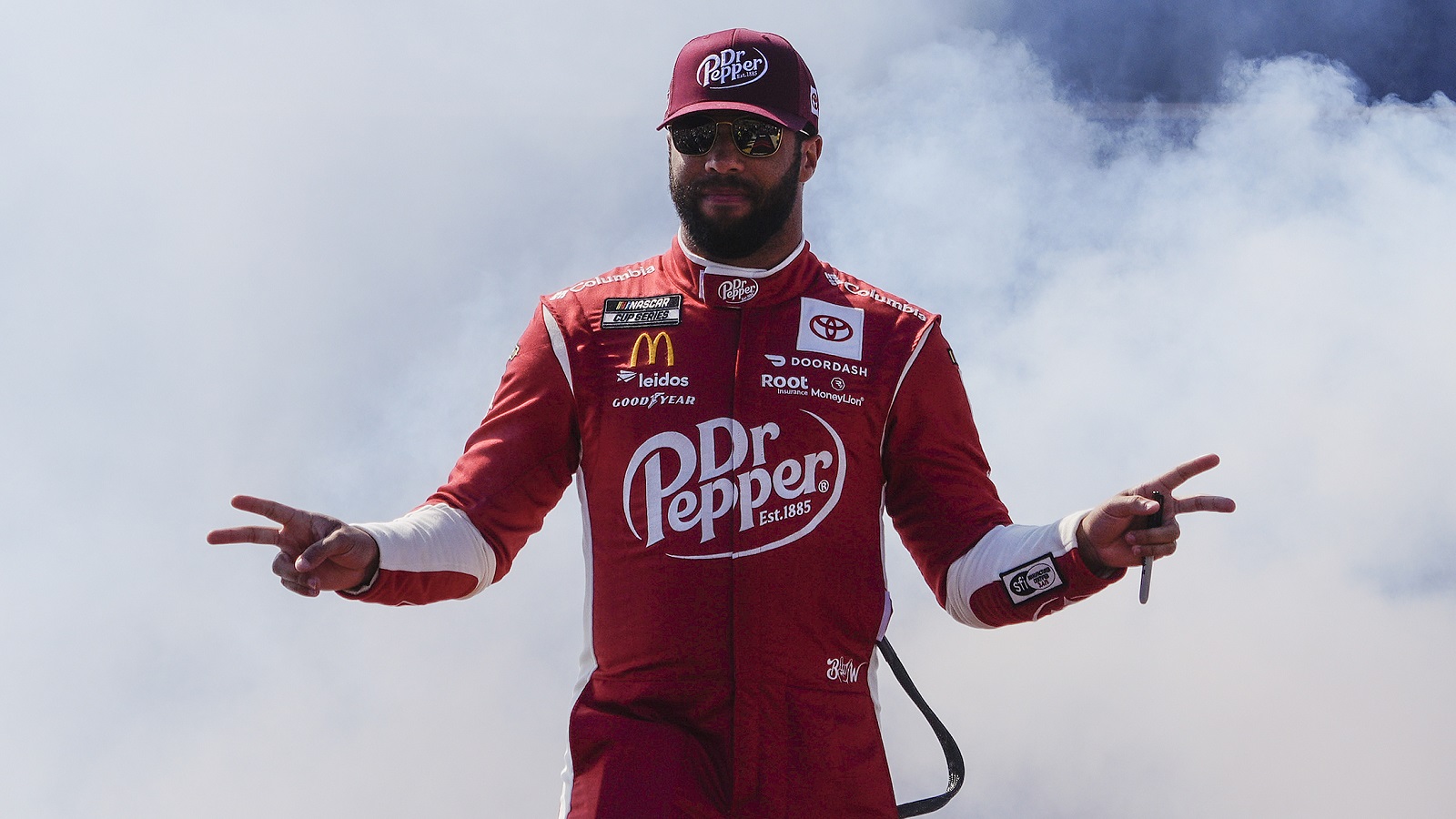 Even his staunchest critics must concede that Bubba Wallace knows a little something about racing on big tracks. Just look at the list of his top-five finishes in the Cup Series:
Daytona (four times), 2.5-mile track
Indianapolis, 2.5 miles
Pocono, 2.5 miles
Talladega, 2.5 miles
If you expand the search to his top-10 finishes, you can tack on another at Indianapolis plus one at Michigan International Speedway. That's why he bears watching for more than just being the driver who scored the victory the last time NASCAR visited Talladega, a rain-shorted outing during the 2021 Cup Series playoffs.
Wrapped around the Talladega win were two runner-up showings at Daytona, the other designated superspeedway. Should he finish first or second again on Sunday, Wallace will become just the fifth driver to pull off four straight top-two results on superspeedways.
According to NBC Sports, NASCAR heavyweights Cale Yarborough (twice), Dale Earnhardt, Dale Jarrett, and Ernie Irvan are the only others to have done it. Jarrett was the last to accomplish it, driving in 1999 and 2000.
"I climb in the car and what excites me the most is you sit there and it's like, damn, one of us is going to win today," Wallace said, according to Racer.com. "Who's it going to be? And then you get to find out. That just magnifies when you go to the superspeedway stuff, so that's why I enjoy it so much."
Turn 2: AJ Allmendinger will be battling for another Dash 4 Cash prize
The Xfinity Series had the week off while NASCAR competed at Bristol, but the memories of what transpired the last time out endure. Two weeks ago at Martinsville, the lead pack was charging toward the checkered flag when Sam Mayer squeezed Ty Gibbs into the outside wall.
It ended their chances at winning the race or contending for the $100,000 Dash 4 Cash prize. Brandon Jones won the race, and AJ Allmendinger collected the six-figure payout from the series' title sponsor by virtue of finishing third.
Saturday's race at Talladega is the third installment of the four-race Dash 4 Cash. The field consists of the top four finishers from Bristol: Jones, Landon Cassill, Allmendinger, and Austin Hill. The top finisher among the four earns the prize.
Turn 3: This Talladega schedule and NASCAR television info
The Camping World Truck Series has the week off, but the NASCAR Cup Series and Xfinity Series have rolled into Talladega for a big weekend.
Cup Series: The GEICO 500 starts at 3 p.m. ET on Sunday, televised by Fox. There are stage breaks at 60 and 120 of the scheduled 188 laps. Brad Keselowski is the defending champion of the spring race, and Bubba Wallace won there in the fall.
Xfinity Series: The Ag-Pro 300 starts at 4 p.m. on Saturday, also televised by Fox. There are stage breaks at 25 and 50 of the scheduled 113 laps. Jeb Burton won the spring race at Talladega, and Brandon Brown triumphed in the fall.
Turn 4: Retired NASCAR driver completes the Boston Marathon
Retired driver Matt Kenseth, recently nominated for the NASCAR Hall of Fame in his first year of eligibility, completed the Boston Marathon with a time of 3 hours, 1 minute, and 40 seconds on Monday.
Kenseth, 50, finished 3,558th overall and 141st in his age group. He also earned bragging rights over seven-time Cup Series champion Jimmie Johnson, who clocked 3:09:07 in the 2019 Boston Marathon a day and a half after driving at Richmond Raceway.
Kenseth knocked more than seven minutes off his time from the Chicago Marathon last October, according to NASCAR.com.
All stats courtesy of Racing Reference.