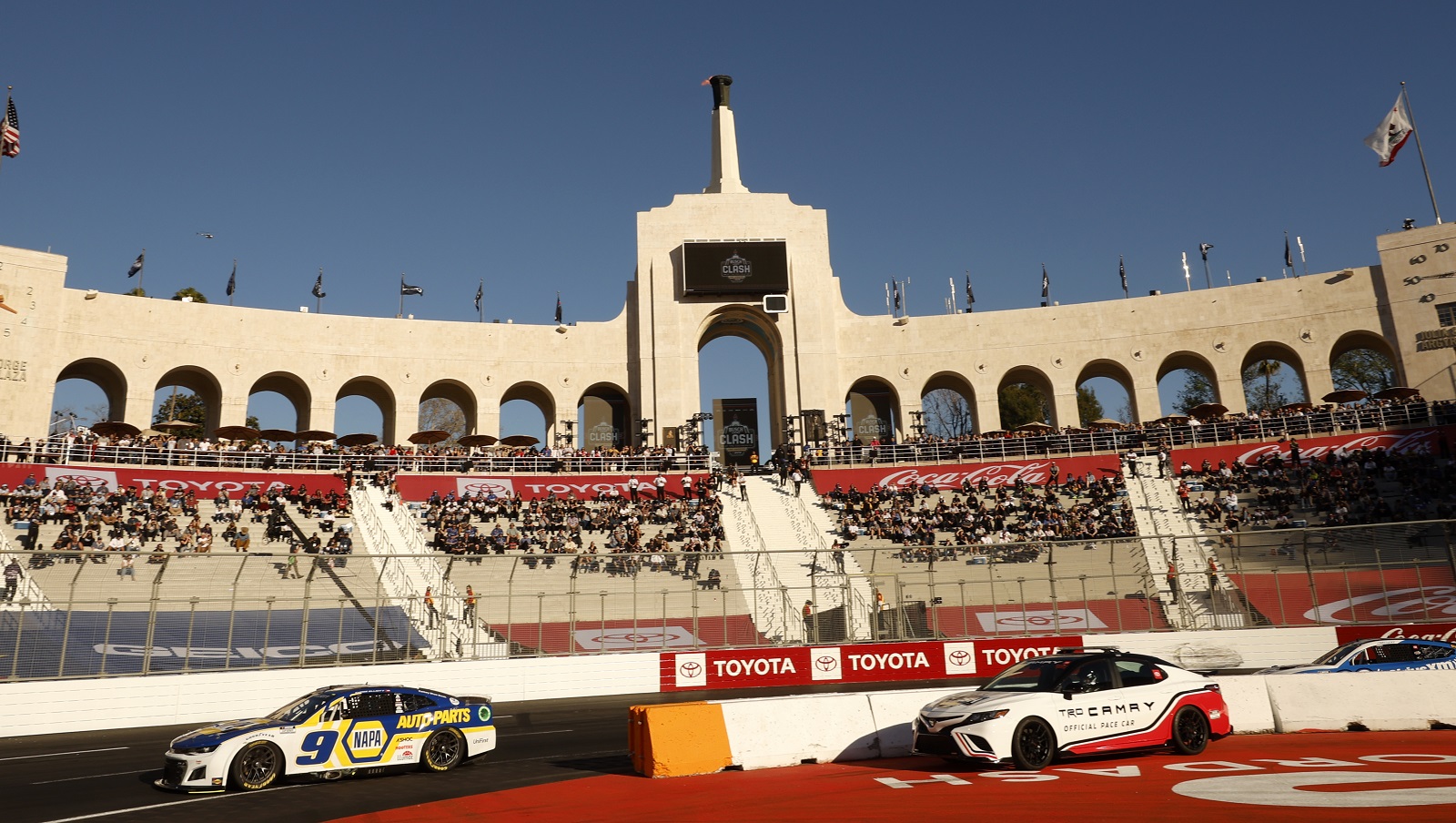 NASCAR 3-Wide Notebook: Busch Light Clash Likely Heading Back to the Los Angeles Coliseum
An executive at the Los Angeles Coliseum is optimistic that NASCAR will bring the Busch Light Clash back to LA in 2023.
NASCAR has almost certainly sketched out a tentative schedule for the 2023 Cup Series season, though there is some speculation that this weekend at Dover Motor Speedway might be a referendum on whether the Delaware track remains in the mix.
Fan turnout at Dover has been a worry (more about attendance below) in recent years, but it's difficult to imagine dropping a unique mile track at a time when venues in the 1.5- to 2-mile range are out of favor with a segment of fans.
On that note, a report suggests the shortest track of 'em all is likely to stage an encore next year.
Turn 1: Coliseum official optimistic about return of Busch Light Clash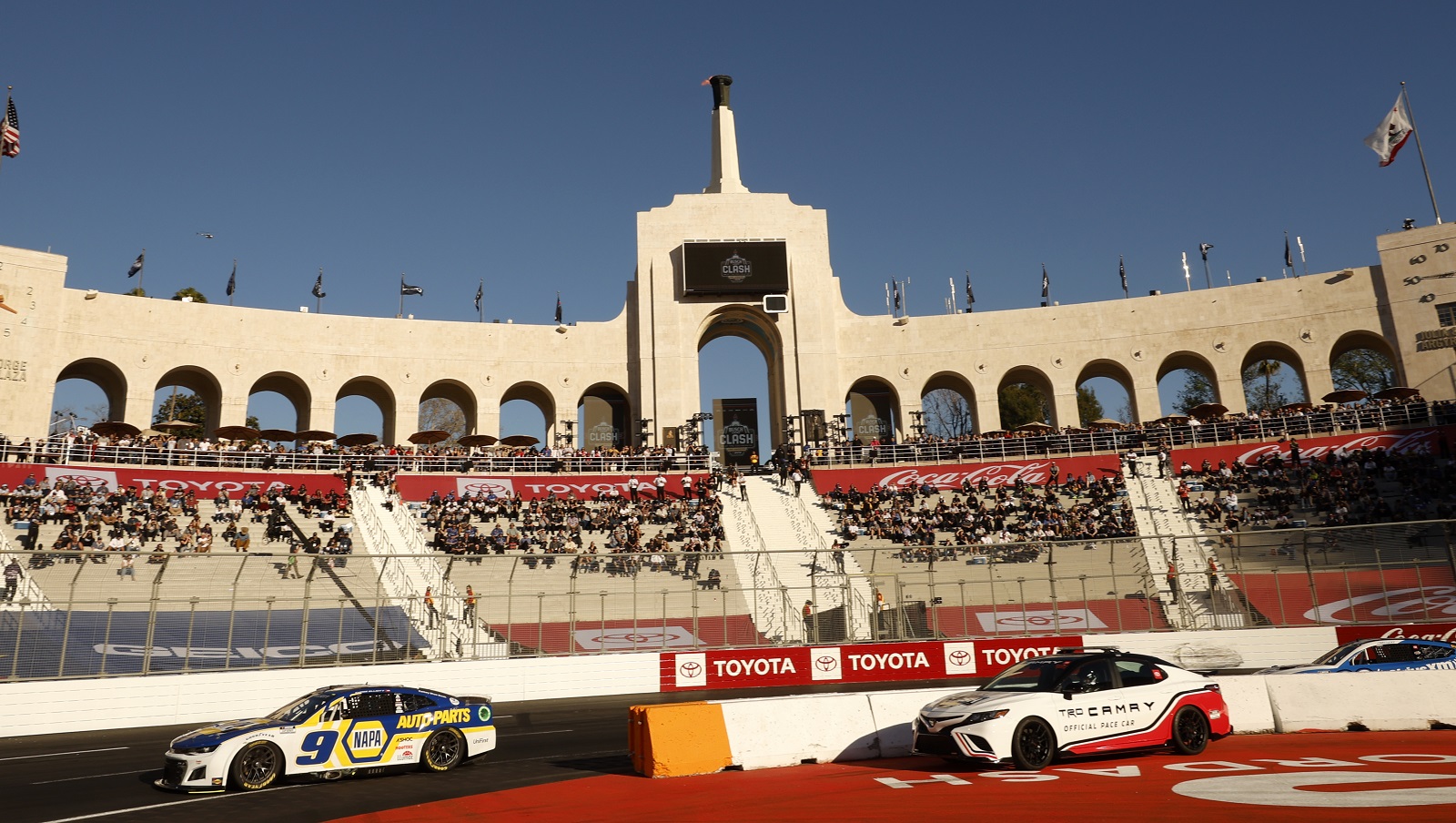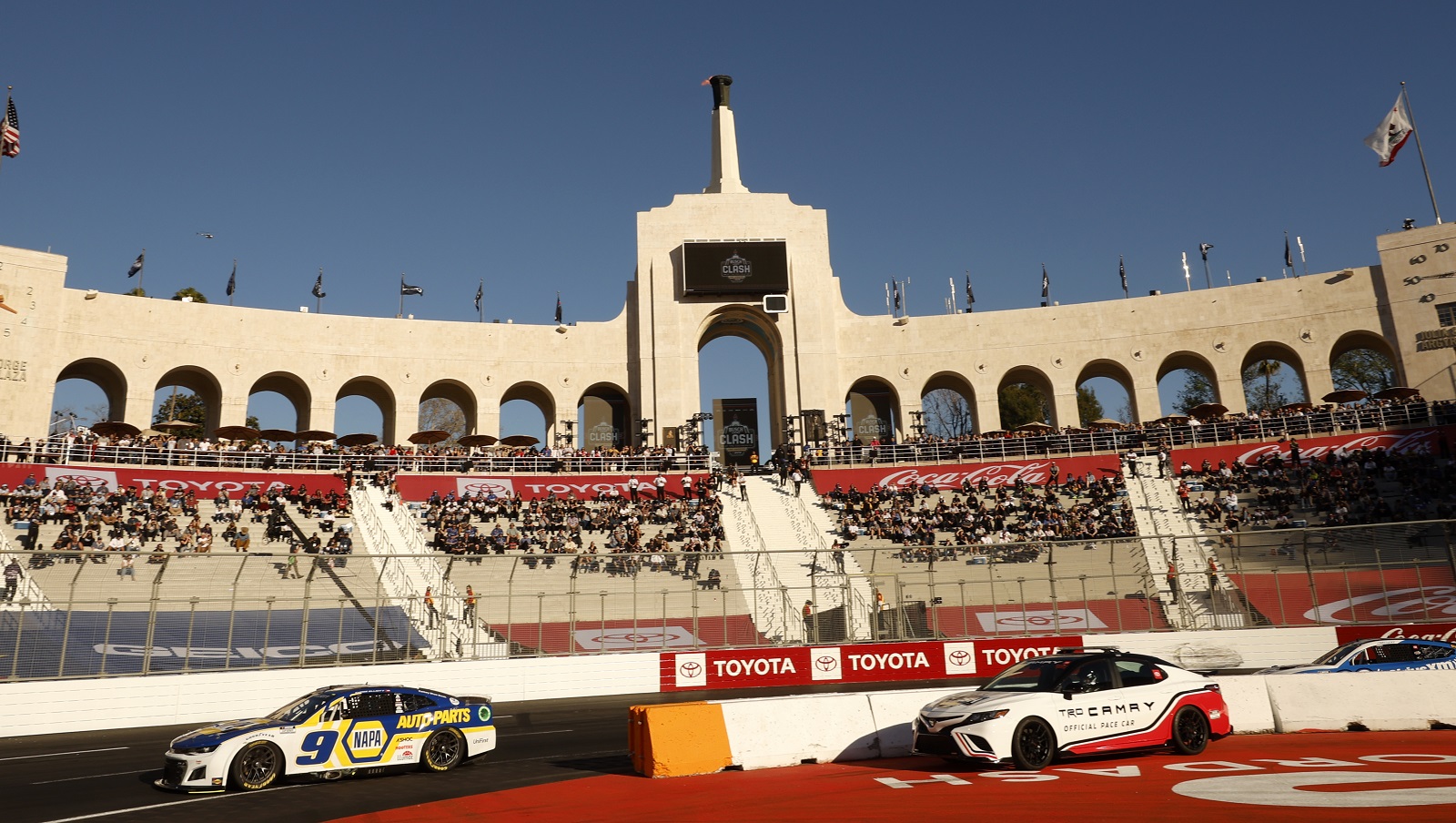 NASCAR spiced up the Busch Light Clash this year by moving the season-opening exhibition out of Daytona and into the Los Angeles Memorial Coliseum on a quarter-mile track constructed specifically for the race. The contract was for one year, with NASCAR holding an option to return for two more. Joe Furin, general manager of the stadium, told The Athletic he is optimistic that NASCAR is coming back next February.
"Obviously, I'm biased, but I'm also an optimist that there were so many positive things about Year 1 that I think it's a good, good shot," he told the website.
The contract sets the NASCAR decision deadline for next week, though Furin said he can wait. Given the fan turnout, positive media coverage, and the quality of racing even as drivers were competing in the Next Gen car for the first time, coming back makes sense.
The biggest potential stumbling block is NASCAR's interest in replicating the event in other major markets. But if The Clash remains on the February schedule, weather and stadium availability limit the options. For all the chatter about packing AT&T stadium with 90,000 fans, the Dallas Cowboys could still be playing there in late January. That wouldn't leave time to put down a track and make the other necessary changes.
Turn 2: Ross Chastain no longer a dark horse?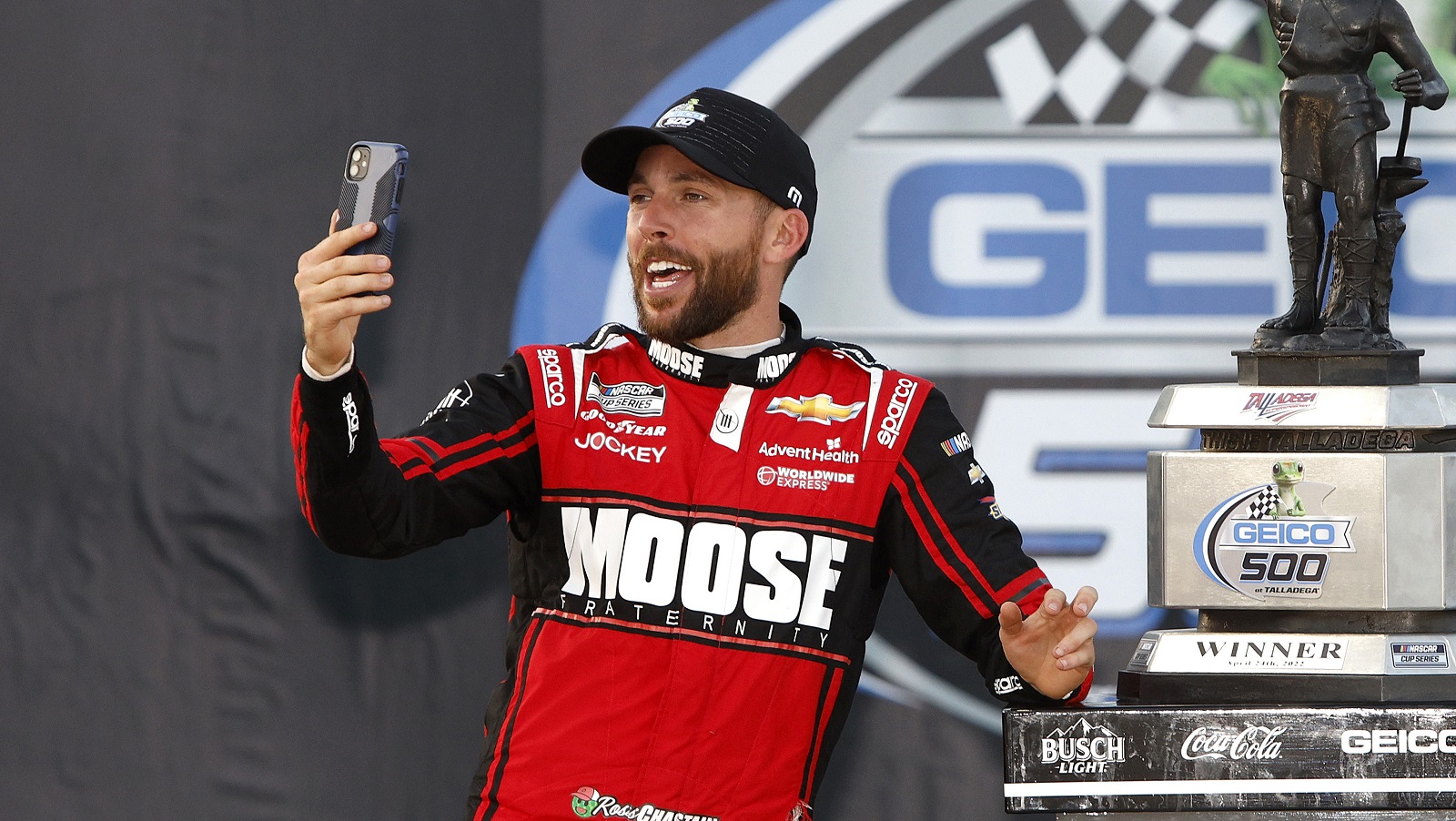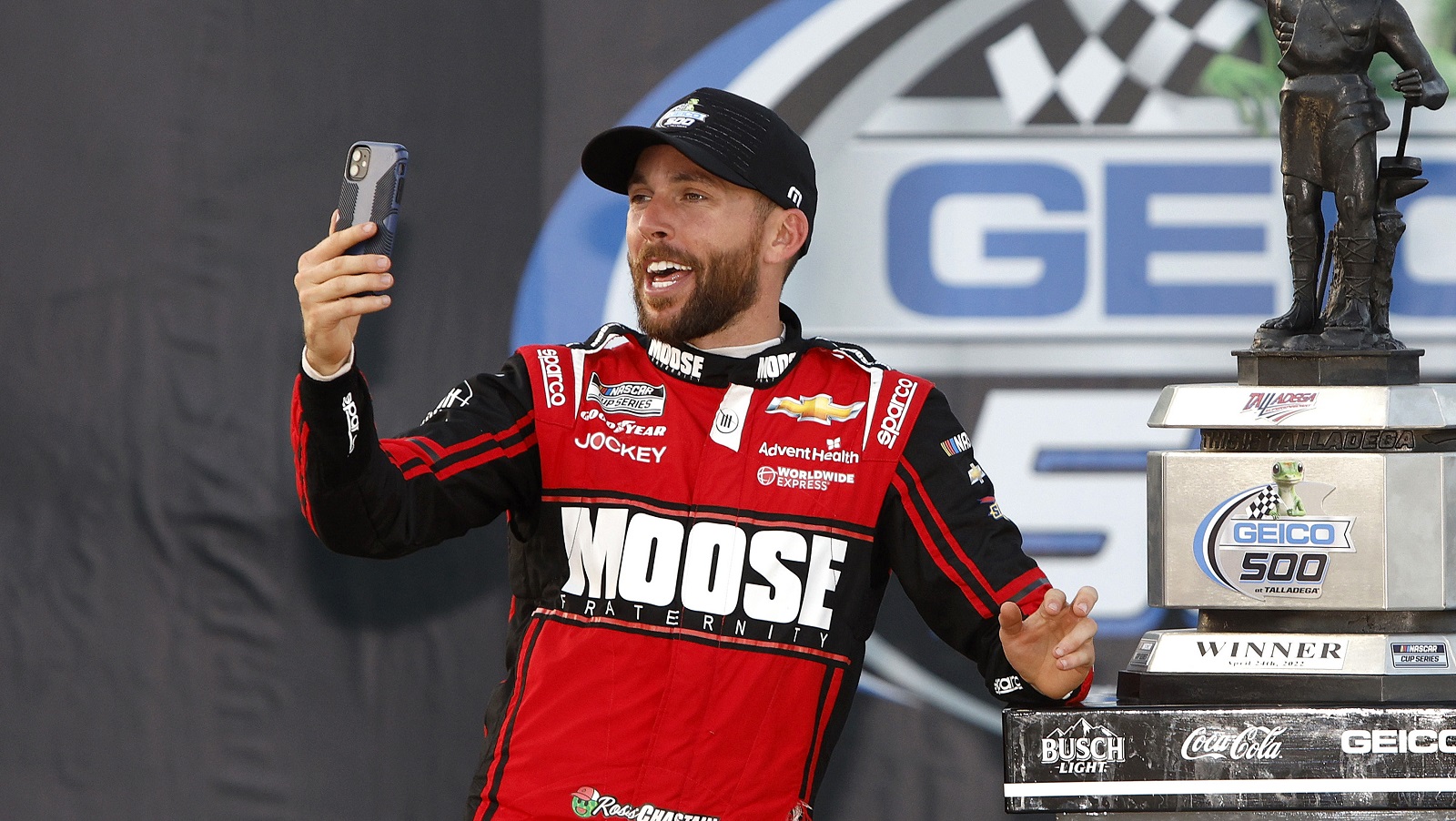 William Byron announced himself as a future threat to capture a NASCAR Cup Series championship by winning once and placing in the top five 11 other times last season. Byron has two victories this season, and the only other driver matching that total is yet another title threat to watch. That's AJ Allmendinger's take on Ross Chastain, fresh off the thrilling finish at Talladega.
"When I tried to chase him down at COTA, I thought, 'Man, I might be trying to chase down a champion," Allmendinger said on the NASCAR on NBC Podcast. "That's how strong he is. I wouldn't call him a dark horse anymore."
Chastain was winless in 115 starts entering the season, scoring just three top-five finishes. Already this year, he has won at Circuit of the Americas and Talladega, plus finished in the top five four other times.
Turn 3: Three are separating themselves from the NASCAR Xfinity Series field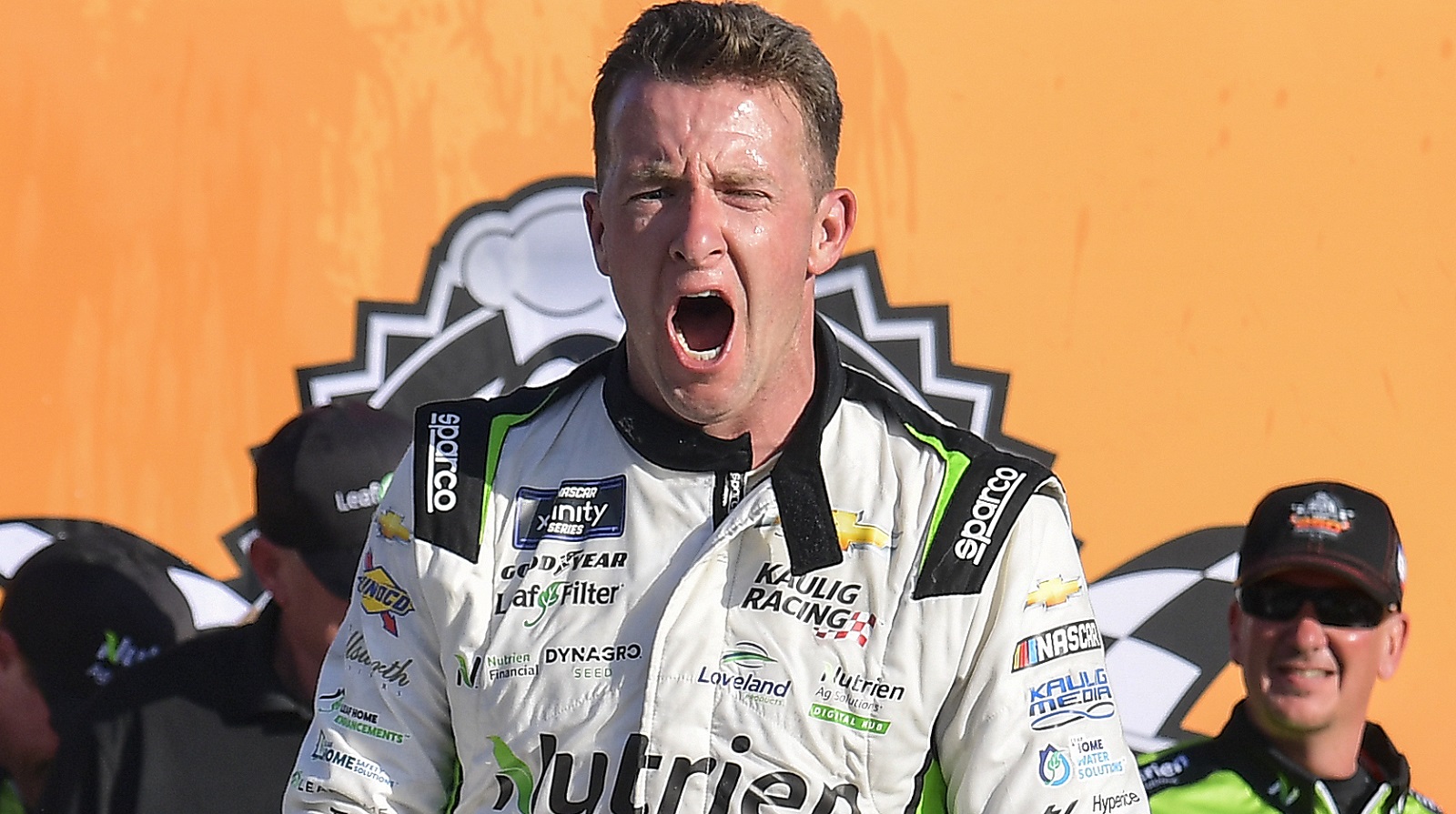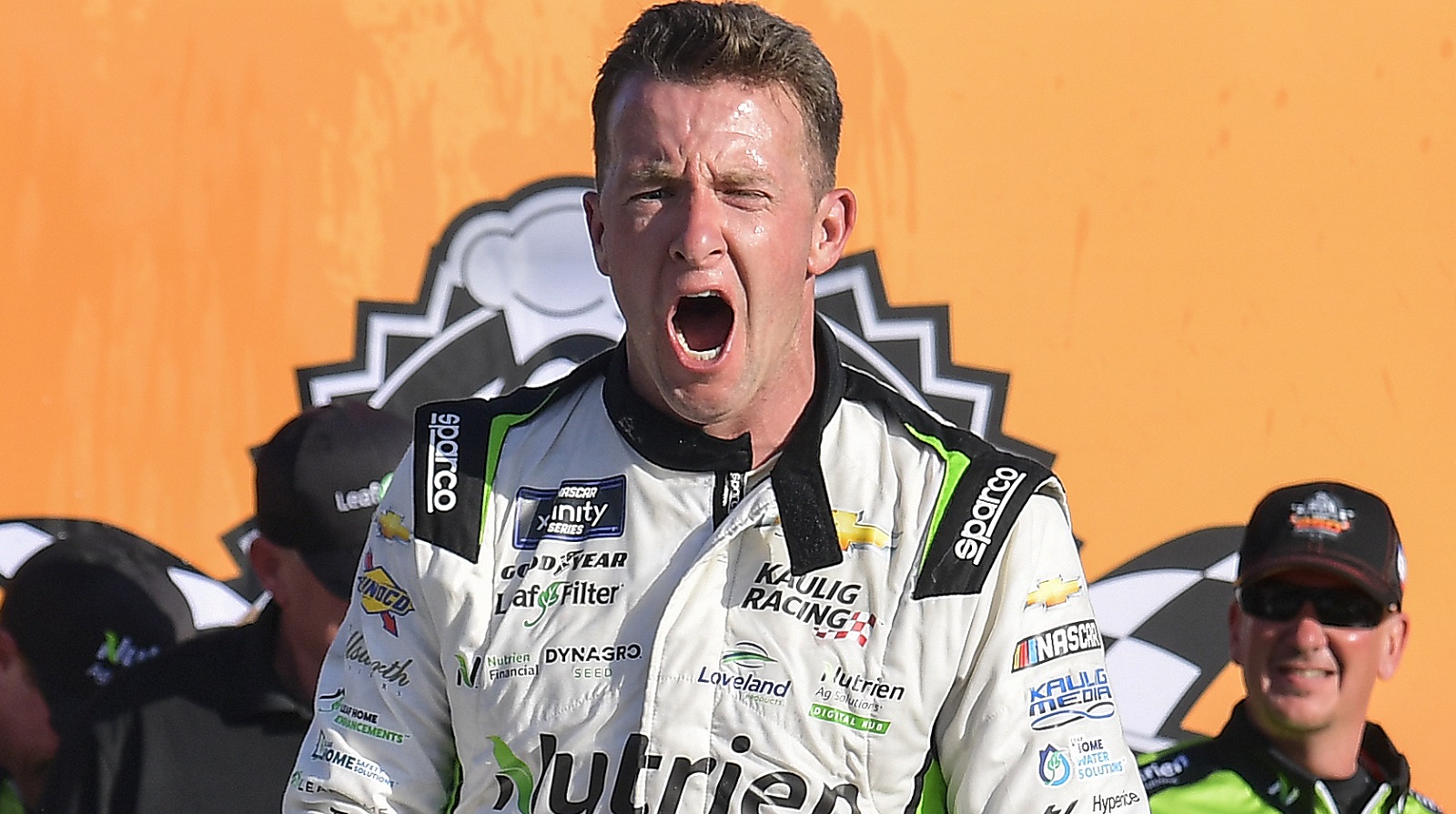 At this juncture a year ago, Austin Cindric, eventual champion Daniel Hemric, and Harrison Burton had created separation from the rest of the Xfinity Series field in the standings, but there were still six others within 125 points of the lead.
This year, the trio of AJ Allmendinger (384 points), Noah Gragson (334), and Ty Gibbs (339) is pulling away more convincingly, though the depth of talent remains strong in NASCAR's No. 2 series. The three have accounted for six of the nine race victories and 20 top-10 showings. Austin Hill is the only competitor remotely close in laps led heading into Saturday's A-Game 200 at Dover Motor Speedway.
However, they'll have company if Brandon Jones can deliver. Jones, who has won once this season and stands fifth in points, captured the pole on Friday. That came on the heels of him clocking the fastest lap in his practice session earlier in the day.
Turn 4: NASCAR is experiencing some attendance growth
NASCAR shared some attendance details with NBC Sports this week showing that more fans are attending Cup Series races. Though the network's story pointed to the quality of racing and changes made by NASCAR executives, the winding down of the most serious concerns created by the pandemic is indisputably another factor.
Track owner Speedway Motorsports and NASCAR do not reveal specific attendance numbers, but they did cite gains at individual tracks. They include:
The Bristol and Talladega turnouts the past two weeks were their largest spring crowds since 2017.
Martinsville topped all its spring numbers since 2015, and the Atlanta Motor Speedway crowd was its largest since 2014.
Phoenix Raceway recorded a spring sellout for the first time in more than a decade.
Additionally, the nine Cup Series races on Fox this season (one other aired on FS1) have drawn an average of 4.755 million viewers, a 14% increase from 2021.
All stats courtesy of Racing Reference.