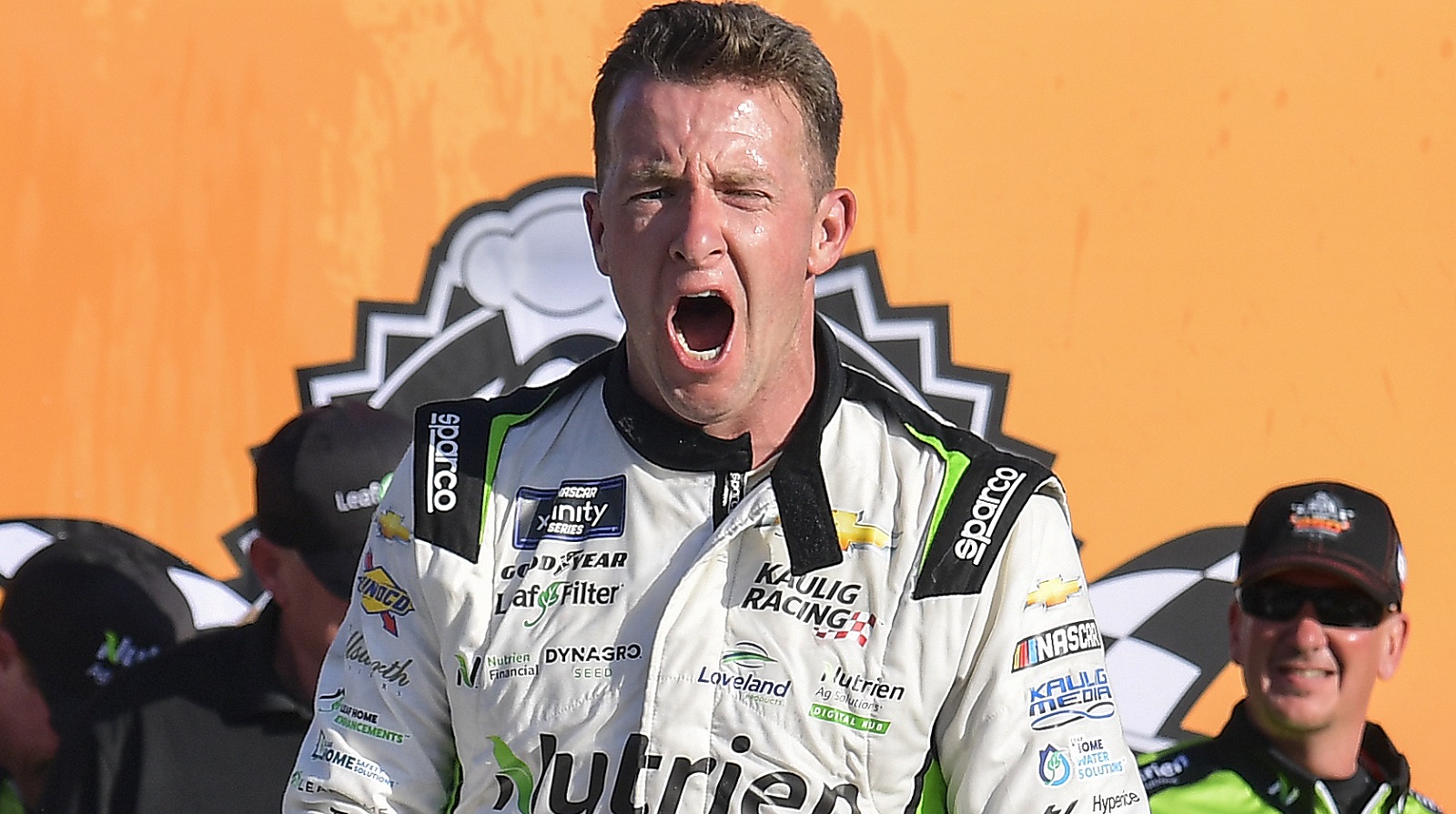 AJ Allmendinger Made $100,000 After a Prophetic Take on Ty Gibbs: 'However Somebody Races You, That's How You Race Them Back'
AJ Allmendinger spoke about aggressive driving before Friday's Xfinity Series race, and it was a factor in a late incident involving Ty Gibbs.
In between William Byron winning a truck race on Thursday and Ty Gibbs throwing punches at Sam Mayer after Friday's race, there was the little matter of Brandon Jones winning a race and AJ Allmendinger earning an extra $100,000 to kick off NASCAR's weekend at Martinsville Speedway.
The victories by Byron, a seven-time truck series winner in 2016, and Jones, an Xfinity veteran with four previous wins, were predictable. And Allmendinger had a 1-in-4 chance of collecting the six-figure check in the Dash 4 Cash promotion, so that was no shocker.
So, the only unexpected bit may have been the skirmish between Gibbs and Mayer … except that Allmendinger pointed out before the race that we're suddenly in a new era of racing that encourages roughhousing.
Ty Gibbs and Sam Mayer are the talk of NASCAR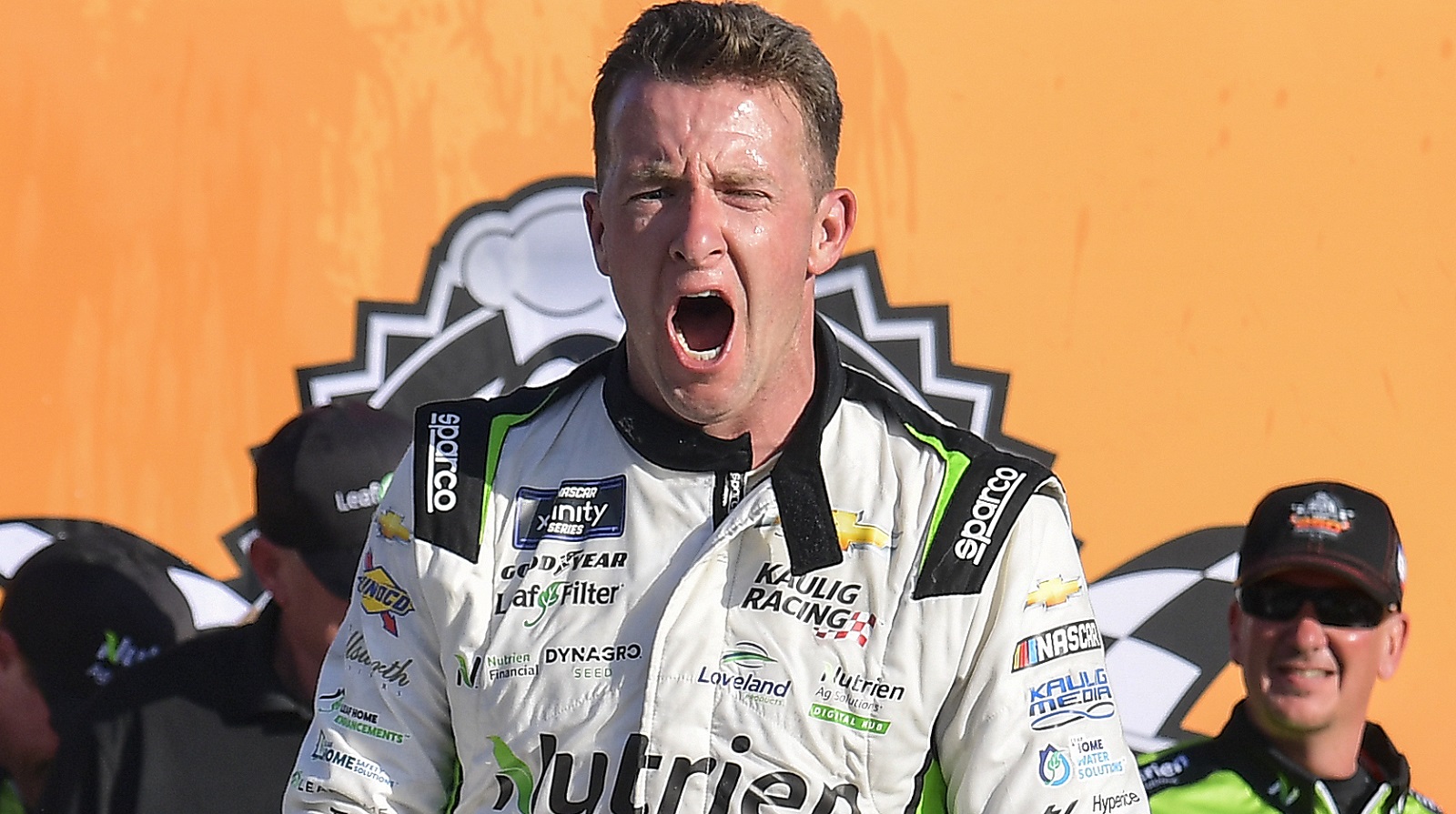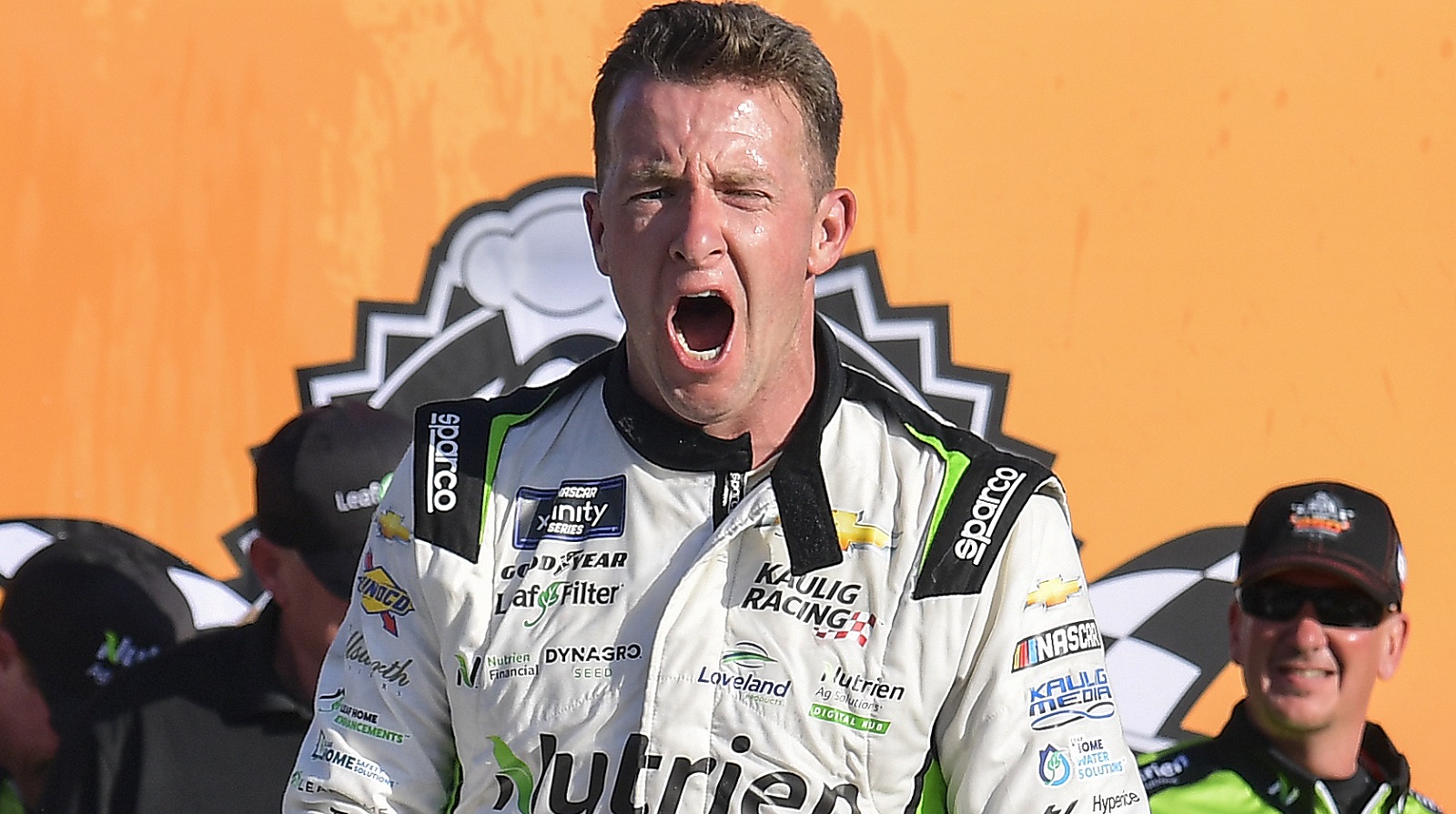 It doesn't much matter what happens in Saturday's NASCAR Cup Series race on the half-mile Martinsville Speedway track. An overwhelming percentage of the racing chatter between now and Tuesday, when NASCAR is likely to announce penalties, will be about the fracas between Ty Gibbs and Sam Mayer not long after Brandon Jones took the checkered flag in the second overtime of the Xfinity Series race.
Jones slipped to the inside of Gibbs and cleared his JGR teammate on the white flag lap. Jones took the checkered as Mayer squeezed Gibbs' Toyota into the outside wall with the finish line in sight.
While Jones was celebrating on the frontstretch, Gibbs confronted Mayer to exchange words. The words turned into punches, and the helmetless Mayer got the worst of it.
"I tried to talk to him, and he got in my face," Gibbs said, according to NASCAR.com, "and that's when I had to start fighting.
"The only thing I'm mad about is that he wasn't going to get by the 16 (AJ Allmendinger), and I got hit in the left rear. It's just frustrating, but I was on the other side of it last week, so that's just part of it."
AJ Allmendinger saw Ty Gibbs' issue coming before the Xfinity race even started
Ty Gibbs has been a topic of conversation in the Xfinity Series since he won his debut on the Daytona road course early last season. The volume dial on that conversation climbed to "11" after last week's race in which Gibbs moved John Hunter Nemechek to score the win at Richmond.
Less than two months into the season, the Cup, Xfinity, and trucks series have all seen some aggressive driving at the finish line, but the last two weeks have really dominated the conversation. It's likely in no small part due to Gibbs being the grandson of the Joe Gibbs Racing owner. And with Kyle Busch and Denny Hamlin among the organization's Cup Series drivers, JRG already has plenty of detractors.
"We're in a situation now in NASCAR where everybody's really aggressive," AJ Allmendinger explained to FS1 during a rain delay shortly before the race. "So, I look at it as however somebody races you, that's how you race them back.
"You can decide on what they do and what they don't do. And, basically, that's how you race them. So, whether it's too aggressive or not, that's for each person to decide.
"At the end of the day, if they do it to you, you've got to do it back to them."
Gibbs and Mayer got hauled off to the NASCAR trailer afterward, and it's a safe bet they were told to knock it off. (Officials also wanted to chat with Gibbs about overly aggressive driving behind the pace car.) Consequently, there may not be any "do it back to them" activity for a while, though Allmendinger certainly had a sound take.
AJ Allmendinger's $100,000 payout was briefly forgotten in the excitement
Ty Gibbs, Sam Mayer, and AJ Allmendinger were eligible for the $100,000 Cash 4 Dash bonus. The highest finisher among that trio and Riley Herbst would drive away with the cash. That little detail took a back seat in the excitement of Brandon Jones pulling off the late move for the win and then Gibbs and Mayer pulling no punches.
"I just put the bumper to him for a hundred grand, and he got upset, but he's been doing that to everyone else every week so far," Mayer told Fox Sports' Bob Pockrass.
As it turned out, Allmendinger's third-place finish earned the cash. Mayer finished fifth and Gibbs eighth.
"I thought we were going to finish third or fourth anyway," Allmendinger said, according to Fronstretch.com, "and then we got whatever the hell was going on there."
Like Sportscasting on Facebook. Follow us on Twitter @sportscasting19.