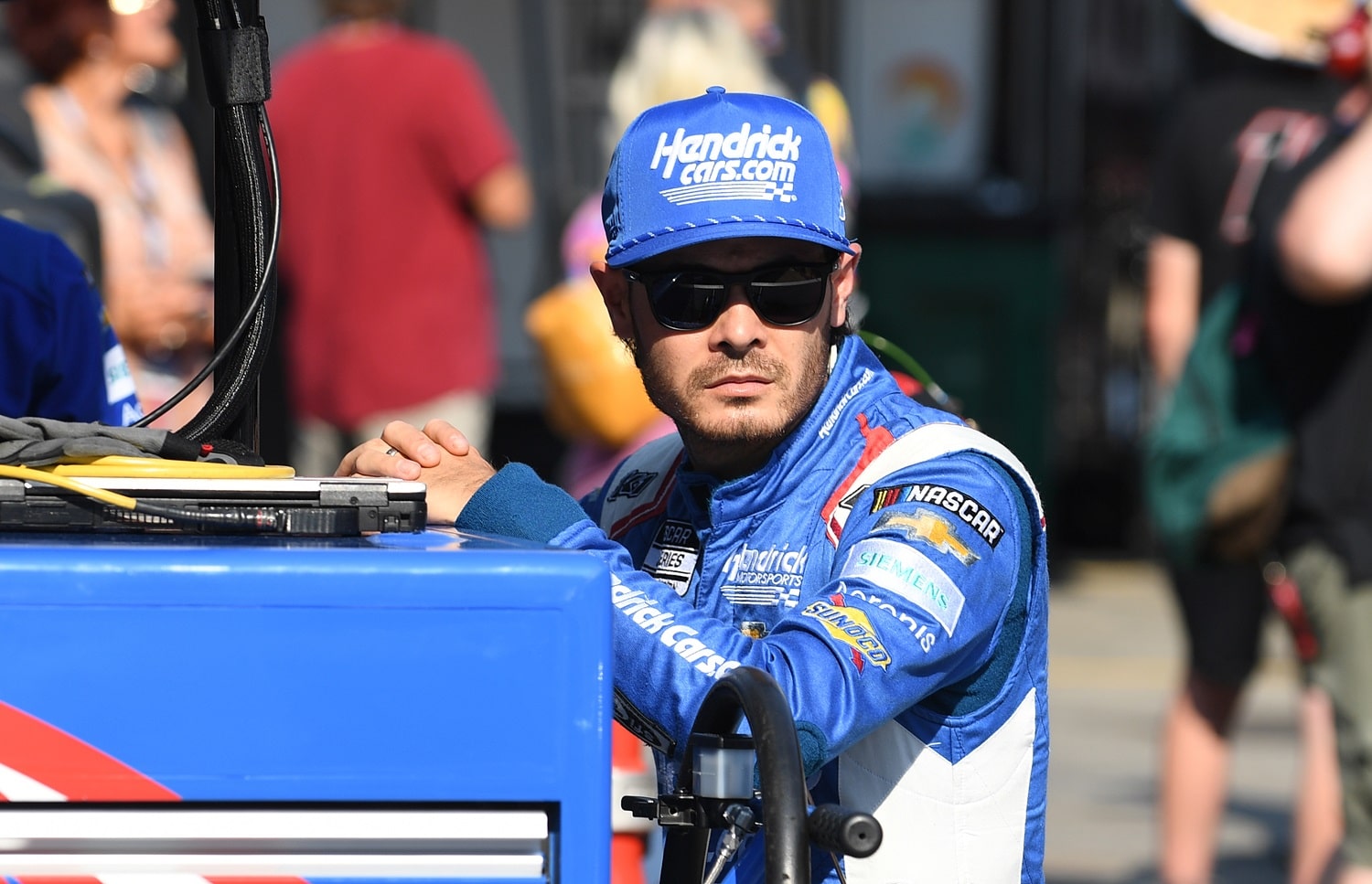 NASCAR Can't Touch Kyle Larson for Saying What Everyone Is Thinking
Kyle Larson seems to cast doubt on whether NASCAR genuinely missed Sunday's incident that led to mid-week penalties against William Byron.
NASCAR is absorbing abuse seldom seen from within. It's not on the level of Georgia Tech roughing up Cumberland by 222-0, but it's also no longer lone wolves like Tony Stewart or Kyle Busch dishing criticism in years past. Everyone's getting in on the act.
In just two weeks, Kevin Harvick, Martin Truex Jr., and now Kyle Larson have piled on the people running the sport. NASCAR officials pushed back on Harvick for his "crappy parts" diatribe, but there's no spinning how badly they botched the Denny Hamlin-William Byron fiasco during and after the race at Texas Motor Speedway.
Larson was the latest to speak up on that episode, and his thoughts began with, "If NASCAR would have just probably done their job … "
He may not have been the first person to think that, but Larson is the only person who can say it as the defending series champion.
Kyle Larson says NASCAR screwed up handling the William Byron incident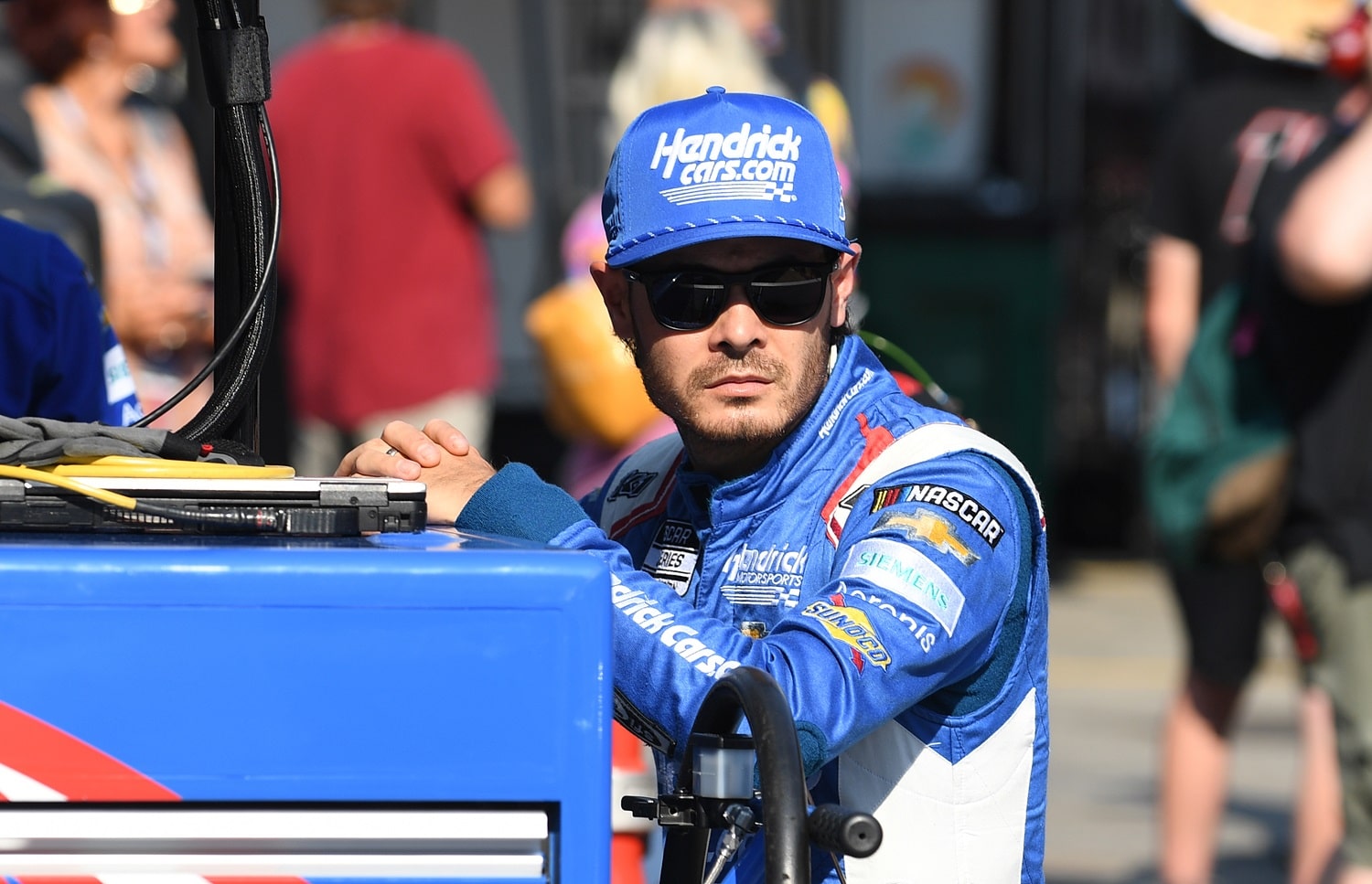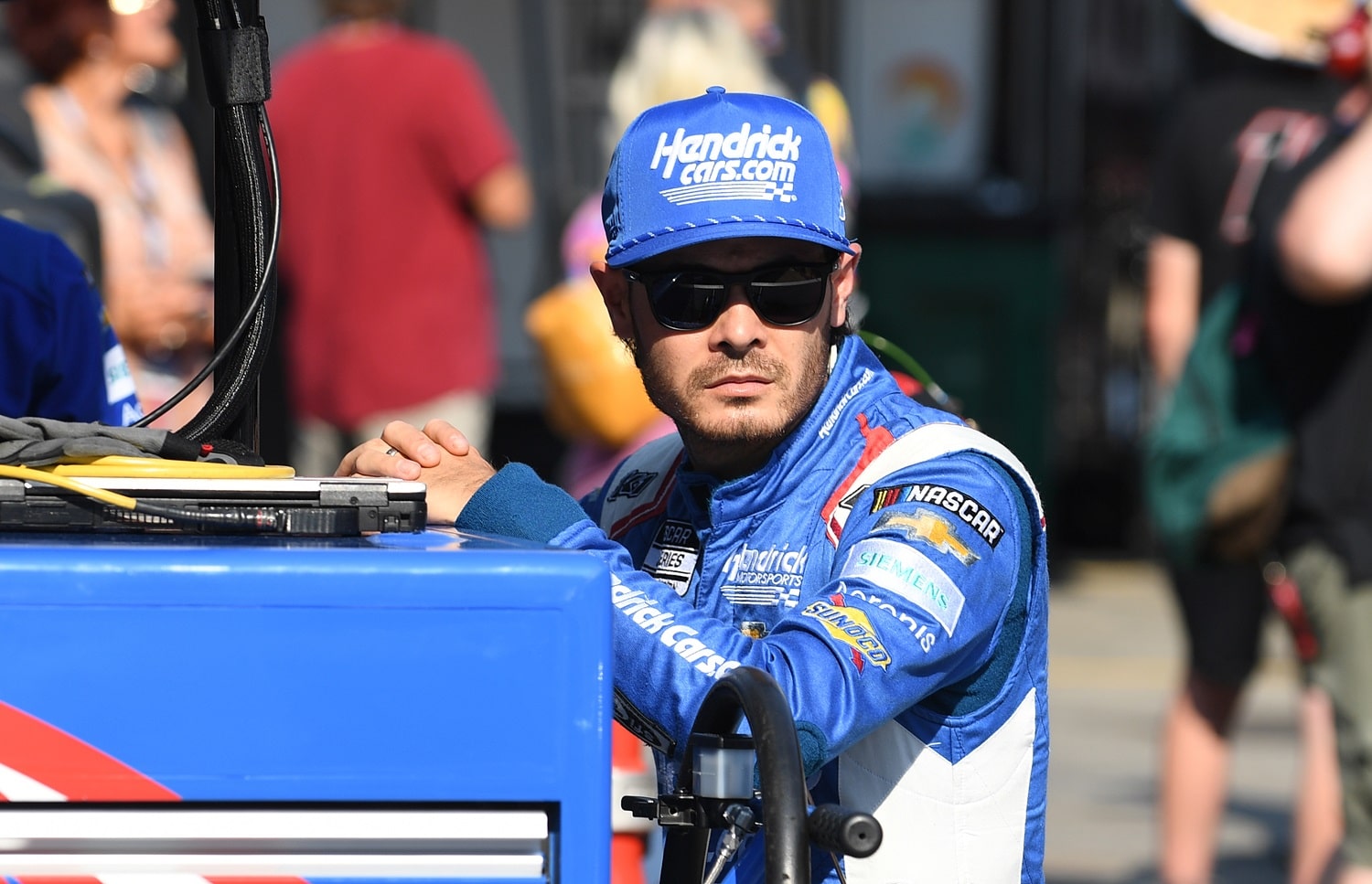 We no longer spend one day reliving the previous race and five looking forward to the next. Rather, followers of the NASCAR Cup Series have needed multiple days lately to move beyond each Sunday's race. Whether it's Kevin Harvick's car burning up on the track, Kyle Busch's engines blowing up, or William Byron playing bumper cars with Denny Hamlin, there's too much to rehash.
In this instance, NASCAR added to it mid-week by fining Byron and docking him 25 crucial points heading into Sunday's playoff race at Talladega. It set off an entirely new discussion over whether the points penalty was fair. Kyle Larson, Byron's teammate at Hendrick Motorsports, came down on the predictable side.
"If NASCAR would have just probably done their job in the moment and whatever that may have been, you know, put him to the tail on the longest line, even penalized them a lap, he would have overcome that and it wouldn't have been a 25-point or 25-position loss," Larson said on SiriusXM NASCAR Radio.
The defending Cup Series champ gets in a shot at NASCAR
Just because they're teammates doesn't mean defending NASCAR Cup Series champion Kyle Larson absolved William Byron of blame for Sunday's incident at Texas Motor Speedway. That would have been an exercise in futility since Byron basically admitted after the race that he intended to bump Denny Hamlin under the yellow as payback for a previous incident, even if he didn't intend to send him spinning.
"William made a mistake and NASCAR in the end probably made a bigger mistake by claiming that they missed it," Larson said. "So, I think, if they would've done their jobs a little bit better, it all would have just gotten handled in the moment."
Claiming that they missed it?
Maybe that was just Larson speaking extemporaneously and not expressing his thoughts precisely. Or perhaps it was Larson saying what so many people were thinking: NASCAR botched the handling of an obvious incident on Sunday so badly that it defied explanation.
One question being batted around concerns the odds of NASCAR missing it if the roles of Byron and Denny Hamlin had been reversed. Kyle Busch already spoke out, asking if favoritism was involved.
In ordinary times, NASCAR wouldn't tolerate what Larson said. Instead, he'd be brought into the trailer and chewed out. But officials knew better than to do that to Kevin Harvick or Martin Truex Jr., who happened to make convincing cases about "crappy parts."
If they let that go, then they pretty much have to give Larson a pass, too. In the meantime, it remains open season on the brass running the sport until they get their act together.
Like Sportscasting on Facebook. Follow us on Twitter @sportscasting19 and subscribe to our YouTube channel.
Got a question or observation about racing? Sportscasting's John Moriello does a mailbag column each Friday. Write to him at [email protected].