NASCAR Mailbag: How To Get Around the 40-Car Rule for the Daytona 500
I hope NASCAR learns from its mistake and reduces the size of the field in the Busch Light Clash to what it was last year. Too many cars this year contributed to a sloppy second half of the main. Now, they're going to start the season with too few cars at Daytona. There's no reason you can't put all 42 cars on the grid on a superspeedway. (From P.W. via Yahoo mail)
I believe NASCAR did learn its lesson and won't repeat the mistake next year when the Busch Light Clash almost certainly returns to the Los Angeles Coliseum and its quirky quarter-mile track.
The field of 27 would have been fine last year when everyone was timid because driving the Next Gen car was a new experience, and teams were short on spare parts at the shop. This time around, everyone knew they could absorb hits at 60 mph with little risk to the car. Too much bravado behind the wheel and too many cars going into the corners at once proved to be a bad combination.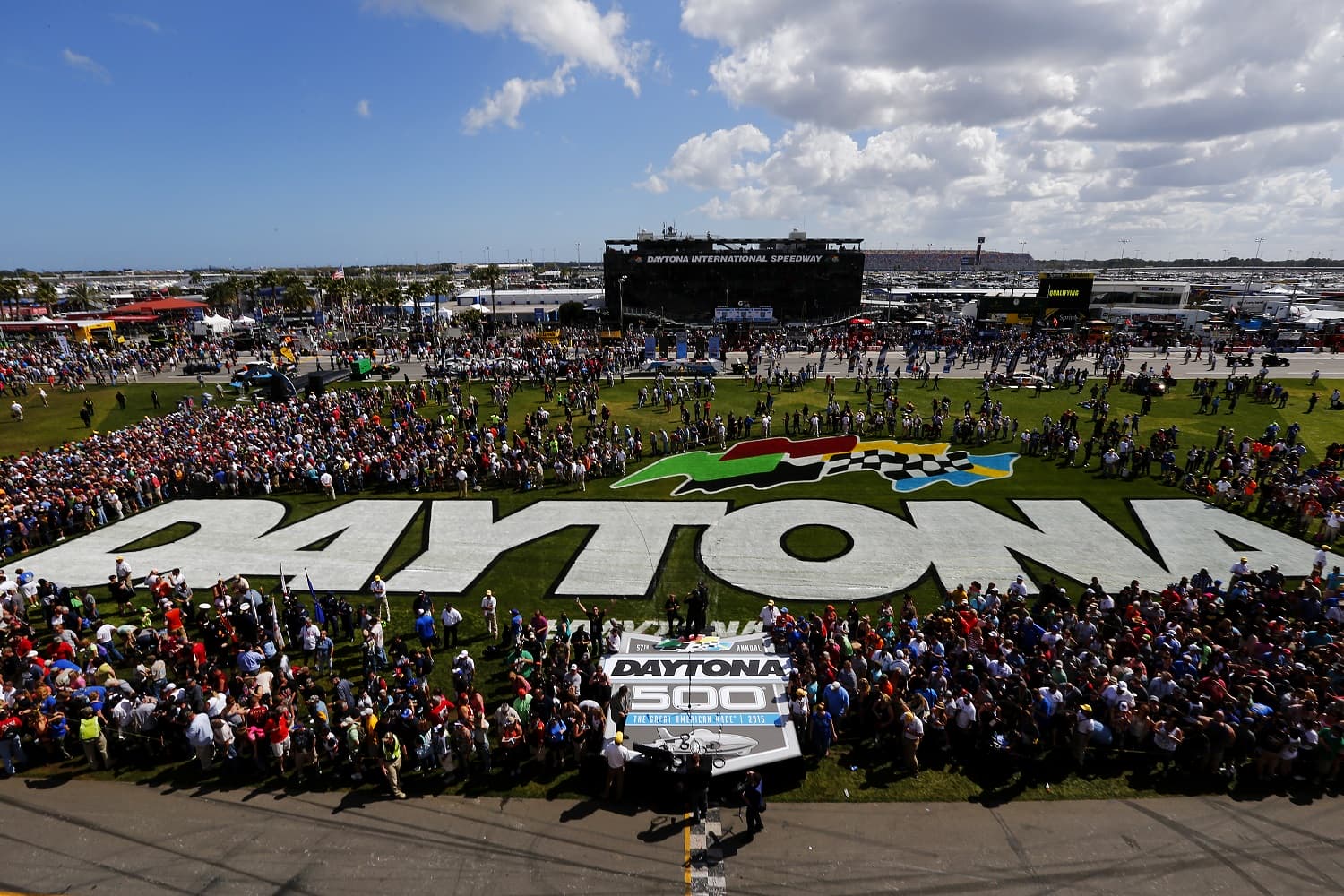 As for the Daytona 500, there are cases to be made pro and con.
While researching an article on Mario Andretti, I was struck by how Daytona routinely started with 50-car fields in the 1960s. However, the attrition rate during races was enormous. The issue then was the durability of everything under the hood. Now, it's chiefly crashes thinning the field. Either way, we wind up with roughly the same number of finishers even while starting with 40-car fields.
Capping the field at 40 for Cup Series races protects some of the value of the 36 charters and helps weed out start-and-parks or vanity entries. Then again, the miserly payouts owners of non-chartered cars get is already a strong disincentive for most.
The list of non-chartered cars trying to qualify at Daytona this year, led by Jimmie Johnson, is strong and includes full-time Cup Series teams running extra cars. NASCAR should make provisions that would allow some of those cars not to count against the 40-car limit.
There's no way the Busch Light Clash should ever be a points race on the Cup schedule. It's more of a circus event than an actual race. Letting someone qualify for the playoffs by winning there would be an embarrassment for the sport. (From S.T. via Gmail)
Well, I'll start by saying NASCAR isn't easily embarrassed. So, there's always that to worry about. Someone from NASCAR leaked the idea as a trial balloon, so there must have been some discussion about it. Thankfully, drivers quickly panned the idea.
Should it somehow become a reality, I envision a points race in the Clash concluding with a dozen attempts at a green-white-checkered finish because of the value of the victory in securing a spot in the playoffs. The following day's penalty report would be longer than a Tom Clancy novel.
Yes, a West Coast placeholder for the one or two years that Fontana goes offline for the conversion to a half-mile track would be optimal. But trying to pull it off on a quarter-mile track won't work. Even figuring out a system for assigning points to cars not making the final poses challenges.
Most important of all is perception. NASCAR markets the speed and danger aspect of Cup racing. The Clash offers neither right now, and NASCAR can't risk a blemish on its prime product.
Got a question or observation about racing? Sportscasting's John Moriello does a mailbag column each Friday. Write to him at [email protected]