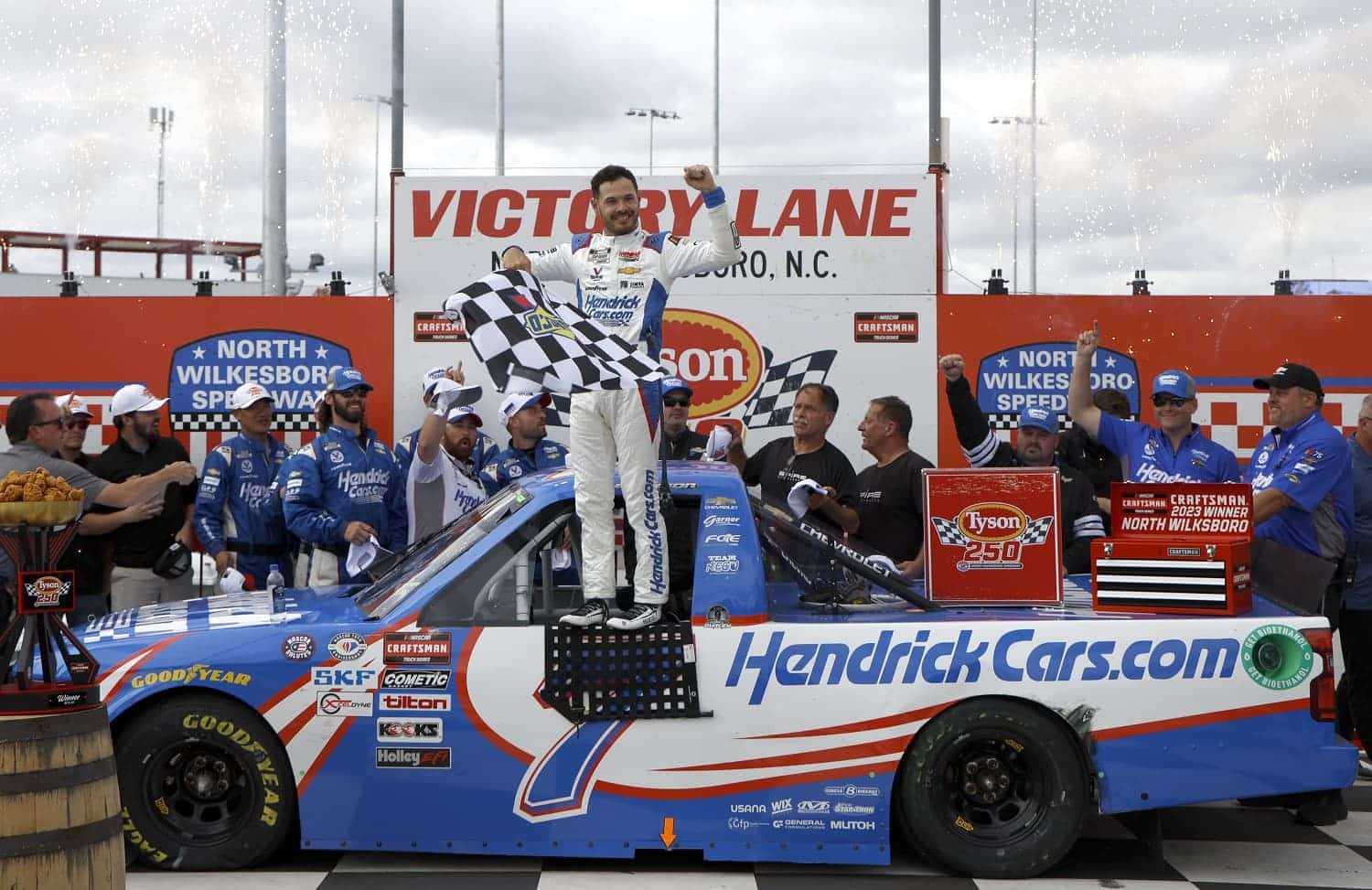 NASCAR Mailbag: Different Kyle, Same Dilemma for the Xfinity and Truck Series
Kyle Larson pulled a weekend sweep at North Wilkesboro Speedway. Naturally, that didn't sit well with some.
Another weekend and another Cup Series driver dropping down to win in a lower series. Kyle Larson had $1 million riding on Sunday's All-Star Race. Did he really need to win the truck race, too? That was a points-paying race for the regulars, and their season is winding down. (From S.C.)
Butter me up and slather on the syrup, too, because I'm about to waffle. Cup Series stars like Kyle Larson and Kyle Busch play a useful role in the sport when they drop down to the second- and third-tier series. While their wins and other high finishes take money and points out of the pockets of full-time competitors, having the best drivers in the sport present puts fans in the seats.
So far this season, AJ Allmendinger has won the Xfinity Series race at COTA, and Larson captured the race at Darlington. In the Craftsman Truck Series, Busch (Las Vegas), Joey Logano (Bristol), and Larson (North Wilkesboro) have taken trips to Victory Lane.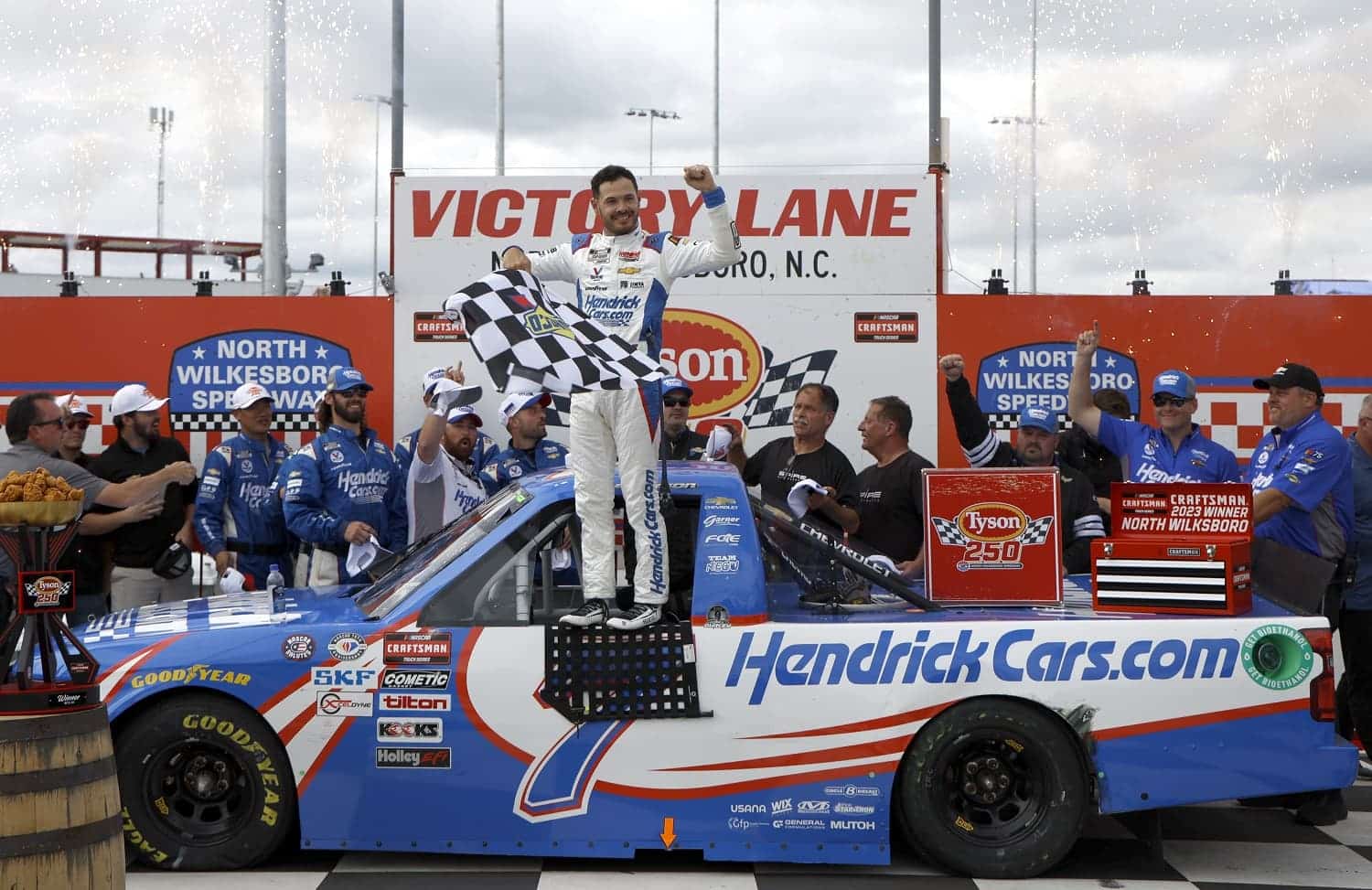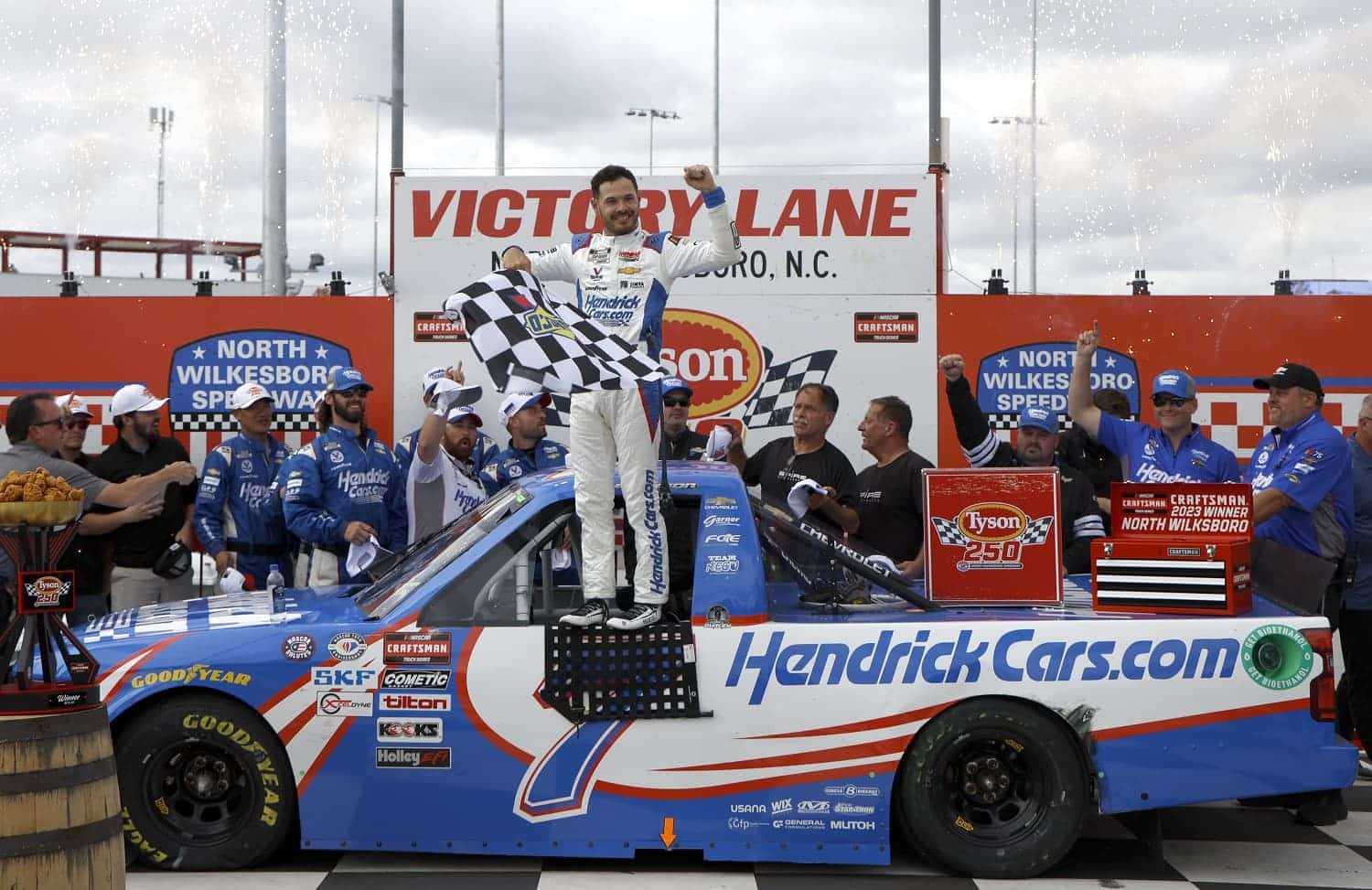 In some cases, particularly on weekends at road courses, Cup drivers want that extra time on the track. That's partly a function of NASCAR curtailing practice time in recent years.
I don't like the idea of outright bans, especially since NASCAR limits appearances by veteran drivers. Maybe there is a compromise to consider: If a Cup driver drops down to race, then weed out his results and move the drivers below him up when awarding stage and final results points.
On the money side, Cup drivers bring sponsorship money with them that's generally superior to what the owners would have otherwise made. So, why not redistribute half the prize money to the rest of the field? That admittedly amounts to a pittance at the truck series level, but it's still something.
I have written several times to different departments about the commentators for NASCAR.  I hope I am contacting the correct department this time so they can actually do something about removing Clint Bowyer as an announcer for NASCAR. (From D.W.)
First, let me say this definitely isn't the right department. On a good day, I can barely influence the flavor of ice cream served in the company cafeteria. Secondly, the email did not come from that D.W. I'm sure Darrell Waltrip has nothing against Clint Bowyer's work for Fox Sports.
Having said that, Bowyer is going to need to up his game in 2024 when Kevin Harvick comes aboard as the third man in the booth. When he's working with Joey Logano on some weekend race coverage, Harvick presents a pleasant analyst-to-comedian ratio that Bowyer lacks.
They'll presumably develop some chemistry over the course of working with each other for five months, but I can envision Bowyer having trouble keeping up with his new partner.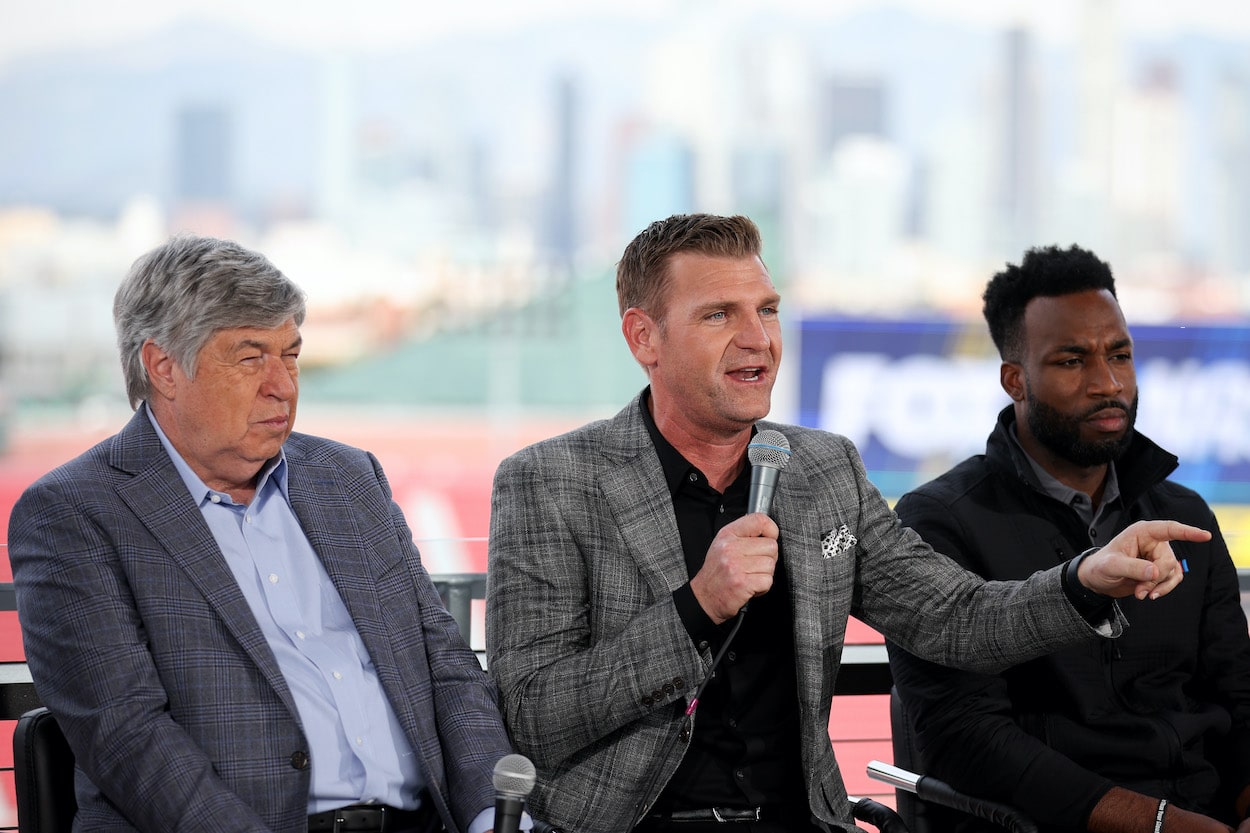 On the subject of the Fox booth, kudos to Denny Hamlin for giving Jamie McMurray a shoutout on Monday for the 2010 Daytona 500 winner's TV work at North Wilkesboro.
"McMurray? A-plus job in the booth," Hamlin said during his Actions Detrimental podcast. "Gosh, Fox, give Jamie McMurray a chance, please. He is so good with his analyzing things that are going on, and I thought the combination of him and Bowyer together was great."
Got a question or observation about racing? Sportscasting's John Moriello does a mailbag column each Friday. Write to him at [email protected]