Why Isn't Fox Showing the NASCAR All-Star Race?
Fox has opted once again to show the NASCAR All-Star Race on one of its cable networks.
NASCAR has returned to North Wilkesboro Speedway this weekend for the first time since 1996. It's not a points event, but the All-Star Race is a big deal thanks to its $1 million first prize and the appeal of going back to a beloved track that has undergone a huge transformation.
So, why is the race being shown Sunday night on a cable channel rather than a broadcast network that would offer a larger potential audience?
The All-Star Race comes to North Wilkesboro Speedway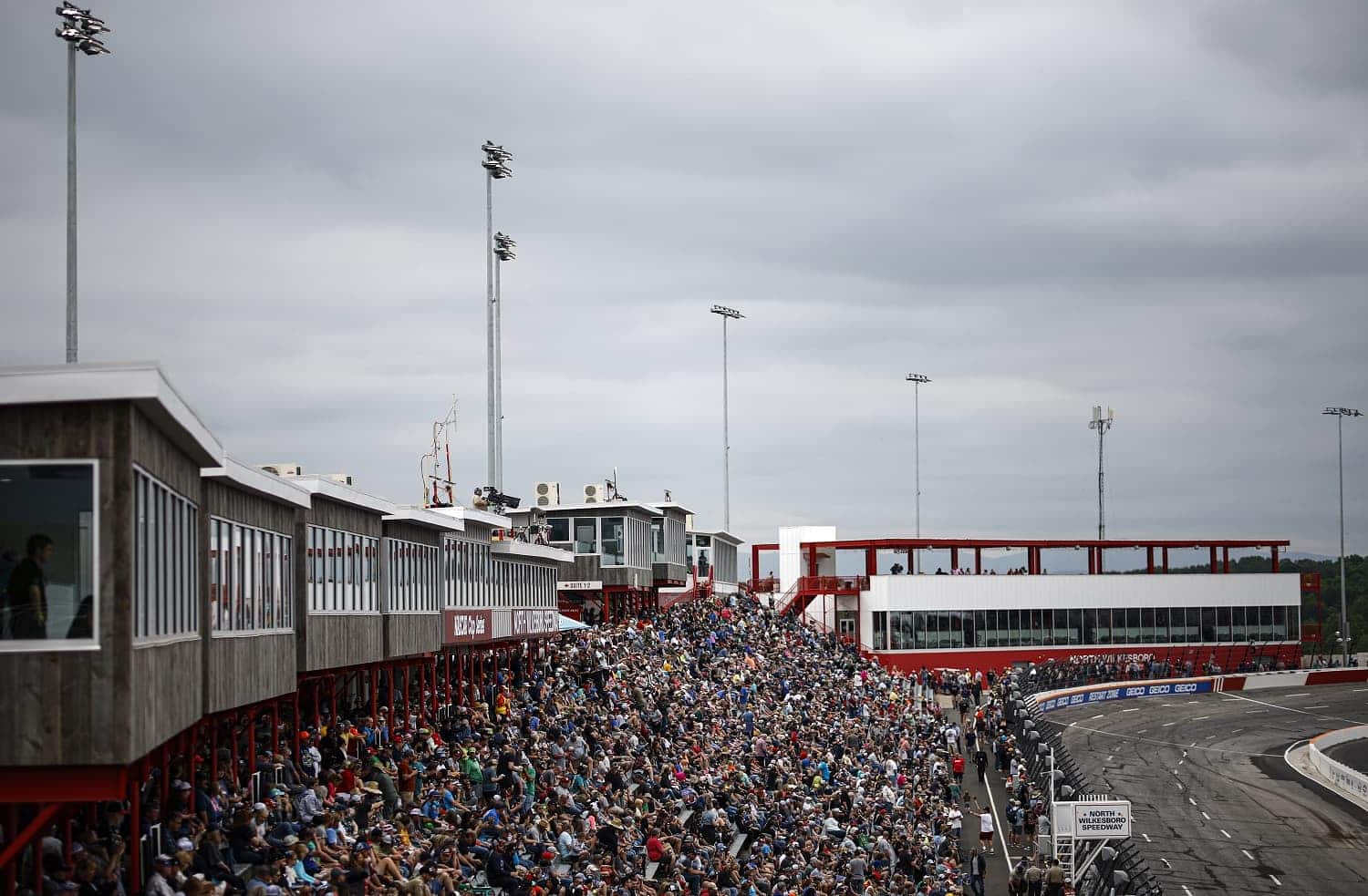 Though Ross Chastain, Kyle Busch, and Kyle Larson make news on a regular basis, NASCAR doesn't quite have the star power of the days of Jeff Gordon, Dale Earnhardt, and Dale Jarrett. They were the top three finishers in the Tyson Holly Farms 400 on Sept 29, 1996, in the last NASCAR appearance at North Wilkesboro Speedway.
In the years since, the track went from seldomly used to shuttered, with the entire property falling into disrepair. That's why the year-long renovation, which Dale Earnhardt Jr. frequently pushed for, is a big deal. NASCAR is bringing its All-Star Race there, offering the entire nation the chance to see the transformation.
North Wilkesboro is a 0.625-mile oval, and it's precisely the sort of short track fans were clamoring for a few years ago to join the ranks of Bristol, Martinsville, and Richmond on the annual schedule.
Sunday will go a long way toward determining whether the venue can find a long-term spot on the schedule, whether as host of the All-Star Race or as a points race when Fontana falls out of play during its own renovation.
The All-Star Race is on FS1 instead of Fox
Fox Sports is down to its final four race weekends of the 2023 NASCAR Cup Series season. After the All-Star Race and then the Coca-Cola 600 in nearby Charlotte, the series moves to World Wide Technology Raceway and then Sonoma. Beginning on June 25 in Nashville, NBC Sports takes over coverage through the Championship 4 in November.
However, Fox is going out with a whimper rather than a bang in the sense that most of the back half of its schedule has called for showing races on the FS1 cable network, which has a smaller potential reach than the Fox TV network. That's the case again this year with the All-Star Race.
Fox Sports used to air the All-Star Race on Speed Network, another cable channel, and it moved that race to FS1 in 2014. It has stayed there since. For what it's worth, NBC also puts much of its racing coverage on cable TV, namely USA Network.
Why do Fox and NBC move Cup Series races to cable when they're spending a combined $820 million annually in rights fees? Part of it is to make way for other programming that it wants to showcase where viewership is highest.
Additionally, network executives recognize sports fans follow their favorite drivers to wherever the races are shown. Sending them to FS1 and USA beefs up the value of those channels when it comes time for the broadcasters to negotiate carriage fees with cable and satellite TV providers.
Fox changed the look of racing coverage in 2013
Fox Broadcasting Company began offering programming in 1986 with a modest content schedule and slowly ramped up to a full offering of primetime options. However, it did not have a sports division until Fox landed a piece of the NFL contract in 1994.
In 2001, NASCAR became a cornerstone of Fox's sports schedule, with races shown on the TV network as well as on Speed Channel, a cable company owned by Fox. In August 2013, the network expanded its capacity with the launch of FS1 and FS2, cable networks intended to compete with Disney's ESPN channels. To do so, however, Fox shut down Speed Channel.
The positive was that Fox added NASCAR content on FS1. Aside from moving seven Cup Series races to its new cable channel in 2014, it placed 14 Xfinity Series dates and the entire Truck Series schedule there. Additionally, this season is the 10th year of NASCAR Race Hub, its nightly news show during the season.
Got a question or observation about racing? Sportscasting's John Moriello does a mailbag column each Friday. Write to him at [email protected]