NASCAR Mailbag: Who You Got in the Busch Light Clash?
I'm predicting more bent sheet metal and hurt feelings from this year's NASCAR Busch Light Clash. I think guys were timid last year because it was the first time racing the Next Gen car competitively and teams were still dealing with a parts shortage. No holds barred this time, which makes Kyle Busch the most dangerous driver out there. (From J.S. at Gmail.com)
Aside from the fact that you can't do much damage at 45 mph, I'd say your take is spot-on. I'd hazard a guess that two-thirds of the field hadn't been on a quarter-mile track in a decade unless it was in sprint cars, and everyone was under instructions to bring their ride home in one piece because NASCAR took so long getting parts into the pipeline.
I expect drivers to be more aggressive, and it doesn't hurt that rookie Noah Gragson and Ty Gibbs are familiar with the Next Gen car as well as uninhibited when it comes to stirring things up. Put them out there with risk-takers like Ross Chastain, and we could have ourselves a fun competition.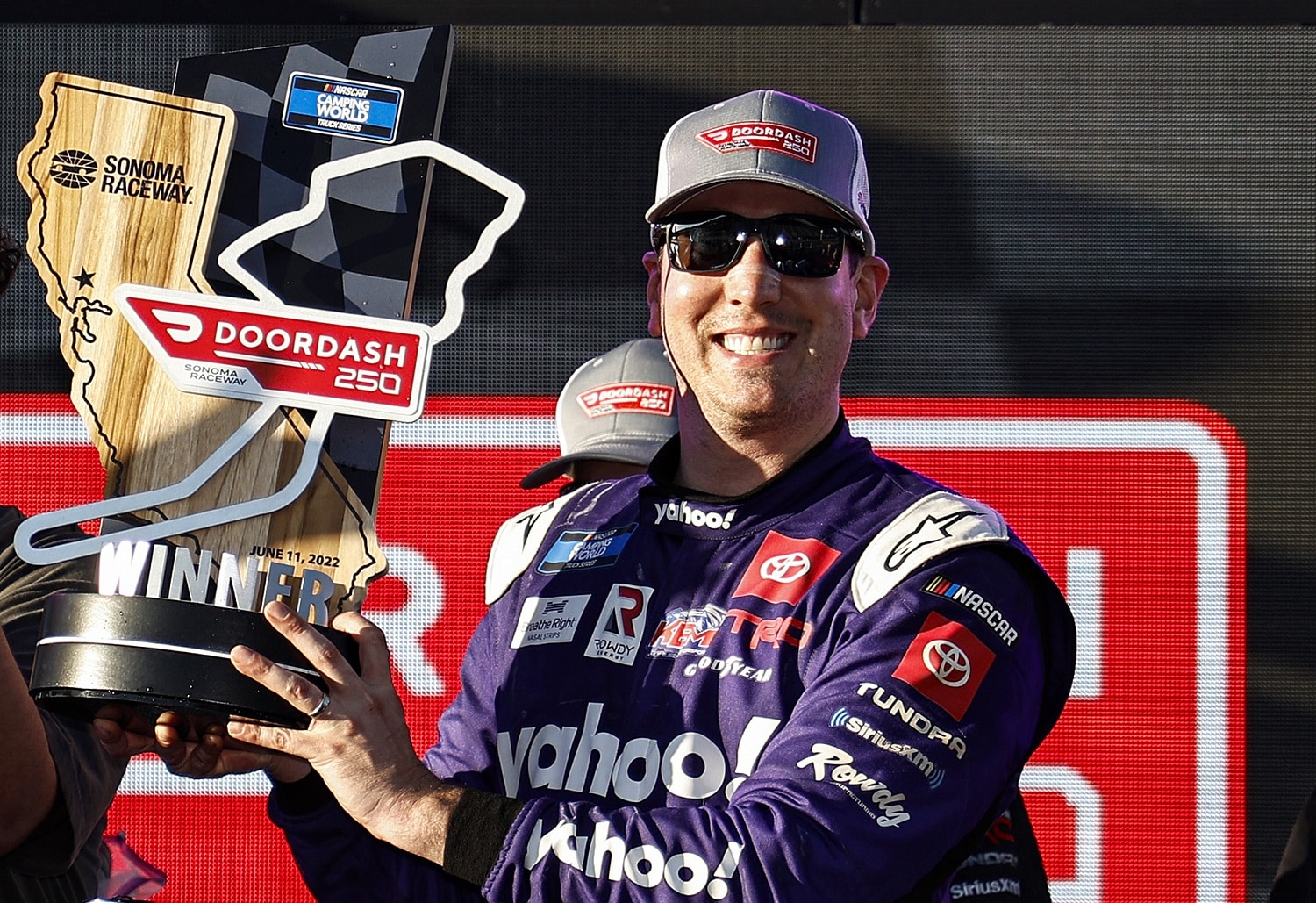 Come next Sunday night, I'm picking Kyle Busch to be wearing the gold medal, Kyle Larson the silver, and Chris Buescher the bronze.
I read Todd Bodine's comments on how Jimmie Johnson's limited return to the Cup Series should pause the clock on his waiting period for Hall of Fame eligibility. Has Bodine not been watching what Dale Earnhardt Jr. has been doing every year since "retiring?" (From S.T. via direct message)
Lest we forget, Todd Bodine's own standards from his ready-fire-aim school of rhetoric would require pushing his own Hall of Fame candidacy back another two years since he ran six races in trucks last season to reach 800 NASCAR starts for a career that began in 1986.
(Wandering off-topic for a moment: Bodine's ledger shows only 15 wins in Xfinity cars and 22 more in trucks. However, he does own the Craftsman Truck Series championships from 2006 and '10. Does the combination of that and longevity eventually land him in the Hall?)
Now, back to the topic at hand …
Forget about Dale Jr.'s one or two Xfinity races per season. That isn't even the best example of why Bodine should rethink his opposition to letting voters consider (and select) Jimmie Johnson for induction in the upcoming committee meetings. Those same voters set a precedent a year ago by allowing Matt Kenseth's candidacy to go forward, which resulted in his recent induction in the ceremony in Charlotte, North Carolina.
Kenseth left full-time racing after the 2017 season and then competed in the second half of 2018 for Roush Fenway Racing, sharing the No. 6 Ford with Trevor Bayne. After sitting out all of 2019, Kenseth returned for 32 races in 2020 after Chip Ganassi Racing fired Kyle Larson.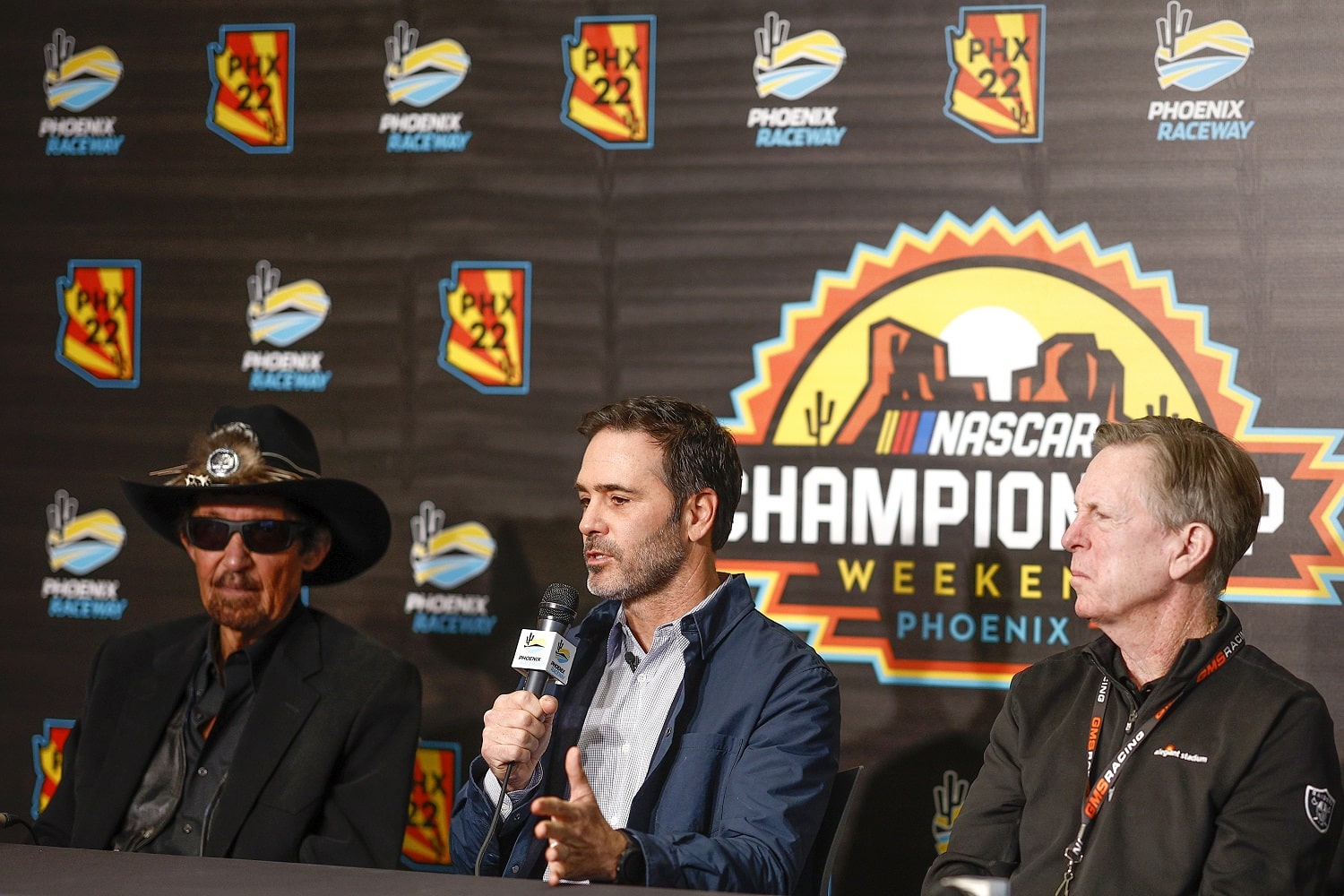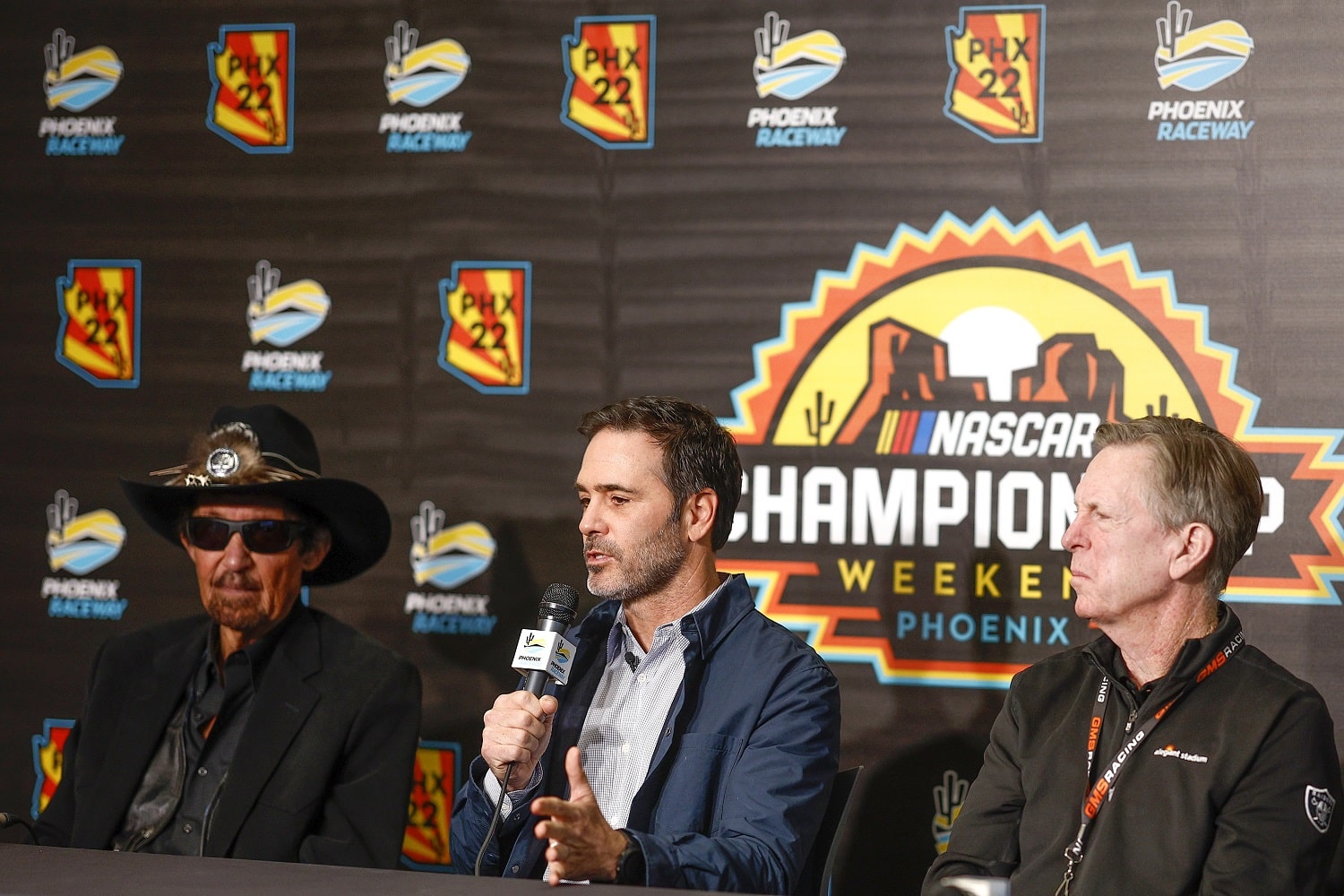 Under the selection committee's criteria, Kenseth should have had to wait two years for consideration, which means he would be eligible now. However, the committee considered his emergency gig at CGR to be an extenuating circumstance. But if we're going to be honest about it, I believe the voters were already looking ahead to selecting JJ this year alongside longtime crew chief Chad Knaus, who was on the box for all seven championships.
Given that that list of NASCAR HOF candidates these days is thinner than the "B plot" on the last season of Big Bang Theory episodes, Kenseth was going to be voted in next year and inducted in January 2025 anyway.
Even Simone Biles couldn't pull off the gymnastics necessary to say no to JJ this year after picking Kenseth last year.
Got a question or observation about racing? Sportscasting's John Moriello does a mailbag column each Friday. Write to him at [email protected]