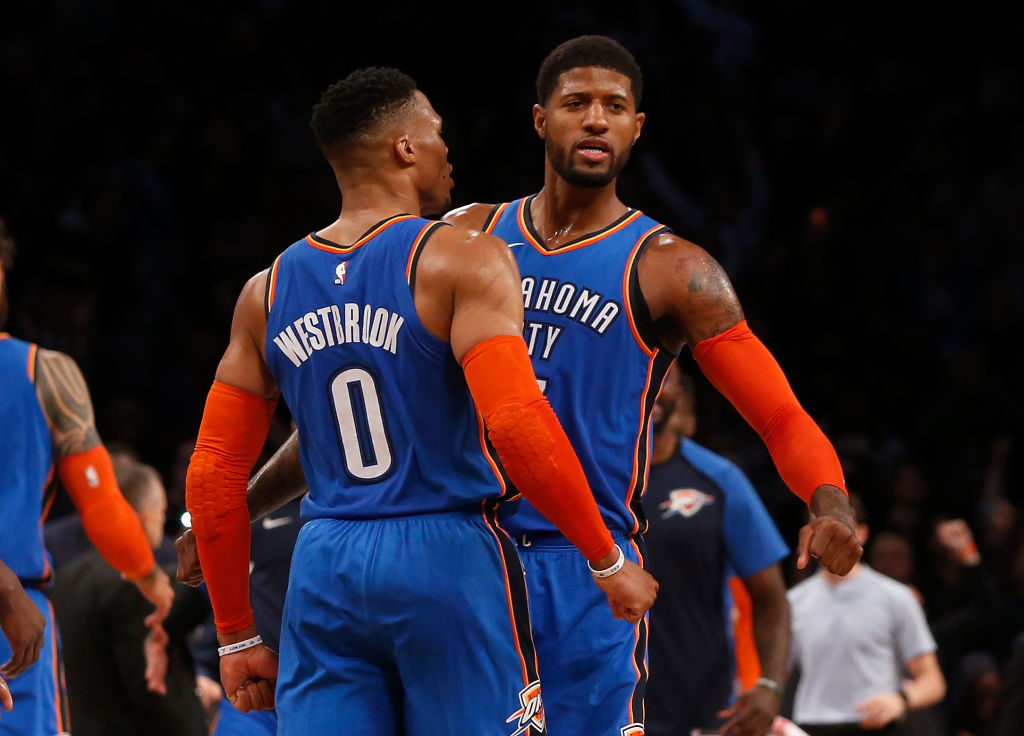 NBA: The 8 Teams That Will Make the Western Conference Playoffs in 2020
The Western Conference in the NBA is still cutthroat, and we think these eight teams have what it takes to make the playoffs in 2020.
Next season the Western Conference in the NBA will be wide open. There are a bunch of free agent moves that need to be decided, and the reigning five-time Western Conference champion Golden State Warriors will look vastly different after injuries to Kevin Durant and Klay Thompson.

The Warriors could make it back to the Finals, but it will be a lot tougher for Stephen Curry, Draymond Green, and whoever else is around them to survive a conference that is deeper and more talented than their East counterpart.

Today we will look at the eight teams we expect to make the playoffs next season and rank them from No. 8 to No. 1. (Records are from 2018-19 season).

8. Los Angeles Lakers (37-45)
LeBron James' first season in L.A. didn't go according to plan. He wasn't able to bring in another big game free agent like Paul George, and injuries caused a lot of chemistry issues with the team as they finished No. 12 in the West. This season should be different, as they swung for the fences to land superstar Anthony Davis, and should put up a roster capable of making the playoffs.

7. Houston Rockets (53-29)
If the Rockets have pretty much the same roster as last season, then why are they a few seeds lower? The fighting between Chris Paul and James Harden could threaten to rip the team apart. We don't expect either play to be traded due to their status (Harden) or contract (Paul), and with Mike D'Antoni in a potential lame-duck season, the Rockets have the potential to slide in the standings.

6. San Antonio Spurs (48-34)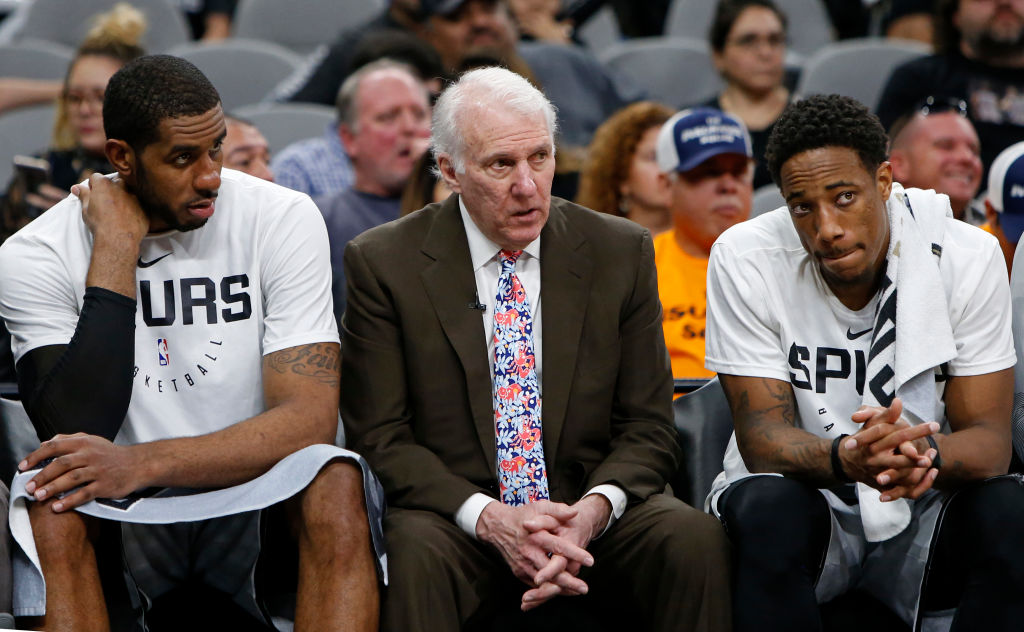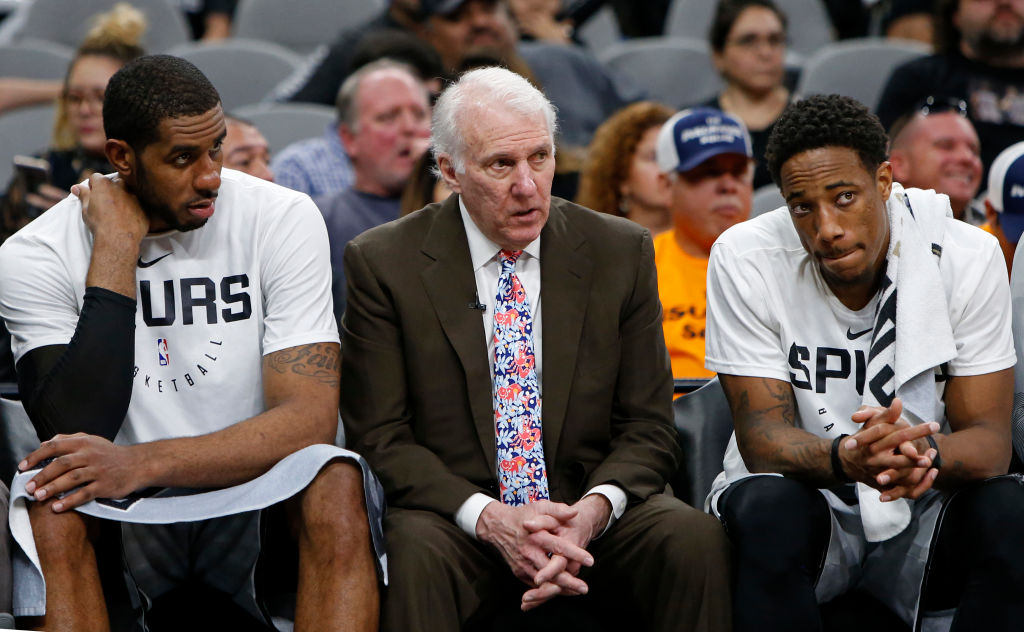 San Antonio was a Game 7 win away from the West semifinals, and there's no reason to believe they won't be back again next year. DeMar DeRozan will have a full offseason under Gregg Popovich's system, and LaMarcus Aldridge is still one of the best big men at attacking from the mid-range. We don't think one of the model franchises in the NBA will stay down for too long, no matter what happens in free agency.

5. Golden State Warriors (57-25)
The Warriors will look very different next season — no Kevin Durant, no Andre Iguodala — but we still think this is a tough team to beat in the West. Klay Thompson resigned, and he could be back from his ACL injury in time for the start of the playoffs. A team with Klay Thompson, Stephen Curry, and Draymond Green? All they did was win a couple of championships and were a heroic LeBron block from winning four straight.

4. Portland Trailblazers (53-29)
Portland is for real. The only reason we have them at No. 4 instead of the top of the West is the injury to Jusuf Nurkic. If he is healthy, there's no question Portland will battle for a top seed. However, recovering from a broken leg can take time, and if he doesn't play next season, it will be up to CJ McCollum and Damian Lillard to carry their offense.

3. Oklahoma City Thunder (49-33)
How much longer can Russell Westbrook go at this pace? Westbrook's numbers declined across the board last season, and his shooting was down in pretty much every category. One tidbit you may not know? Westbrook had to adjust his free throw routine since the NBA reduced the time allowed per attempt, which forced him to change things up at the charity stripe.

He will be hungry, Paul George will be hungry, and with Andre Roberson healthy, this could be the best defense in the entire NBA.

2. Los Angeles Clippers (48-34)
We are going under the assumption that Kawhi Leonard heads to the Clippers this offseason. A perimeter defense that includes Patrick Beverley and Leonard could cause nightmares for opposing teams. If he signs there, expect Leonard to quickly impact the Clippers and the Western Conference, and to put them in championship contention.

1. Denver Nuggets (54-28)
The Nuggets enjoyed a much-needed extended postseason run, and they should come out confident they can win the West next season. With Jamal Murray and Nikola Jokic leading the way, Denver will be the toughest team to eliminate next postseason. Could they reach 60 wins? It will be hard to do in the West, but they will still be a dominant team next year.