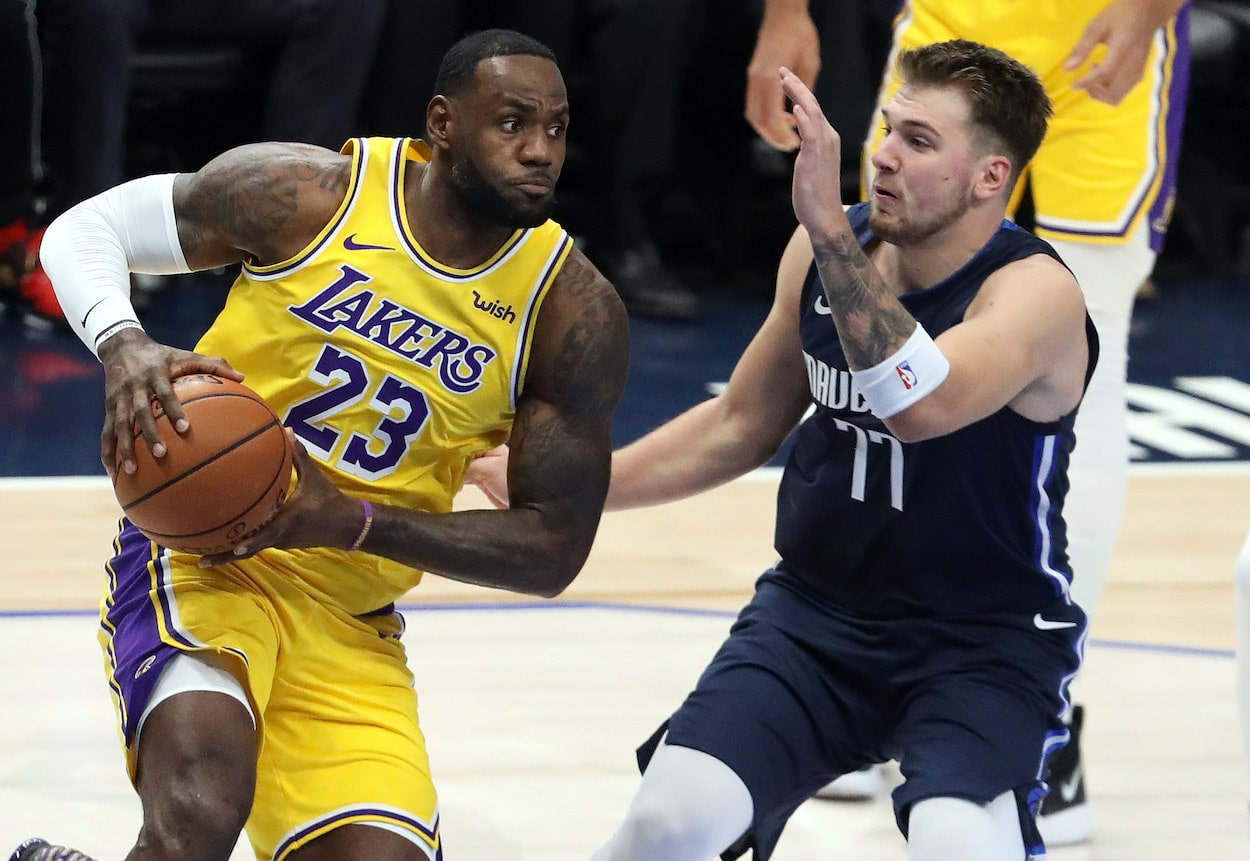 Which NBA Teams Are Playing on Christmas Day 2022?
What does the NBA Christmas Day schedule look like this year?
The NBA has been synonymous with Christmas Day for nearly eight decades. Every year dating back to 1947, there has been at least one NBA game played on Dec. 25 to keep us entertained during the holiday season. That annual tradition will continue this year with five star-studded games on Christmas.
So, which teams are playing on NBA Christmas Day 2022?
NBA Christmas Day schedule: Which teams are playing this year?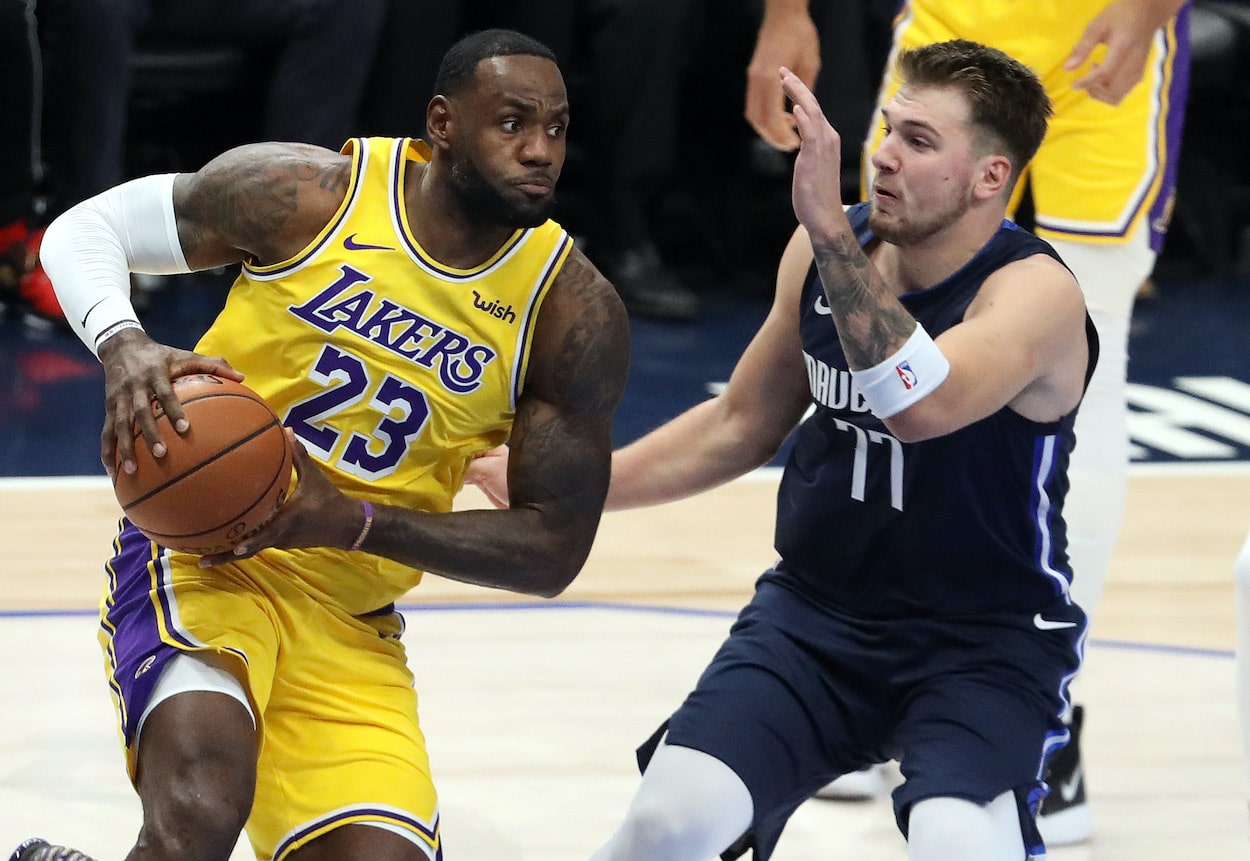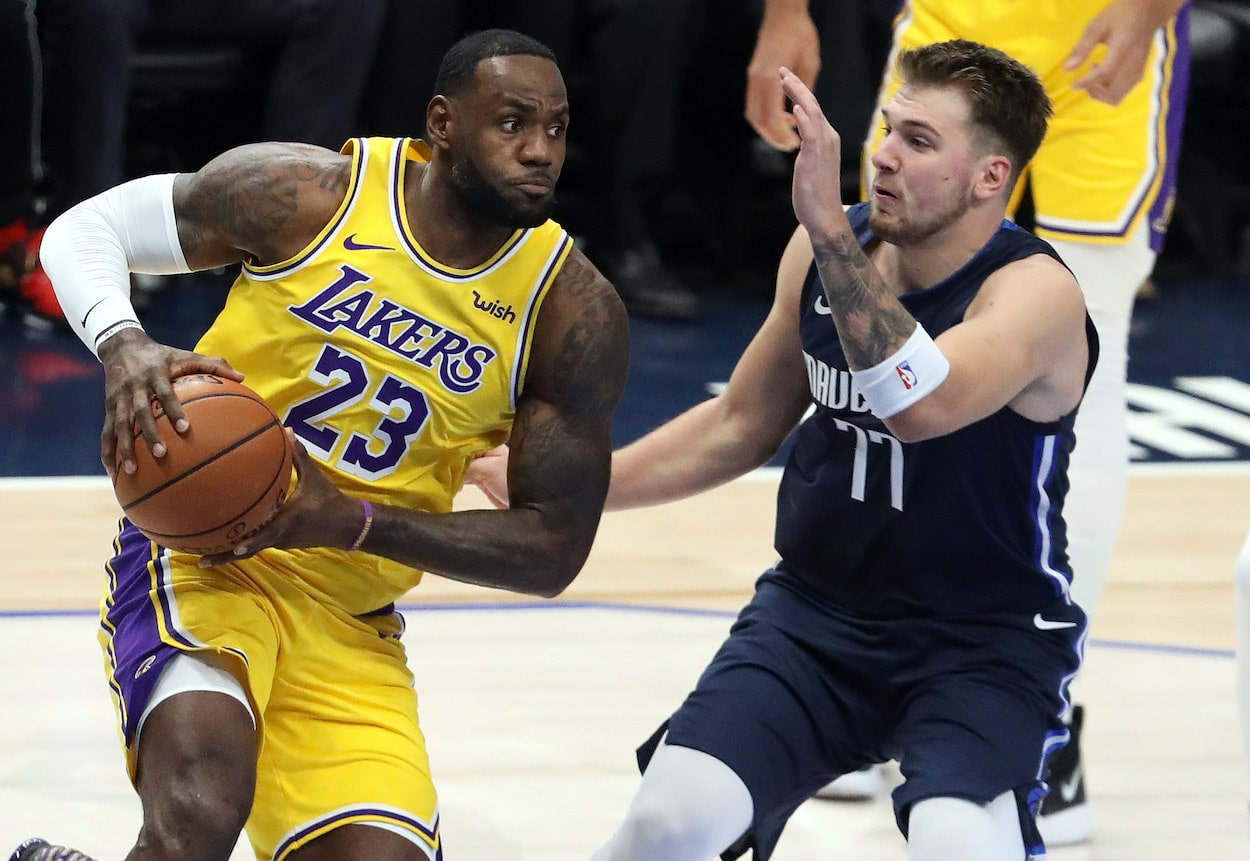 The NBA will showcase five games on Christmas Day 2022 for the 15th year in a row, and we'll see a ton of familiar teams and players that are regularly featured on primetime during the holidays.
To start us off, the red-hot New York Knicks will host the Philadelphia 76ers at Madison Square Garden. Both teams have rebounded from slow starts and find themselves near the top of the Eastern Conference standings as we inch closer to 2023.
Next up we'll have LeBron James and the Los Angeles Lakers hosting Luka Doncic and the Dallas Mavericks. LeBron already holds the all-time record for points scored on Christmas Day, so he'll only increase his lead on Sunday afternoon.
The middle game is by far the most intriguing matchup of the day, as the East-leading Milwaukee Bucks will travel to TD Garden to face off against the Boston Celtics. You could argue the Bucks and the Celtics are the best two teams in the NBA right now, so this one should be fun.
The night slate begins with the Golden State Warriors hosting the Memphis Grizzlies. This would be a fascinating point guard matchup between Stephen Curry and Ja Morant, but Curry won't be suiting up due to a shoulder injury. Bummer.
In the nightcap, two-time MVP Nikola Jokic and the Denver Nuggets will host the Phoenix Suns. Here's how the full NBA Christmas Day schedule shakes out:
New York Knicks vs. Philadelphia 76ers – 12 p.m. ET (ABC/ESPN)
Dallas Mavericks vs. Los Angeles Lakers – 2:30 p.m. ET (ABC/ESPN)
Boston Celtics vs. Milwaukee Bucks – 5 p.m. ET (ABC/ESPN)
Golden State Warriors vs. Memphis Grizzlies – 8 p.m. ET (ABC/ESPN)
Denver Nuggets vs. Phoenix Suns – 10:30 p.m. ET (ABC/ESPN)
Which NBA team has played the most on Christmas Day?
Over the 74-year history of NBA Christmas Day games, no team has been featured more than the New York Knicks. The Knicks have played 54 games on Dec. 25, while no other team has played more than 48. Although New York has played the most games on Christmas, it doesn't hold the record for the most wins.
That title belongs to the Los Angeles Lakers, who are 24-24 in 48 Christmas Day appearances. The Knicks have 23 wins, and the Philadelphia 76ers and Sacramento Kings each have 18 wins.