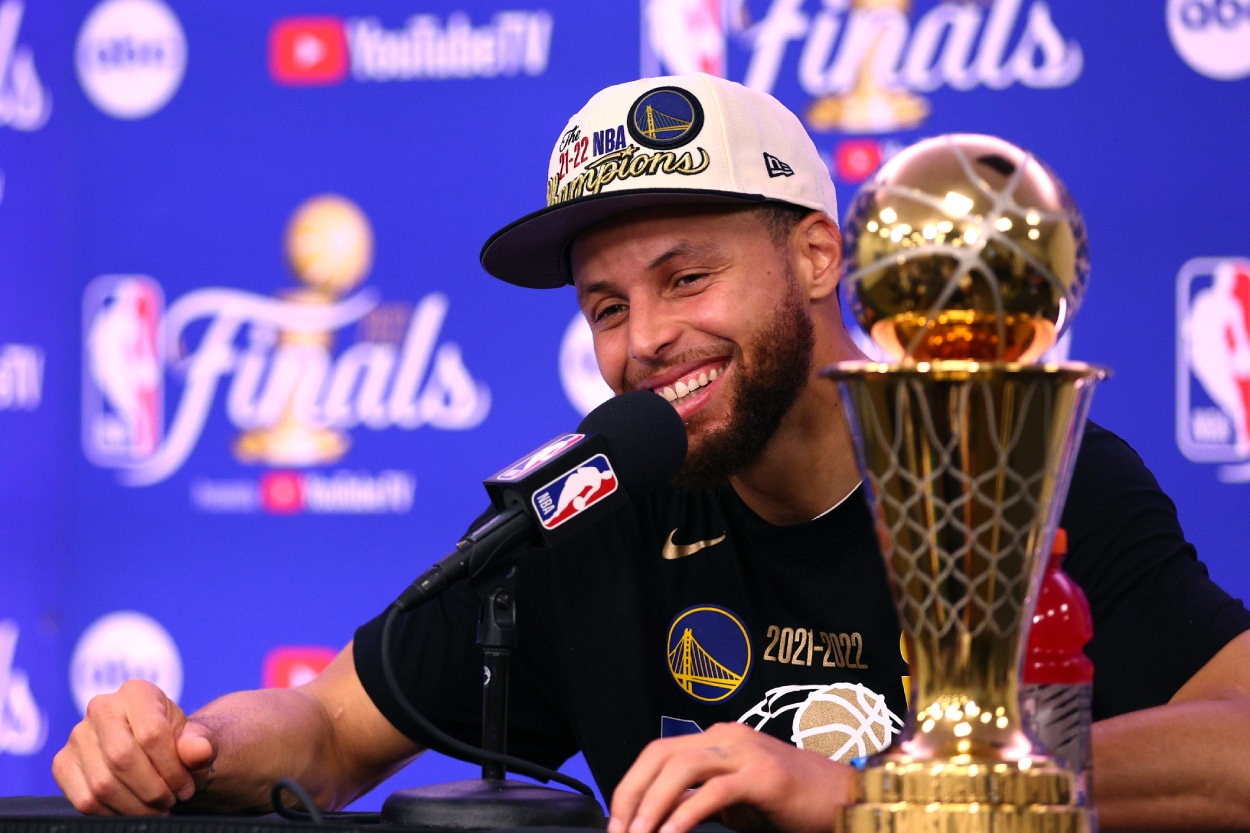 Stephen Curry Dishes Out Major Assist… to Boston?
Stephen Curry does have a little loyalty to Boston off the basketball court.
The Golden State Warriors were in trouble heading into Game 4 of the 2022 NBA Finals against the Boston Celtics. The Celtics stole homecourt advantage by winning a game in San Francisco. Then they posted a 16-point win in Boston in Game 3. If there was ever a must-win situation in a non-elimination game, Game 4 was it. Stephen Curry took charge.
In front of a hostile Boston crowd, Curry put the Warriors on his back, scoring 43 points in a 107-97 Golden State victory. The two-time MVP showed rare emotion during the game, talking back to the relentless crowd. Recently, Curry did his part to help the people of Boston, although it didn't have anything to do with basketball.
Stephen Curry recently admitted he had some extra fire playing in front of Boston Celtics fans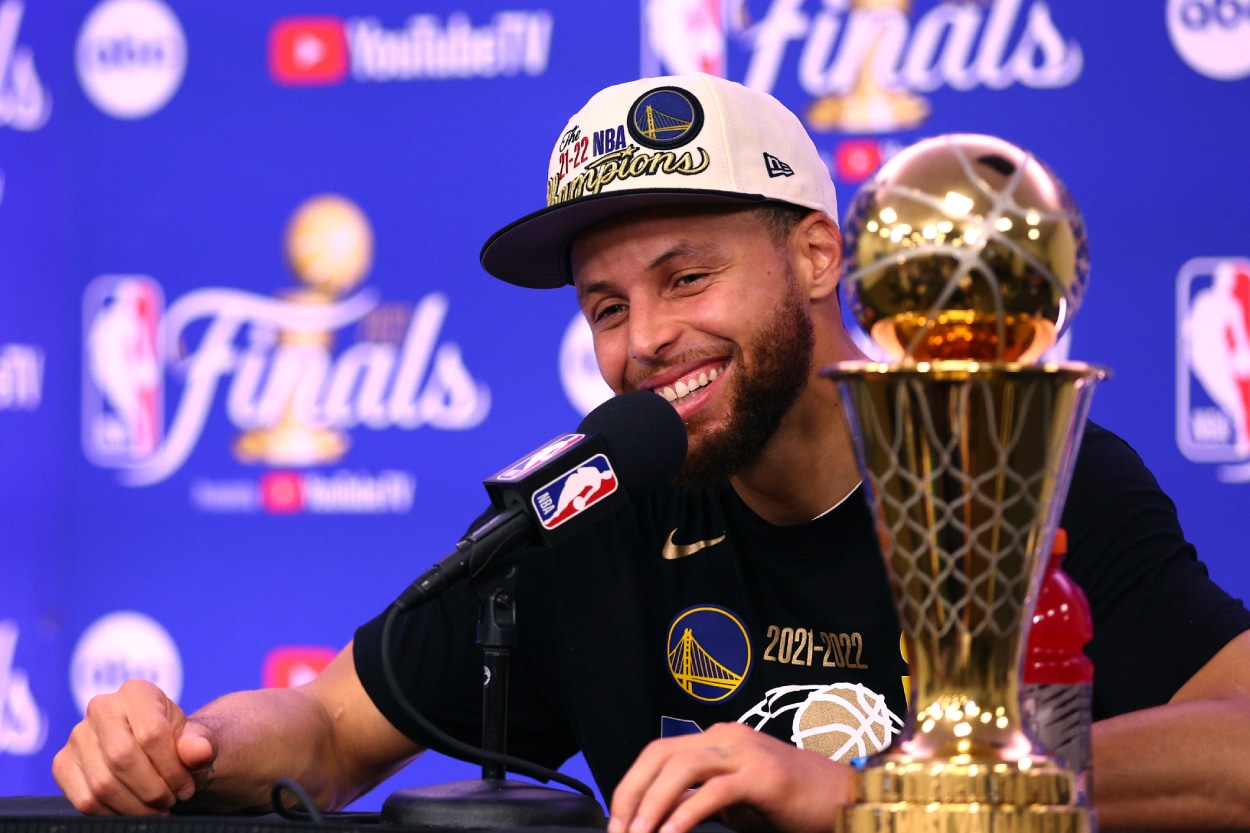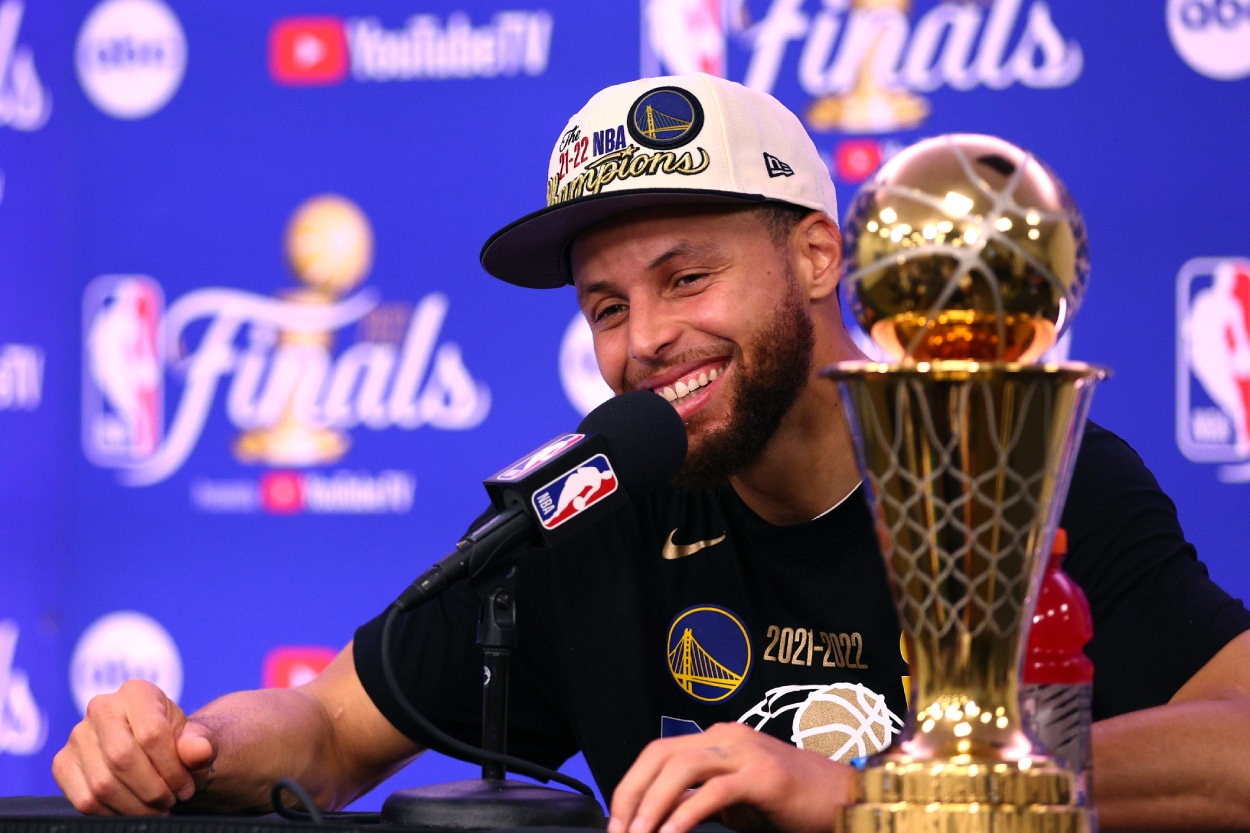 Celtics fans had a problem with the play of Curry's teammate Draymond Green during the first two games of the series. Green had a tough series, but he irked Celtics players and fans with his antics on the court. He baited players with dirty play, and when the series shifted to Boston, Celtics fans let him have it.
Fans booed Green every time he touched the ball. They chanted expletives at him throughout the series. Klay Thompson blasted those fans during a press conference, sarcastically labeling them "classy."
Curry admitted playing in front of that Boston crowd added a little extra motivation for him.
"I have so much experience in that setting," Curry said recently on J.J. Redick's Old Man and the Three podcast. "Obviously, that was the sixth one. It was different because it was in Boston and in that hostile environment. It was different because we were tested in a way where this was new.
"When you see this fan base go at one of your guys and constantly berate him, cross the line, and do all that stuff, and you lose Game 3, and you're in that environment, you're like, 'Holy s***. This is going to be a dogfight.'"
He admitted he got a little loud himself with those fans.
"I hit that one shot, and I started yelling at the crowd," he said. "Said this was going to be a different motherf***ing game. I said that. My mama got mad at me because of my word choice, but I was just unleashing a different level of 'I'm here. We're here.'"
Curry just did his best to help some Boston fans
Although it has nothing to do with basketball, Curry is doing what he can to help some Boston fans. He's a huge Boston Red Sox fan, and he's trying to make a pitch for New York Yankees slugger and American League MVP Aaron Judge to sign a free-agent deal with the San Francisco Giants.
He did it with the Red Sox in mind.
"I can neither confirm nor deny," Curry told NBC Sports Bay Area on Wednesday when asked if he made a push for Judge to come home to California.
Then he admitted he tried to arrange a meeting with the slugger when Judge was in the Bay Area. When that fell through, they exchanged texts.
Curry said he was only doing his part as a loyal Red Sox fan.
"I met him before this," Curry said. "We've talked before. So . . . let's put it this way: I am doing my part as a loyal Red Sox fan."
Getting Judge out of New York would certainly benefit the rival Red Sox, and Curry is doing his part to make sure it happens.