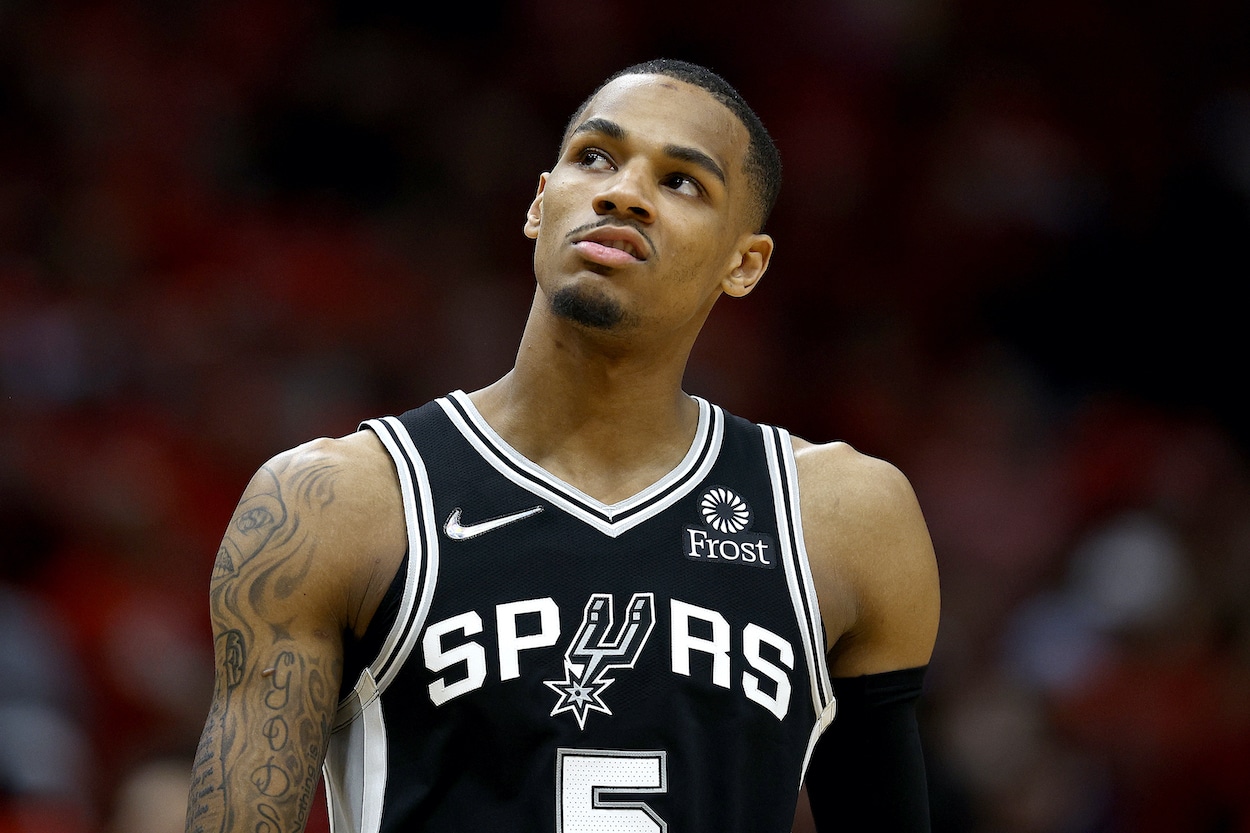 NBA Trade Rumors: Spurs and Hawks Discussing a Foolish Deal That Would Make Both Teams Worse
This proposed trade between the Spurs and Hawks doesn't make much sense.
It's officially trade season on the NBA calendar. As the 2022 NBA Draft inches closer and closer, don't be surprised if we see some shuffling of stars as soon as Thursday night.
One of the hottest names on the trade market early in the offseason has been San Antonio Spurs point guard Dejounte Murray. The Spurs are reportedly seeking a "Jrue Holiday-like package" (three first-round picks plus players) for the young All-Star, but their discussed trade with the Atlanta Hawks would be a foolish mistake for both teams.
Spurs and Hawks reportedly discussing Dejounte Murray-John Collins trade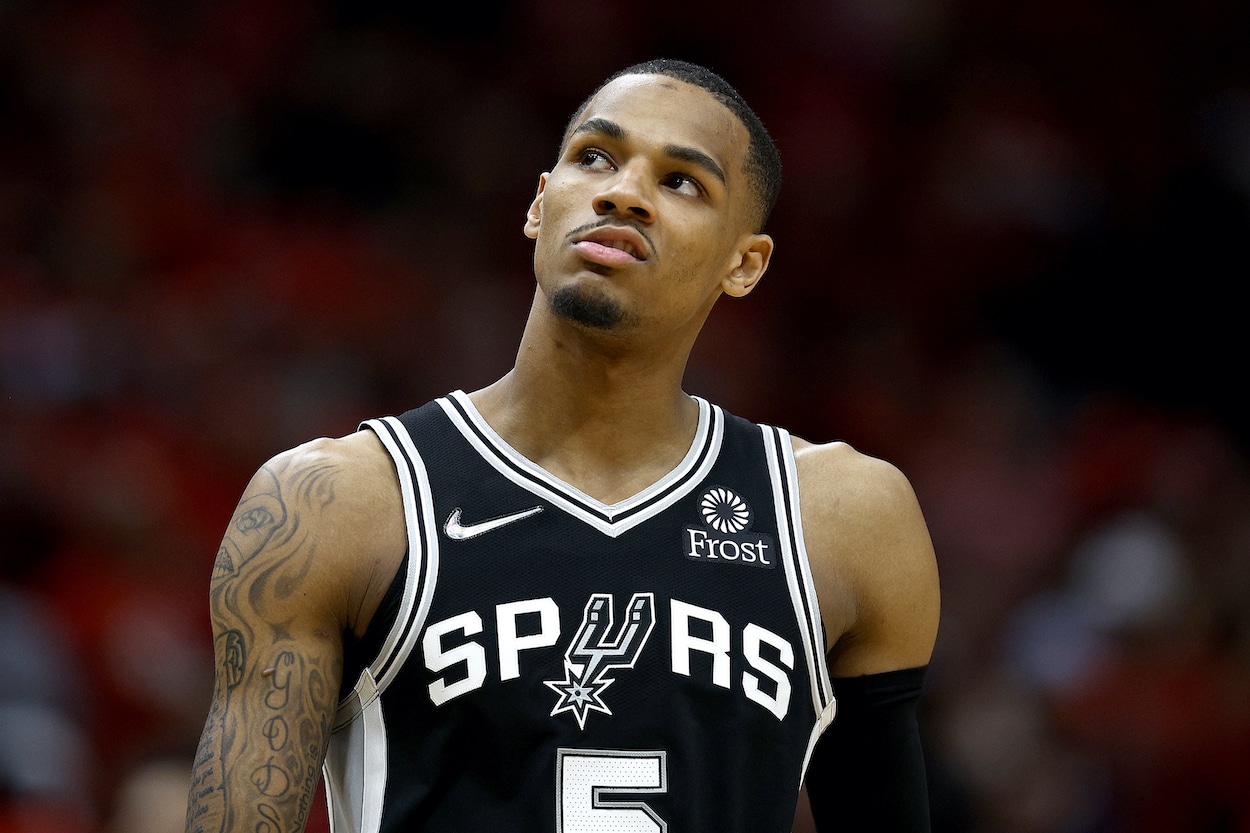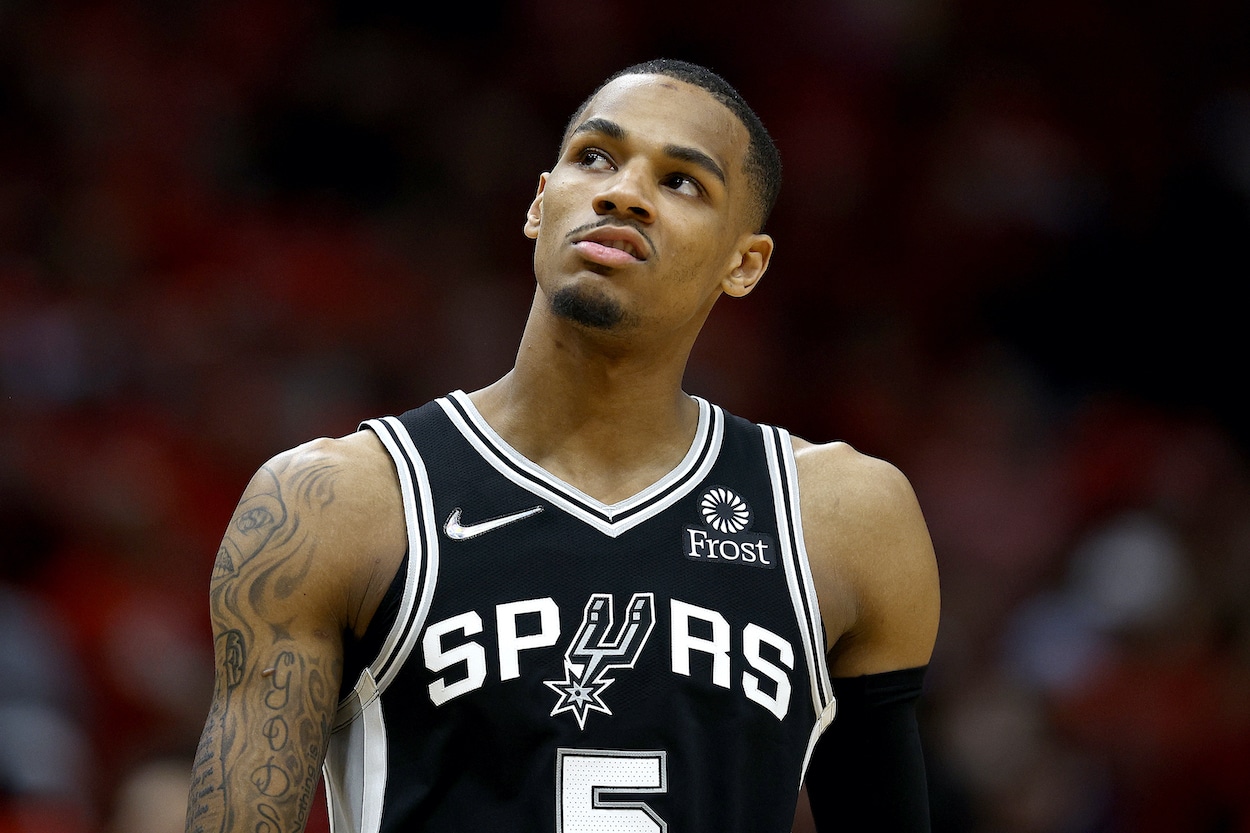 This week sparks the true beginning of the NBA offseason. It's the time when rebuilding teams start to build toward the future and when contenders make their first push toward a title run.
We're seeing both sides of that coin in the reported trade talks between the Spurs and Hawks. According to Jake Fischer of Bleacher Report, the two teams have engaged in trade talks involving Murray and Collins. The Hawks would have to throw in a few first-rounders in that deal to meet San Antonio's asking price.
"San Antonio's most significant discussions regarding Murray have seemed to occur with the Atlanta Hawks, in a framework that would send Collins back to the Spurs, league sources told B/R. San Antonio and Atlanta have kicked around that deal concept at least dating back to the February trade deadline," Fischer reported.
Both the Spurs and the Hawks would be wise to make some sort of move during Thursday night's draft, just, maybe not with each other.
A Murray-Collins swap would be a foolish mistake for both teams
It's understandable that the Spurs and the Hawks would want to be trade happy this week, but this reported swap doesn't make much sense at all.
On the San Antonio side, there's no need to add another forward to the promising core of Keldon Johnson, Devin Vassell, and Doug McDermott. The Spurs also have three first-round picks in Thursday night's draft, so it's not as if they're desperate for draft capital.
In the bigger picture, trading Murray away for any package this offseason would be a mistake. Isn't the point of rebuilding to find a young franchise cornerstone you can build your roster around for years to come? Murray is a 25-year-old All-Star who nearly averaged a triple-double last season and led the NBA in steals. Tre Jones would also be the only true point guard left on the roster if the Spurs send Murray packing.
What am I missing here?
As for the Hawks, they need an impact wing far more than they need a second point guard. Trae Young ranked fourth in the NBA in usage rate last season, while Murray ranked 25th. Both players are at their best when they're running the offense and setting up their teammates. It would take some time for Murray to adjust to an off-ball role, and there's no guarantee he would thrive there.
Add in two or three first-round picks, and you have a potential disaster on your hands.
There aren't many lose-lose trades that occur in the NBA, but this would be one of them.
Like Sportscasting on Facebook. Follow us on Twitter @sportscasting19.