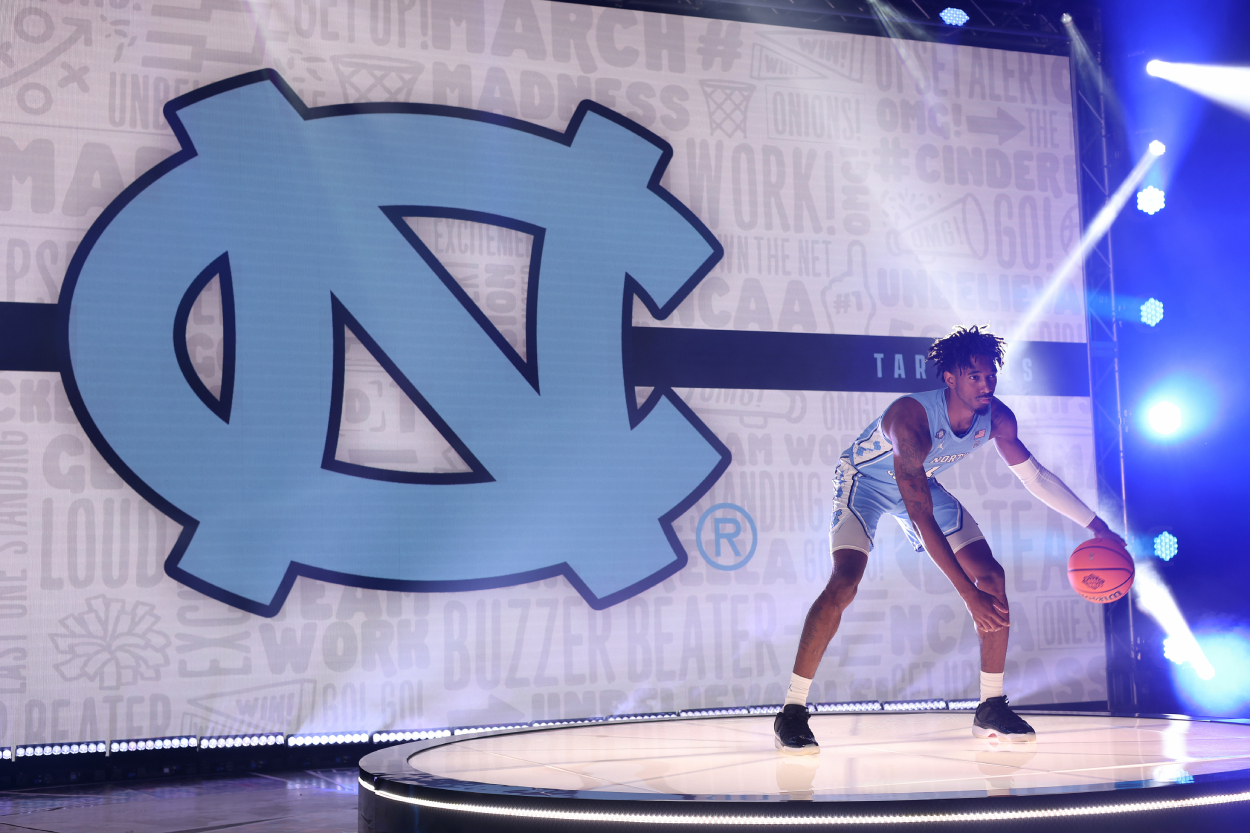 NCAA Tournament: Why Is North Carolina Called the Tar Heels?
The North Carolina Tar Heels are a college basketball powerhouse. So, why is one of the most feared programs in the country called the Tar Heels?
Not many men's college basketball programs have been more dominant than the North Carolina Tar Heels.
UNC has the third-most national championships ever, only behind UCLA and Kentucky. The school has also produced some of the greatest NBA players in history in Michael Jordan, James Worthy, and Vince Carter.
But when most teams are called something ferocious like the "Tigers," "Bears," or "Bulldogs," why is North Carolina called the Tar Heels? Heck, what even is a Tar Heel?
Here's some more information about the college basketball powerhouse.
North Carolina is a college basketball powerhouse
North Carolina's college basketball dominance dates back to the 1940s. The program reached its first national championship game in 1946, but it didn't win its first title until a little over a decade later, in 1957.
However, it didn't consistently become one of the best teams in the country until the great Dean Smith became head coach in 1961.
UNC reached the Final Four under Smith in three consecutive seasons between 1967–1969, making one national title game appearance during that span. But that was just the beginning of its success under Smith.
North Carolina recorded 11 Final Four appearances with the legendary coach and made it to the national championship game five times. The Tar Heels won Smith his first championship in 1982 with Michael Jordan, James Worthy, and Sam Perkins before winning another 11 years later in 1993.
Smith's tenure in Chapel Hill ended after 1997, and Bill Guthridge took the team to two Final Fours in 1998 and 2000. But after some down years with Matt Doherty, UNC became dominant again once it hired Roy Williams as head coach in 2003.
Williams led the Tar Heels to five Final Fours and four national title games. They won three championships under his leadership, which improved their total number to six and is only behind UCLA's 11 and Kentucky's eight.
Why is North Carolina called the Tar Heels?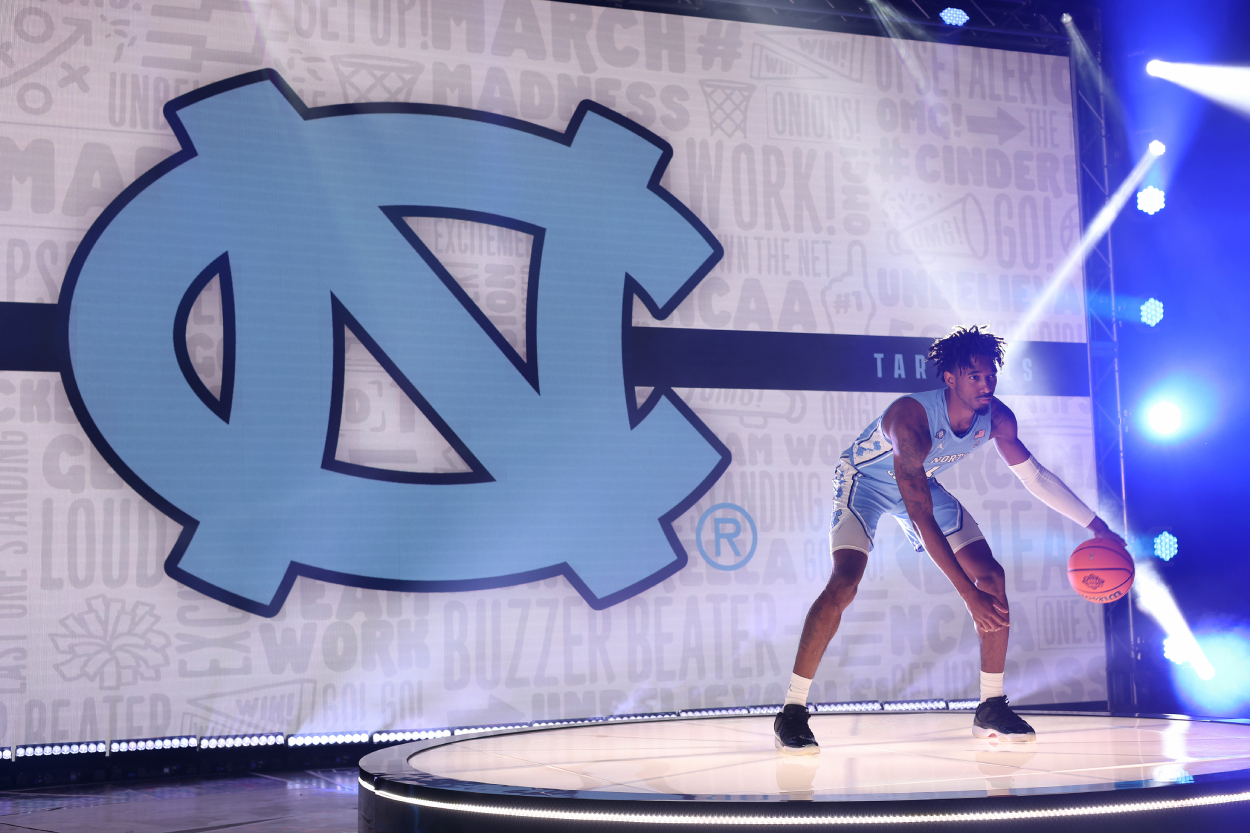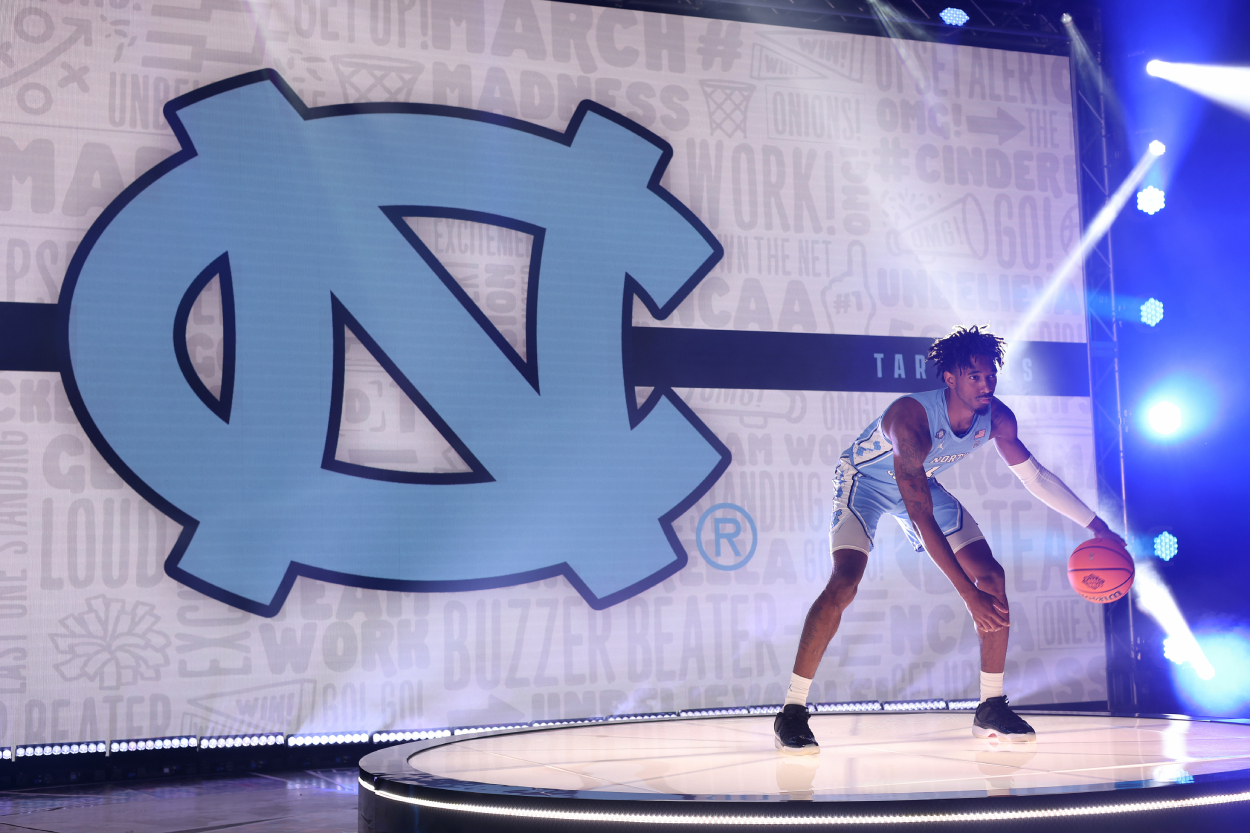 So, why is North Carolina, one of the most feared college basketball programs in the country, named the Tar Heels?
The term apparently dates back to the state's early history when it was known for producing naval industry supplies.
"Workers who distilled turpentine from the sticky sap of pine trees and burned pine boughs to produce tar and pitch often went barefoot during hot summer months and undoubtedly collected tar on their heels," the school's alumni website reads. "To call someone a 'rosin heel' or 'tar heel' was to imply that they worked in a lowly trade."
However, North Carolina natives started taking more pride in being called "tar heels" during the Civil War.
"North Carolina soldiers flipped the meaning of the term and turned an epithet into an accolade," the alumni site reads. "They called themselves 'tar heels' as an expression of state pride. Others adopted the term, and North Carolina became widely known as the 'Tar Heel State.'"
So how did the university's sports teams adopt the name? UNC needed a nickname in the 1880s when it first started competing in intercollegiate athletics. And there was seemingly not much of a debate about what it would call its teams.
The University of North Carolina became the Tar Heels, and the rest is history.
The North Carolina Tar Heels have a bright future
Since becoming the Tar Heels, the school's basketball program has developed a rich tradition. And it doesn't appear to be lowering its standards anytime soon.
Roy Williams retired after the 2020-21 season, and former UNC player Hubert Davis took over.
Davis helped lead North Carolina to the Final Four as a player in 1990-91 before having a breakout year in 1991-92, averaging 21.4 points. He went on to play in 12 NBA seasons.
In his first year as UNC's head coach, his team looked like it was bound to miss the NCAA Tournament. It was 18-8 with some bad losses on its resume. But a hot finish and an upset win over fourth-ranked Duke got them into the tourney as an eight seed. The Tar Heels then went on a miraculous run through the East region to make the Final Four.
If you're not a North Carolina fan, you may be tired of hearing about the Tar Heels at this point. You better get used to it, though, because it looks like Davis will have them atop the college basketball landscape for years to come.
Stats courtesy of Sports Reference