New Orleans' Disgust With Anthony Davis Over Quitting on the Pelicans Reaches its High-Water Mark
At least 200,000 residents fled New Orleans in 2005 because of Hurricane Katrina, and more than half of them permanently resettled elsewhere. The city rebuilt, and Anthony Davis could have played his entire basketball career there upon arriving seven years later.
Instead, he pulled the ripcord in the spring of 2019, forcing the Pelicans to trade him to the Los Angeles Lakers. This weekend, we found out during another dangerous storm that the people of New Orleans are not about to let it go.
New Orleans is under siege from Hurricane Ida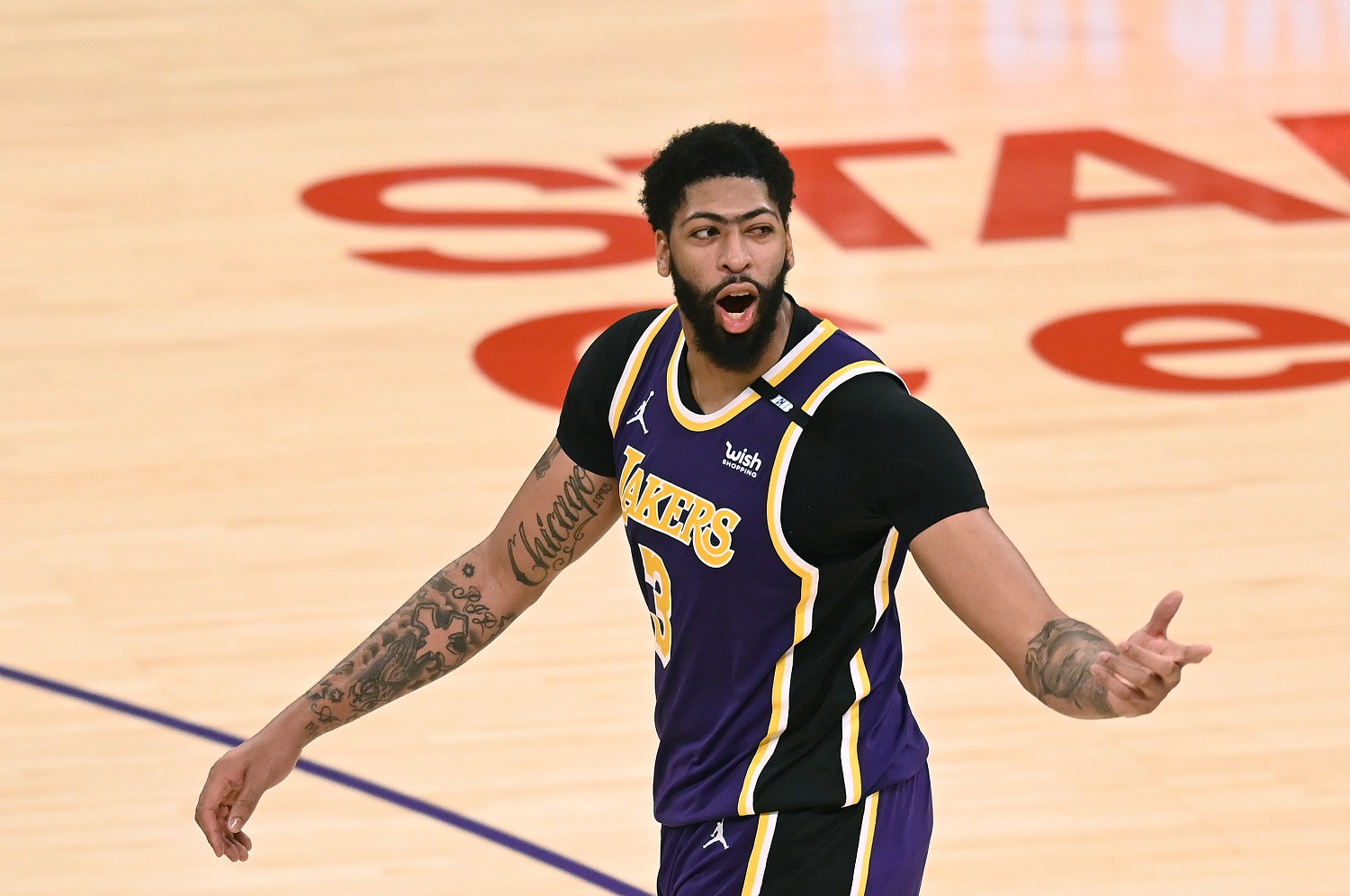 Hurricane Ida began ravaging southeastern Louisiana on Sunday, leaving much of the New Orleans area without power and sending rescue crews scurrying to assist people trapped in their homes by rising waters.
There was only one death by early Monday afternoon even though Ida reached Category 4 strength by the time it made landfall, the Associated Press reported. The storm hit 16 years after Hurricane Katrina pounded Louisiana and Mississippi and imperiled more than 2 million people living in and around New Orleans and Baton Rouge.
The comparisons to Katrina are inevitable. But that hurricane contributed to more than 1,800 deaths from waters breaching crucial levees en route to flooding New Orleans. Engineers redesigned and reinforced the levee system afterward, but power outages have once again compromised the ability to pump water out of affected areas.
Though there wasn't time for a full-fledged evacuation this time, many residents did leave New Orleans ahead of Ida. Long lines at gas stations preceded the exodus, and residents gathered essentials from supermarket shelves on their way out of town.
Bags of potato chips bearing Anthony Davis' picture apparently aren't essential.
A Twitter video reminds NBA fans of New Orleans' hatred of Anthony Davis
It's been two years since Davis forced his way out of the New Orleans Pelicans organization. Give it another 15 or 20 and perhaps the local fans will forgive him. For now, though, they'd rather go hungry than acknowledge the 28-year-old forward's continued existence. At least that's what the evidence at one local grocery store suggests.
A clip making the rounds on Twitter shows someone recording video of nearly empty shelves inside a grocery store. Most of what's left on the aisle, largely stripped of food by people preparing for the hurricane, are bags of Anthony Davis Ruffles, potato chips flavored with lime and jalapeno.
Whether it's their distaste for that particular snack food or their dislike of Davis, it doesn't say much for his popularity after bailing out on New Orleans.
Davis found big money and a championship with the LA Lakers
Davis arrived in New Orleans as the No. 1 pick in the 2012 NBA Draft. By his second season, Davis already developed into a steady 20-and-10 guy, and he reached a career high of 28.1 points in the 2015-16 season after signing a five-year, $127.2 million extension with the Pelicans.
The Pelicans lost in the 2018 Eastern Conference semifinals and then plunged 15-games to a 33-49 record the following season. That was enough for Davis, who told the front office he would not sign another extension, essentially forcing a trade.
On July 6, 2019, the Lakers threw seven players and four draft picks into a three-way deal that landed Davis. He signed a five-year, $189.9 million contract by the end of the year, then helped LA to the 2020 NBA championship.
The Pelicans have remained also-rans since, explaining the lingering resentment.
All stats courtesy of Basketball Reference.