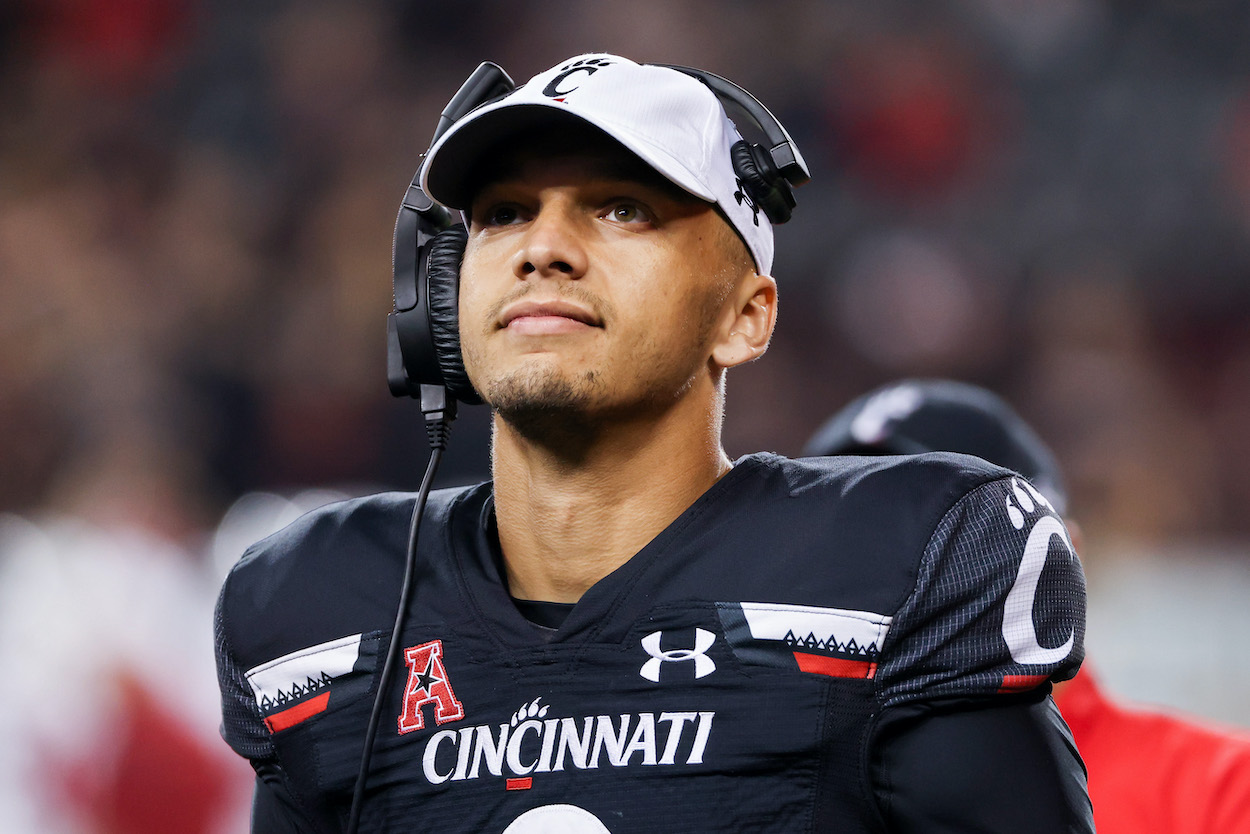 NFL Draft: Pittsburgh Steelers Take Shocking Big Ben Replacement at No. 20 in CBS Sports Mock Draft
A CBS Sports mock draft has the Pittsburgh Steelers taking a QB at No. 20 in the 2022 NFL Draft that most don't have as a first-round pick.
For nearly every game of the past 18 seasons, "Big" Ben Roethlisberger has lined up under center for the Pittsburgh Steelers. In Week 1 of the 2022 season, that will no longer be the case. The Steelers will now need a new quarterback to take the wheel of the storied franchise. Could this new signal-caller be Cincinnati Bearcats QB Desmond Ridder? CBS Sports NFL draft analyst Josh Edwards thinks so.
The Pittsburgh Steelers are likely to select a quarterback in the 2022 NFL Draft
When a pro football team takes a quarterback in the first round of the NFL draft, the hope is that player is a Super Bowl-winning caliber star who can play for the better part of two decades.
That's exactly what the Pittsburgh Steelers got when they took Miami (OH) QB Ben Roethlisberger No. 11 overall in the 2004 NFL Draft.
Roethlisberger's career had plenty of controversy and missteps along the way, but, in the end, he'll retire after the 2021 season as a likely Hall of Fame passer. He's walking away as a six-time Pro Bowler and a two-time Super Bowl champ. He threw for 64,088 yards in his career with 418 touchdowns and 211 interceptions. Those first two numbers are good enough for fifth and eighth in NFL history, respectively.
Now, the Steelers are going into next season with career backup Mason Rudolph and first-round draft busts Mitchell Trubisky and Dwayne Haskins at quarterback.
The 2022 NFL Draft is relatively weak when it comes to first-round QB prospects. But for teams who select signal-callers high in the draft, all they need is for one to hit big, and they'll be set for the next two decades.
A CBS Sports mock draft has a surprising pick by the Steelers at No. 20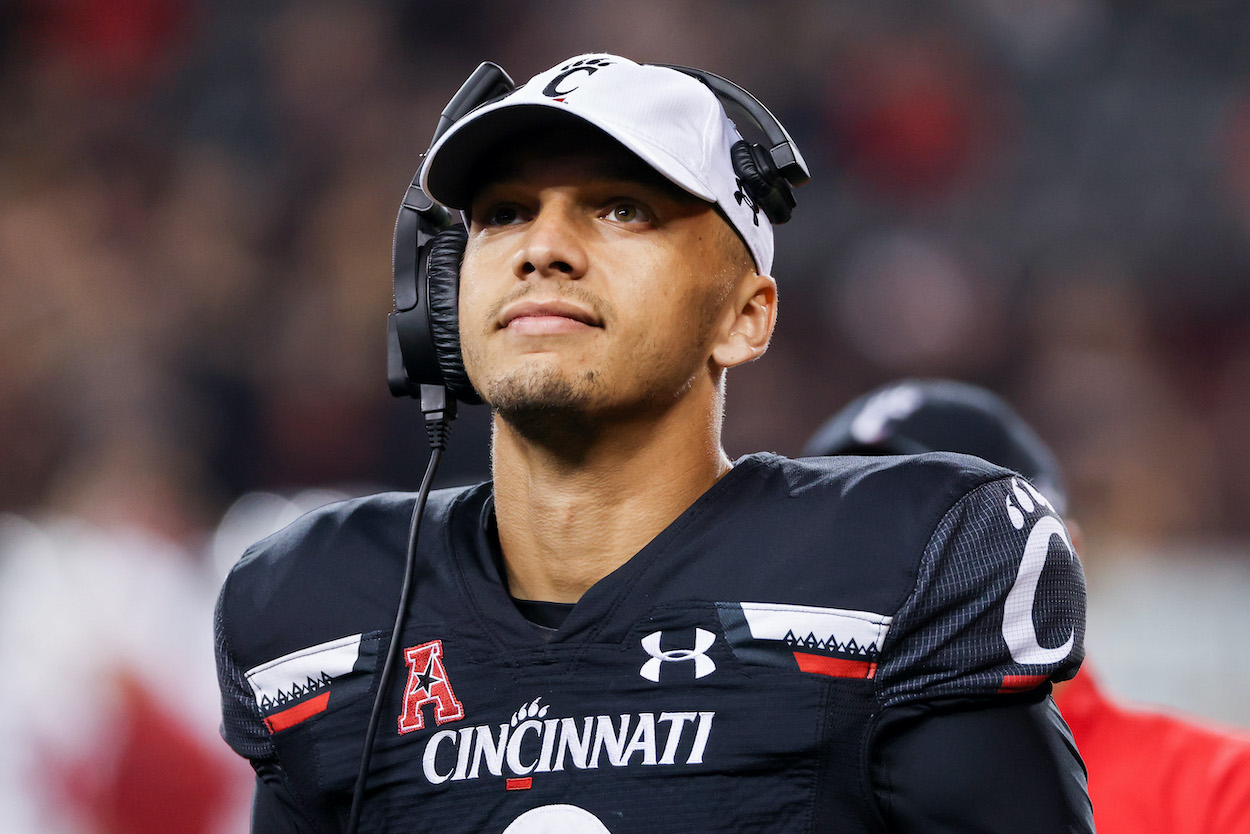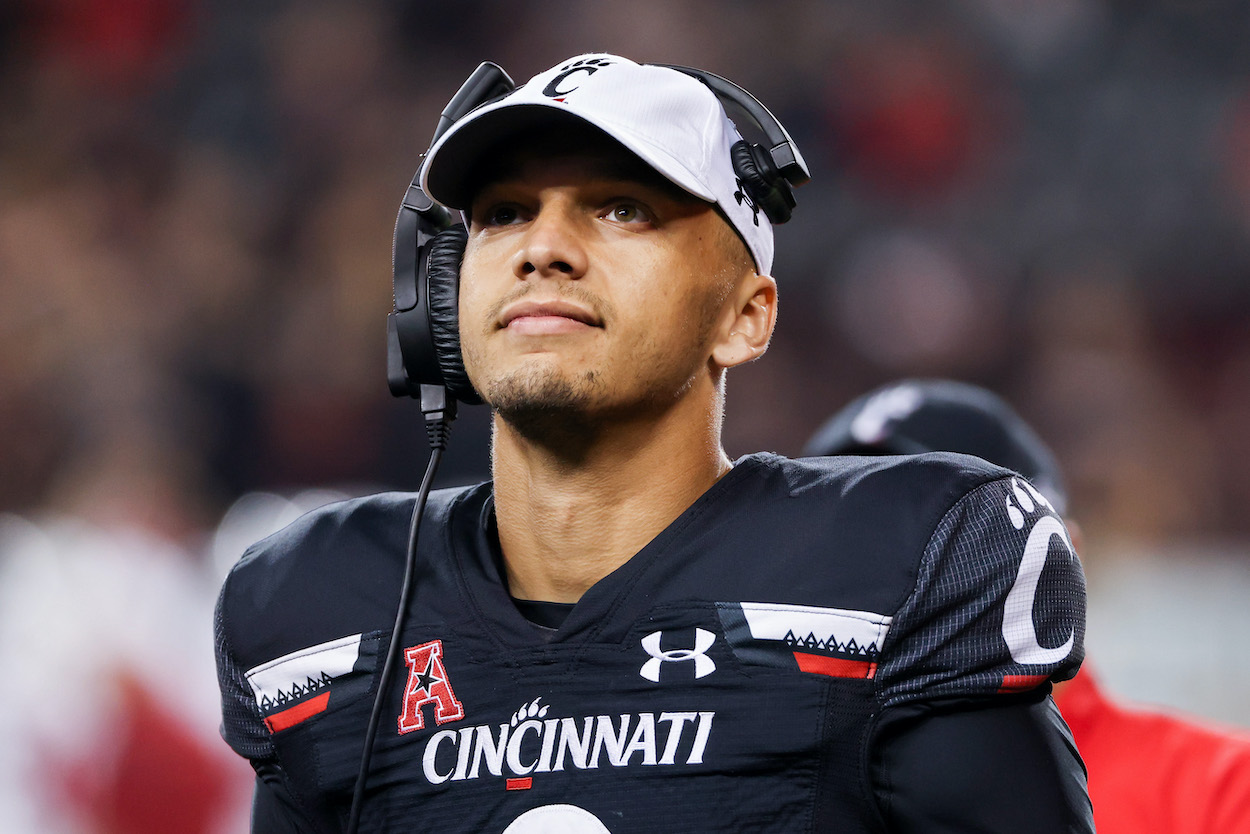 In CBS Sports' Josh Edwards' latest mock NFL draft, the analyst predicts that the Pittsburgh Steelers will take the third QB of the first round at No. 20. That's not shocking in and of itself, but the player they take is definitely outside the box.
In this year's draft, Liberty's Malik Willis and Pittsburgh's Kenny Pickett are the consensus top two QBs. There are several borderline first/second-round signal-callers — Ole Miss' Matt Corral, Cincinnati's Desmond Ridder, North Carolina's Sam Howell — but only Corral (at No. 32) shows up on Day 1 in most mock drafts.
Edwards' mock draft has Pickett (No. 6 to the Carolina Panthers) and Willis (No. 18 to the New Orleans Saints off the board when the Steelers go on the clock. The draft analyst thinks that won't dissuade the Steelers, though, and that they'll take Ridder at that pick.
There have been hints that the Steelers like Ridder, such as head coach Mike Tomlin's dinner with the player. But few mock drafters have the conviction to put a polarizing prospect like Ridder with any team in Round 1.
So, if Edwards is right and the Steelers do gamble on the Bearcats passer in the first, who exactly are they getting?
Who is Cincinnati Bearcats QB Desmond Ridder?
Desmond Ridder is a 6-foot-3, 211-pound quarterback who signed with the Cincinnati Bearcats as a three-star recruit out of Kentucky, per GoBearcats.com. He redshirted his first year on campus and then started for the next four years.
Ridder heads into the NFL draft with an incredible college resume. His 44 wins as a starter puts him third all-time in college football history. He's also the QB who led the first-ever non-Power Five team to the College Football Playoffs. Ridder threw for 10,239 yards with 87 TDs and 28 INTs. He also ran for 2,180 yards with another 28 TDs on the ground.
The production and size (although he may be a little slight right now) make Ridder look like a pro QB. However, there are some flaws in Ridder's game that has NFL talent evaluators questioning if he's worth a Day 1 pick.
While Ridder has got the job done when the chips are down, scouts question the viability of the QB's arm in the pros. NFL signal-callers, especially in cold-weather cities like Pittsburgh, need to be able to zip the ball around the field. Ben Roethlisberger no longer being able to do this is a big reason he'll be watching the Steelers from home in 2022.
According to Ridder's official NFL.com scouting report, he has "average arm strength," his "deep balls have a tendency to come up short," his "windup slows overall release quickness," and he demonstrates "inconsistent accuracy on intermediate throws." In short, scouts don't think Ridder has the physical ability to be a top-tier QB at the next level.
This all means the Steelers must decide whether they trust what they've seen on the field for Cincinnati or what they see when Ridder drops back either in shoulder pads or out. Whichever the Pittsburgh brain trust puts more stock in will show up at No. 20 on April 28, 2022.
All stats courtesy of Sports Reference