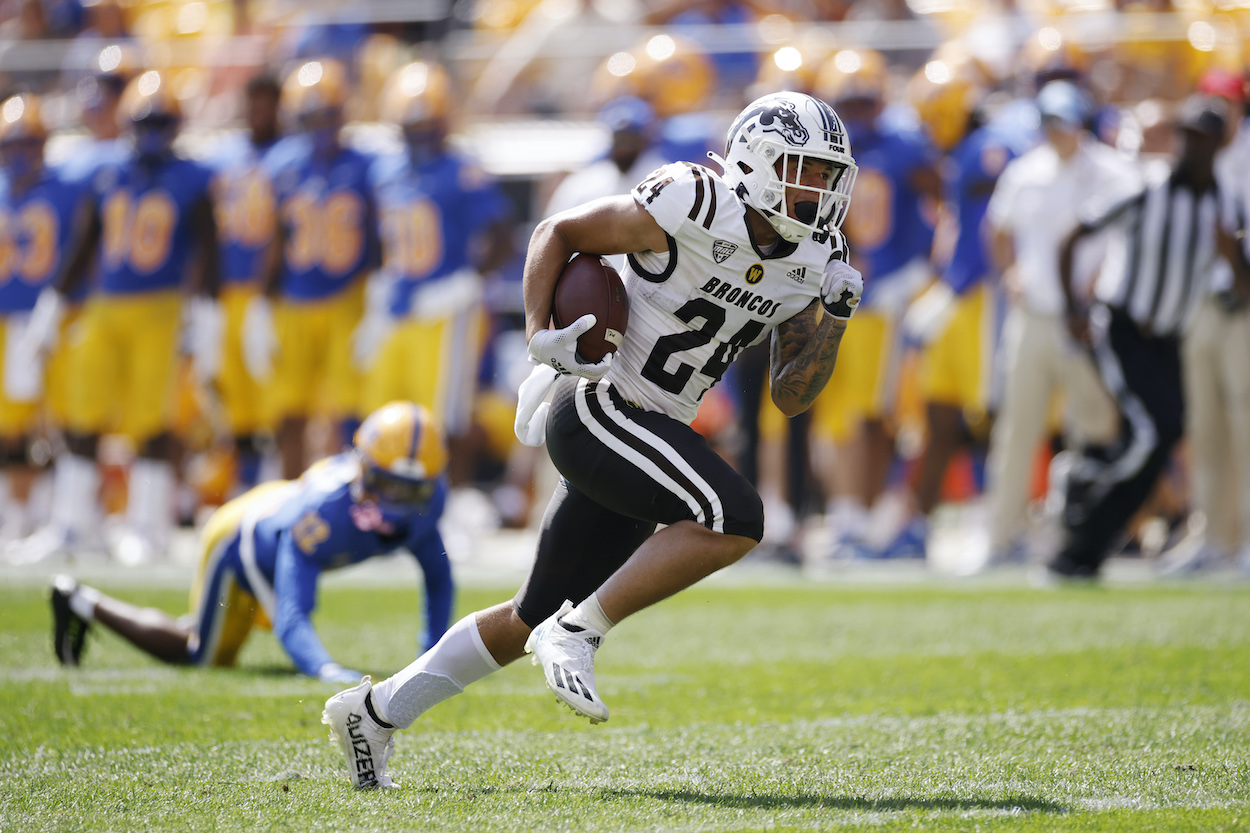 NFL Draft: Todd McShay Predicts the Giants Make the Same Mistake as Last Year
The New York Giants picked undersized WR Kadarius Toney in the 2021 NFL Draft and ESPN's Todd McShay predicts a similar pick this year.
There's an old cliché that says those who don't learn from history are doomed to repeat it. After a questionable first-round pick in the 2021 NFL Draft, ESPN draft analyst Todd McShay thinks that, even with a new regime, the New York Giants might make the same mistake again in 2022.
The New York Giants selected WR Kadarius Toney in Round 1 of the 2021 NFL Draft 
The New York Giants 2021 NFL Draft was a mixed bag. Former general manager Dave Gettleman made a smart move — and something he never did in the past — and traded down in the first round.
In a deal with the Chicago Bears that netted the Giants 2021 first- and fifth-round picks (Nos. 20 and 164) and 2022 first-and fourth-rounders (Nos. 7 and 112).
Despite that shrewd move, Gettleman couldn't keep a good thing going when the draft clock hit 20. At that point, no-doubt first-round wide receivers Ja'Marr Chase, DeVonta Smith, and Jaylen Waddle were off the board. Late first-round picks Elijah Moore and Rashod Bateman were available, as was borderline first/second-round pick Kadarius Toney.
The G Men took the 6-foot, 193-pound speed-burner from Florida, Toney.
The former Gators wideout had an interesting season. After a problem with his cleats, he ended up going through drills at his first Giants minicamp practice with one shoe on. That pretty much set the tone for the rest of the season.
Toney played 10 of 17 games this season due to injuries up and down his body. He finished with 39 catches for 420 yards and no touchdowns. Despite the disappointing overall numbers, he did have one breakout game. In Week 5 against the Dallas Cowboys, Toney put up a 10-catch 189-yard day in a 44-22 Giants loss.
How did Toney cap off his career-high performance?
By throwing a punch at a Dallas defender with six minutes to go in the game and getting ejected.
Todd McShay predicts the Giants will draft Western Michigan WR Skyy Moore in Round 2
After reaching for an undersized WR in the first round last year, the New York Giants fired Dave Gettleman — although that wasn't nearly the only reason why.
Now, former Buffalo Bills assistant GM Joe Schoen is in charge of the front office and the 2021 NFL Draft. He will get to give the team a significant infusion of talent in April, as the Giants have a staggering nine picks in the first six rounds.
Despite a new face at the helm, Todd McShay has the organization once again picking an undersized wide receiver, this time early on Day 2 in his most recent mock draft on ESPN.com.
That player is Western Michigan WR Skyy Moore. Moore is 5-foot-10, 190-pounds, and ran a 4.41 40-yard dash at the combine. He sounds a lot like Kadarius Toney 2.0, without having played in the SEC, like Toney.
On the plus side, Moore had much better production in college than Toney, albeit against much weaker competition. He is also a more well-rounded prospect than Toney, who is mostly just a speed demon. And, picking him in the second round makes more sense than at No. 20.
Despite these differences — with Toney, Kenny Golladay, Sterling Shepard, and Darius Slayton already on the roster — burning a pick on another small WR at a draft position that could easily turn into an impact starter on a roster with so many holes seems wasteful.
Who should Joe Schoen draft at No. 36 in the draft?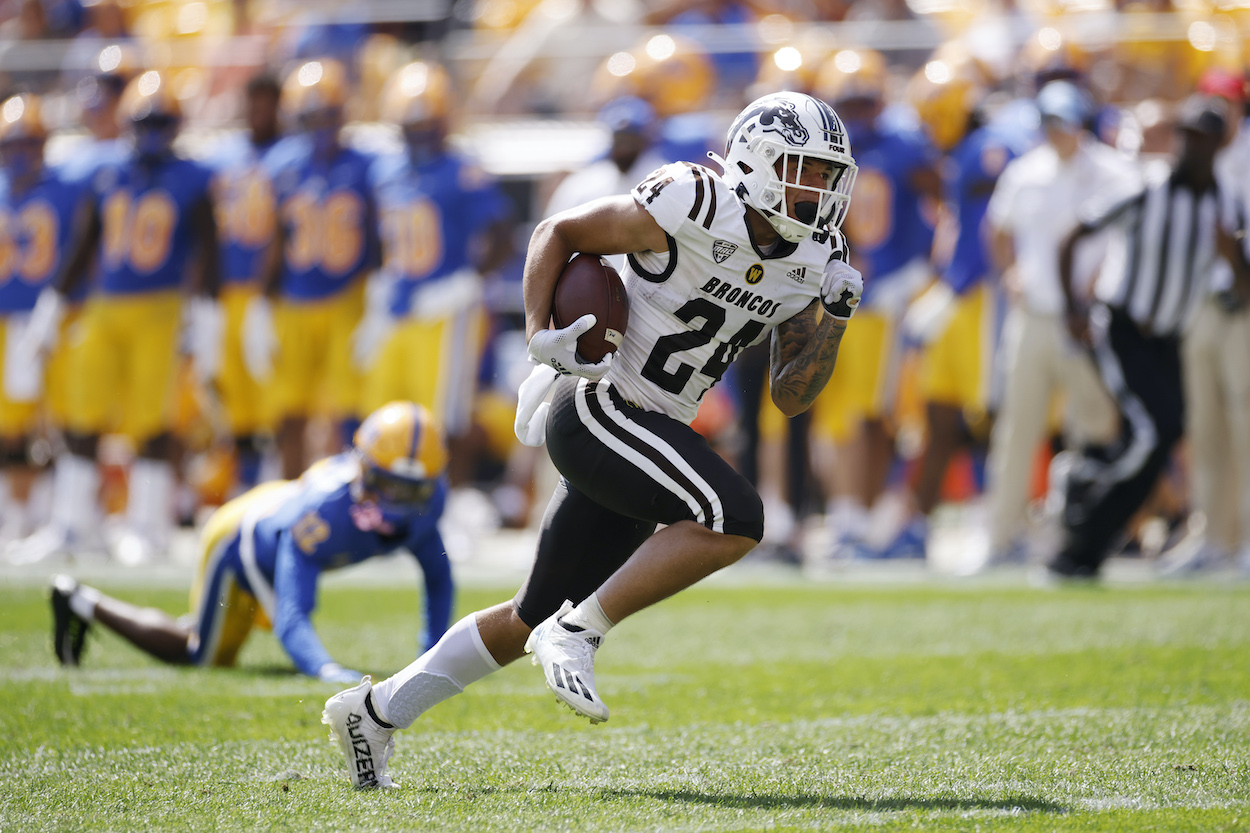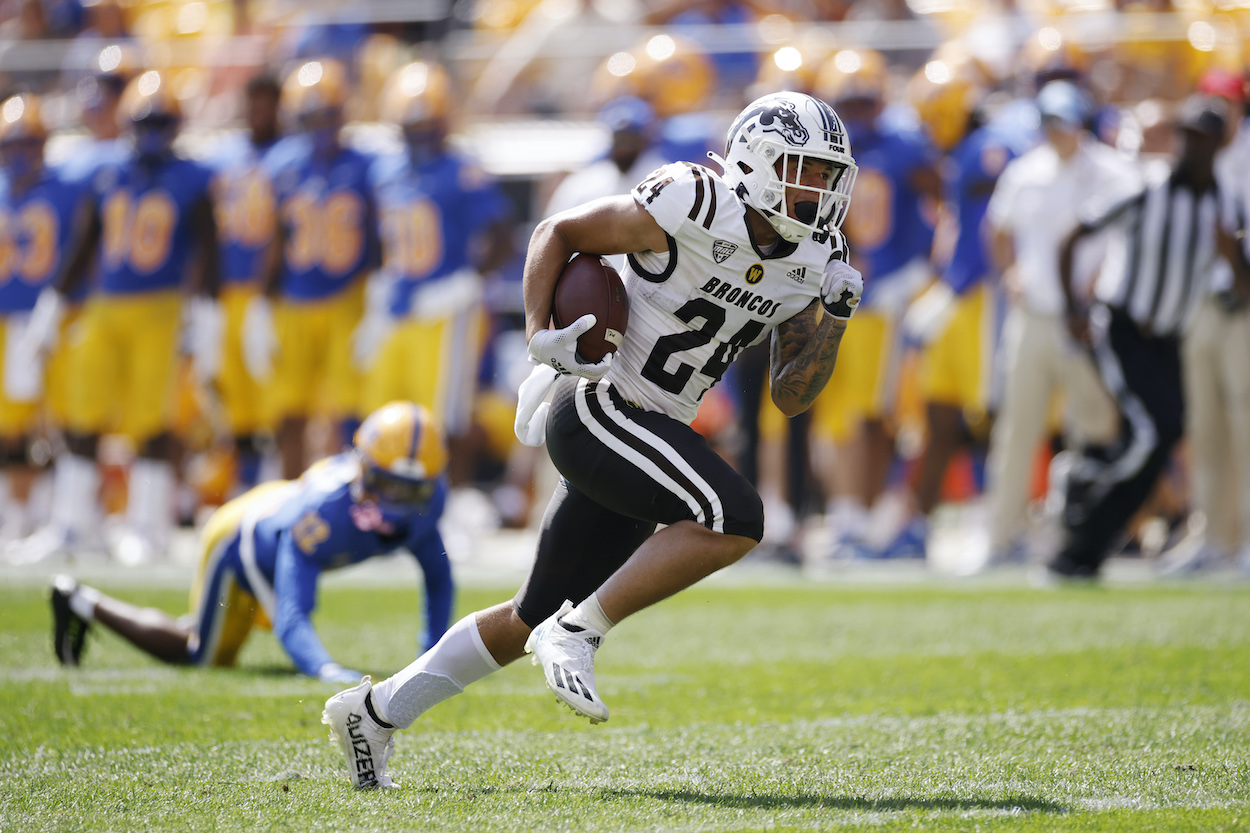 Joe Schoen and new Giants head coach Brian Daboll take over a squad with issues up and down the roster. The duo is content to give quarterback Daniel Jones one more season. However, they need to start giving him more talent in support or building up the team with legit NFL players for the next QB.
To that end, it looks like the Giants will take an offensive lineman and a defender with pick Nos. 5 and 7. Todd McShay predicts these players will be NC State offensive tackle Ickey Ekwonu and Notre Dame safety Kyle Hamilton.
With the fourth pick of the second round, Skyy Moore shouldn't be the selection, though.
The team is about as set as it needs to be at WR for 2022. That said, picking a pass-catcher to help Jones in his make-or-break season isn't a bad idea. In my three-round New York Giants mock draft, I have the G Men taking 6-foot-7, 259-pound Virginia tight end Jelani Woods.
Schoen and Daboll could also stay with defense and take players like Georgia linebacker Quay Walker, Auburn cornerback Roger McCreary, or Houston hybrid DE/DT Logan Hall if they're available.
The team could even build for 2023 and get a first-round talent with a torn Achilles, Michigan pass-rusher David Ojabo.
All these picks would make more sense than picking an undersized WR for the second draft in a row.
All stats courtesy of Pro Football Reference