5 NFL Free Agents Who Could Shatter Expectations With New Teams in 2023
Now that Super Bowl LVII is over, the NFL turns its attention to expectations for the new 2023 season. The list of free agents is long, with many players seeking the best deals as teams shuffle their rosters. The official start of the 2023 league year is March 15, with all teams needing to be under the salary cap before 4 pm Eastern Time when the free agency and NFL trading period begins.
A few key players may be able to name their price as NFL teams around the league jostle for position. While some free-agent additions are bound to disappoint, several free agents show great promise but have not found the right team or circumstances to break out in the NFL.
Here are our five picks of NFL free agents who could exceed expectations with a new team in 2023:
1. Dre'Mont Jones
Defensive lineman Dre'Mont Jones recently expressed his interest in staying with the Denver Broncos, tweeting, "I WANT TO BE A BRONCO for as long as possible." But, the four-year veteran enters free agency in March, with Spotrac reporting an estimated market value of $21.8 million, equaling an average annual value of $7.2 million.
If other NFL teams drive up his price, it could be hard for the Broncos to hold onto the former Ohio State alum. Jones' current contract is an average salary of $1,039,700.
The 26-year-old is expected to be in high demand following a standout 2022 season. He celebrated career-highs in 47 combined tackles, 10 quarterback hits, 6.5 sacks, and one forced fumble in 13 starts. In November 2022, Jones was named AFC Defensive Player of the Week.
The defensive end could make a huge impact for the Carolina Panthers. Former Broncos defensive coordinator Ejiro Evero recently signed with the Panthers, bringing Bert Watts, his outside linebacker coach at Denver with him. Known for their 3-4 defense, Jones could become a leadership in the three-man front line, shining as an invaluable defensive end familiar with Evero's style of play.
2. Isaac Seumalo
The Philadelphia Eagles have 10 unrestricted free agents going into the 2023 season. Right guard Isaac Seumalo piquing interest from teams around the league. While not a starter and ranked No. 49 in the NFL free agent class of 2023, according to NFL.com, "His run blocking has been a big part of the Eagles' success this year."
The 303-pound Oregon State alum was instrumental in protecting quarterback Jalen Hurts this past season. Known for his pass protection, Seumalo played 16 games in 2022 with a total of 1,064 snaps. 
Familiar with zone blocking, the 30-year-old could be the piece of the puzzle the Miami Dolphins seek. Last year they signed free agents Connor Williams and Terron Armstead. But the struggling team still needs a strong guard to bring the offense to the next level while improving their running game. Signing the Eagles' free agent could be a cost-efficient way to fill the hole.
3. Jakobi Meyers
The Patriots may not retain wideout Jakobi Meyers when he enters free agency despite his impressive performance as a slot receiver. His crisp routes on both the inside and outside could make him valuable to any NFL offense looking for a 6-foot-2, 200-pound player who isn't afraid to go wide.
According to Forbes, the 26-year-old has led the Patriots in receiving yards for three consecutive years, going from a $1.765 million undrafted contract to a $3.986 million restricted tender. Appearing in 14 games in 2022, Meyers accomplished a career-high six touchdowns, catching 67 passes for 804 yards.
D.J. Chark's contract is expiring with the Detroit Lions. So Meyers may be the ideal replacement for the open wide receiver position. With a couple of options on the table, the North Carolina State alum is a top choice for adding to the explosive Lions' offense. While it could be an expensive proposition, if Chark leaves, the Lions may find the money to make the deal.
Fan Nation reports, "Meyers is likely to receive several lucrative offers –- perhaps eclipsing that which the Pats are willing to offer."
4. Daron Payne
The Commanders' 13th overall pick in the 2018 NFL Draft currently has a four-year contract valued at $14,418,360. According to Spotrac, , Daron Payne's average salary is $3.6 million as the defensive tackle heads into free agency for the 2023 season.
The Alabama alum had an outstanding 2022 season with 64 combined tackles, 20 QB hits, 11.5 sacks, 18 TFLS, and five pass breakups. Many believe the Commanders may try to hold onto Payne before his free agency begins, considering his impressive performance.
But, the Chicago Bears could present an attractive proposition for the 26-year-old to excel, propping up the three-technique defensive line. Playing for newly hired defensive coordinator Alan Williams could prove game-changing for Payne, making him instrumental to the success of the Bears' defense. Only time will tell if the Commanders can hold onto Payne, making him an offer he can't resist.
5. Jamel Dean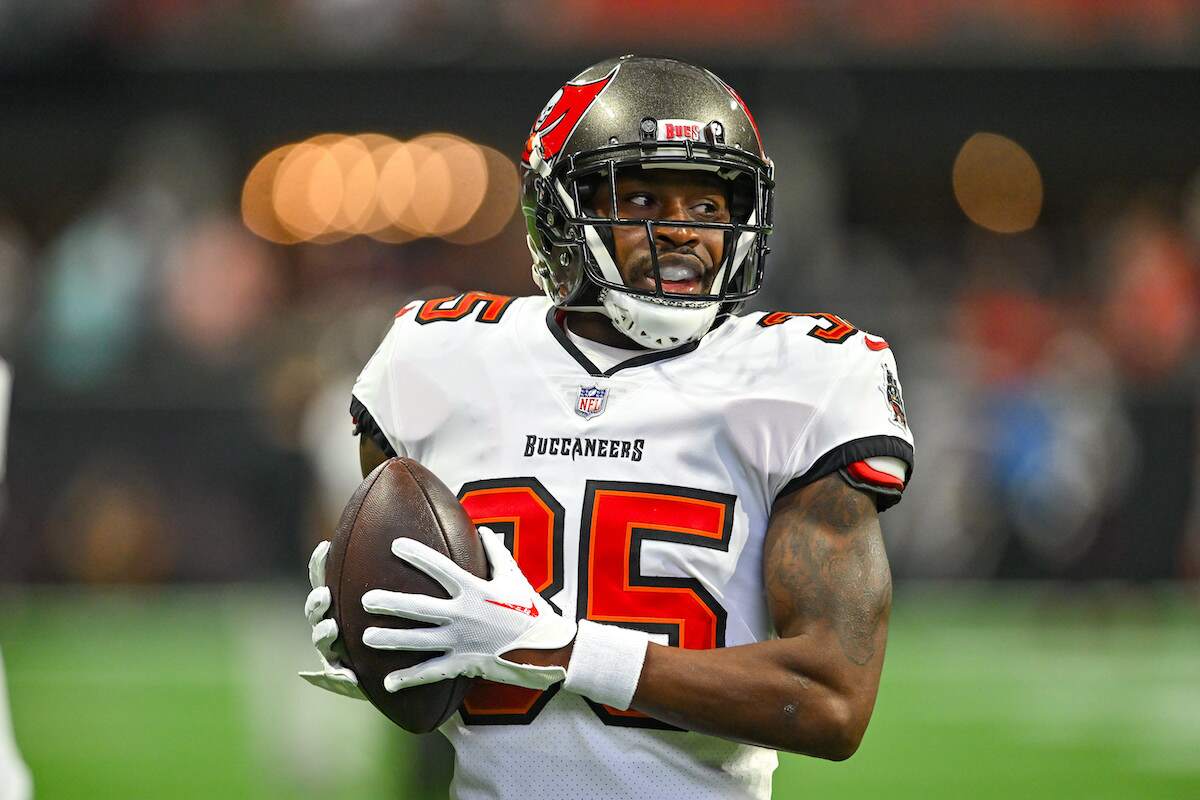 Tampa Bay Buccaneers' Jamel Dean is among the top defensive player prospects entering free agency for the 2023 season. PFF claims, "Dean takes some risks attempting to jump routes that at times can lead to explosive receptions over the top, but his size, athleticism and physicality at the line of scrimmage enable him to disrupt opposing wide receivers' releases and will have a lot of teams interested."
The New York Giants may be one of the teams attempting to add the 6-foot-one, 206 lb. Cornerback in their lineup. Coming off an impressive 2022 season, Dean had two interceptions, six pass breakups, and 57 tackles (45 solos) in 15 games.
The Auburn alum could fit nicely into the Giants' defensive approach as one of the biggest wide receivers in the NFC East with an outstanding completion rate.