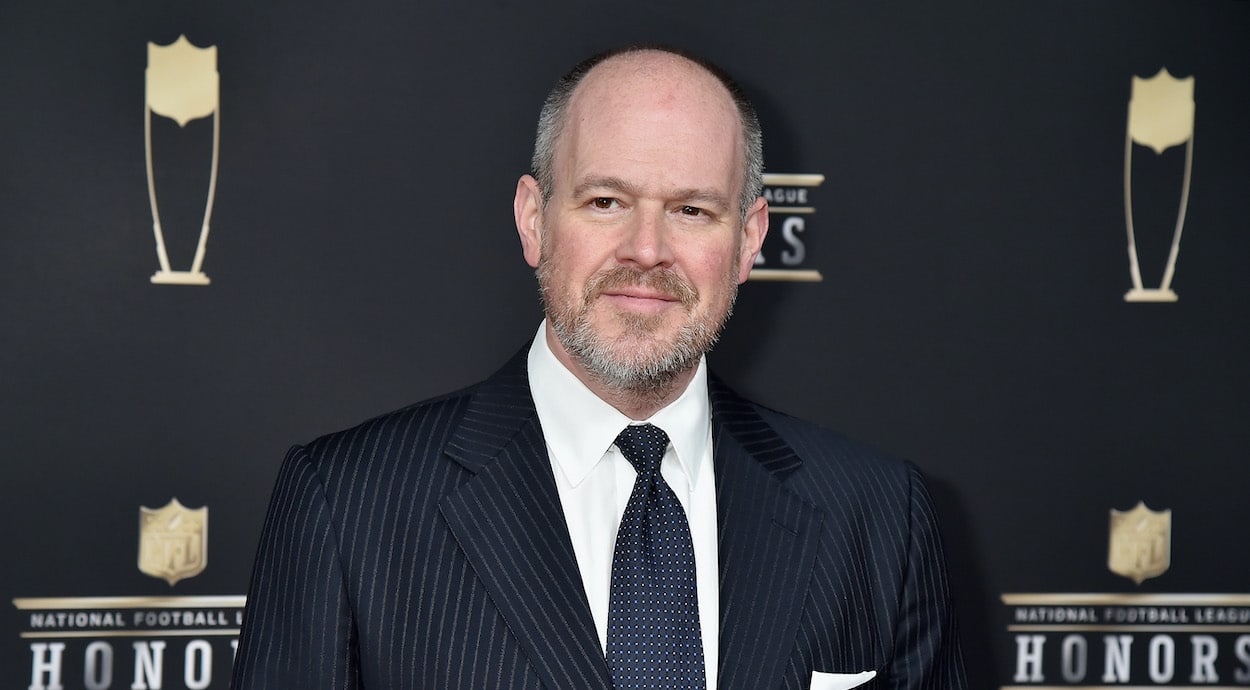 Rich Eisen Roasts Ohio State Fans at NFL Hall of Fame Induction Ceremony in Canton
NFL Network host Rich Eisen went off script on NFL Hall of Fame weekend and blasted Ohio State and its fans while in Canton, Ohio.
NFL Network and sports talk host Rich Eisen crushed on the podium Friday night ahead of the 2022 Pro Football Hall of Fame induction ceremony. Here's what you need to know about Eisen's brutal barbs in Canton, Ohio. Michigan and Ohio State are bitter rivals. Michigan beat Ohio State last season, 42-27. And Eisen is a Michigan alum and a die-hard Wolverines fan.
Rich Eisen crushed Ohio State at NFL Hall of Fame event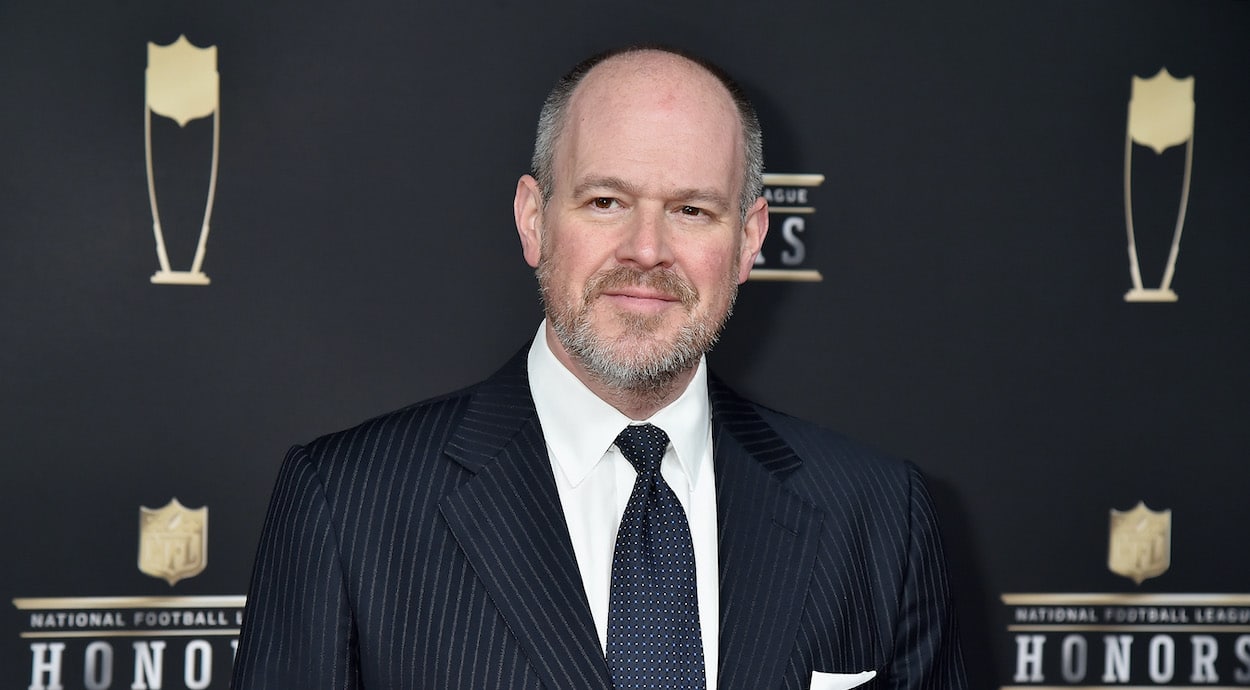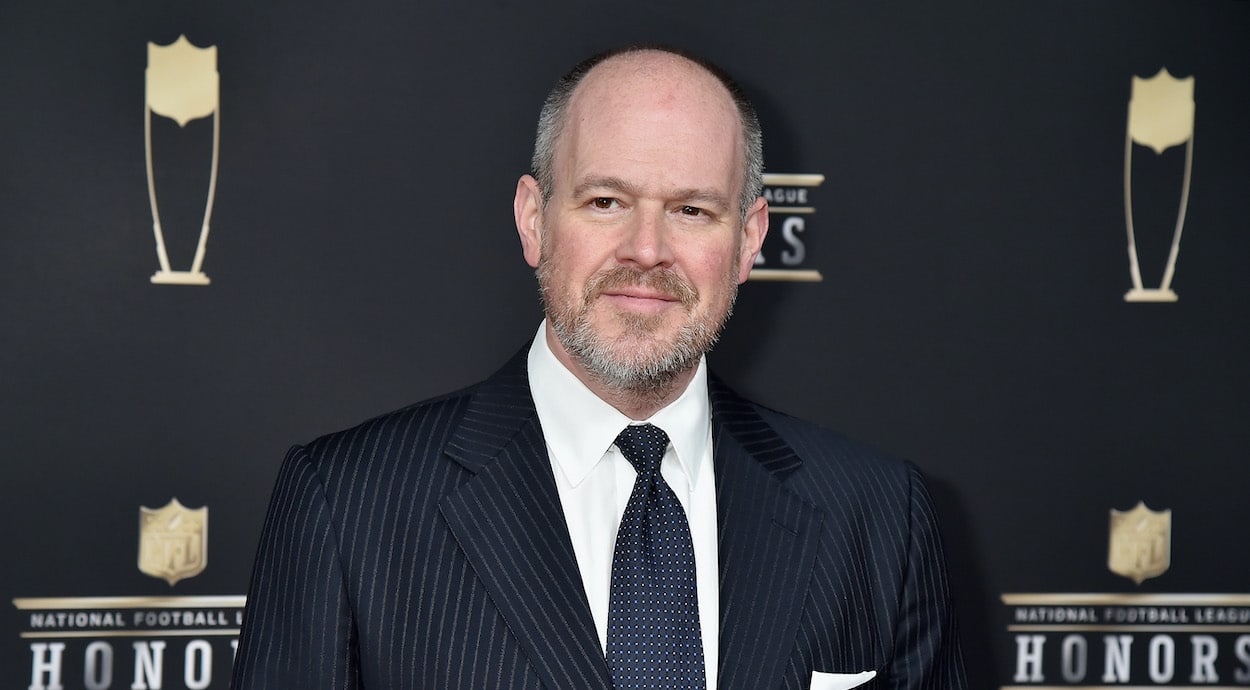 As the first and still main face of the NFL Network, it was only natural for Rich Eisen to speak at the Pro Football Hall of Fame 2022 induction festivities. What was a surprise was how hard he went at Ohio State fans in their home state.
Eisen started his speech by asking the assembled crowd to silence their mobile devices. He then said that the powers that be of the event asked him to tell people — in the name of safety — to locate their nearest emergency exit.
 While these initially seemed like a helpful public service announcement, it was actually a setup for a biting joke at Buckeyes fans' expense.
"If you need help locating that nearest exit," Eisen said, approaching the punchline. "Think of yourself as a member of the Ohio State Buckeyes in the middle of the fourth quarter last November in Michigan Stadium."
The joke elicited a smile from NFL Commissioner Roger Goodell, sitting next to Eisen, and both cheers and boos from the crowd.
Undeterred, Eisen continued, "That's the way you look for an exit!"
Buoyed by taking shots at his alma mater's rival, Eisen kept on going after OSU even with the jeers from the Ohio crowd growing. He followed up with a story about checking into his Canton hotel and the front desk clerk whispering, "Go Blue!" to him.
That's when Eisen finished with a flourish.
"I told him, say it with your chest. You can say it 42 times. Like we did against Ohio State last November," Eisen exclaimed, referencing the score of last year's Buckeyes/Wolverines tilt.
After a lone "Go Blue!" call from the crowd, Eisen hit the final dig, saying, "It's OK. [Michigan RB] Hassan Haskins just scored again."
He then explained to the crowd that they brought this roast on themselves, doing the "O-H, I-O!" chant as he took the stage.
Like Sportscasting on Facebook. Follow us on Twitter @sportscasting19 and subscribe to our YouTube channel.