NFL Hopeful Catfished Into Thinking He had a Tryout With the Atlanta Falcons
Following the NFL draft, a slew of undrafted college football players always try out for teams in the hopes of making their pro football dreams come true.
One such player, Juantarius Bryant, thought he was getting this opportunity when he received a text from someone identifying themselves as an NFL coach. What Bryant didn't realize at the time was that the person was an imposter.  
Juantarius Bryant is an NFL hopeful who played football at Austin Peay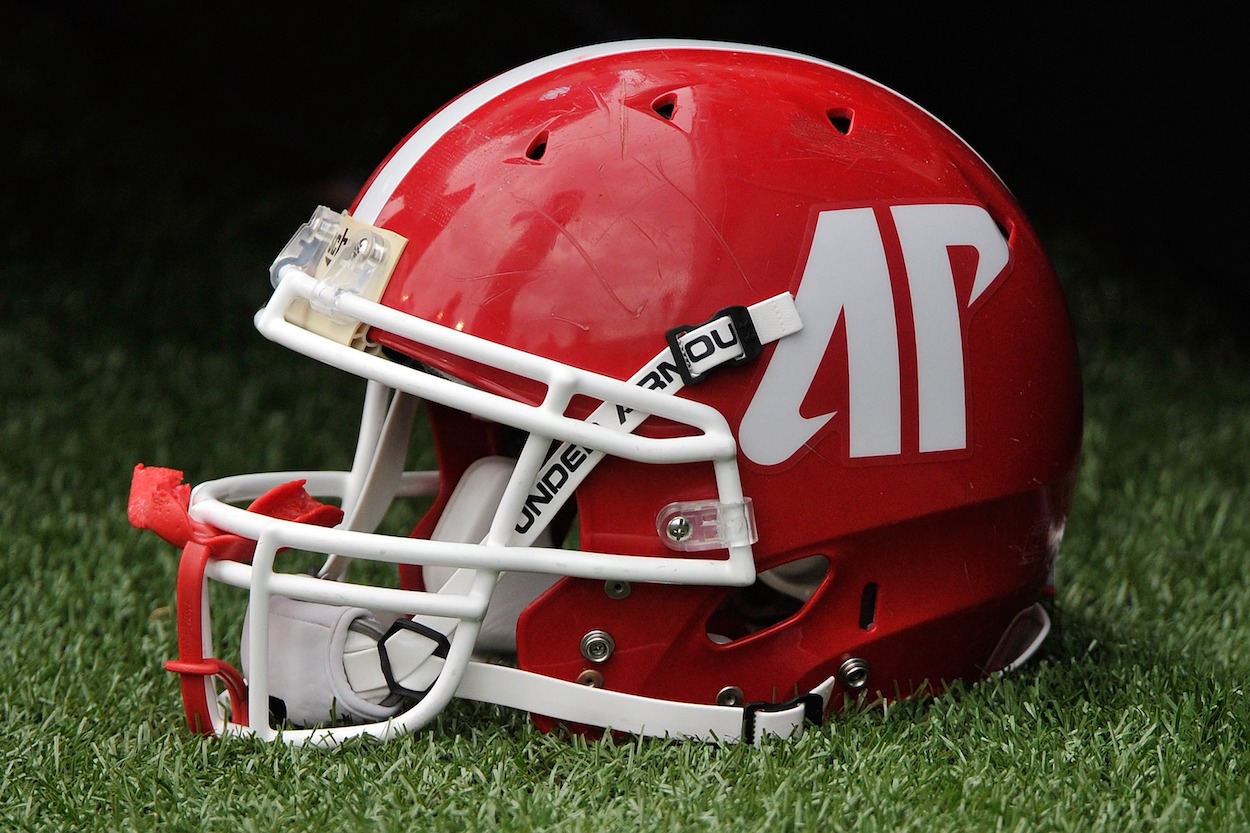 Bryant played in the Division 1 Football Championship Subdivision at Austin Peay State University in Clarksville, Tennessee. According to ESPN, the Tennessee native walked on to the team as a defensive back. He then worked his way to an impressive career, making the All-Ohio Valley Conference First Team in his senior season. 
The safety and nickel cornerback is undersized at 5-foot-8, 193 lbs. He did, however, test well athletically in the predraft process, as reported by Sports Illustrated. Draft experts believe Bryant has the physical tools to get an opportunity at the next level.
A scammer catfished Bryant and offered him a tryout with the Atlanta Falcons
The term "catfishing" comes from the 2010 documentary, Catfish. It describes a phenomenon where someone adopts a fake identity to deceive another person. This practice is most commonly associated with fake social media profiles.
This catfishing drama started when Bryant received a text from an Atlanta area code. The person on the other end claimed to be Atlanta Falcons defensive coordinator Dean Pees. They invited the prospect to Atlanta for a tryout. 
Bryant found out the invite was a hoax when he showed up at the team's facility. The situation gained attention when the former Austin Peay Governor tweeted about it, writing: 
I do not know or understand why this has happened, but I do know that everything happens for a reason. Yes, this was heart breaking for me, but just another stepping stone that I am not afraid to admit or overcome.
When ESPN reached out for further comment, Bryant informed the reporter that he did not want to speak further about the situation and that he was "ready to move on."
Other athletes have also been catfished
While Bryant may be the latest athlete to fall victim to a catfish, he certainly isn't the first. NBA player Chris "Birdman" Andersen is one of the most high-profile examples. 
In 2011, according to ABC News, Andersen and a 17-year-old aspiring model began communicating via social media and texts. Neither knew that they were not communicating with each other but instead with fake profiles set up by a 33-year-old Canadian woman. 
The hoax culminated in police raiding Andersen's house and investigating possible child pornography charges. The player was eventually cleared of the charges. IP addresses and phone numbers showed he was corresponding with a fake account and did not know the girl was a minor.
The most well-known case of athlete catfishing, though, is likely the Manti Te'o situation.
Te'o, a star linebacker and NFL prospect at Notre Dame in 2012, had an online relationship with a woman named Lennay Kekua, as reported by ESPN. She supposedly passed away from leukemia in the fall of that year. The college football media covered the situation, which led to an outpouring of support for Te'o. 
A man named Ronaiah Tuiasosopo eventually admitted that he was posing as Kekua and the entire thing was a deception. The story came out in early 2013 and became national news. 
The good news in the current situation is that the Bryant catfishing story may ultimately have a happy ending.
According to Adam Schefter on Twitter, Bryant's tale got him an invite to a HUB Football showcase for undrafted free agents. This stage could score him a real invite to an NFL tryout. 
The Atlanta Falcons will be one of the teams attending this event. 
Like Sportscasting on Facebook. Follow us on Twitter @sportscasting19