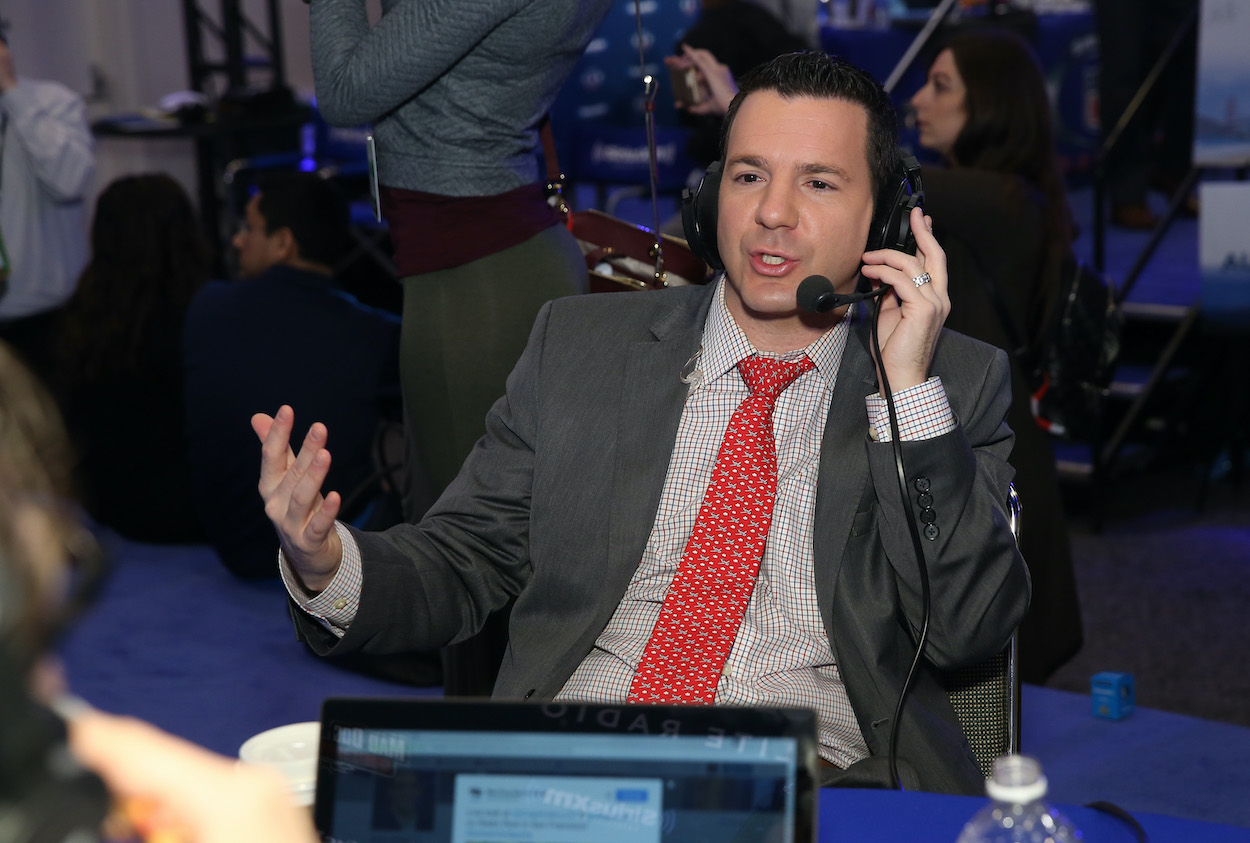 NFL Insider Ian Rapoport is Still Salty After Falling for David Njoku April Fool's Day Prank: 'It's Dumb!'
NFL insider Ian Rapoport wasn't happy at all after falling for an April Fool's Day prank by Cleveland Browns tight end David Njoku.
We've all been there. We see something wild online. We've liked it or retweeted it and breathlessly shared it with friends. Then we look at the date on the calendar, and it's April 1, aka April Fool's Day, and we realize we've been had. That's exactly what happened to NFL sports media personality Ian Rapoport when he fell for Cleveland Browns tight end David Njoku's April Fool's Day tweet, and he's still not happy about it.
Cleveland Browns TE David Njoku got Ian Rapoport good
Athletes and sports teams tweeting out fake news announcements, fake trade requests, or fake transactions have become an April Fool's Day tradition.
This year, retired wide receiver Julian Edelman tweeted that he is coming back to reunite with former teammate Tom Brady and the Tampa Bay Buccaneers. The Buffalo Bills announced a new alternate uniform with a logo made up of chicken wings. And LeBron James wrote on social media, "I'm out for the season officially. See ya'll in the fall."
That last one was more prophetic than James probably meant it to be.
One of the best/most realistic April Fool's Day pranks was when Cleveland Browns TE David Njoku tweeted, "Good Morning all, I have instructed my agent @malkikawa to seek a trade. I want my fans to know first…"
As one of the premier NFL news-breakers, NFL Network's Ian Rapoport quickly retweeted the message to his followers, confirming the trade request.
Then he realized the date on the calendar.
Rapoport told Pat McAfee he hates April Fool's Day
Within minutes of his first retweet going out, Ian Rapoport realized he had just fallen for a classic April Fool's Day prank. He quickly posted another retweet stating, "Deleted my original tweet. Update: April Fools isn't funny."
Then, the insider followed that up with some real news. "Here is a real update, amidst this April Fool's joke: The #Browns and TE David Njoku are in active talks on an extension, sources say, and there is confidence it can get done by the July 15 deadline," Rapoport tweeted, before writing, "Now back to ignoring everything (besides this) online today."
Falling for the joke sat with Rapoport for a while, too.
Later that day, the insider went on the Pat McAfee Show, and he still seemed pretty unhappy about the whole situation. He told the host:
I don't like [April Fool's Day]. And I assume some people think it's funny, and I don't know what kind of a take this is, because most humans probably think it's dumb. But it's dumb! I don't know what's funny about — with all due respect to Julian Edelman — tweeting, 'I'm signing with the Bucs,"? … [David Njoku] did literally request a trade. It was like two years ago, so it's not that far out of the realm of possibility.

Ian Rapoport on April Fool's Day pranks
After railing against April Fool's Day pranks, Rapoport did offer one silver lining for the situation. Njoku now follows him on Twitter.
Who is Ian Rapoport?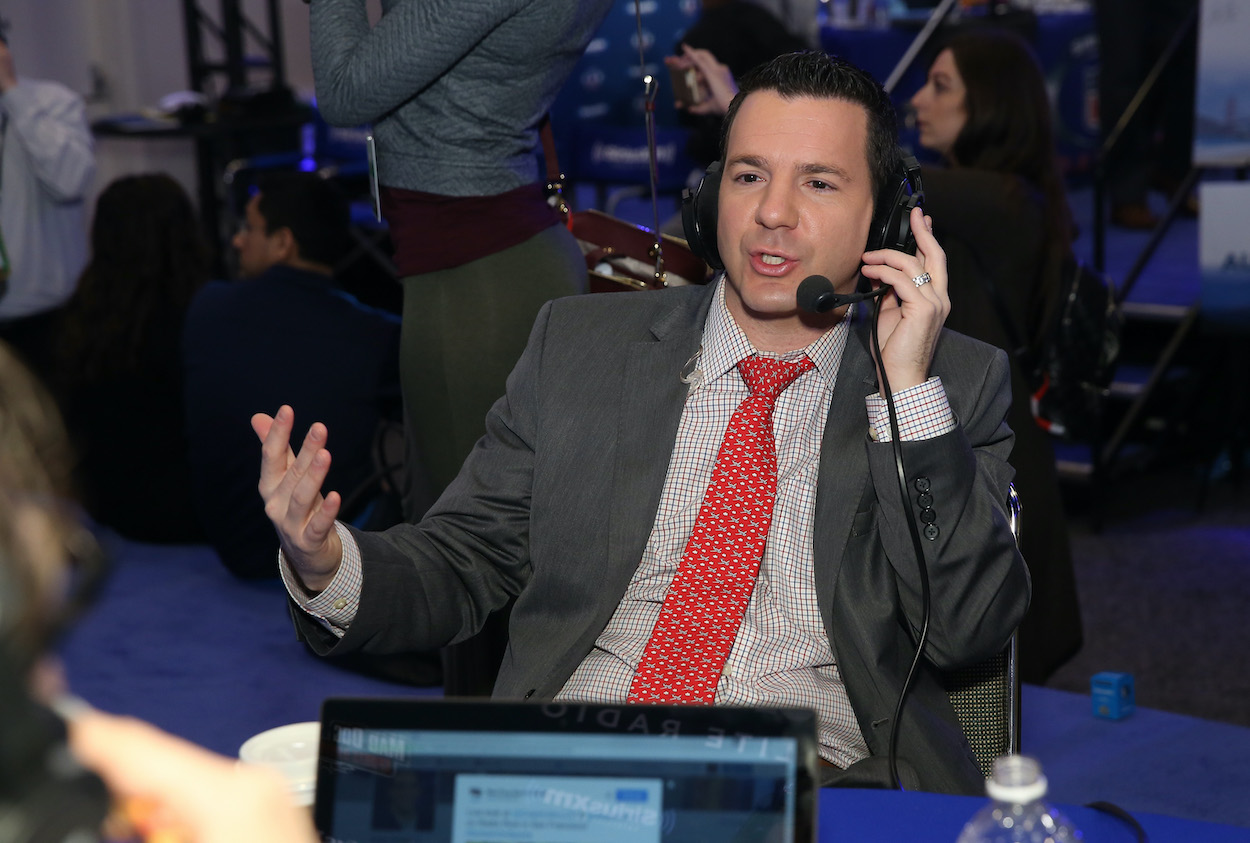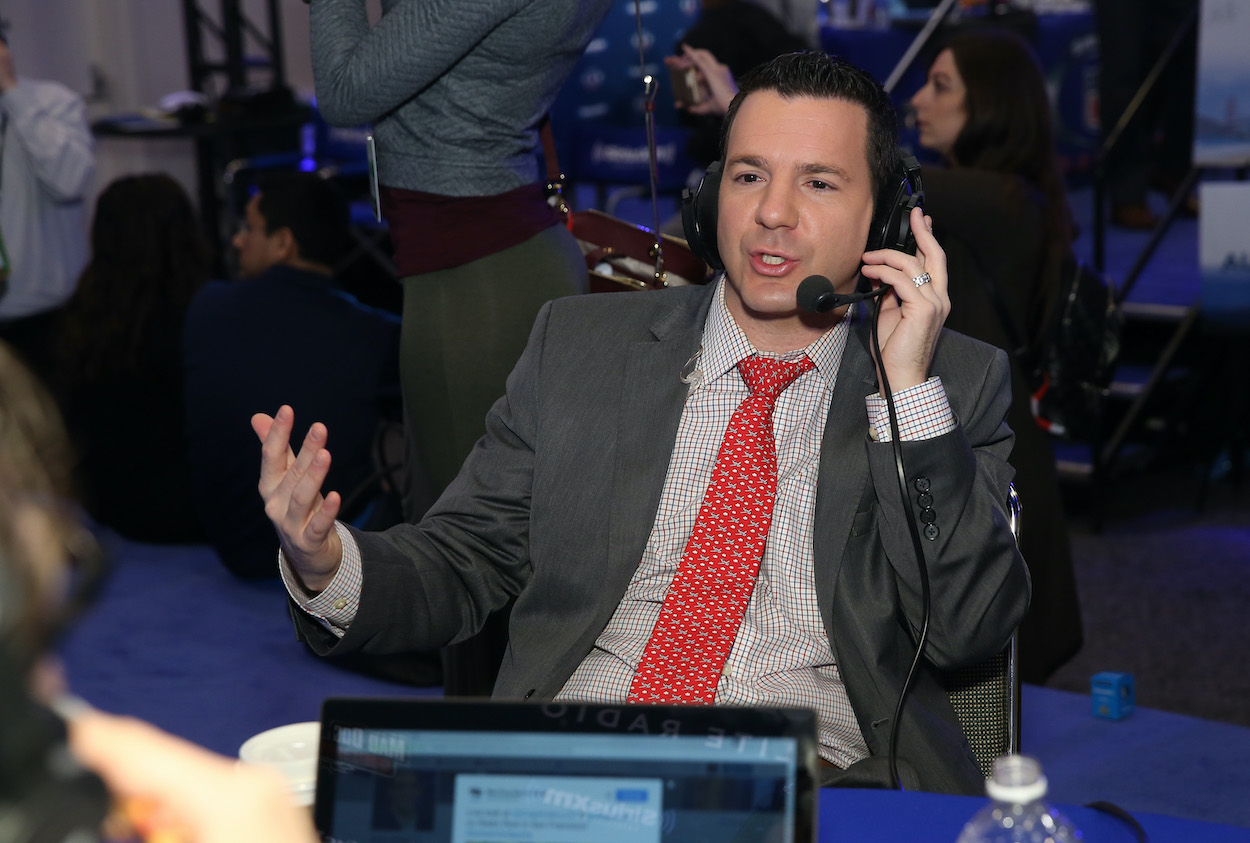 NFL fans all know the top new-breakers in the game. Ian Rapoport, Adam Schefter, Jay Glazer, and Jason La Canfora are all household names to pro football fans. But how much do we actually know about these guys?
Born in Boston, Rapoport grew up in Chappaqua, New York, in Westchester County, about a half-hour north of New York City, per Westchester Magazine. After graduating from Columbia University, he gave himself two years to try and make it as a football reporter before heading to law school.
He spent time covering college football, first for the Jackson-Clarion Ledger on the Mississippi State Bulldogs beat and then at The Birmingham News, covering the Alabama Crimson Tide. Those jobs were a springboard to the Boston Herald, where he reported on the New England Patriots in the franchise's heyday, starting in 2009.
That last gig got him to NFL Network, and he has become one of the most well-connected insiders in the game.
Rapoport now lives near his boyhood home in Rye, New York, with his wife, Leah, and their two sons.
Like Sportscasting on Facebook. Follow us on Twitter @sportscasting19.