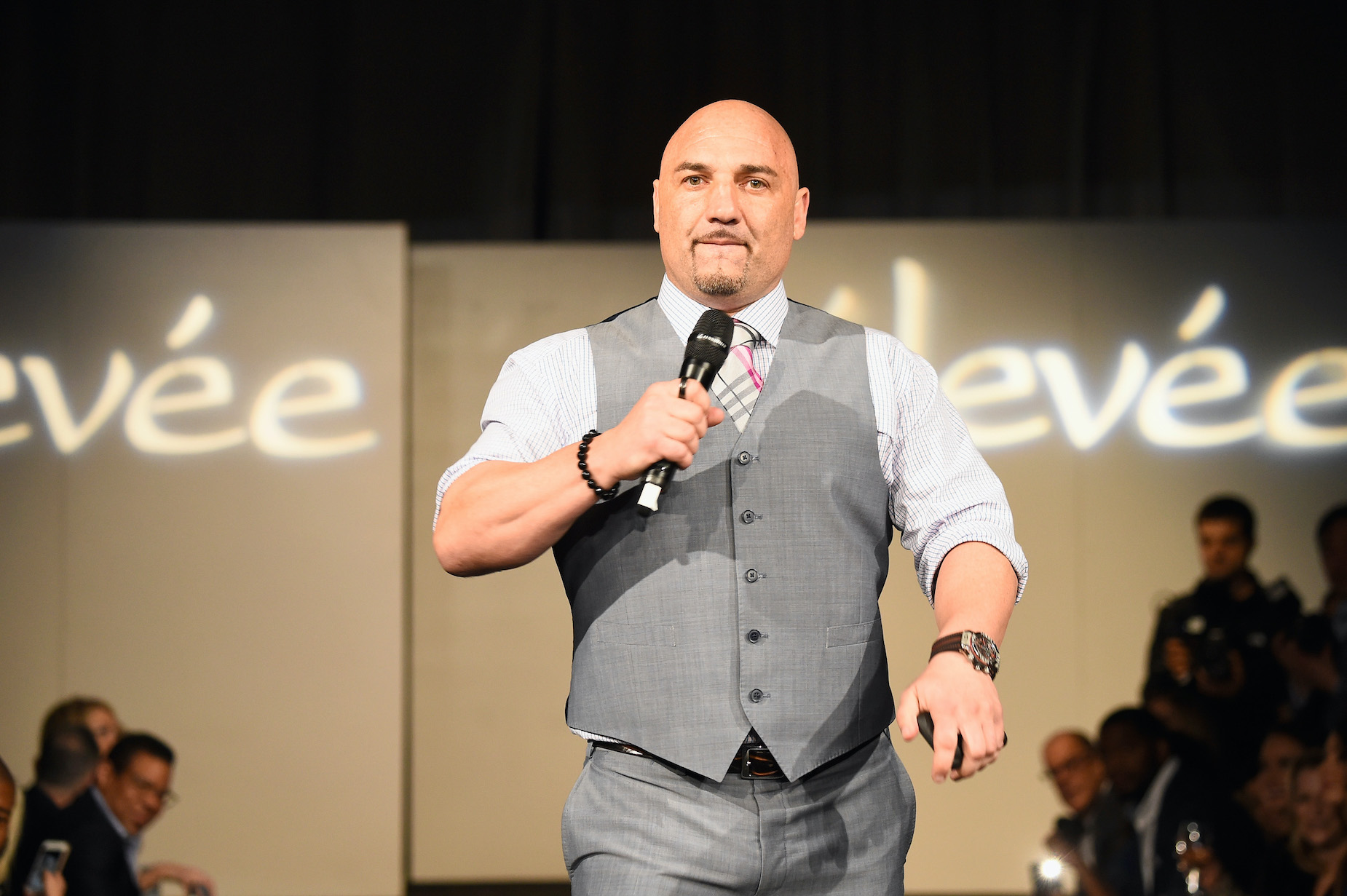 NFL Insider Jay Glazer Had an Eventful Sunday on Twitter and Even Took a Shot at Some Angry Soccer Fans
When you hear about Jay Glazer and professional football, things are usually focused on North America rather than Europe.
During the NFL season, insider Jay Glazer is a fixture on the football scene. On Sunday, however, the veteran media member got tangled up in a situation across the Atlantic involving the other version of football.
In England, angry Manchester United fans gathered to protest against their club's ownership and even forced their way into the stadium, forcing Sunday's match to be postponed. They also took to social media to voice their frustrations but ended up taking aim at the wrong Glazer.
Jay Glazer is a respected NFL insider
For sports fans around the world, covering the hometown team as a reporter can seem like a dream come true. Not only did Glazer make that scenario a reality, but he also kept climbing up the ladder to become an industry insider.
As a New Jersey native, Glazer crossed the Hudson River into New York to attend Pace University. He earned a media degree and, after graduation, landed a job at the New York Post. Before long, he had earned a reputation as a trustworthy reporter.
Thanks in part to that reputation, Glazer forged relationships with movers and shakers around the NFL and became one of the league's most reliable insiders. According to a 2014 GQ profile, he even claimed that he'd never had to retract or correct a story in his entire career.
That reliability, combined with his visibility—he's been a part of Fox's NFL coverage since 2004—make Glazer a power player in the world of sports media. If he has a scoop, fans and other reporters alike are going to listen.
The (unrelated) Glazer family have some vocal critics in England
In the United States, football fans generally want to know what Jay Glazer has to say. In England, however, some football fans don't have any time for the unrelated Glazer family.
Those football fans are, of course, Manchester United supporters. The famous club has been owned by the Glazer family—NFL fans will know them as the owners of the Tampa Bay Buccaneers—since the early 2000s. Without delving too far into the roots of the conflict, some feel that, since taking over, the American ownership has simply run things as a profit-driven business rather than a supporter-oriented club.
After the shortly-lived European Super League attempt, in which Manchester United and several other clubs tried to form their own breakaway competition, tensions came to a head. On Sunday, May 2, supporters gathered to protest outside Old Trafford. They forced their way into the stadium on two separate occasions and forced United's match with Liverpool to be postponed.
Jay Glazer felt the wrath of soccer fans and even fired a shot back
Given what happened in Manchester on Sunday, angry messages about the Glazer family started flying across the world via social media. It seems, however, that at least a few of those were directed at Jay Glazer.
"Just to be clear for the thousandth time as I woke up to all this stuff sent my way on social media," Glazer tweeted on Sunday. "My family is from Brooklyn, NOT Tampa, we do NOT own Man U. We can't sell bc WE DON'T OWN IT!!" He also took a bit of a shot at those who had appeared in his mentions, adding, "You can't be that good a fan of them if you think an NFL Insider owns your team."
Before long, others in the NFL media orbit, like Pat McAfee and Ian Rapoport, got in on the action. After a few hours, Glazer decided to bite the non-existent bullet and fired off another tweet announcing he would sell his (again, non-existent) share of Manchester United.
At this point, no one knows what the future holds in regards to the Red Devils. It's unlikely, though, that the Glazer family will give up as easily as Jay Glazer.