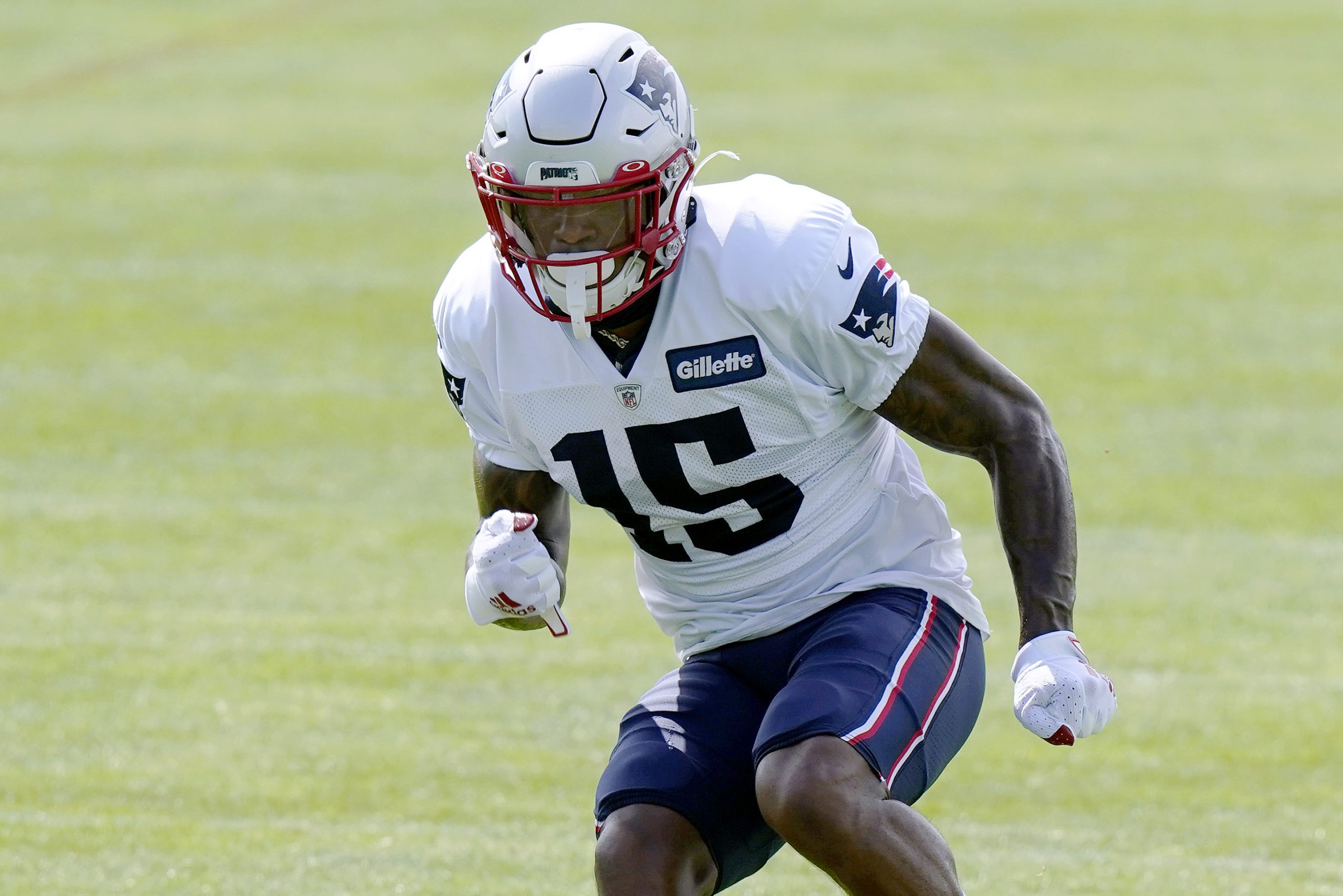 N'Keal Harry Blatantly Insulted Bill Belichick, Says Former LB Ted Johnson: 'He Basically Spat in His Face'
Former Patriots linebacker Ted Johnson recently said N'Keal Harry blatantly insulted Bill Belichick.
New England Patriots wide receiver N'Keal Harry stunned quite a few folks around the NFL earlier this week when he requested a trade. The 6-foot-4, 225-pound wide receiver out of Arizona State has had two unproductive seasons with the Patriots and now wants out. One former Patriots star said Harry's request insulted head coach Bill Belichick as the culture is clearly changing in New England.
N'Keal Harry said he wants out of New England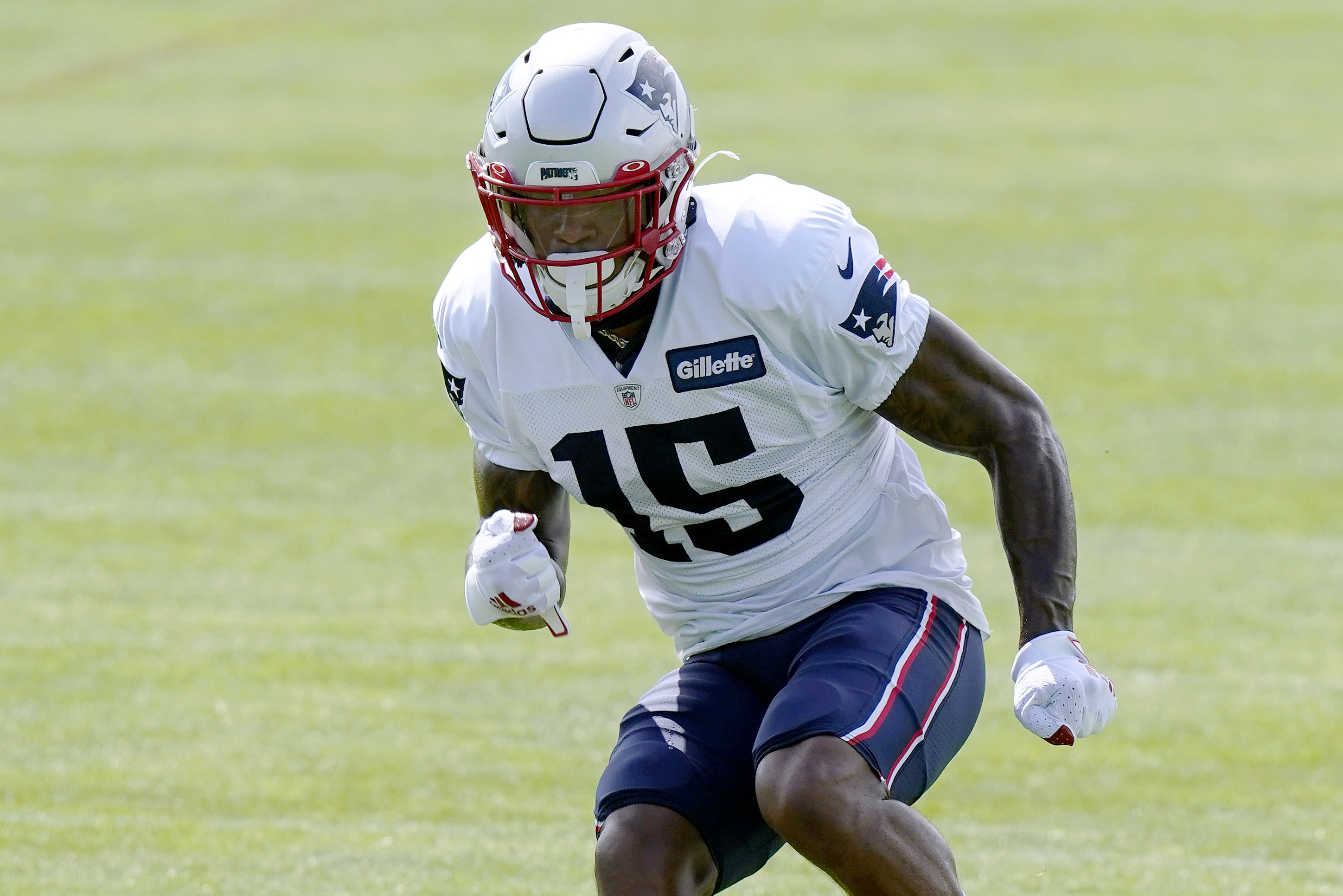 Harry missed nine games in his rookie season due to various injuries. He caught 12 passes for 105 yards. His second season was marred by a pandemic and a quarterback change. Harry, like all Patriots receivers, needed to adjust from Tom Brady to Cam Newton. The Patriots struggled mightily in their passing game and finished with their first losing season since 2000. Harry played 14 games, catching 33 balls for 309 yards and two touchdowns.
Apparently, Harry's had enough. His agent, Jamal Tooson, issued a statement to let everyone know his client no longer wanted to play for the New England Patriots. He cited a lack of opportunity as the result of Harry's unimpressive numbers.
"N'Keal understands a key ingredient to production is opportunity," Tooson said in a statement. "He will continue to work hard to develop and refine his craft after missing a large portion of his rookie year to injury. His draft-day expectations for his NFL career have not changed. We are confident success is just around the corner for him and will aggressively pursue it."
Tooson also stated the plan to move Harry has been in the works for months.
Former Patriots LB Ted Johnson said N'Keal Harry is insulting Bill Belichick with his request
Ted Johnson, a former linebacker who played 10 seasons for the Patriots, believes the team isn't what it once was. He was stunned to see Belichick challenged by an unproductive two-year player.
"When have you ever seen a player take on Bill Belichick that has not accomplished anything in this league, like N'Keal Harry is taking him on so publicly?" Johnson asked when speaking Wednesday with NBC Sports Boston. "You can't insult Bill Belichick worse than what N'Keal Harry did. He basically just went up and spat in his face in front of everybody."
Johnson believes the culture is changing in New England.
"I think the Patriots, quite honestly, have lost that thing that makes them the Patriots," Johnson said. "You're seeing things from players you've never seen before."
Johnson believes the change with the Patriots is a result of Tom Brady leaving
Johnson believes Tom Brady was the glue that held the Patriots together. Not only did he take care of things on the field, guiding the franchise to six Super Bowls, but he was a well-respected leader in the locker room. Johnson believes his departure has led to New England's apparent culture change.
"You take Tom Brady out of New England, and the entire ecosystem has been disrupted," Johnson said.
"You're seeing things from players you've never seen before. You're seeing Bill Belichick do things you've never seen Bill Belichick do," Johnson continued. "Why? Why all of a sudden now? It's a totally different ecosystem now that Tom is gone. And you're seeing things and behaviors out of Bill Belichick and out of players that you've never seen before."
When Brady left New England, we knew things wouldn't be the same on the field. We just never knew the entire culture would change.