Pascal Siakam Surprises His Mom With Heartwarming and Life-Changing Mother's Day Gift
This past Sunday was a chance for NBA players to honor and thank the most important figures in their lives: their mothers. Many players would never have made it to where they are today without the support of their moms, so stars from around the league took the opportunity to give back to them this Mother's Day.
Pascal Siakam, who recently signed a four-year, $136 million contract with the Toronto Raptors, used the holiday to fulfill his dream of buying his mom a house. Her reaction said it all.
Pascal Siakam's mother is a single mom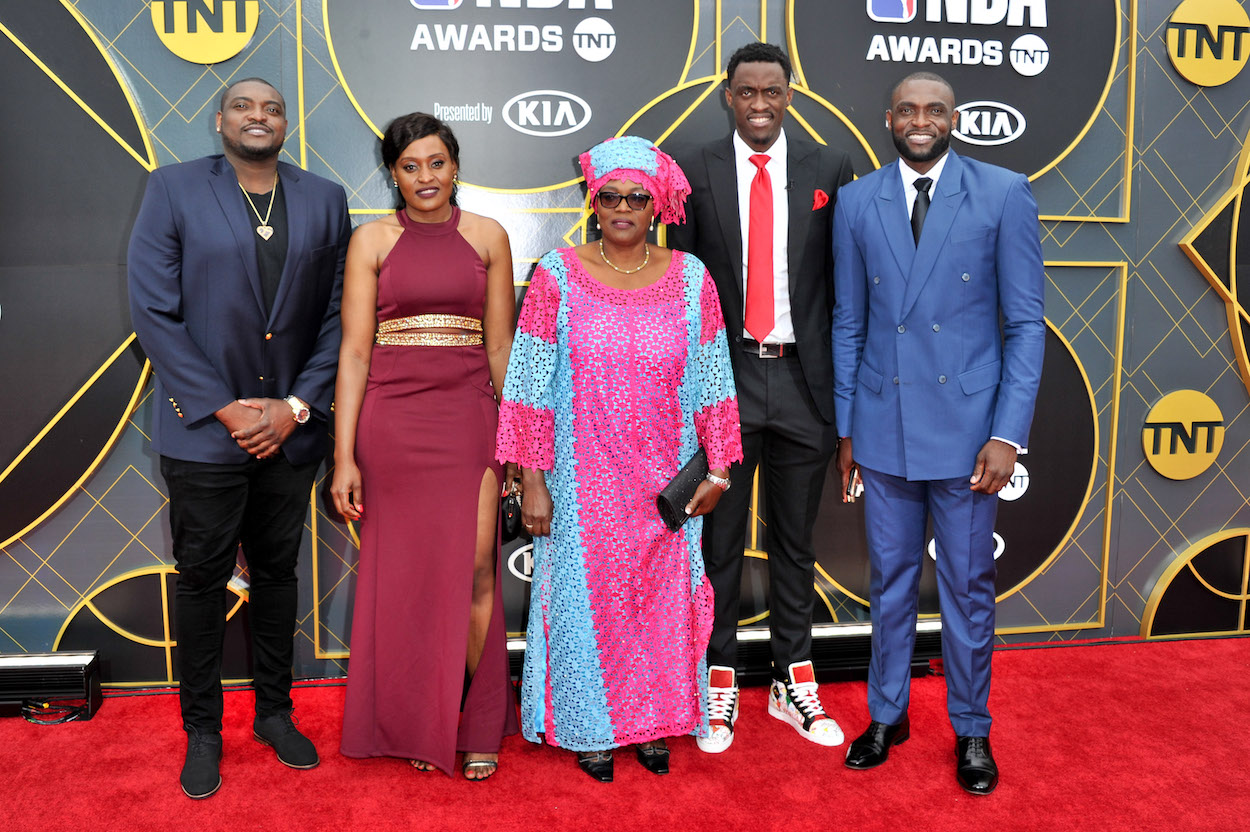 Siakam was born in Douala, Cameroon in 1994. As the youngest son of his father Tchamo and his mother Victoire, Siakam didn't start playing basketball until he was 15 years old. His father introduced him to the sport and had dreams of one day seeing one of his four sons make it to the NBA, but he tragically never got to do so.
In 2014, when Siakam was 20 years old, Tchamo died in a car accident. Two years later, his youngest son realized his NBA dream by getting drafted by the Raptors.
Siakam credits his father for pushing him to pursue a career in the NBA, but his mother was the one who continued to support his dreams after his father passed away. Victoire has taken care of Pascal and his three brothers, all of whom played Division I basketball themselves, as a single mother for seven years.
Siakam might've never made it to the league if not for his mother's support, and he thought of the perfect way to pay her back this Mother's Day.
Siakam buys his mom a house for Mother's Day
This Mother's Day was the first since Siakam signed his $136 million contract extension with the Raptors last year. With finally enough money to properly thank his mother for all she sacrificed for him, Siakam went all out with his heartwarming gift.
On Sunday night, Siakam posted videos and pictures to his Instagram page showing the moment he surprised Victoire with her new home.
"Happy birthday and happy Mother's Day to the Queen herself! Thank you for always being there for all of us and being the super mom you are," Siakam wrote in the post. "With dad being gone we haven't been able to call a place home and it was always my dream to change that! Feeling blessed that I can offer this to you and our family. Can't wait to make new memories there as a family!"
Siakam's mother had the best reaction to the heartwarming gift
Siakam's mother was caught completely off guard when he opened the front door to welcome her into her new house. When he shared the news that it was all hers, she immediately dropped her purse in shock, tore off her heels, and let her emotions all out at once.
What a reaction to a life-changing gift.