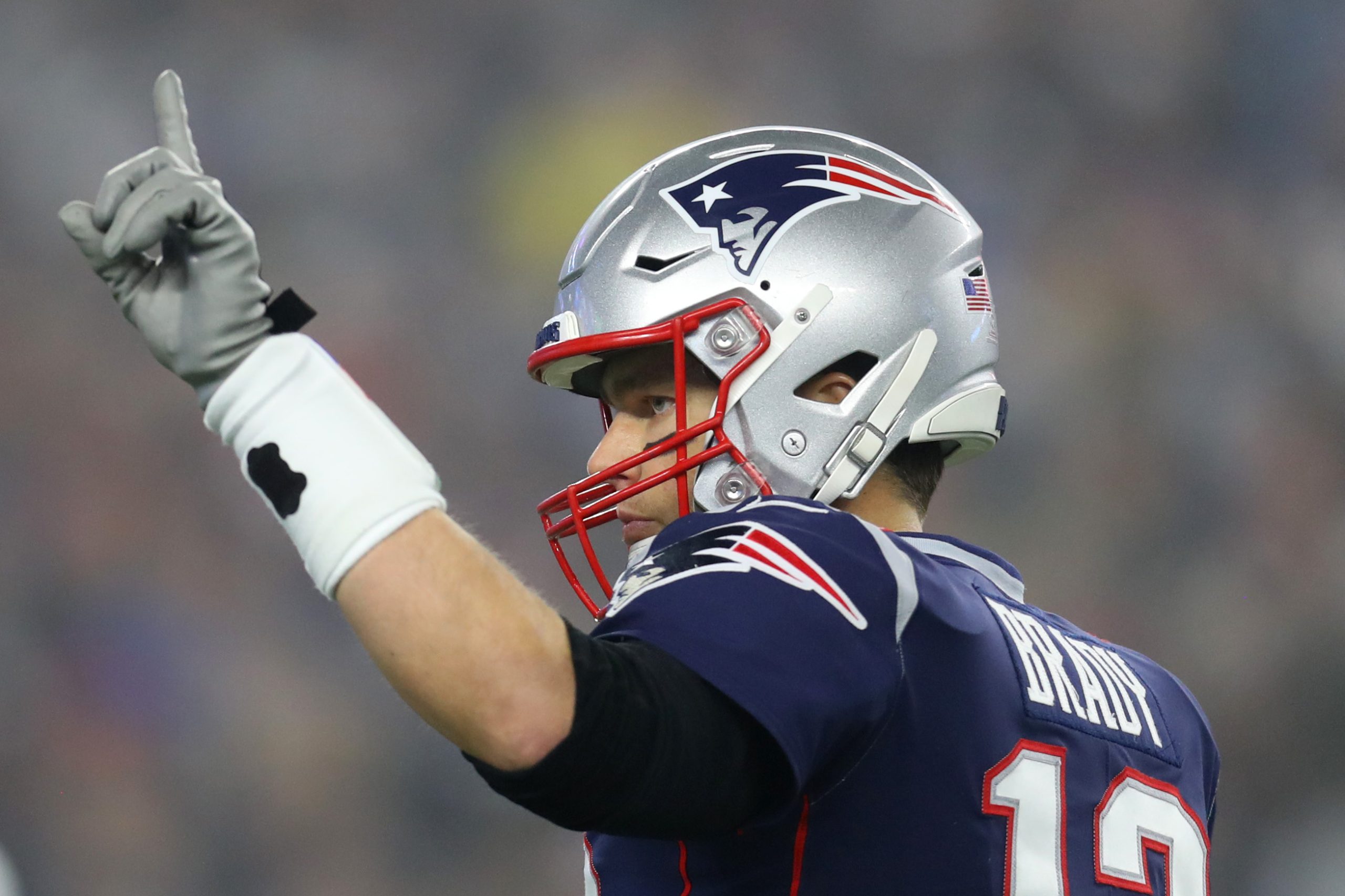 Patriots DT on Tom Brady's Return to Foxboro: 'We Ain't Welcoming Him Back'
Tom Brady returns to Foxboro on Oct. 3, 2021.
Oct. 3, 2021, has already been circled on most NFL calendars. Tom Brady, who spent 20 years with the New England Patriots, returns to Gillette Stadium to take on his former team as a member of the Tampa Bay Buccaneers. He'll face the Patriots for the first time in his career in front of a crowd that might not know exactly how to react.
Will fans in Foxboro embrace the seven-time quarterback, or will they boo him for bolting the team via free agency? Patriots defensive tackle Byron Cowart certainly won't be welcoming him with open arms.
The return of Tom Brady has sent ticket prices skyrocketing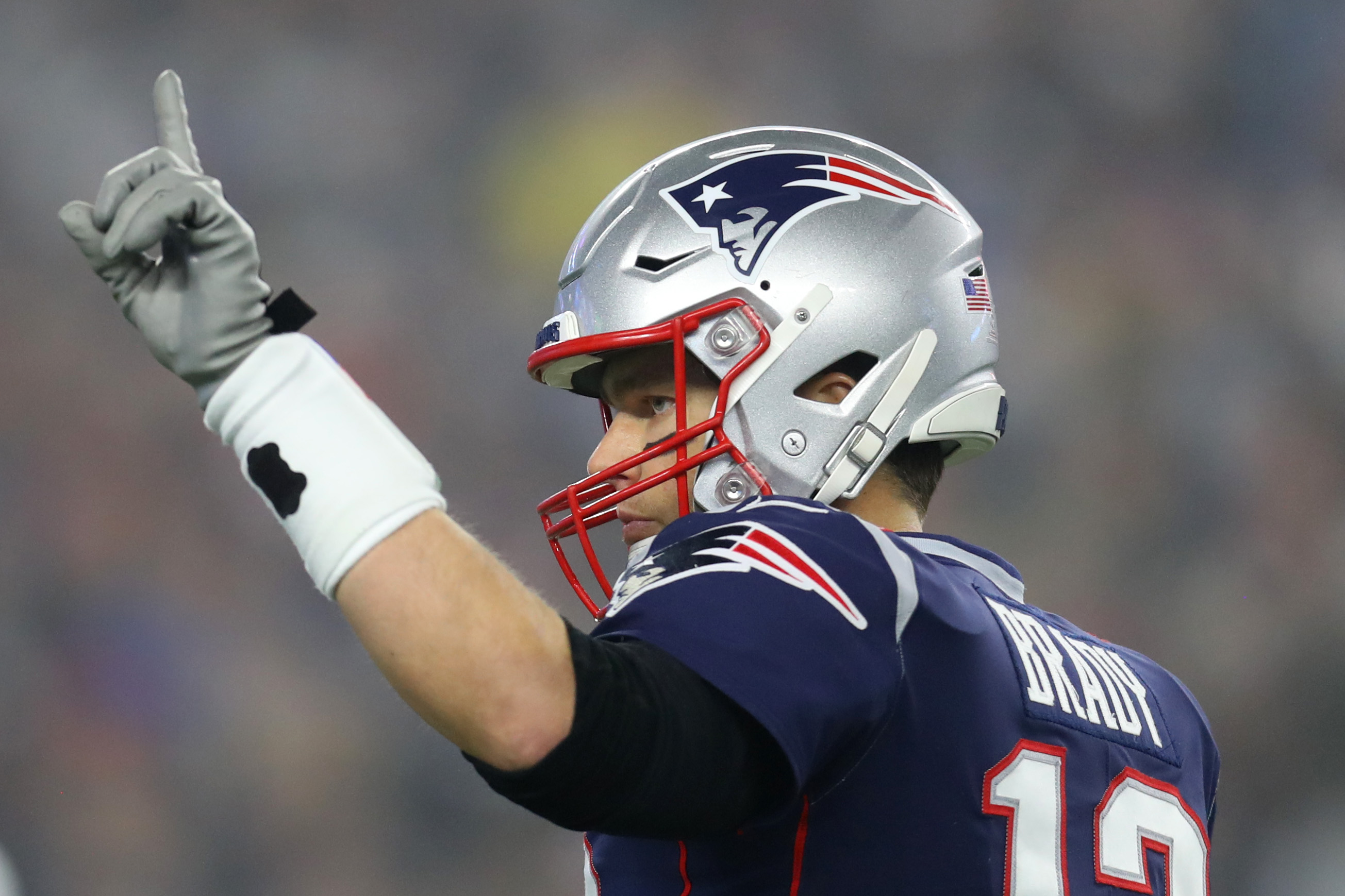 The coronavirus (COVID-19) pandemic shut down the sports world for the better part of 2020. Sports fans are itching to get back to tailgating and seeing their teams play in person. Combine that with Brady returning to Gillette Stadium to face the team he battled with to bring home six Super Bowls, and you have one very expensive ticket for that early October meeting.
"Biggest regular-season ticket in history for any sporting event," said Jim Holtzman, CEO of Boston-based Ace Ticket, to WEEI. "This is going to be what every single person wants for their birthday. Who wouldn't want to go to this game? We never got to say goodbye to Tom Brady. It's your last chance to see him at home. He never got a sendoff, and who is going to give up their seat?
As of this writing, you can't get into the stadium for less than $604 per seat, and that's before StubHub tacks on the fees after the purchase. That will get you one seat about as high up and in the far corner of the stadium. So you're looking at roughly $1,300 for two lousy seats to see Brady face his old team.
Tickets are going to be really hard to get," Holtzman said. "Everyone is going to want to go."
Patriots defensive tackle Byron Cowart won't be one welcoming Tom Brady with open arms
Before the game, Brady will likely get a warm welcome from the crowd. Maybe it continues to happen throughout the game. Fans will get their money's worth either cheering on the former Patriot or rooting heavily against him.
One person who won't be in a welcoming mood is defensive tackle Byron Cowart. During a recent appearance on the IGTV show Patriots Way of Life, Cowart didn't hold back on his thoughts regarding Brady's return.
"We ain't welcoming him back. We just (have to) play him," he said. "There ain't going to be no damn ceremony for him or nothing like that. They might clap for him, but there's not going to be… this is our opponent. Bro, what? We like to win."
For Cowart, it's nothing personal. He likes Brady. He likes his team better. Cowart insists there is no extra pressure on him or his teammates for this game.
"No," Cowart said. "It's still a Boston mentality. I'm trying to adapt to the culture, but it's like blue-collar, hard-working people. Like I said, love the guy. He did a lot for the community, the city, but he's still an opponent."
Byron Cowart was a fifth-round pick of the Patriots in 2019
Cowart has played two seasons with the Patriots. New England selected the 6-foot-3, 300-pound defensive lineman out of Maryland with the 159th overall pick in the 2019 NFL Draft.
Cowart was the top high school recruit in 2015 after a stellar career at Armwood High School in Florida. He attended Auburn but struggled to find quality playing time. Cowart appeared in 23 games over his first two years at Auburn, finishing with just 12 tackles and no sacks, according to The Baltimore Sun.
After leaving Auburn to attend a community college, Cowart hooked on with Maryland. With the Patriots, he appeared in five games in his rookie season. Last season, Cowart started all 14 games he played. He was placed on the reserve/COVID-19 list in October. He recorded the first sack of his NFL career during a Week 14 contest against the Los Angeles Rams when he took down Jared Goff.
Despite his lack of experience in the NFL, he has the demeanor of a veteran when it comes to facing Brady.
"He's done a lot of things for this organization," Cowart said. "He's coming back, but he's coming back as an opponent, so I'm going to treat it like any opponent."