Tom Brady's Father 'Salivating' Over His Son's Return to New England, Expects the Buccaneers to Beat the Patriots 'Rather Handily'
When the 2021 NFL schedule was officially released on Wednesday night, there was no bigger storyline than Tom Brady's much-anticipated return to New England. The Tampa Bay Buccaneers will travel to play the New England Patriots in Week 4, and no one is more excited for Brady to stick it to his old team than his own father, Tom Brady Sr.
Brady's dad recently said he started "salivating" when he first saw the Buccaneers-Patriots matchup slated for this season. He even gave his (completely unbiased) prediction for the game, and it's no shocker who he has winning the reunion.
Tom Brady returns to New England to face the Patriots in Week 4
NFL fans are already circling their favorite dates and matchups on the 2021 schedule after its release Wednesday. The Patrick Mahomes-Baker Mayfield rematch in Week 1. Trevor Lawrence and Tua Tagovailoa squaring off in London in Week 6. Mahomes' and Aaron Rodgers' first-ever battle (assuming Rodgers stays in Green Bay) in Week 9.
But the marquee matchup of the year has to be Brady's return to New England in Week 4.
After spending the first 20 years of his NFL career with the Patriots, Brady will head back to Foxboro to face off against Bill Belichick on Oct. 3 for the first time. And the schedule-makers knew exactly what they were doing with the timing.
Brady is just over 1,100 yards away from breaking Drew Brees's all-time record for the most passing yards in NFL history. He should enter that Week 4 matchup with a chance to break the record against his old team.
Tom Brady's father already "salivating" over Buccaneers-Patriots matchup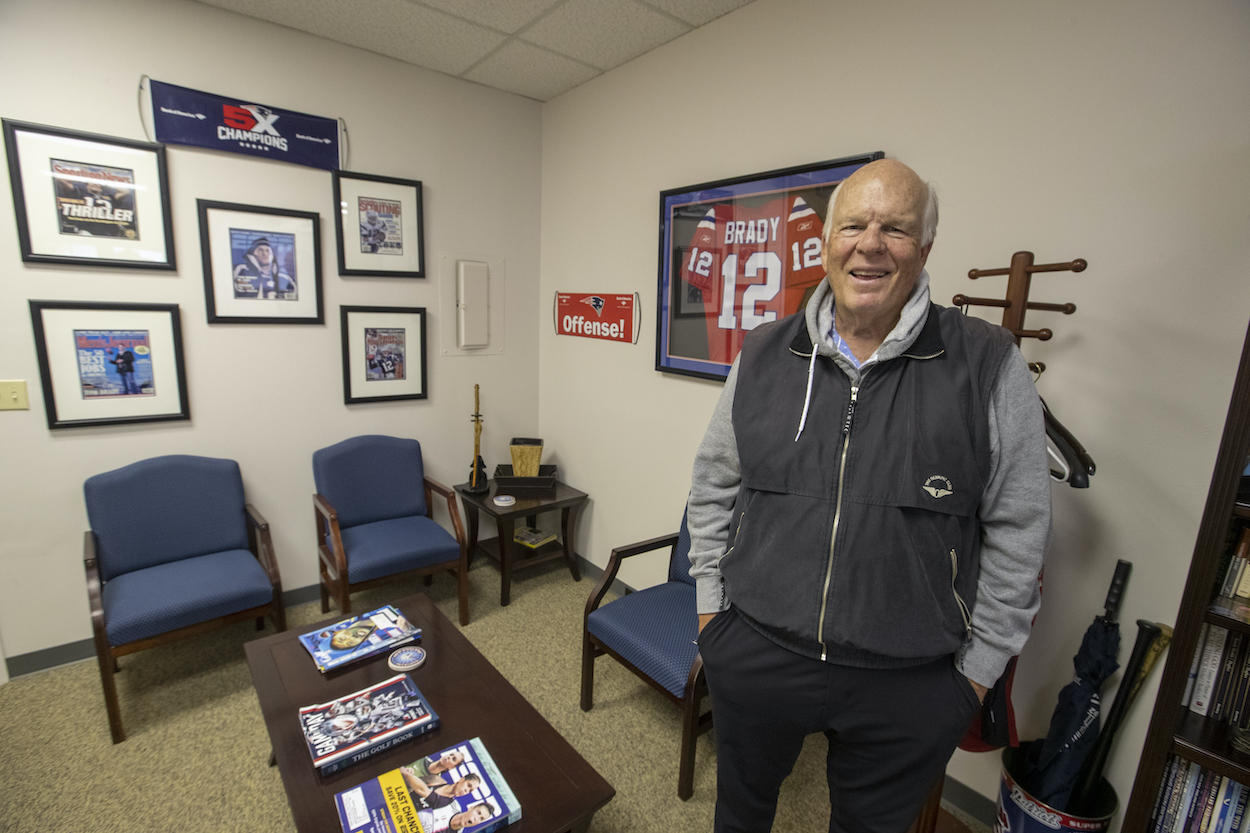 Brady must already be itching to step on Gillette Field for the first time as an enemy and stick it to his old coach. But his father might be even more excited for him to exact revenge on the Pats.
Brady Sr. joined the "Zolak and Bertrand" show on 98.5 The Sports Hub in Boston on Thursday morning and spoke about his anticipation for the game.
"I saw the schedule come out last night, and I started salivating when I saw that we play the Patriots in the fourth game of the season and that we're coming up here to make our record 4-0 after the fourth game," Brady Sr. said.
Brady's father even gave his bold prediction for the matchup.
"We expect to beat the Patriots rather handily, frankly," he said.
Brady Sr. thankful for his son's 20 years in Foxboro
Although Brady Sr. is confident his son will dismantle his old team in Week 4, he continued to explain how thankful he is for Brady's incredible 20-year run in New England and how the fans treated him and his family along the way.
"It's not a matter of walking out of town and being unhappy. He had a happy 20 years there and most successful 20 years there," Brady Sr. said. "Now he's in another place with another opportunity to win. That's great."
Brady Sr. said he still roots for the Patriots as his second-favorite NFL team, but he'll have a clear side he's backing come Week 4.
"From my take on it, I think it's gonna be great," he said. "I get to have a favorite team in the AFC and a favorite team in the NFC. And then they play on the fourth week of the year. I'm thrilled for this."