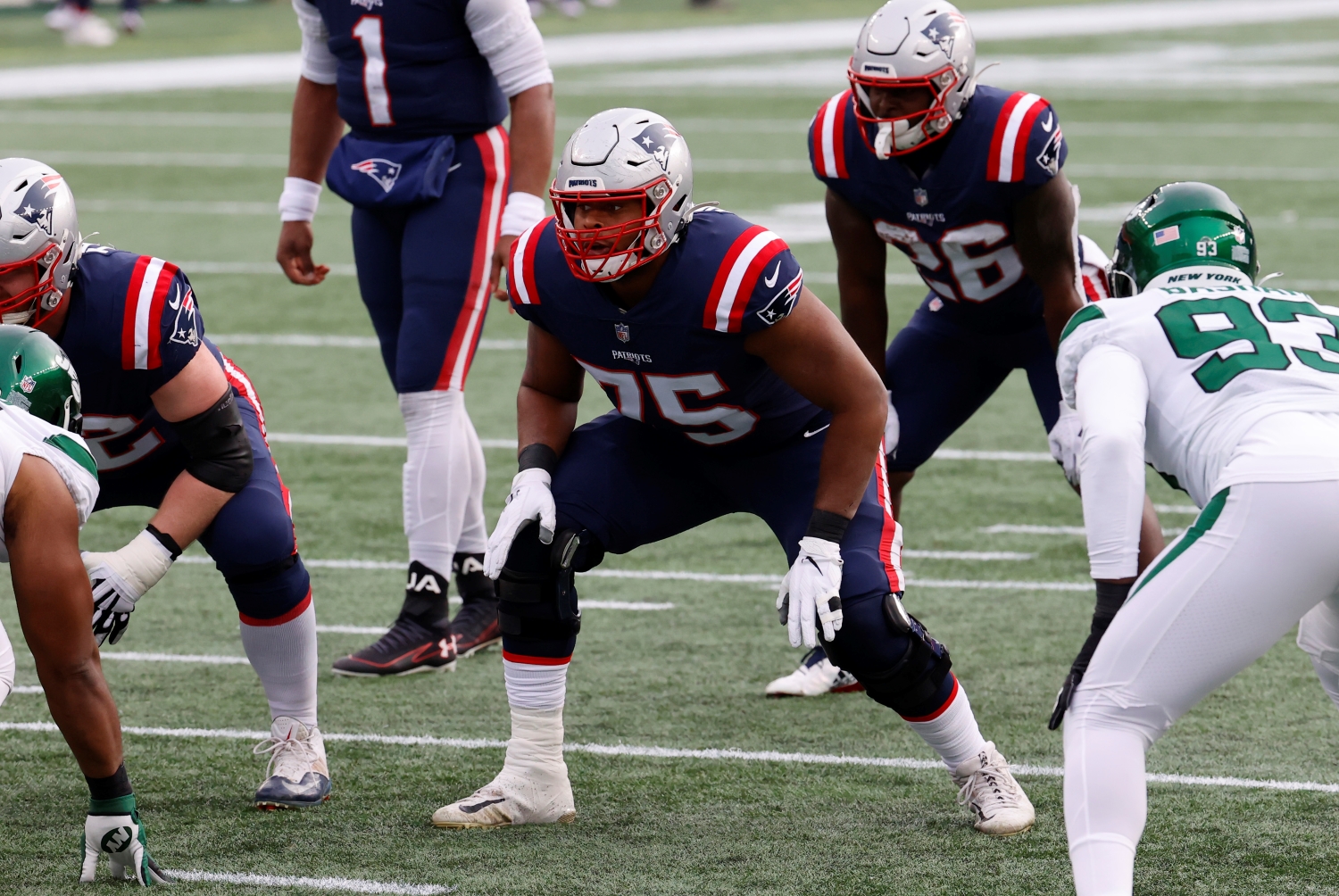 Patriots Offensive Lineman Justin Herron Saved a 71-Year-Old Woman's Life by Putting a Stop to a Terrifying Situation in an Arizona Park
New England Patriots offensive lineman Justin Herron had to put his protection skills to the test to save a woman's life in an Arizona park.
For someone who struggles to hit on his early picks, Bill Belichick sure knows how to find hidden gems in the NFL draft. Last April, the New England Patriots selected two quality offensive linemen in the sixth round. And while Justin Herron didn't make quite the same impact as Michael Onwenu, the former Wake Forest standout recently put his protection skills to a much bigger test.
And by saving a 71-year-old woman's life during a terrifying situation in an Arizona park, Herron officially achieved hero status.
Justin Herron showed plenty of promise in his rookie season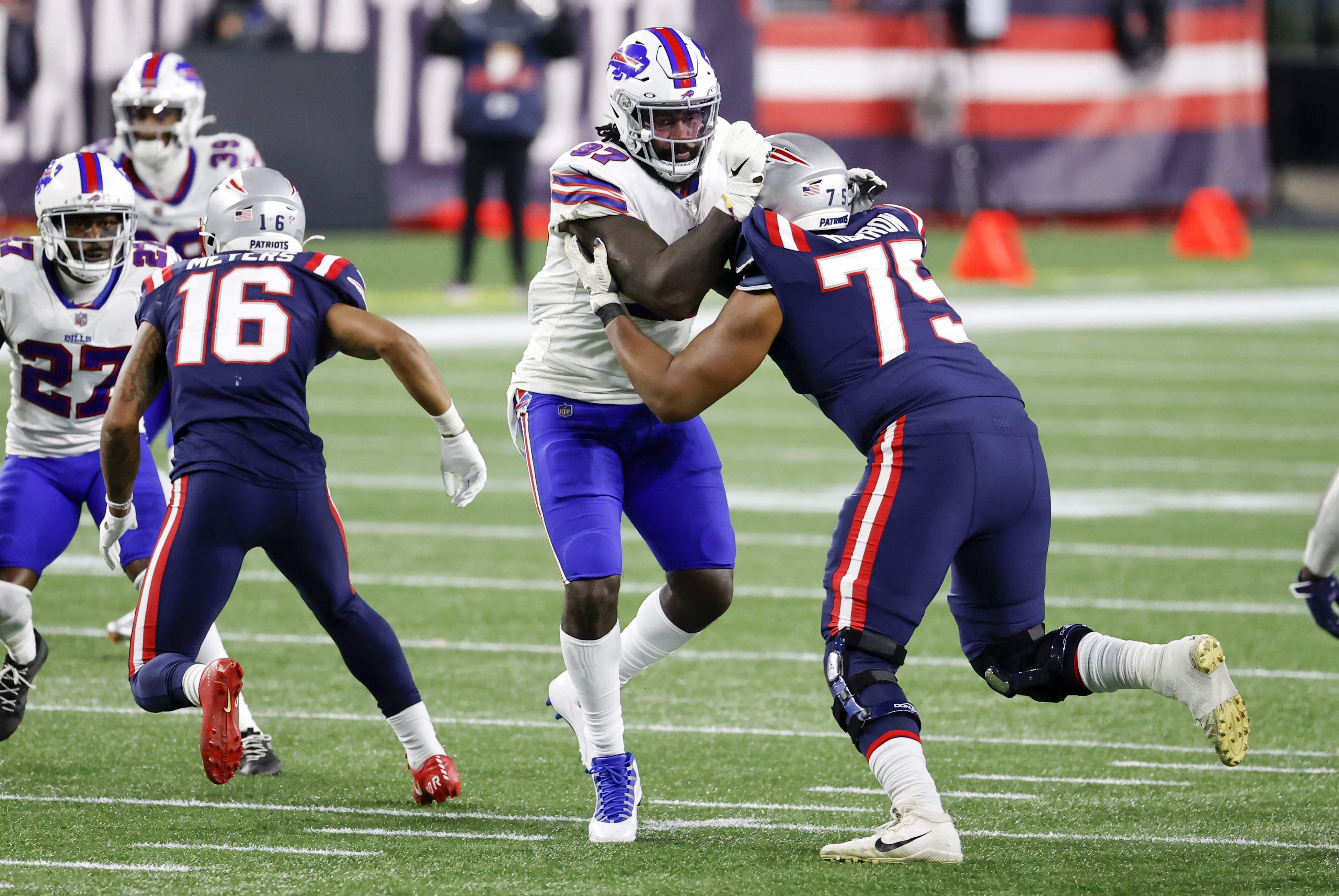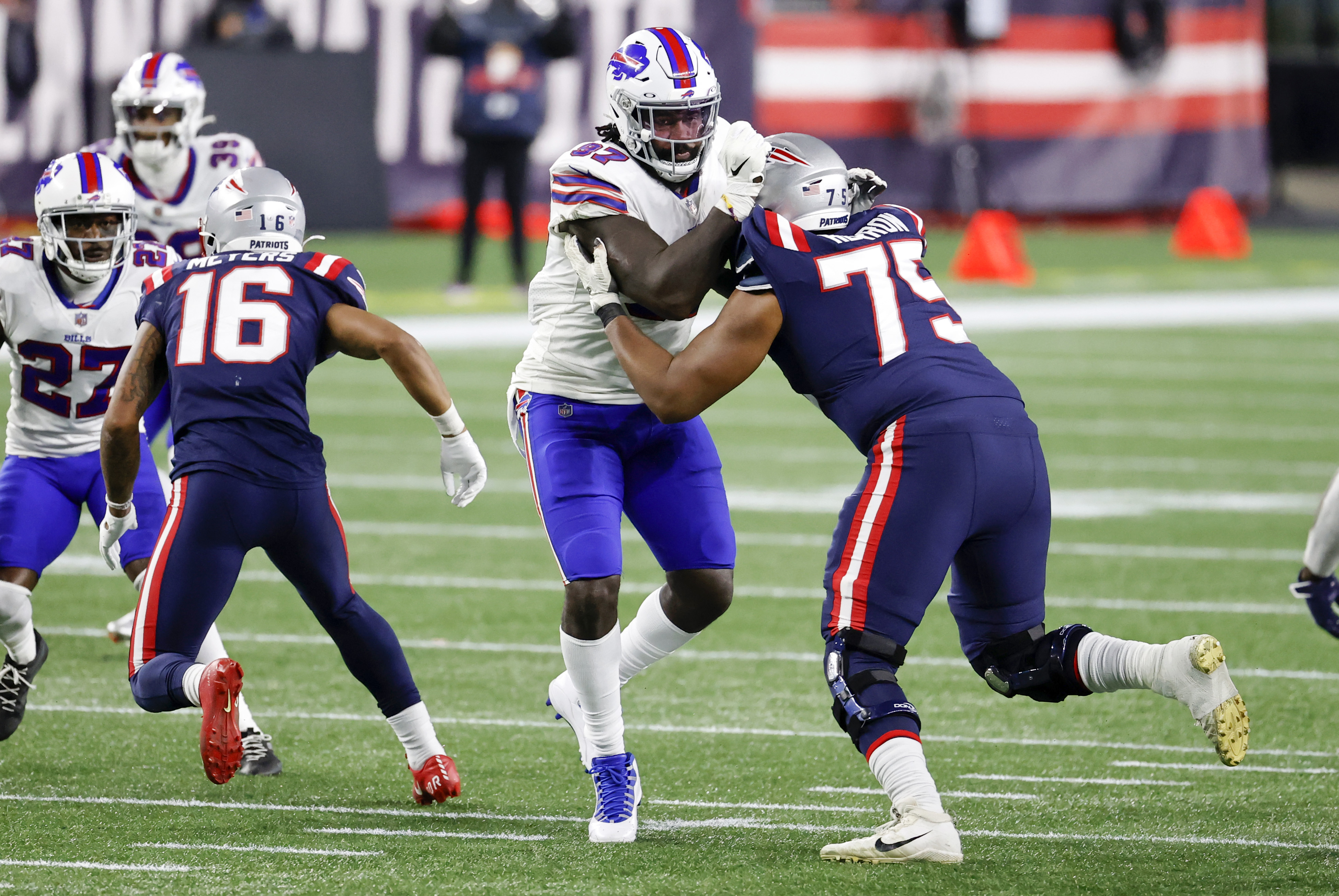 Despite boasting 51 games of starting experience in college, Justin Herron didn't get selected during the first few rounds of the 2020 NFL draft. In fact, the former Wake Forest tackle had to wait until the 195th overall pick to finally hear his name called.
But by landing with the Patriots, the 6-foot-5, 305-pound lineman joined a team with a reputation for turning undervalued assets into big-time contributors.
Although he started the season in a reserve role, the rookie received an early promotion. But after playing 100% of the offensive snaps in Weeks 4 and 5, Herron suffered an ankle injury that sidelined him until late November.
After playing just 50 snaps from Weeks 11-13, the Maryland native once again found himself back in the starting lineup. By the time his first NFL season came to a close, Herron had appeared in 12 games (six starts) and played 35% of the team's offensive snaps.
While he certainly has room to improve, he showed plenty of promise in his first year in Foxborough.
Patriots offensive lineman saves elderly woman's life by stopping a terrifying situation in an Arizona park
The Patriots pay Justin Herron to protect whoever lines up at quarterback.
Just a few days ago, however, the 25-year-old used his protection skills to put a stop to a terrifying situation in an Arizona park.
And in doing so, he saved a 71-year-old woman's life.
On Wednesday, ESPN reported Herron received an "Outstanding Citizen" certificate from the Tempe Police Department for his role in thwarting an attempted sexual assault last Saturday. A second man named Murry Rogers also received the honor.
According to police, a 30-year-old suspect was seen pushing a retired teacher to the ground. Herron heard screaming and reacted without hesitation.
"You see it in movies and TV all the time, but you never think it's going to happen in real life until it does. In that moment, I was in shock," he said. "I wish I could tell you what I was thinking. I just knew someone just needed help."
Herron and Rogers subdued the alleged attacker, and they received well-deserved praise for saving the elderly woman from what was described as a "vicious attack."
"The impact they've had on our victim's life; these two individuals stepped forward and truly saved her life," said police Chief Jeff Glover.
New England will need to call upon the newly-minted hero if Isaiah Wynn and Trent Brown can't stay healthy
Justin Herron didn't expect to put his body on the line when he went for a walk last Saturday. But the Patriots lineman showed no hesitation in putting a stop to a terrifying situation in an Arizona park.
And even though he doesn't project as a starter for the 2021 season, he needs to remain ready to go at a moment's notice. After all, New England doesn't exactly boast the most durable offensive line in the league. In fact, both of the Patriots' starting tackles have lengthy injury histories.
Isaiah Wynn has only played 18 games since entering the league as a first-round pick in 2018. Meanwhile, Trent Brown returns to New England after starting just 16 games across two disappointing seasons with the Las Vegas Raiders.
When healthy, both boast elite potential. But counting on the two talented tackles to stay on the field seems like a risky proposition.
Herron at least gives the Patriots a solid fallback option in case of injuries. He also has the versatility to play guard.
So even though he doesn't sit atop the depth chart, expect the newly-minted hero to still play a key reserve role (at the very least) for a Patriots team with Super Bowl aspirations.
All statistics courtesy of Pro Football Reference.