A Perfectly Timed Phone Call Just Prevented the Packers From Securing the Ultimate Prize for Aaron Rodgers
Aaron Rodgers already has a superstar receiver at his disposal in the form of four-time Pro Bowler Davante Adams. However, he could use another pass catcher, especially with talented tight end Robert Tonyan out for the season.
To no surprise, the Green Bay Packers attempted to add another wideout to the mix by entering the Odell Beckham Jr. sweepstakes — an affair that dragged out longer than expected. In the end, though, the 29-year-old elected to take his talents to California instead of Wisconsin.
By joining forces with the Los Angeles Rams, Beckham has a chance to win a Super Bowl title alongside stars like Matthew Stafford, Aaron Donald, and top Offensive Player of the Year candidate Cooper Kupp. Plus, he'll have an opportunity to showcase his skills and rehab his value playing for one of the NFL's best head coaches in Sean McVay.
While Beckham seems excited for a fresh start, Rodgers has to feel some semblance of disappointment about how the polarizing receiver's free-agency tour ended. As it turns out, a perfectly timed phone call (at least, from the Rams' perspective) prevented the Packers from securing the ultimate prize for their iconic quarterback.
Odell Beckham Jr. just changed the landscape of the NFC by taking his talents to LA
After getting released by the Cleveland Browns and clearing waivers, Odell Beckham Jr. faced a monumental decision. In desperate need of some positive career momentum, the former New York Giants star needed to find the right fit for his services. Receiver-needy teams like the New Orleans Saints, Kansas City Chiefs, and Seattle Seahawks emerged as favorites to sign him to a contract. Meanwhile, the New England Patriots loomed in the background as a potential destination for Beckham, too.
Plus, the Packers remained firmly in the mix alongside other legitimate title contenders. But while it seemed highly possible that OBJ would join forces with the reigning MVP, that ultimately didn't happen.
Instead, he became the second big-name player to relocate to LA this month.
Less than two weeks after trading for longtime Denver Broncos linebacker Von Miller, the Rams signed Beckham to a one-year, $1.25 million contract that includes up to $3 million in incentives. Obviously, he doesn't carry quite the same cache he did a few years ago, but he can put himself in a position to secure a more lucrative deal by becoming a reliable playmaker in McVay's well-designed scheme.
Acquiring Beckham represented yet another all-in move by a Rams organization that clearly has its sights set on winning Super Bowl 56. And it took a well-timed phone call from one of the team's best players to seal the deal.
A perfectly timed phone call by Jalen Ramsey prevented Green Bay from securing the ultimate prize for Aaron Rodgers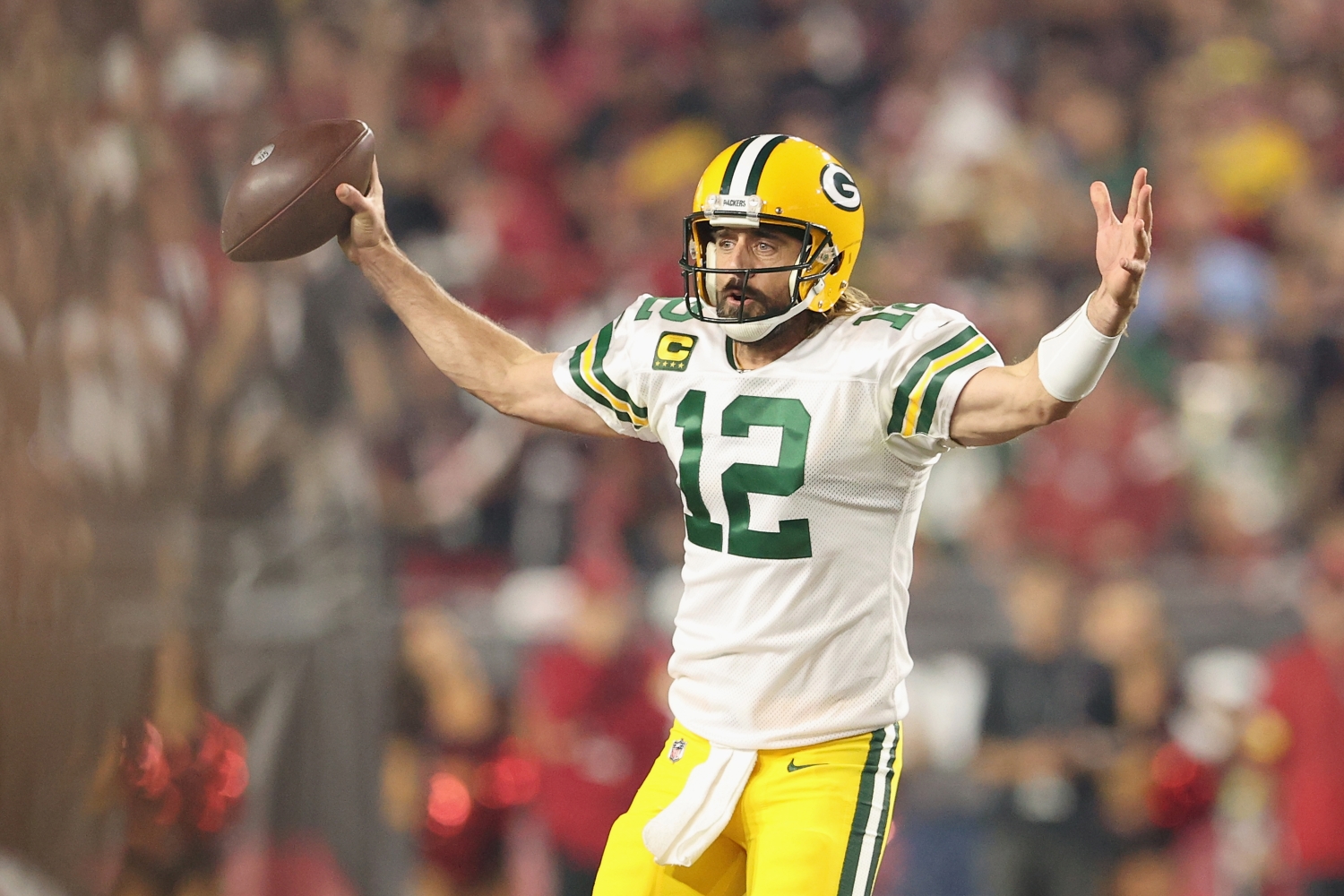 According to Jourdan Rodrigue of The Athletic, Beckham "was torn between the Rams and the Packers" when he received a call on Thursday from Jalen Ramsey. The All-Pro cornerback put the physically gifted wide receiver on speakerphone before an early morning practice, and he relied upon a few of his teammates for support.
Stafford, Kupp, and Robert Woods made their final pitch to Beckham by highlighting the team's culture, environment, and goal of capturing the Lombardi Trophy this year.
"It felt like college [recruiting], didn't it?" Woods said after practice. "Just talking to him, making him feel comfortable. Really just wanted him to feel a part [of the team] and contribute to our offense."
Obviously, the tactic worked.
Just a few hours later, the Rams announced the Beckham signing. On the other hand, the news officially marked the end of Green Bay fans' dreams of seeing the three-time Pro Bowler slice up secondaries with Rodgers.
Rather than acquiring a proven wideout who could do serious damage as a No. 2 option behind Adams, the Packers watched arguably the best team in the NFC secure another weapon for one of the league's top MVP candidates.
Considering Matt LaFleur's offense ranks 20th in scoring at 22.1 points per game, it's clear Rodgers could use another option in the passing game. But even though he won't get to play with Beckham, he will get to face him at least once this season.
Beckham's bold decision makes the Rams' Week 12 matchup against the Packers even more intriguing
Prepare for an epic battle in Week 12 between two stacked teams. The star-powered Rams will travel to Green Bay to take on a Packers squad that could look much different depending on the health status of All-Pro cornerback Jaire Alexander and top pass rusher Za'Darius Smith.
Of course, the matchup will be even more interesting given the presence of Beckham. After all, he could have signed with the Packers and placed his future in the hands of a quarterback who has a Super Bowl ring at home. Instead, he hitched his wagon to Stafford, who has gone winless in three playoff games.
Will that decision pay off for Odell Beckham Jr.?
Only time will tell.
For his sake, hopefully he knows the Rams' offense well by Week 12.
All statistics courtesy of Pro Football Reference.