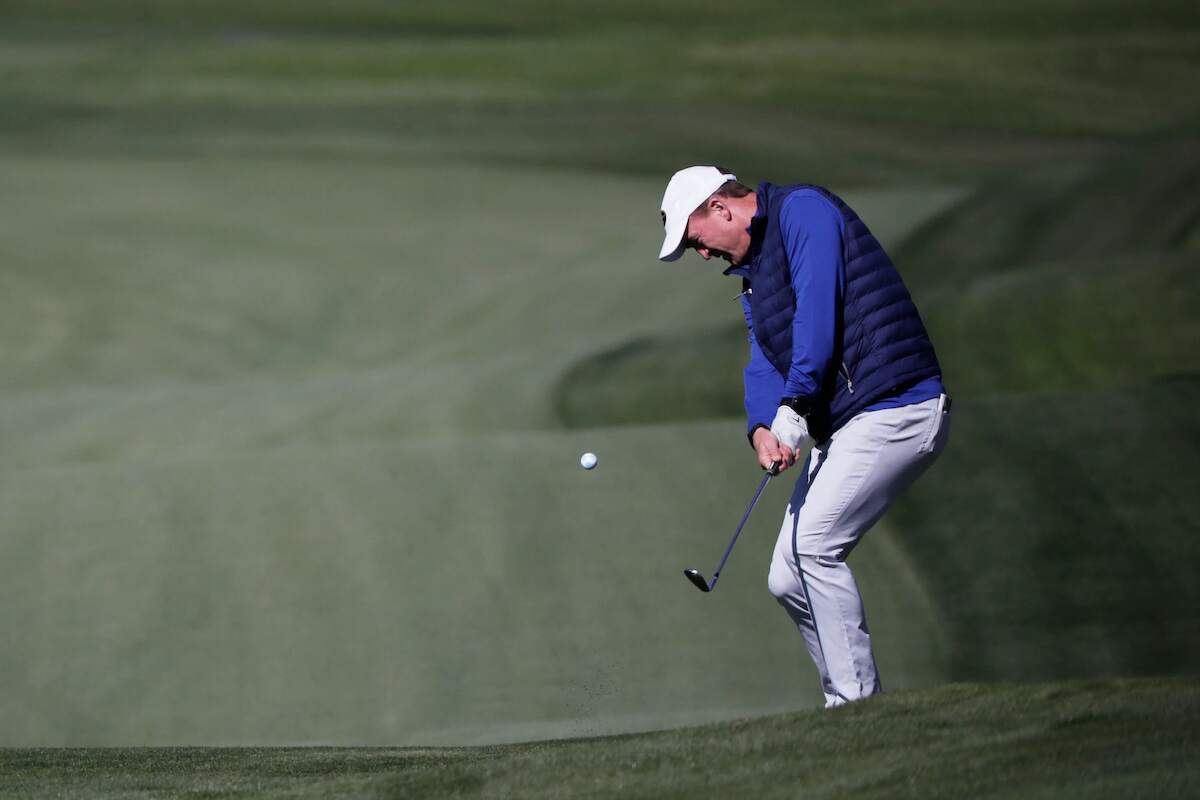 Peyton Manning Is Worth $250 Million, but He Used to Golf With Strangers' Leftover Balls to Save Money
While Peyton Manning earned plenty of money in the NFL, he used to use strangers' leftover golf balls to save some cash.
The next generation of quarterbacks like Patrick Mahomes and Lamar Jackson have staked their claim to the spotlight. But their accomplishments shouldn't overshadow the greats of the past. One of those stars was, undeniably, Peyton Manning.
Thanks to his incredible NFL career and skills off the field, Manning is an unabashed success. He's worth an estimated $250 million and doesn't seem to be leaving public life anytime soon. During the quarterback's past, though, he was known to go to extreme lengths to save money. His golf balls proved this perfectly.
Peyton Manning was one of the NFL's top quarterbacks
When you ask football fans to imagine their perfect quarterback, plenty will envision someone who stands tall in the pocket, throws a perfect spiral, and fearlessly leads their team. For those people, Peyton Manning was pretty close to real-life perfection.
As the son of Archie Manning, it seemed like Peyton was always destined to play quarterback. He proved to be a star in high school. When it came time to step up to the next level, he headed to Tennessee. While he started as the third man on the depth chart, he took over the starting job by the end of his freshman year.
Manning, of course, developed into a star and threw for 11,201 yards and 89 touchdowns. Then, despite some competition from Ryan Leaf, he joined the Colts as the first-overall pick of the 1998 NFL draft.
While he struggled during his rookie year, Manning became one of the greatest passers pro football has ever seen. Although he was never the most mobile quarterback, and some argue his regular-season statistics can't overcome a lack of postseason success, Peyton's resume speaks for itself. During 18 years in the NFL, he piled up 54,828 passing yards and 539 touchdowns, won two Super Bowl titles, and claimed 5 NFL MVP awards.
Manning had made millions, both on and off the field
Based on his NFL success, you probably wouldn't be surprised to know Peyton Manning made quite a bit of money playing football. His success, however, didn't stop when he hung up his helmet.
Based on Spotrac's numbers, Manning earned just under $249 million during his NFL career. Almost $172 million of that came with the Colts. The Denver Broncos coughed up the remaining $77 million. The quarterback also landed plenty of endorsement deals during his time on the gridiron.
While Manning was never afraid of making media appearances during his playing career, he's moved even more into that space in retirement. Although he seems content to host Manningcast on ESPN2 and ESPN+, ESPN and CBS were reportedly prepared to offer him a massive salary if he wanted to join the Monday Night Football broadcast.
Even without that extra cash, though, Manning is still in pretty good shape. His net worth is estimated at somewhere in the neighborhood of $250 million. Based on his success, that number should only continue to grow.
Peyton Manning used to use strangers' golf balls to save money
From the first time he stepped on an NFL field, Peyton Manning had plenty of money. That didn't stop the quarterback, however, from pinching a penny where he could.
According to former Colts assistant Clyde Christensen, the quarterback once asked him to pick him up at a gas station on their way to the golf course. Apparently, Manning was worried about going over his milage limit, so he wanted to coach to drive the remainder of the route. Once they started playing, however, Christensen noticed something else.
"I remember grabbing his ball out of the hole on the first hole, and there's a picture on the ball that says Smith Family Reunion on it," Christensen told ESPN's Mike Wells. "I asked him where he got the ball from, and he's like, 'You can get these balls cheap because they printed too many for these family reunions.' He saved money by buying somebody else's balls because they had leftovers. I told him don't ever do that again. I said, 'I promise, if you call Titleist, you can get some free balls.' Sure enough, the next time we played, he gave me a sleeve of Titleist balls that had the No. 18 on them."
While Peyton Manning did stop using discount golf balls, his habits apparently didn't change that much.
"Peyton being frugal didn't change much over the next 11, 12 years," Christensen concluded. "What I loved about him is he's a simple liver. He keeps it simple despite who he was on the football field."
Stats courtesy of Sports-Reference and Pro-Football-Reference