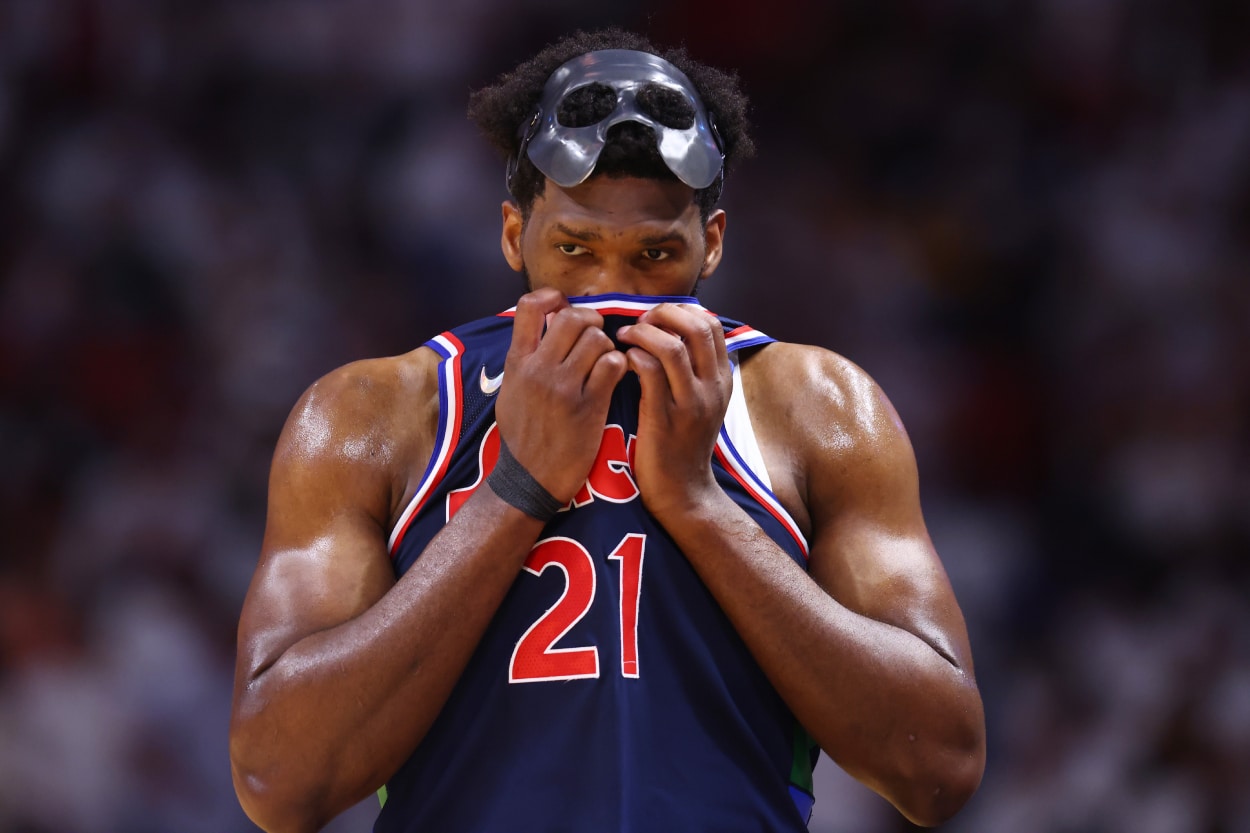 Philadelphia 76ers Eviscerated by Stephen A. Smith for 'Pathetic' Game 5 Performance
The Philadelphia 76ers looked awful in Game 5 of their Eastern Conference semifinals matchup with the Miami Heat. Stephen A. Smith didn't go easy on them the next day, either.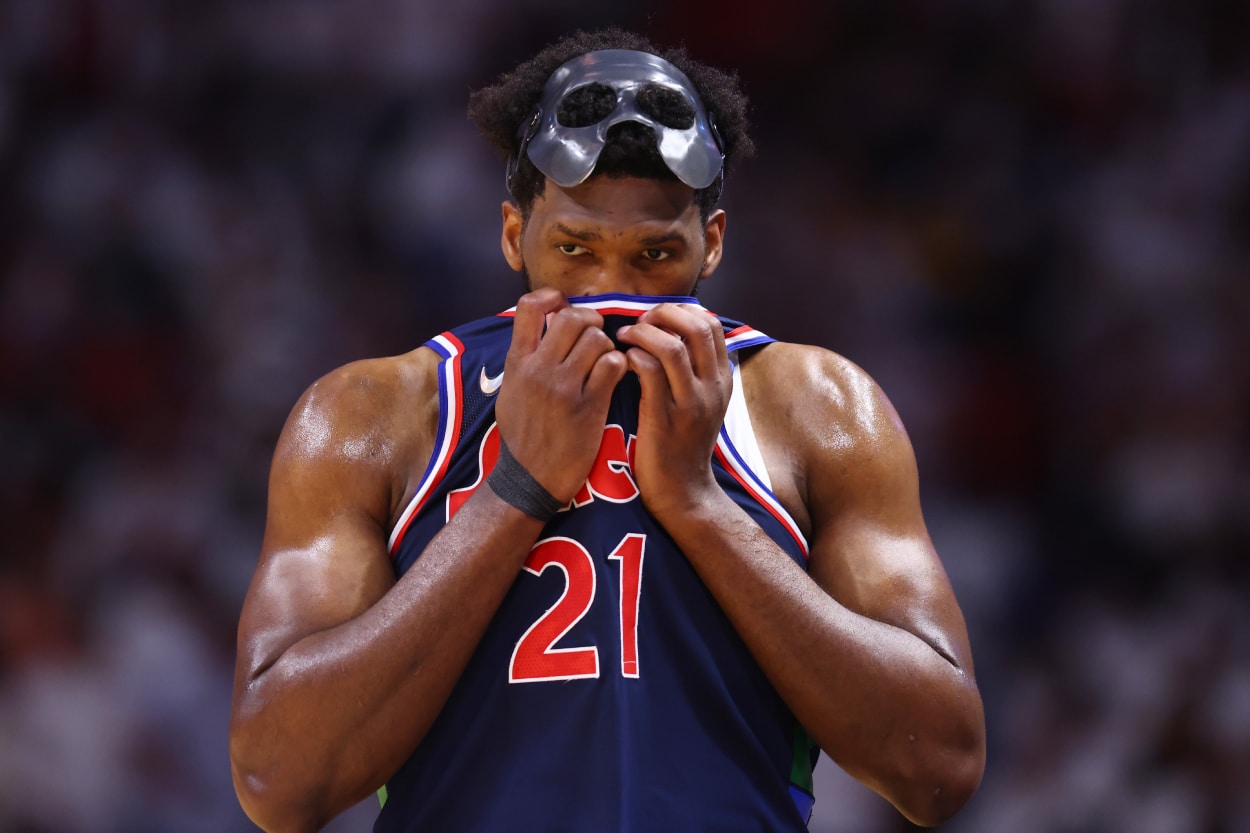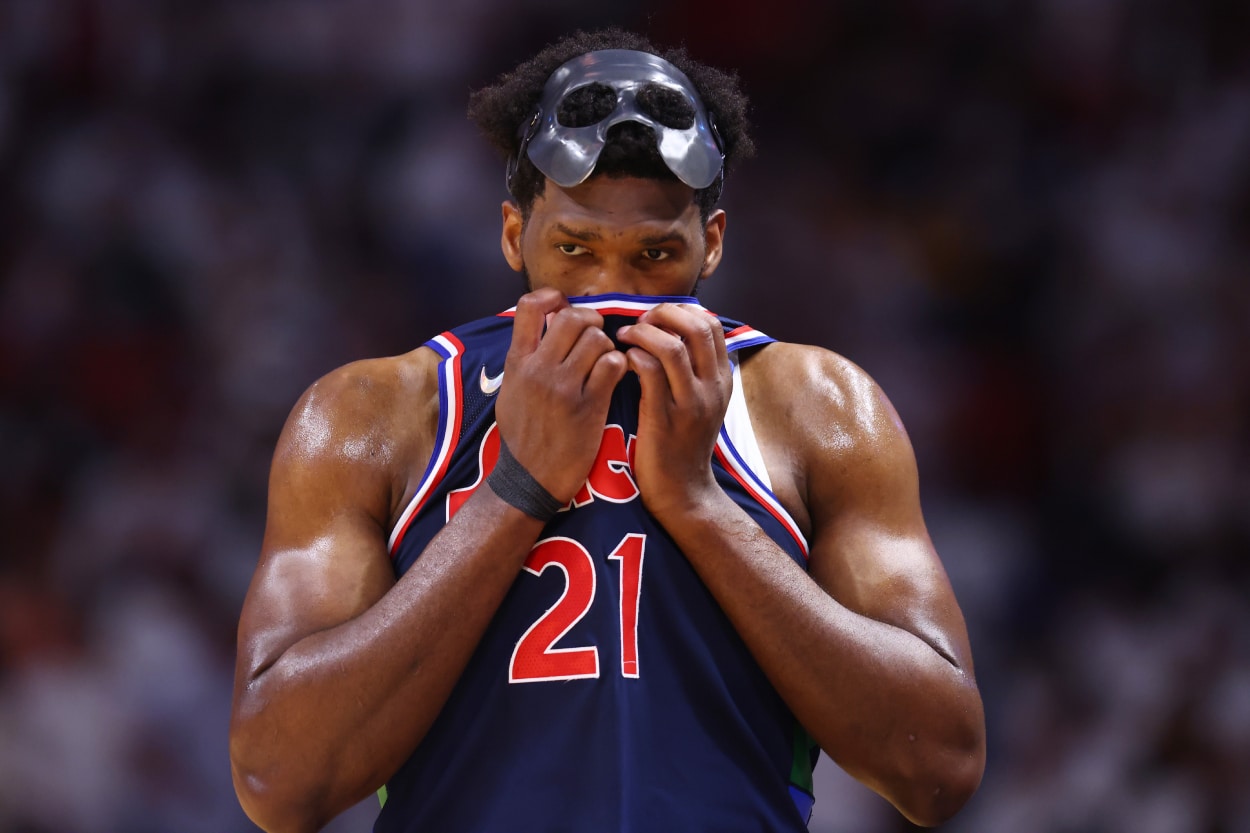 One game can change everything, and Game 5 of the Philadelphia 76ers' Eastern Conference semifinals matchup with the Miami Heat changed the entire dynamic of the series.
The 76ers didn't just lose. They got demolished, falling 120-85, and they didn't show the slightest bit of heart and effort in the contest.
Philly has since received a ton of criticism for its ugly performance. But no one (at least in the media) has put it on more notice than former 76ers beat writer and ESPN commentator Stephen A. Smith.
He went off and didn't even attempt to hold back.
Stephen A. Smith on 76ers' Game 5: 'It was a weak … performance'
Stephen A. Smith has watched a plethora of 76ers games over the years, and Game 5 was likely one he wishes he hadn't.
It looked like Philly was ready to take control of the series. After it fell behind 2-0, masked Joel Embiid returned and helped his team tie things 2-2. James Harden even looked like vintage Harden in Game 4, dropping 31 points and making six three-pointers.
But in Game 5, the Heat reminded everyone why they're the Eastern Conference's No. 1 seed. Miami shot 53.6% from the field and saw big performances from Jimmy Butler (23 points, nine rebounds, and six assists) and Max Strus (19 points and 10 rebounds). Defensively, the Heat held Philly to 36.5% shooting and 28.1% from three-point range.
Harden had just 14 points, and Embiid scored 17.
Miami led for the entire game and took a 15-point lead into the fourth. It then outscored the Sixers 39-19 in the final period, leading to the 120-85 win.
"It was a weak, putrid, pathetic performance on the part of the Philadelphia 76ers," Smith said on the May 11 episode of First Take. "They should be ashamed of themselves. … Them brothers looked like they were partying in South Beach the night before. Now, we know that wasn't the case. I'm not accusing them of that. I'm saying that's how they looked."
Smith added that he believes a loss in the series could result in head coach Doc Rivers becoming the organization's scapegoat.
"They played so bad that if they lose Game 6 … we both know whose the first person that's gonna suffer; it's probably gonna be Doc Rivers," Smith said. "… He's gonna be the scapegoat for this horrible, lackluster, lethargic effort that they put forth last night. They should be ashamed of themselves."
The 76ers simply need to show more effort in Game 6
Smith's overall point was that the 76ers showed no effort in Game 5. And that needs to change.
In their Game 3 win, the Sixers outrebounded the Heat 43-36. In Game 5, Miami had the edge, 46-36. There's a problem when no starters record over six boards. Paul Reed led Philly with eight rebounds, and five of them came in garbage time in the fourth quarter.
The 76ers also played awful defensively. They registered a 127.4 defensive rating compared to their 92.7 in Game 3 and 112.2 in Game 4.
Philadelphia must crash the glass and work harder on defense. If its shooters miss shots, they miss shots. Sometimes that's uncontrollable, but effort is something the team can control.
Philly fans have high expectations for their team this year, especially considering it has Joel Embiid and James Harden. However, there will be a lot of questions about those two if they can't lead their squad past the conference semifinals.
The pressure is on.
Stats courtesy of Basketball Reference