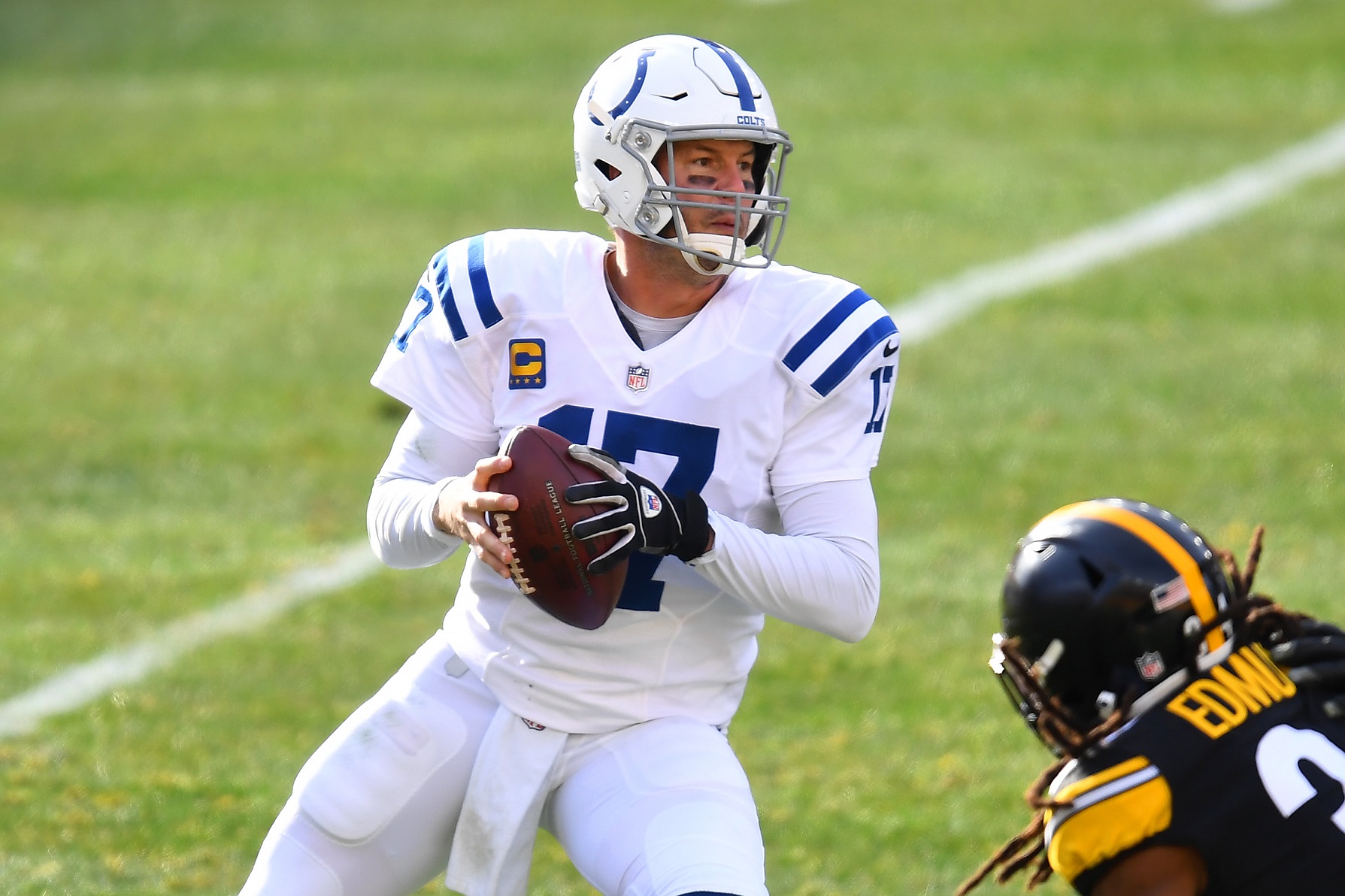 Philip Rivers' Future Comes Down To 60 Minutes of Football and Troy Aikman's Decision
As an impending free agent, Philip Rivers could move from the Indianapolis Colts to an NFL broadcast booth, where he might one day replace Troy Aikman.
There is no reason why Philip Rivers couldn't return to the Indianapolis Colts next season for his 18th year in the NFL. On the other hand, there is so little left to accomplish other than gunning for that elusive Super Bowl ring.
Rivers and the Colts are in a tricky spot entering NFL Week 17. Facing the hapless Jacksonville Jaguars, they are so close and yet so far from making the playoffs. A day that goes horribly wrong may be just enough to cause Rivers to contemplate moving to a new phase of his career, and Troy Aikman could turn the decision into a no-brainer for Rivers.
Philip Rivers and the Indianapolis Colts are in a jam
If football was fair, quarterback Philip Rivers and the Indianapolis Colts would be preparing for the NFL playoffs already. At 10-5 with one game to go, they'll finish the season with a much better record than the NFC East champion and potentially as the equal of several other division winners.
But the Colts do not control their own destiny. Even if they beat the Jacksonville Jaguars (1-14) on Jan. 3 to finish the regular season, they will be frozen out of first place in the AFC South if the Tennessee Titans, also 10-5, beat the Houston Texans.
Worse, they could even finish on the outside looking in for a wildcard berth. Even with a win, the Colts will need the Baltimore Ravens, Cleveland Browns, or Miami Dolphins to lose their finale. With the Dolphins having to play the Buffalo Bills and the Browns taking on the Pittsburgh Steelers, Indianapolis' isn't exactly hopeless.
Still, it's not a good feeling knowing that your playoff hopes depend on getting help.
Philip Rivers has done just about everything
Philip Rivers left the Los Angeles Chargers after 16 seasons to sign a one-year contract with the Indianapolis Colts last March, and he's enjoyed a productive season. Rivers could finish with the second-highest completion percentage of his career, and his ratio of 23 touchdown passes to 10 interceptions is right in line with his career numbers. He should also finish with a passer rating of 95.0 or better for the third time in four seasons.
Along the way, Rivers has crossed a slew of milestones off his to-do list. He has eclipsed 5,000 career completions, 400 touchdown passes, and 60,000 yards in his debut season with third-year Colts coach Frank Reich. Numbers-wise, there is no reason to come back unless he wants to cross the $250 million threshold in career earnings, according to Spotrac.com.
One factor to consider is that Rivers is expected to require offseason surgery for a foot injury that has been hindering him. The second factor is that the sides must come to a mutual agreement. But Rivers sounds up for a return if the Colts are interested, and playing would require only half as much travel as a broadcast job for the father of nine.
"I don't want to speak in absolutes because there is still dust to be settled, whenever this season ends, and I'll talk about it with my family," Rivers said, according to CBS Sports. "And the Colts have their side, but I still feel the same way. I hope there is a Year 2 (in Indianapolis). I think I'm really gonna want to play again."
Troy Aikman could greatly influence the decision
Indianapolis Colts quarterback Philip Rivers made news last year by revealing that he has agreed to coach a high school football team in Alabama after his playing days. However, the more likely scenario for Rivers, 39, has him moving into broadcasting. Front Office Sports anticipates interest from all the networks as soon as Rivers becomes available, but one possibility is especially enticing: Ultimately replacing Troy Aikman at Fox Sports.
Aikman, the retired Dallas Cowboys great, is the No. 1 Fox analyst and works Sundays and Thursdays alongside Joe Buck. He and Tony Romo are frequently cited as among the best NFL analysts, but the website reports that Aikman has spoken candidly about possibly following the footsteps of John Elway and taking an NFL front office job.
Networks were already considering Rivers, known for his loquaciousness on the field, last offseason. CBS was worried about potentially losing Romo, and ESPN was looking to revamp its Monday Night Football booth. Both would have loved landing Peyton Manning and settled for Rivers if necessary, but he chose to sign with the Colts.
"He'd be amazing on TV," a source told the website. "First of all, he's a great player. He's got that Southern, down-home warmth. And he's a quarterback like Romo. Manning's the white whale for everybody. But Rivers might be just as good. If not better."
Like Sportscasting on Facebook. Follow us on Twitter @sportscasting19.