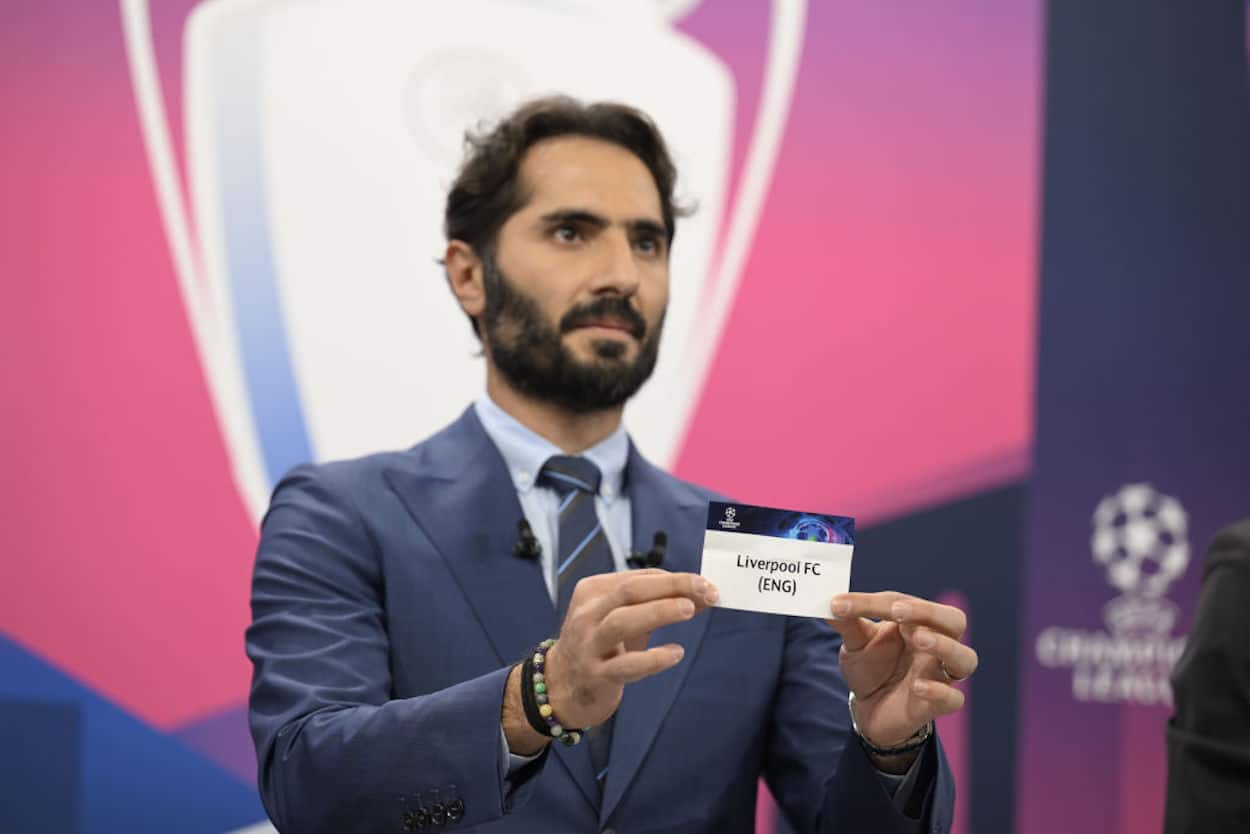 The Premier League Is Facing a Worsening Schedule Nightmare, and UEFA Isn't Helping
Several months into the 2022-23 Premier League season, the compressed schedule is already becoming even tighter.
As soccer fans know by now, the 2022-23 Premier League calendar is something of a mess. Thanks to the 2022 FIFA World Cup, the schedule has been compressed. Things are already trickier for the clubs in European competition, and everyone will face some extra challenges as domestic cups enter the fray.
None of that is a new revelation, but it's the entirety of the problem. In light of the UEFA Champions League draws, the Premier League will face an even larger challenge in the New Year.
The Premier League has some big games to reschedule, but the Champions League draw made things even more complicated
While the 2022-23 soccer calendar was already jam-packed, things became even messier when Queen Elizabeth II died. That saw an entire weekend's worth of Premier League matches get canceled, plus a handful from the following weekend.
Those games, of course, can't vanish into the ether. They'll have to be rescheduled somewhere. Two of them, though, are proving to be rather hard to fit into the metaphorical puzzle.
The two matches in question are Chelsea vs. Liverpool and Manchester City vs. Tottenham. As much as fans want to see those engagements — all four teams are some of England's biggest — that status makes things complicated.
Those clubs all reached the Champions League Round of 16 and had the fortune (or misfortune) of playing in opposite matchweeks. Spurs and Chelsea are in the first round of fixtures, while Liverpool and City are in the second. That takes the possibility of playing a domestic fixture during the "off" Round of 16 weeks impossible.
That's not the end of the scheduling nightmare, though
Upon hearing that the Champions League matchdays are off the table, it might be easy to think the Premier League can simply plug those games into a different week. This year, though, it's not that straightforward.
As Dale Johnson explained for ESPN, fixture lists have to be built with a worst-case scenario in mind, which means assuming the clubs in question will make deep runs into the domestic cups. You can't hope that both Manchester City and Liverpool, for example, will crash out of the FA Cup early and reschedule the match when that doesn't happen. TV rights could also make things tricky, even if one of those dates does become available.
It's also possible that the coronation of King Charles III will create another issue if the police presence required for that event means Premier League matches can't go ahead as planned. Then there's another block of games fixtures that have to be fit into the puzzle. The league schedule also can't be extended, as there are Euro 2024 qualifiers scheduled after the domestic campaigns come to a close.
So how does everything come together? Barring some good luck and early exits from other competitions, drastic changes may have to enter the conversation. Third and fourth-round FA Cup replays could be scrapped again. Maybe the Carabao Cup semifinals could be one-legged midweek ties? At this point, we'll just have to see which contingency plans become a reality.
From the start, we knew that the 2022-23 Premier League campaign would present a unique set of challenges. That certainly wasn't an exaggeration.