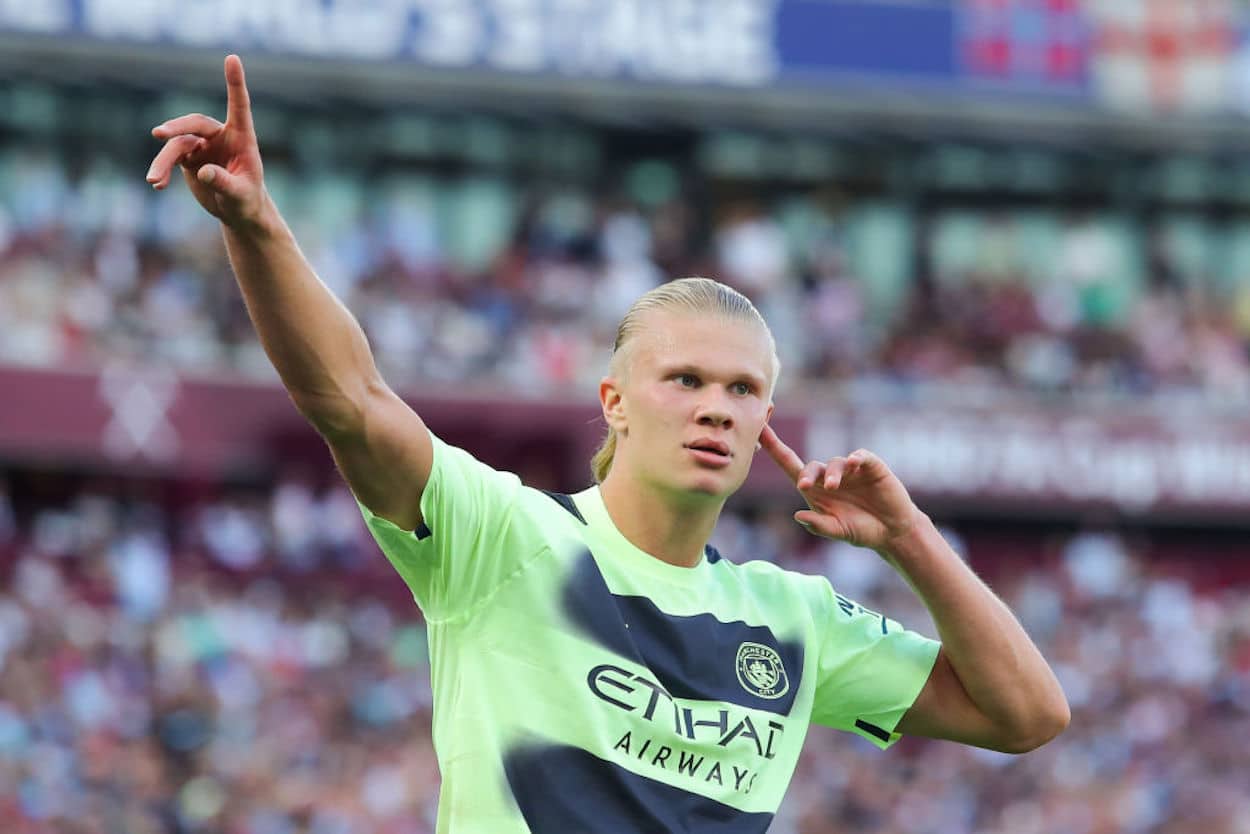 Premier League Winners and Losers: Erling Haaland and Erik ten Hag Steal the Show During Matchday 1
With the first matchday of the Premier League season in the books, let's break down the winners and losers thus far.
After a short summer break, Premier League soccer is back in full swing. Matchday 1 is in the books, and, unsurprisingly, plenty of storylines have already bubbled to the surface. While it's risky to draw conclusions after a single game, it's tough for sports fans to hold back; if there's a notable performance on either side of the spectrum, your favorite club is either going to win the league or crash out of the division.
With that in mind, we've tried to take a bit more of a measured approach. Without drawing too many major conclusions — the transfer window hasn't even closed, after all — here are some of the biggest winners and losers of the Premier League's opening weekend.
Winners: Erling Haaland and Darwin Nunez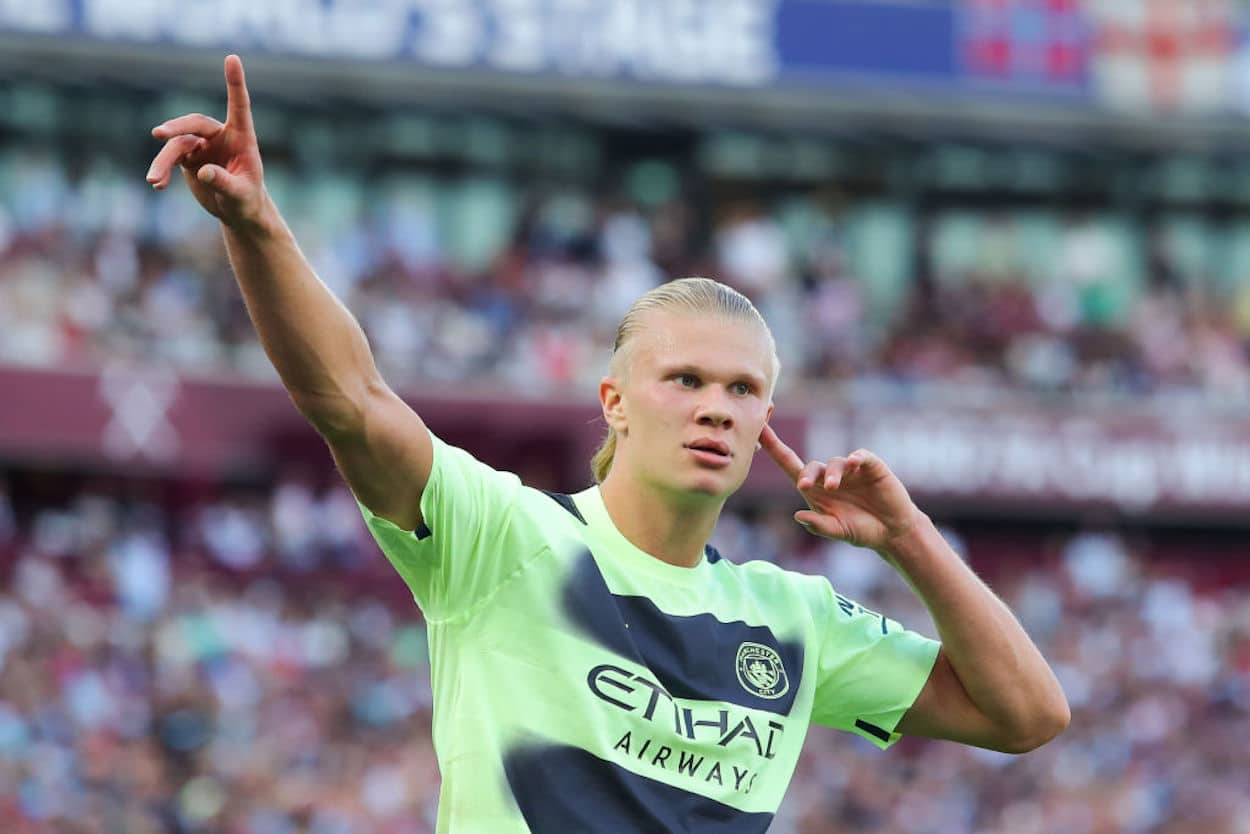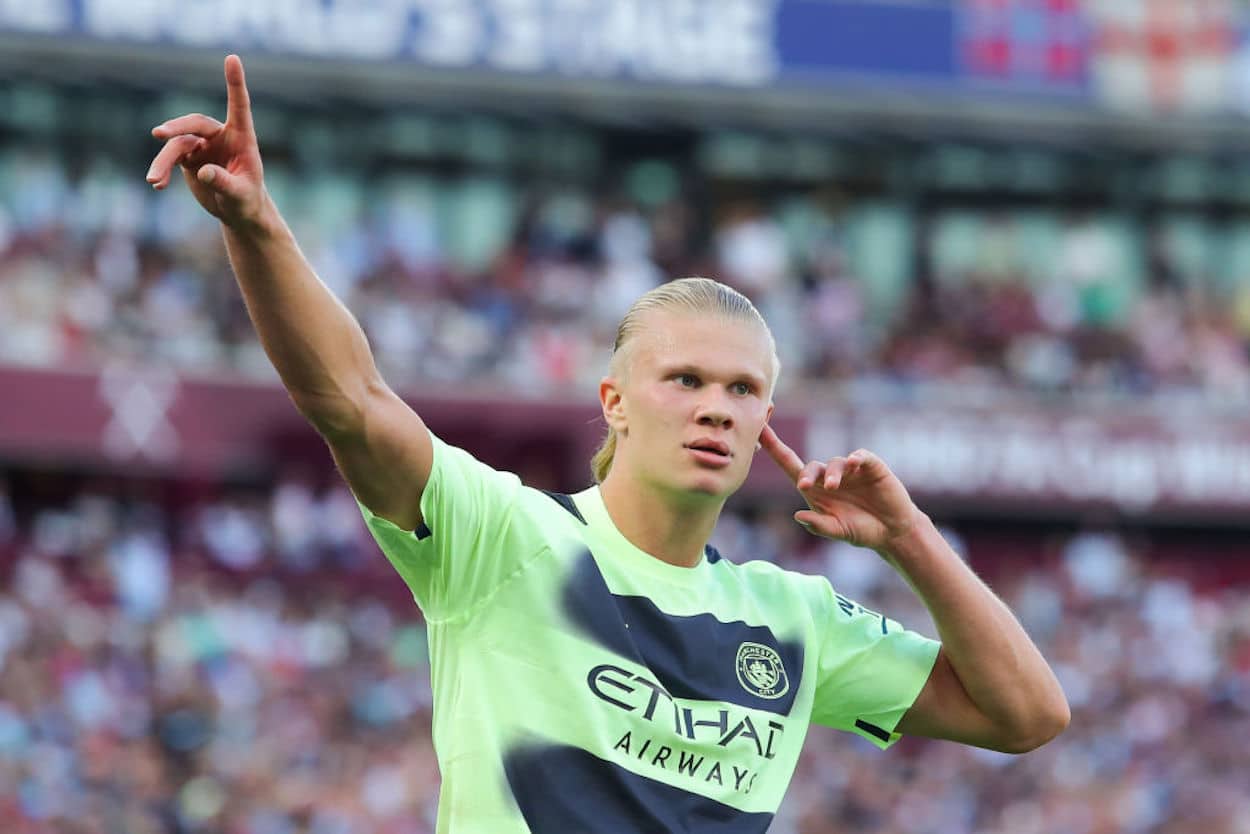 Although the Community Shield set these two strikers in contrast to each other, they both emerged as winners (in the figurative sense) during the opening weekend of the league campaign.
Erling Haaland was the more obvious of the two. Despite some early concerns that he wouldn't be able to pile up the same easy goals in England as he did in Germany, the striker made an early statement. He scored both of Manchester City's goals in a 2-0 win over West Ham, and his acceleration and athleticism made both happen. While there will obviously be games where things don't go his way, it's safe to say the Norwegian striker has announced his arrival to the Premier League. Underestimate him at your own peril.
Jumping down the table to Liverpool, Darwin Nunez has already proved his value. His introduction changed the game ,and, at the risk of sounding disrespectful to the Uruguayan's talent, he acted as the perfect battering ram for Jurgen Klopp's side. If you play balls into the striker, he'll hold them up and make things happen. It's easy to see how Nunez will serve a role in the Reds' front three, even if he doesn't break into the starting 11 for a while.
And, on the subject of the Liverpool match, Aleksandar Mitrovic deserves an honorable mention. Again, one game doesn't prove anything, but the big striker has already tallied two goals. If this is going to be the year that he proves his talent can translate to the Premier League, he's off to a good start.
Loser: Manchester United manager Erik ten Hag
To be clear, I'm not blaming ten Hag for losing to Brighton. While he made some questionable choices, like fielding Christian Eriksen as a false 9, it's unreasonable to expect a new manager to completely change a club over the course of a preseason. Instead, the Dutchman is a loser based on the realities that emerged from the defeat.
As has been clear for the last few years, United simply weren't good enough. The midfield looked weak, Harry Maguire is still trying to put out fires that don't exist, and the combination of Bruno Fernandes and Eriksen make each other redundant. Again, none of that is directly ETH's fault, but it does raise questions about his project.
If this is the squad he's been given, will he ever get what he needs? Or will the manager be expected to turn some magic beans into a trophy-winning team and be run out of town when he can't make it happen in two seasons?
Everyone knows that Scott McTominay and Fred, to pick one area of the pitch as an example, aren't good enough. United haven't strengthened in that area, though. They've chased Frenkie de Jong to no avail, and, if the latest reports are to be believed, they've now decided on adding Adrian Rabiot (h/t David Orenstein of The Athletic). The Frenchman does solve some of the midfield problems on paper, but his previous track record suggests he'll add more drama to Old Trafford. His arrival certainly seems like a risk, and it's unclear how calculated United are being in this exact moment.
Erik ten Hag has a massive job in front of him. If he didn't understand that already, it's clearer after Sunday. Now, he'll have to continue his work knowing that Manchester United is bargaining from an even worse position in the transfer market.
Winner: Brighton and Hove Albion
At the risk of discussing both sides of a single match, Brighton stands out as the opposite of United, at least from an organizational perspective.
Despite selling two important players — Yves Bissouma and Marc Cucurella — the Seagulls didn't miss a beat during Matchday 1. Graham Potter had his squad perfectly drilled and, thanks to some help from a poor Manchester United side, Brighton earned a historic win at Old Trafford.
Beyond the win itself, that performance is a promising sign for Brighton supporters. Again, it's risky to draw conclusions from one match, but it does suggest that the club won't collapse due to some key departures. If anything, they seem prepared to solidify their position as a capable upper mid-table team. Potter, the players, and the front office all deserve some credit; Brighton is clearly a well-run club, which can't be said for the entirety of the Premier League.
Losers: Southampton and Ralf Hasenhuttl
In recent years, the Saints have been on the receiving end of some major defeats. While this opening weekend loss wasn't as brutal as some in recent memory, things still look pretty bad for Southampton.
The south coast side is one of the early favorites for relegation, and their opening match won't do anything to change that perception. The squad simply seems short on talent — try to find a reliable goal scorer on Saturday's lineup — and seems tactically naive. In previous drubbings, Hasenhuttl's high defensive line has been exposed; while that didn't really happen this time, Southampton looked unable to handle Tottenham's transition game and wing-backs. At a certain point, that has to fall on the manager's shoulders.
Were Southampton really going to beat Tottenham? Probably not, but the way the match went is arguably more damning than the result.
Winners: Arsenal and Tottenham
While the two sides of North London don't always agree, they can both feel pretty good about the first round of Premier League fixtures.
Arsenal didn't play a perfect match against Crystal Palace, but there were some major positives to come out of the match. The Gunners dominated for the opening 30 minutes; while the way they gradually lost control is a bit concerning, the squad did show a clear image of where they're going under Mikel Arteta. The win itself also can't be underestimated. Last year, Arsenal's Champions League hopes started to crumble in South London. On Friday, however, they hung tough and earned three points. William Saliba also looked like a rock at the back, which will have supporters excited.
As for Tottenham, the scoreline speaks for itself. A 4-1 victory puts Spurs atop the table after the opening weekend, and they did it without Harry Kane or Heung-Min Son really getting involved. Antonio Conte has his squad molded in his image, and it's clear that's paying off. While there will be sterner tests — both in terms of quality and in terms of teams setting up in a low block — Matchday 1 certainly sent a message to the rest of the league.
Loser: The Premier League's use of VAR
This one shouldn't be a surprise to anyone who's watched any amount of English soccer, but VAR is still a mess.
If we're going by what the broadcasters said during Matchday 1, the referees are allowing a bit more physicality this season. While that's well and good on paper, it seems like a recipe for disaster when VAR doesn't provide a second set of eyes.
The clearest example was Lisandro Martinez's barge into the back of Danny Welbeck during the Manchester United-Brighton match. While the defender's push seemed plain as day, no penalty was given. Without hearing the conversation between the VAR and the on-field referee, it's safe to assume the incident didn't make it past the "clear and obvious" bar. Paul Tierney probably said he saw what happened and deemed it wasn't a penalty, and, based on the standards English referees are using, that was enough to say he didn't commit a clear and obvious error.
You could also pick out plenty of other incidents, including a Scott McTominay challenge from the same match, where VAR failed to intervene. While it's not surprising, it's a bit dispiriting to see nothing has changed during the offseason.
And, to make matters worse, consider this. We were told that we'd get VAR audio to hear how the decisions were made, but, according to ESPN, there are no concrete plans to release that audio at the start of the season. While that's probably due to jumping through some FIFA hoops — the organization technically oversees all of VAR and "has strict guidelines over how and when any VAR audio can be made available" — it won't exactly inspire confidence among supporters.
The more things change, the more they stay the same.
Like Sportscasting on Facebook. Follow us on Twitter @sportscasting19 and subscribe to our YouTube channel.