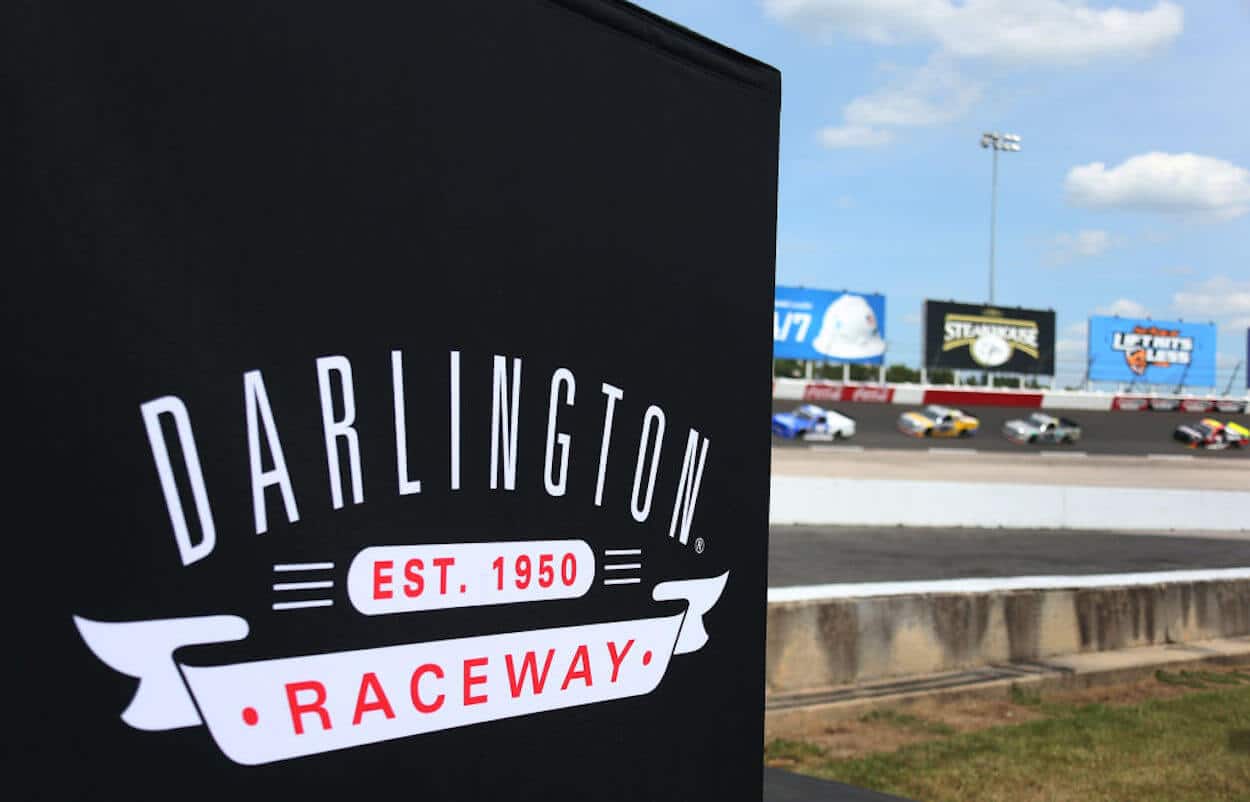 Racing Twice a Year at Darlington is Great, But Racing on Mother's Day Is a Travesty
NASCAR has long prided itself on being a family sport. So why is there a second Darlington race on Mother's Day?
NASCAR has long considered itself a "family sport."
So why, then, do the powers that be in Daytona Beach, Florida and Charlotte, North Carolina, not care to let NASCAR families spend the day together doing as they please on Easter and Mother's Day?
As recent as five years ago, it would've been considered sacrilege for NASCAR to expect competitors to show up at a race track on either of these special holidays. But in the year 2023, it's just the way of the world — or at least NASCAR's world.
Gone are the days when NASCAR thought enough of people who give their lives to this sport to actually let them catch their breath every once in a while. This year, for the second year in a row, NASCAR Cup Series drivers are off just one weekend from mid-February through early November.
The rest are spent at race tracks chasing checkered flags and big trophies — regardless of how detrimental it might be to their families, who would undoubtedly benefit from the occasional weekend at home with their husband/dad.
But as bad as it is that the Cup Series now competes on Easter and has only one idle weekend over ninth months, racing on Mother's Day — as NASCAR scheduled its premier series to do at Darlington Raceway in 2023 — is the absolute worst.
NASCAR races held on Mother's Day have historically been few and far between
The 2021 season was the first time since 2007 that the NASCAR Cup Series competed on Mother's Day. But when it happened in 2007, it was because the race — originally scheduled for Saturday night — had to be postponed for rain.
Even though this is the third consecutive year of racing on Mother's Day, it's just the 10th time in NASCAR's 75 years that the sport's premier division has convened on a day that's supposed to be centered around Mom.
Before 2007, NASCAR's top series went 28 years without a Mother's Day race and didn't stage a single event on Mother's Day throughout all of the 2010s, 1990s, 1980s, and 1960s.
Yet, for reasons that no one seems to understand, and that NASCAR has yet to explain, it's now apparently of utmost importance that we crank 'em up and go "Boogity, boogity, boogity" on Mother's Day. Making this idea all the more preposterous is that the race isn't just on Mother's Day — it's at 3 p.m. Eastern Time, right smack dab in the middle of the afternoon when most people, including those who work in the NASCAR industry, would typically be spending time with their family.
At least the Bristol Motor Speedway dirt race that's taken place on Easter the last two years — outrageous as it is — has been a nighttime affair.
A Saturday night race on Mother's Day weekend would serve everyone much better
Like Bristol, Darlington has lights. In fact, the Cup Series actually convened at Darlington on Saturday night of Mother's Day weekend from 2005-2014 (the one postponement to Sunday, notwithstanding), and it was one of the toughest tickets to come by on the Cup schedule.
The Mother's Day weekend race at Darlington went away in 2015, however, when NASCAR returned the Southern 500 at Darlington to Labor Day weekend — its rightful place on the Cup Series schedule — but still refused to let Darlington host two events on the Cup Series calendar as it had from 1960 through 2004.
Finally, in 2020, NASCAR made the long overdue decision for Darlington to regain its spring race (thanks in large part to COVID-19, which basically left NASCAR no other choice), but all three races since have been held in the heat of the day on Sunday afternoon. This year makes four — and the third straight year of racing on Mother's Day.
The obvious question here, though, is, "Why?" If Saturday night racing at Darlington was such a hit over the course of a decade, why wouldn't it be now? It almost surely would be, especially considering that Richmond Raceway and other tracks long beloved for Saturday night Cup racing have inexplicably also gone the Sunday afternoon route in recent years.
But for whatever reason, NASCAR — which owns Darlington Raceway and, in consultation with its TV partners, ultimately determines where it lands on the schedule — apparently sees great value in a Sunday afternoon Mother's Day race at the track "Too Tough to Tame."
Even if returning this race to Saturday night would serve drivers, crew members, and, yes, fans better. After all, if the drivers and crews don't need Mother's Day to be all about Mom, the fans shouldn't either, right?